As the saying goes, a picture is worth a thousand words, and emojis have taken this sentiment to heart. Sometimes emojis are just what your conversation needs. They can say what words can't, emphasize certain feelings, and make your DM's more interactive and fun. But do you know how to use emojis to your advantage while you're perusing dating sites?
Dating has its own language, and to help you master the modern language of flirty emojis, we've compiled an emoji dictionary for you to refer back to when you want to use them (properly!) throughout your online dating journey. Here are 10 flirty emojis that are commonly used in online dating apps and learn how you can use them to charm your next potential match.
1. When You Want to Say Hey: Smiley Face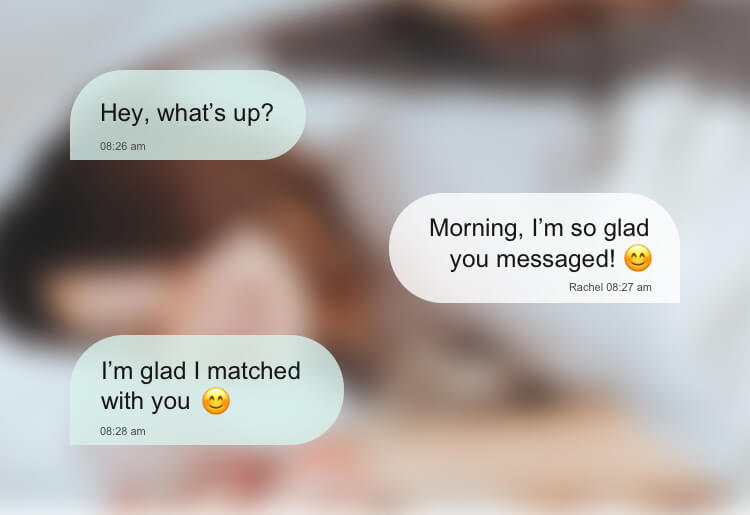 Smiley face emoji meaning: Say hello to the original smiley face emoji! This classic emoji is a great way to greet someone you're interested in. It's friendly, approachable, and conveys a sense of happiness or excitement. You can use this emoji alongside your cleverly thought-out pick-up line, when you're happy to hear from someone, or when you're expressing general positivity.
2. When You're Embarrassed: Blushing Smiley Face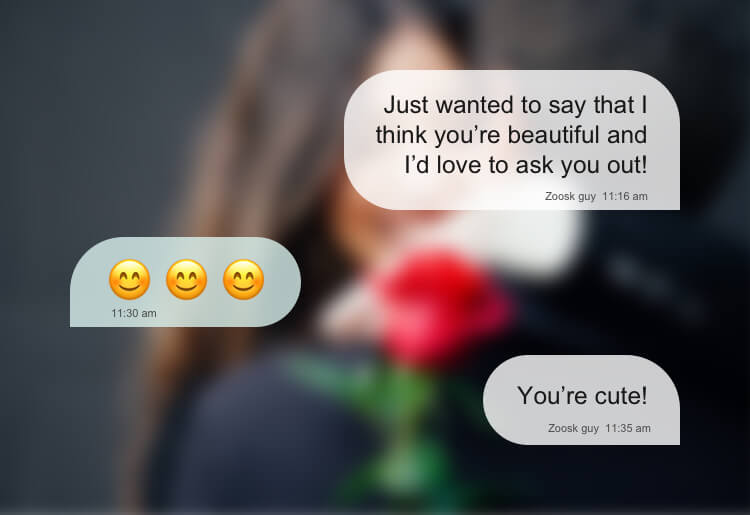 Blushing smiley face emoji meaning: The blushing smiley face is a more subtle way to express interest or attraction. This emoji is great for when you're feeling shy or embarrassed but still want to show someone that you're interested. It can also be used in response to a compliment or flirtatious comment.
3. When You're Into Someone: Heart Eyes/Kissing Emoji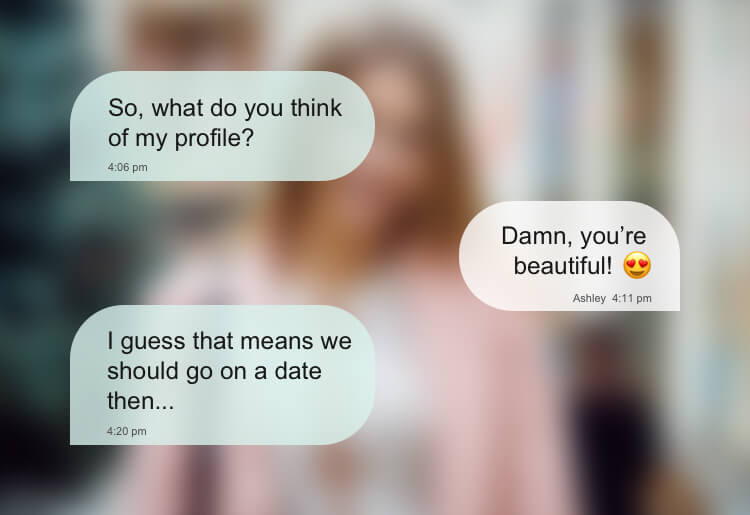 Heart eyes/kissing emoji meaning: The heart eyes and kissing emojis are both great for conveying strong feelings of attraction or admiration. Use the heart eyes emoji when you think someone is particularly beautiful or when you're really impressed by something they said. The kissing emoji is a fun and flirty alternative to the standard heart eyes, and can be used when you're feeling particularly romantic or affectionate.
Want to put this emoji to the test?    Up your flirt game on Zoosk and find your match today 😍

Visit Site
4. When They Make You Laugh: Crying Laughing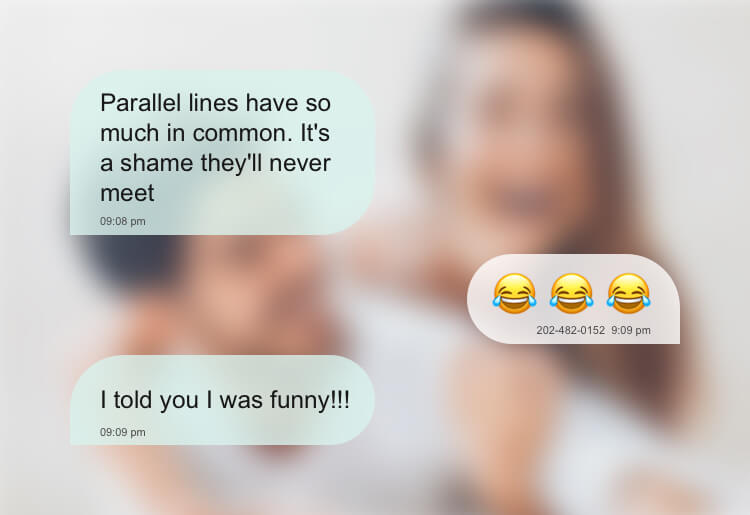 Crying laughing emoji meaning: Sometimes a "LOL" or a "hahaha" isn't enough to convey how funny you think someone is. When acronyms about how hard you're laughing fail to express the sentiment, it's common practice to replace them with a crying laughing emoji (or three). Use this emoji to show that you find someone's joke or comment hilarious, or to express general joy and laughter.
5. When You Want to be Sarcastic: Tongue Wink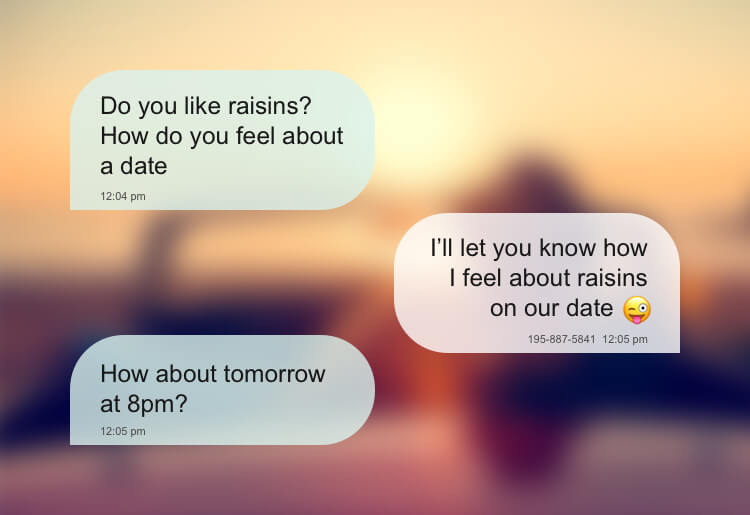 Tongue wink emoji meaning: The tongue wink is an emoji that conveys a sense of playfulness and sexual tension. It can be used in response to a joke or a flirtatious comment to show that you're not taking yourself too seriously and that you're open to playful banter and flirting. the tongue wink emoji is a great way to add some fun and playfulness to your conversations.
Upgrade your online dating experienceJoin Elite Singles and find the match you've been looking for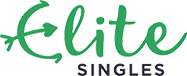 Start Now
6. When You Want to Flirt: Tongue Smiley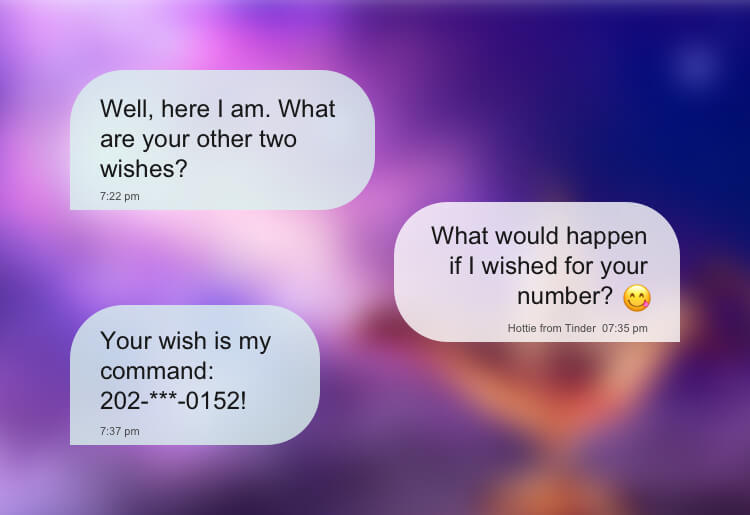 Tongue smiley emoji meaning: The tongue smiley is a particularly playful and lighthearted way to flirt. Unlike the tongue wink, which can sometimes come across as suggestive, the tongue smiley is a more innocent expression of affection. It's a way to show that you're thinking of someone and want to brighten their day with a bit of humor and fun.
7. When You Want to Get Intimate: Eggplant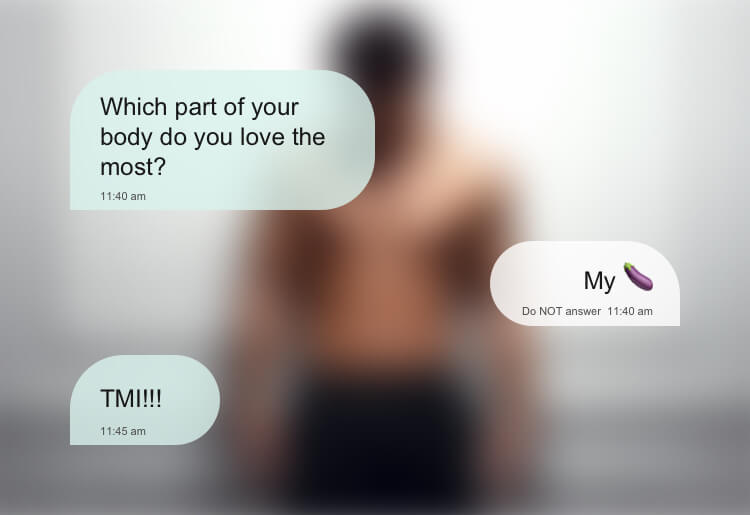 Eggplant emoji meaning: Here, we have one of the most sexual emojis in the entire emoji glossary and after one look, I'm sure you can guess what it stands for. The eggplant emoji is wildly used as a way to express sexual interest or attraction. You might find good use for this emoji on one of these LGBTQ+ dating sites.
Ready to Dive into the Gay Dating Scene? Whether you're looking for love or just some fun, Gaystryst has everything you need

Start Now
8. When You're Looking for Fun: Peach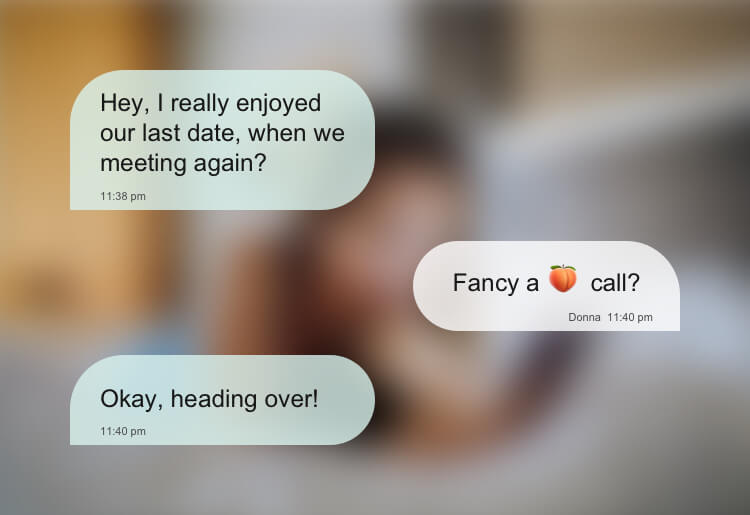 Peach emoji meaning: The peach emoji is another sexual emoji that's often used to represent a person's rear end. Like the eggplant, it's often used to express interest in casual hookups or sexual encounters. If you're down for a one-night stand and trying to express that without using any words, the peach emoji is all you need to drop a not-so-subtle hint.
Ready for a little excitement?Join BeNaughty to explore your wild side and channel your inner 😈

Get Started
9. When You're Very Impressed: Water Droplets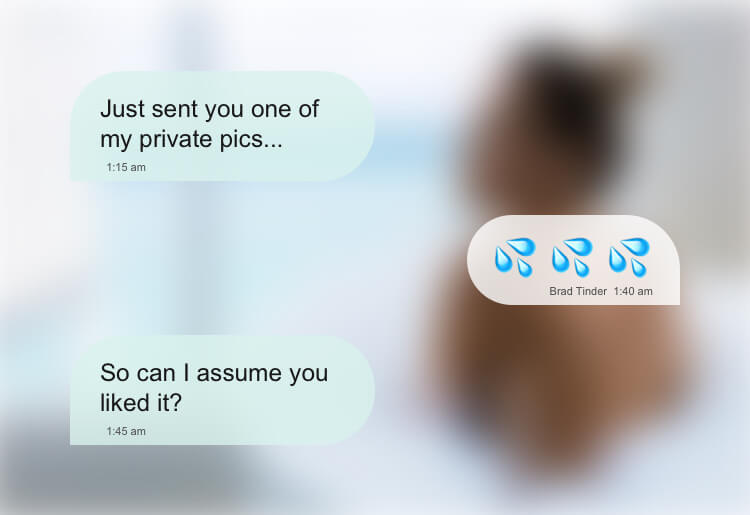 Water droplets emoji meaning: The water droplets emoji can be used to represent sweat or drool, depending on the context. It's a not so subtle way to flirt with someone and can be used to show that you're feeling particularly hot and bothered.
10. When You're in the Mood: Tongue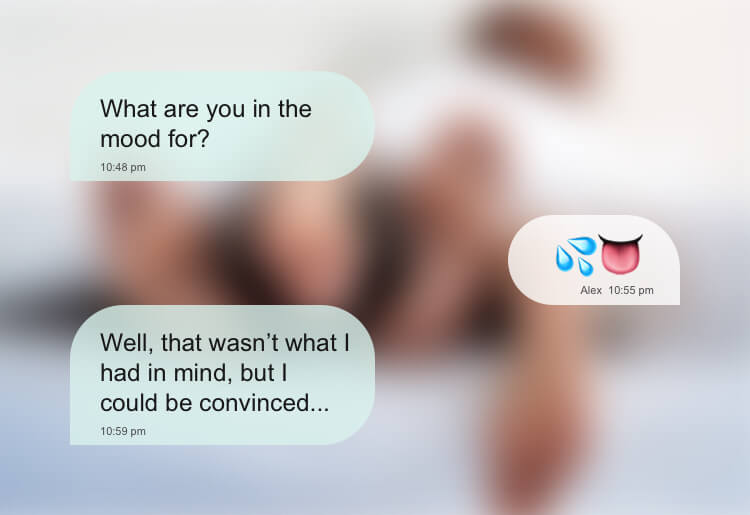 Tounge emoji meaning: The tongue emoji is a straightforward and unambiguous way to express sexual interest or desire. When combined with the wet emoji, it's a clear signal that you're in the mood for something more intimate.
Over 50 and want a dating site with more options for matches?SilverSingles is a great choice to try out now

Visit Site
Tips on Using Flirty Emojis for Online Dating
To truly master the art of using emojis in online dating conversations, it's not enough to just know what they mean. That's why we've compiled some helpful tips on how to use popular emojis when messaging your matches on dating apps. By following these tips, you can stand out from the crowd and up your flirting game.
1. Use the Right Amount of Emojis: Don't overdo it with emojis. One too many can come off as creepy or aggressive. Stick to one smiley face and only use a maximum of three crying laughing emojis. One heart is enough, but four can be too much.
2. Space Them Out: Use emojis strategically and don't overload your messages. Emojis should emphasize something or express excitement, but shouldn't be used in every single message. Using too many can make you seem immature.
3. Consider Their Style: Pay attention to your match's texting style and how they use emojis. Are they frequent or occasional emoji users? Adjust your use accordingly to avoid coming off too strong or too weak.
To Emoji or Not to Emoji
Ultimately, the decision to use emojis is up to you. While a few emojis can add some fun to your conversations, you don't want to risk sending the wrong message. Use your judgment and think about whether an emoji is appropriate for the situation. By following these simple tips, you can add some extra excitement to your online dating conversations and show your matches that you're interested in getting to know them better.