From Manifest Destiny to Oklahomans moving west in the wake of the Dust Bowl, Americans moving around is just part of our national ethos, with the largest numbers worldwide. According to a Gallup survey, 25% of American adults report moving within the country in the last 5 years—compare that to China's 5%.
The main reason for moving within the US? Work, of course. While moving for economic reasons is good for your bottom line, it can be tough for your dating life, online or in-person. This is especially true when you've picked up from a wealthy coastal "blue state" city to a sunbelt suburb, relocating from California, Pennsylvania or New Jersey for the lower taxes, green grass, and sweet cost of living in Texas, Idaho, Tennessee or North Carolina.
Get To Know Your New Town
Here's a shortlist of the critical information you should (or shouldn't) put on your online dating profile when you move to one of these popular up-and-coming places.
1. Charleston, South Carolina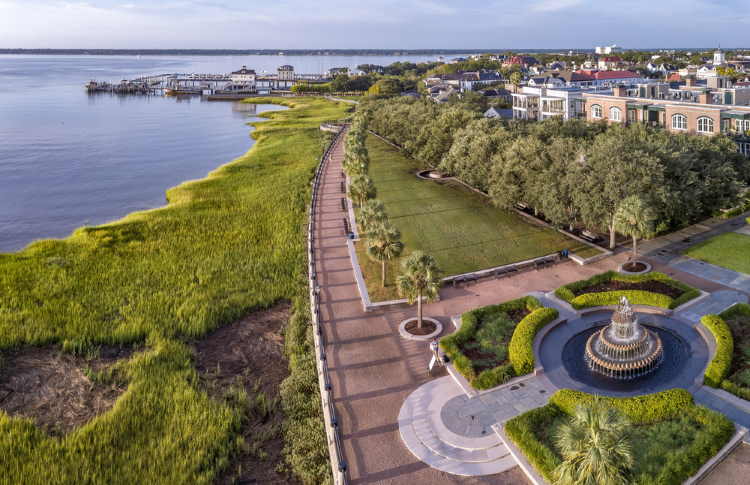 Famous foods: Seafood, barbeque, fried chicken, boiled peanuts.
Favorite sports: Sadly, there's no major league professional sports but people do like the Carolina Panthers (NFL), Charlotte Hornets (NBA), and the Carolina Hurricanes (NHL), all based out of North Carolina. College football though? It's a thing.
Political leaning: Republican, though 61% of African Americans in South Carolina vote Democrat.
Notable attractions: Lowcounty Oyster Festival, The Commodore vintage jazz club, USS Yorktown and Patriots point retired naval aircraft, eat amazing food.
Local slang: Might could = that might be possible; bless your heart = expression of compassion or a verbal smack in the face. It's all about context.
2. Melbourne, Florida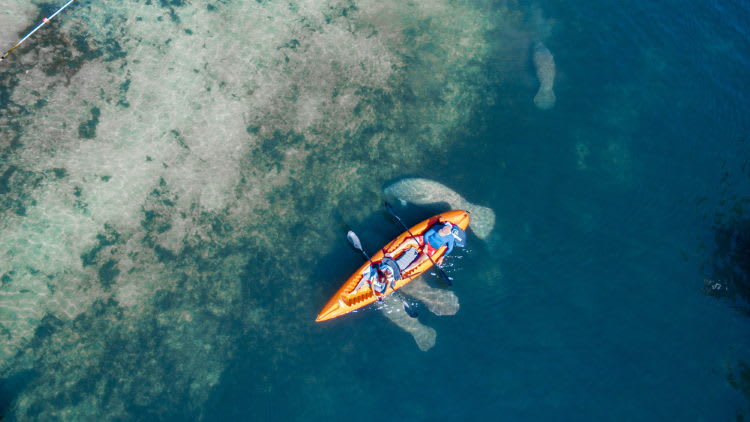 Famous foods: Seafood.
Favorite sports: Miami Marlins (MLB), Miami Heat (NBA), Miami Dolphins (NFL).
Political leaning: Republican. But, you know, it's Florida, so you just never know.
Notable attractions: The water—go see some dolphins and manatees, rent kayaks or paddleboards.
Local slang: Learn some Spanish.
3. Austin, Texas
Famous foods: BBQ, breakfast tacos, food trucks, pecan pie.
Favorite sports: College football: the Texas Longhorns.
Political leaning: Republican, but Austin itself is getting bluer.
Notable attractions: SXSW music festival, music in general, because Austin calls itself the "live music capital of the world."
Local slang: Howdy = How do you do?; Sorry = pathetic, not as an apology; fixing = preparing; dinner = lunch.
4. Denver, Colorado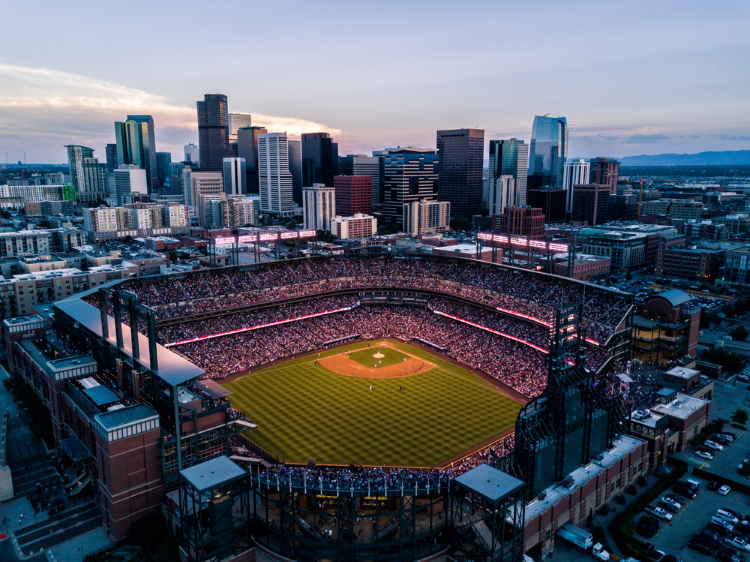 Famous foods: Craft beer, green chili, Rocky Mountain Oysters.
Favorite sports: Denver Broncos (NFL), smoking pot, Colorado Rockies (MLB).
Political leaning: Democrat, but Colorado as a whole varies county to county.
Notable attractions: Rocky Mountain National Park.
Local slang: LoDo = Lower Downtown, where all the bars are, and some great restaurants too; dispense = marajuana store, or dispensary; Colorado Kool-Aid = beer.
5. Boise, Idaho
Famous foods: Fried food, tapas (yes, really! Boise has the second largest Basque population in the US).
Favorite sports: College Football: Boise State Broncos.
Political leaning: Republican.
Notable attractions: Botanical Garden, Boise river for running, cycling, and walking, Treefort Music Festival, Balloon Festival.
Local slang: Bleeding Blue = Boise State Broncos fan; fry-sauce = ketchup and mayo combo that isn't as strange as it sounds; jockey box = glove compartment of your car; whistle pig = prairie dog.
6. Nashville, Tennessee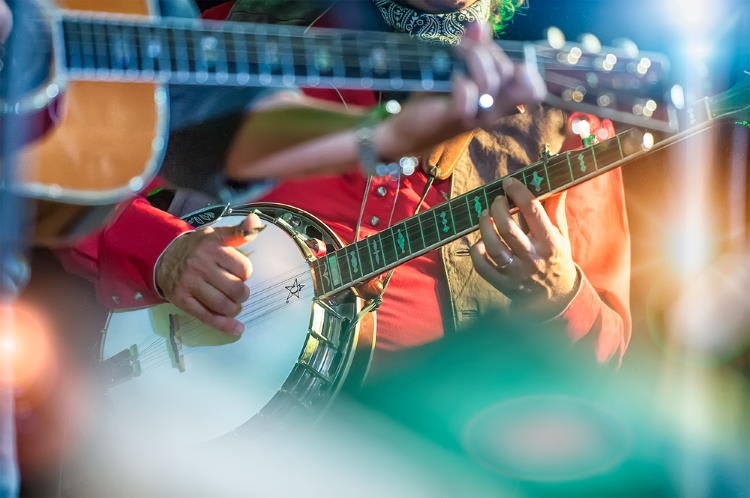 Famous foods: Fried anything (including pickles), catfish, cornbread, country ham, banana pudding, hot (spicy) fried chicken, duck fat tater tots, Mexican street corn, Farm burger with bacon and fried egg, beer can chicken, fish n'chips. Basically, just try not to gain too much weight, because Nashville is a food capital of the South.
Favorite sports: College football: Tennesee Volunteers, Tennessee Titans (NFL).
Political leaning: Republican.
Notable attractions: MUSIC! Everything famous in Nashville has to do with country music. Bored? Visit the country music hall of fame.
Local slang: Stompin groups = your home town; Pitch a fit = have a tantrum.
7. Las Vegas, Nevada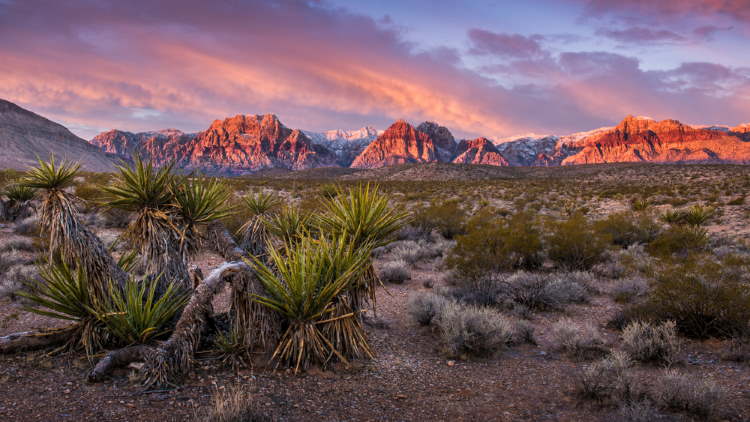 Famous foods: Burgers, mac and cheese, nachos, hot dogs.
Favorite sports: College Basketball : Runnin' Rebels, Golden Knights (NHL), NASCAR
Political leaning: Republican.
Notable attractions: Uh, Sin City, ya'll. Also, the Stratosphere Observation Deck, Grand Canyon tours, and Red Rock Canyon.
Local slang: Spaghetti Bowl = the maze of on and off ramps on the US-95 and Interstate 15; Burners = people who attend the Burning Man event in the Black Rock Desert; Strip = the 4-mile stretch of neon lights and casinos, to be avoided at all costs by locals.
8. Sheboygan, Wisconsin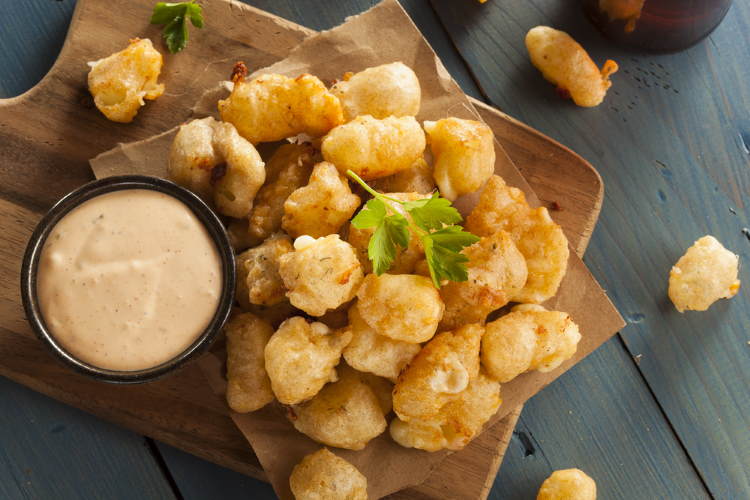 Famous foods: Classic American comfort food, Wisconsin cheese, bratwurst.
Sports: Green Bay Packers (NFL).
Political leaning: It's been a blue state since 1984, but largely considered a swing state. If your blood runs blue, don't boast too loudly. Plenty of republicans around these parts.
Notable attractions: Acuity flagpole (the tallest flagpole in North America), Kohler-Andrae State Park, Sheeps Brewing Company.
Local slang: Bubbler = water fountain; Stop 'n go lights = traffic lights; Believe you me = you should believe me; Borrow, as in "Will you borrow me a pencil? = Lend.
9. Bend, Oregon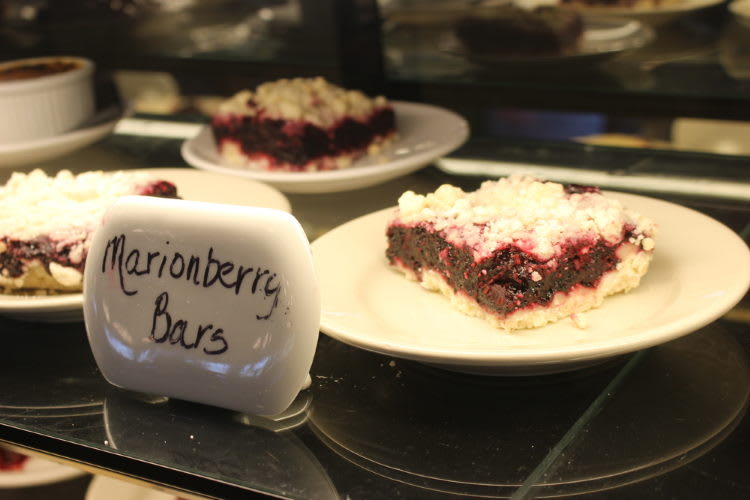 Famous foods: Salt & Straw Ice Cream, MarionBerry Pie.
Sports:Trailblazers (NBA), Oregon and Oregon state college football.
Political leaning: Oregon leans democratic and is liberal about a lot of things (including recreational marijuana use), but the state has a rural population with pretty conservative views on taxes.
Notable attractions: The beautiful nature, of course. There's no shortage of amazing views, lakes and forests to explore here.
Local slang: Grocery = grocery store; pajamas = not technically a different word, but Oregonians pronounce it as rhyming with ham; dinner = evening meal, called supper in some places; Kitty-corner = diagonal across. Don't call it Katty corner.
10. Seattle, Washington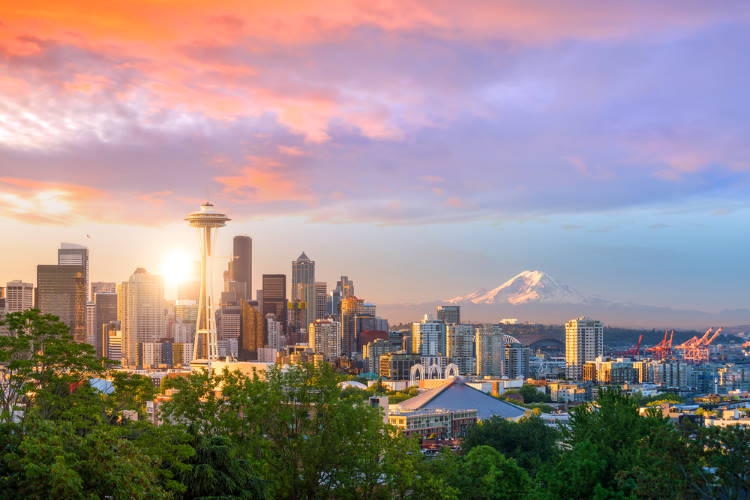 Famous foods: Seafood, Asian restaurants (especially Vietnamese), Seattle Dog (hot dog with cream cheese), the original Starbucks.
Sports: SeaHawks (NFL), University of Washington Football.
Political leaning: Blue state.
Notable attractions: The Space Needle, Pike Place Market, Woodinville wine country.
Local slang: The mountains are out = the rain and fog are clearing up; a rack of beer = a 24 pack of beer; Spit = like rain, but more misty; Filthy = cool, sick, really great, Brogrammers = well, you know. A guy who programs for Amazon or the like.
The People You Love
Something amazing about each of these up-and-coming cities is that while they may originally seem like the middle of nowhere to people from more populated coastal states, they each have a fabulous mix of people from all over the world. Seattle's Pho is one of it's best well known local delicacies, Nashville is known for its tapas bars, and it pays to learn Spanish wherever you go. If you're looking to sort through and meet other singles with your cultural background in common, you'll be able to filter your online dating results and break the local culture proverbial ice. After all, who doesn't want to watch college football with someone who will just "get" your family back home?
Why the Short-List Matters?
Basically, if you like to barbecue, eat fried food, and can handle seafood, you'll have plenty to do on a date. Locals probably don't hit up the tourist destinations much, which means you'll either get a, "Hey, you know, I've never actually been there either." or a "Ugh, no, the parking will be terrible." Every city on our list has top-notch nature, so it might pay to put some nice outdoors photos on your Zoosk profile.
Does it pay to pretend you didn't just move in? Probably not. If you're lucky, you'll meet a great guide to show you the local hot-spots you wouldn't find otherwise. Just don't insult the Green Bay Packers and save the elections for your 2nd date.