Open relationships can be tough, if for no other reason than that most people are forced to learn about them through trial and error. However, educating yourself on open relationship rules and open relationship boundaries can prevent you from running into problems down the line like Will and Jada. Setting and respecting rules with your partner can bring you closer together, making both parties feel appreciated.
Here are 10 open relationships rules that will keep you from crossing any boundaries.
» Looking for flirty singles? Check out our top picks for the best dating sites and apps.
1. Start With a Foundation of Trust and Safety
Opening up a relationship can complicate things. That's why it's important to make sure that your relationship is built on a solid foundation.
Inviting more people in probably won't solve your problems as a couple. In fact, it could add to them if you don't do the work together first.
2. Establish Ground Rules
Every relationship, whether monogamous or non-monogamous, has its own set of terms and conditions. So, think about what kind of non-monogamous arrangement you want.
Open relationship ground rules, polyamorous relationship rules, and ground rules for swinging are all different. Are you looking for a unicorn in dating who spends time with you both together, or are you each interested in engaging in separate relationships on your own? Do you want romantic relationships with others or just sexual ones? These questions are important to ask yourself and each other so there are no misunderstandings.
» Looking for the right non-monogamous arrangement for you? Here are 10 ways to tell if you're polyamorous or monogamish.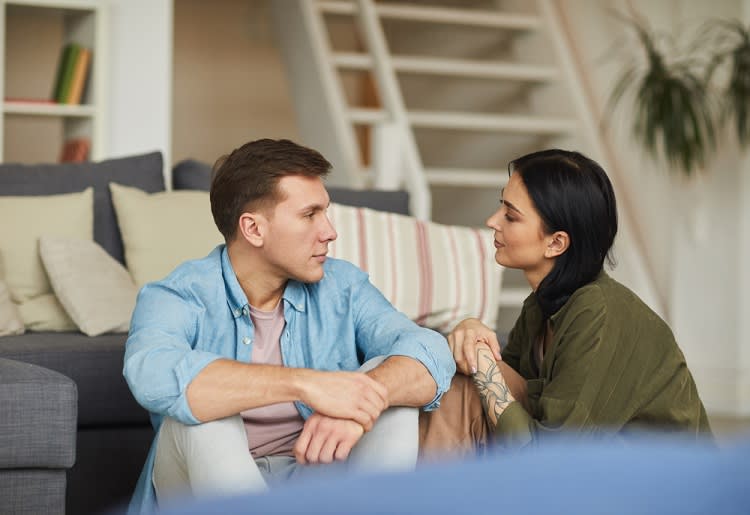 3. Decide What You Want to Know
It's important to establish what you do and don't want to know about each other's activities with other people. Some people are perfectly happy with a "don't ask, don't tell" arrangement, while others get stressed out if they don't know what's going on.
Figure out which category you fall into, and share that with your partner. Make sure to ask them what they'd prefer too.
4. Be Careful With Mutual Friends
Certain people have a high potential to trigger insecurities and jealousy and complicate things. Often, this includes mutual friends. Getting them involved in your relationship can create drama and potentially compromise the friendship, so tread lightly.
» Want to date without restrictions? Free-spirited dating might be perfect for you.
5. Same Goes for Exes
Someone's ex coming back into the picture can take on a different flavor than an open relationship that the two of you build together from scratch. Everyone's boundaries are different, so this might be fine with you depending on the circumstances. That said, tread lightly—especially if there have been past issues with that person.
6. Keep Checking In With Each Other
Whatever ground rules you set, you may want to change them at some point, and that's OK. People are always changing and evolving, and your relationship might change and evolve as well.
Opening your relationship right now is not a commitment to keeping it open forever. And if you want to close it, that doesn't have to be forever either.
» Looking to add a third person to your marriage? Find the perfect unicorn for your marriage.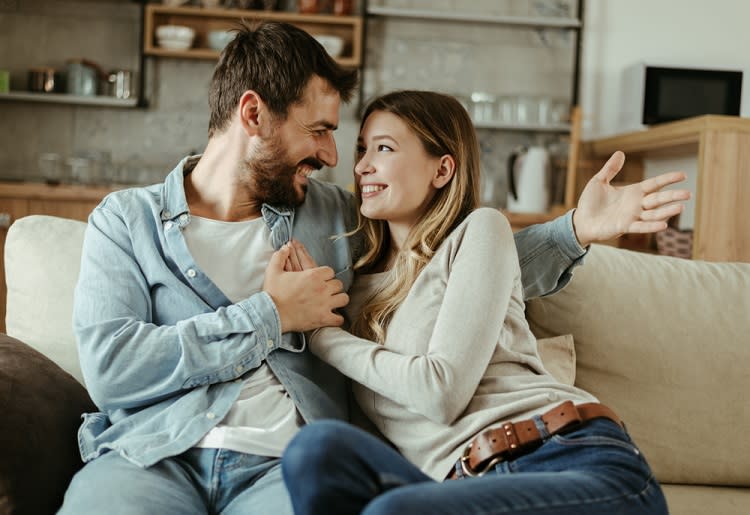 7. Put Each Other First
Unless you want to practice non-hierarchical polyamory, you and your partner will still want to be each other's #1, even if the relationship is open. It may take extra work to meet this requirement if you're seeing other people.
Make sure you are going out of your way to praise your partner, plan romantic date nights with them, and let them know they're special to you.
8. Know Each Other's Triggers
Have a conversation to get a sense of what tends to trigger jealousy for each of you and what feelings arise at the thought of being with other people. That way, you can take preventative measures to avoid difficult emotions.
For instance, if your partner tends to compare their physical appearance to other people's, they may not want you to send them photos of your other partners.
» Does dating make you feel insecure? Check out these tips to improve your self-esteem.
9. Comfort Each Other When Things Go Wrong
If a boundary does get crossed or somebody gets hurt, it's important to devote your energy to making things right. This may mean pausing activities with other people. Talk to your partner about what feelings are coming up and what you can do to make it better.
10. Examine Your Preconceptions
Will Smith told GQ that he had trouble embracing his desire for multiple partners because of his religious upbringing. Conflicts like these may come up as you explore non-monogamy, and it's OK to feel conflicted.
If this happens, slow down and ask yourself where the difficult feelings are coming from and whether you want to change the parameters of the relationship or just need to examine your beliefs and replace them with new ones.
» Learn how to overcome challenges in an interfaith relationship.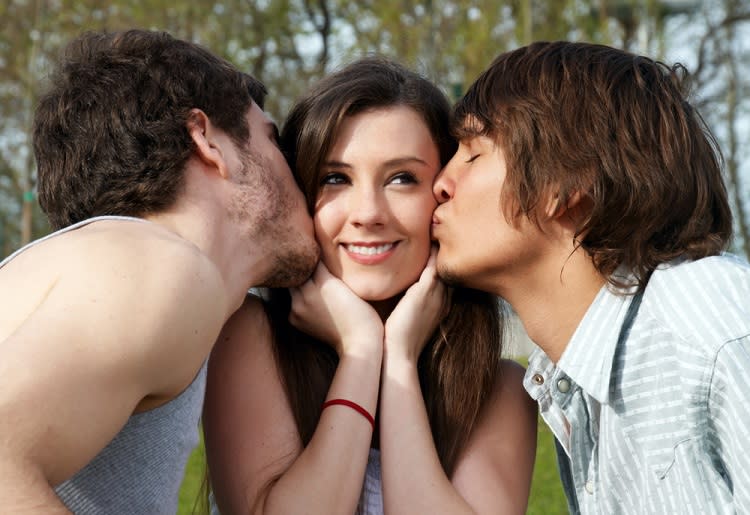 Bottom Line
Open relationships aren't easy, but monogamous relationships aren't either. In some relationships, allowing for additional partners can give both people the freedom they need to be happy in the partnership without going behind each other's backs to get what they need.
Dating apps can allow people in open relationships to find additional partners and can also help you find a partner who is interested in an open relationship. To get started, check out the best dating sites for bisexual singles, Zoosk, or EliteSingles.
No matter what stage you're at in an open relationship, communication is the most important skill for maintaining a healthy connection. Remember to celebrate your victories and successes and let your partner know how much you love them. If you want to learn more about Will and Jada's relationship, try one of the best celeb gossip sites.
» Want to know more? Check out these misunderstood polyamorous celebrity relationships.