Restaurants, bars, and coffee shops are 3 of the most common places to go on a date with someone new. They're also pretty boring, if you ask me. There's only so much you can learn about somebody over a candlelit dinner, a cup of tea and a pastry, or a couple of beers. If you're looking for date ideas on a budget, this article may help with that.
Here are 10 out-of-the-box date ideas that are sure to help you create one-of-a-kind memories:
1. Take a Cooking Class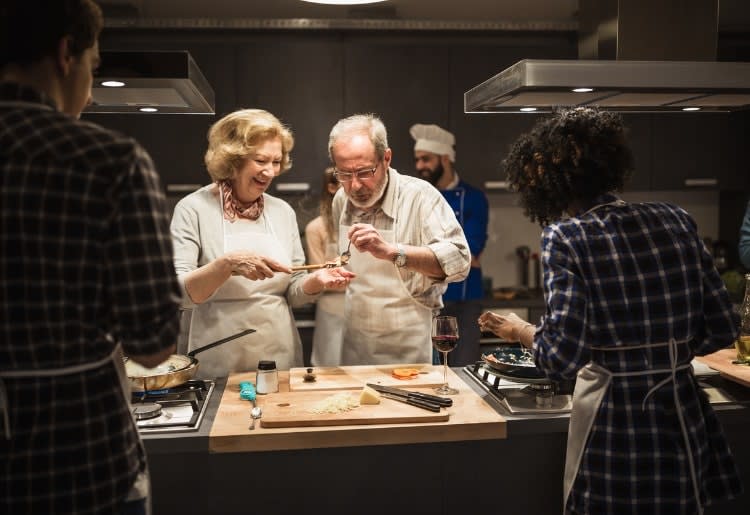 Wondering how well your date can cook? Head to a cooking class and see for yourself! Not only do you get to eat the delicious food you whipped up, but you can also test to see who is the better cook. Or, better yet, head to the supermarket, buy a ton of ingredients (that won't go to waste, of course) then go back to one of your places and have a cook-off. It's up to you to decide what the best cook wins.
2. Volunteer at an Animal Shelter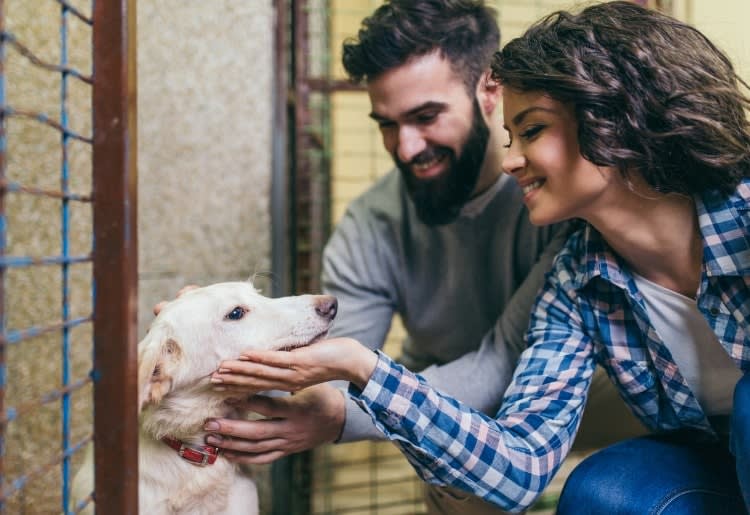 This one is a great idea if you think it's too soon to invite your date over to your family member's house to see how they are with your niece and nephew, but you really want to know if they would be able to take care of little creatures (aka your future babies). The next best shot you have is to head to an animal shelter and volunteer to observe how they care for animals. Plus, you'll feel good about yourselves after volunteering and hanging out with cute pets in need of love and attention! Win-win.
3. Go to a Comedy Show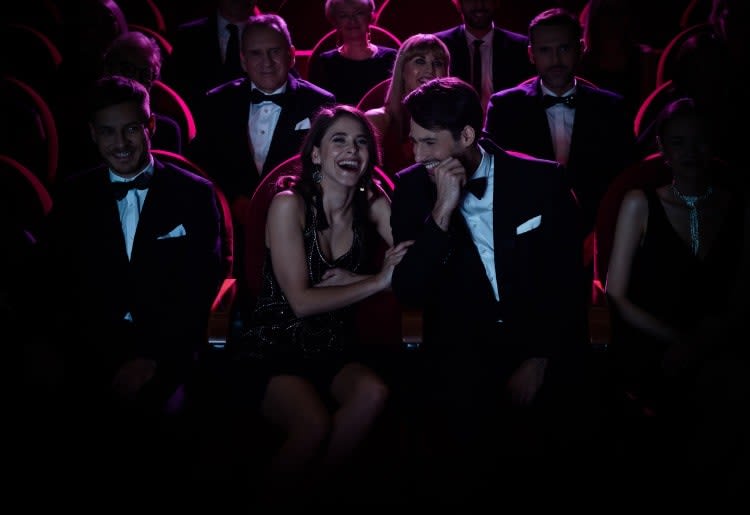 If sharing a similar sense of humor is important to you, then going to a comedy club or seeing a comedian that you both enjoy is an awesome plan. You'll immediately get a taste of their sense of humor, you'll (probably) hear them belly laugh for the first time, and comedy shows are always fun. If they don't laugh at all, or if they crack up at inappropriate jokes, then you'll probably score a decent understanding of what you can or can't say to that person… or if you even want to date them.
4. Go Ax Throwing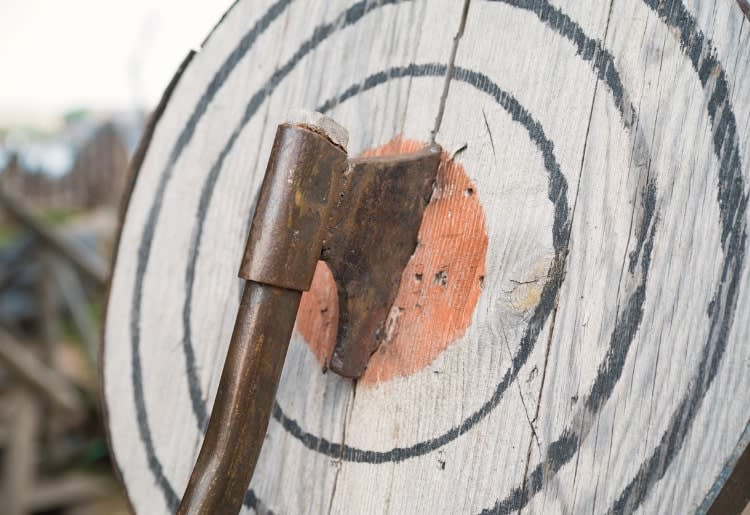 Throwing sharp, pointy things at a wall while drinking lots of alcohol sounds extremely dangerous. And it is! But is it also really fun? Hell yeah! Just don't be stupid about it. Be careful not to get too drunk or go swinging the axes around in a reckless manner. As if we really need to remind you, they are real weapons that can do severe damage. With that said… go throw some axes.
5. Escape an Escape Room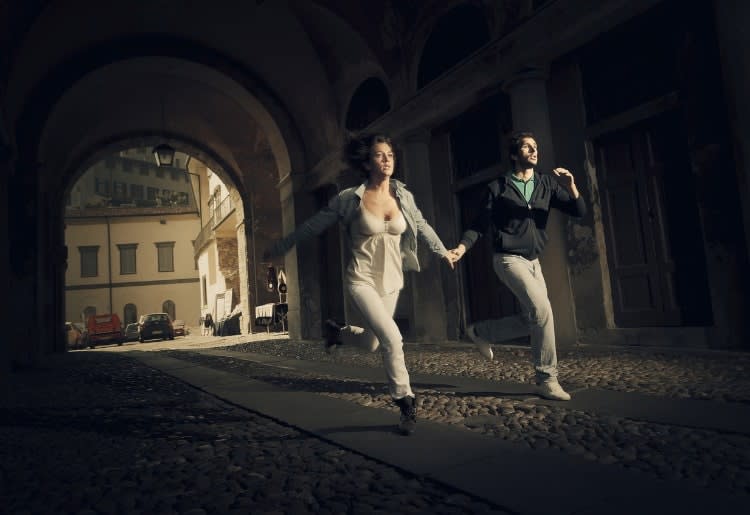 Wondering how great of a team you would be with the person you just started dating? Well, there's no better way to find out than working your way through an escape room with them! Personally, I feel this is a great test to see just how well your partner would handle your anxiety under pressure. But for other less anxious folks, this is a true test of how well you would work together to find a solution under specific conditions and time restraints.
6. See a Live Show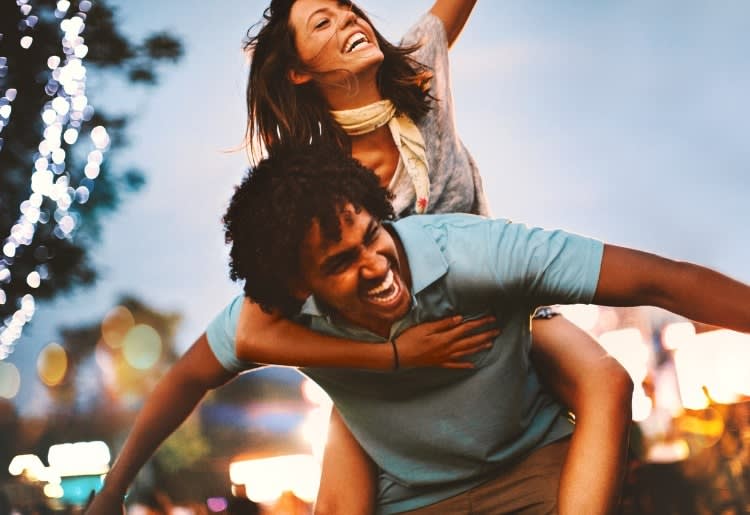 Whether it's a Broadway show or an open mic night at your local pub, seeing a live show is a fun change from the norm of having dinner at a restaurant. I'm not big into plays or theatrical stuff, but I do love seeing live music. Listening to a band or heading to a show gives you a solid sense of their taste in entertainment, which is super important in terms of how you'll want to go out and have fun together in the future.
7. Get Active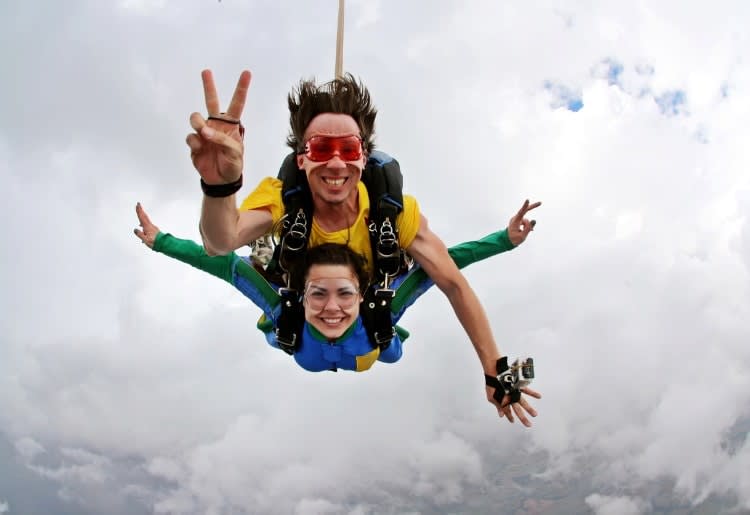 Play mini-golf, whip around go-karts on a track, skydive (if you're more daring than I am), go glow-in-the-dark bowling, go rock climbing — do something that gets you both up and moving. This is also a great way to gauge how competitive they are and how well they accept losing (or how annoying and rude they are if they shove their wins in your face).
8. Go to an Airport and Take the Next Affordable Flight Out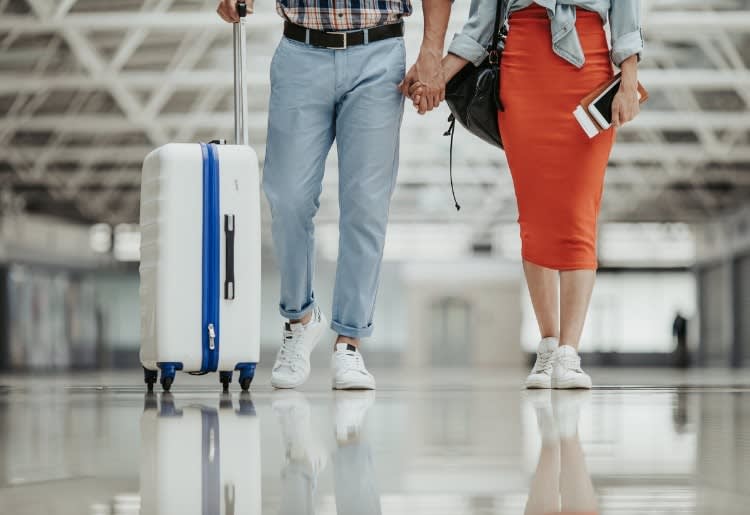 If you're both adventurous and have the budget to pay for spontaneous airfare tickets, why not head to the nearest airport and take the next flight out to somewhere you've never been before?! Okay, this isn't exactly the smartest idea for a first date... for obvious safety reasons. Going to a foreign place with a stranger is probably a risky decision, considering you have no idea what their true motives are just yet. But this is definitely an "out-of-the-box" plan for when you know the person you're dating a little bit better. I might just be weird, but I would be so down to do this.
9. Go to an Adult Toy Shop
If your relationship is more on the casual side, or if you're just interested in learning more about their quirks and kinks, head to an adult shop! Walk through the isles to check out different sex toys, chat about your fantasies, and discuss what you may or may not be into (or what you want to do with each other). One of my close friends lied to a new partner and said she wanted to buy a sex-ed book, so she brought him to a sex shop. Fast forward one year later, they're still together! Clearly a solid date night idea.
10. Head to a Sex Party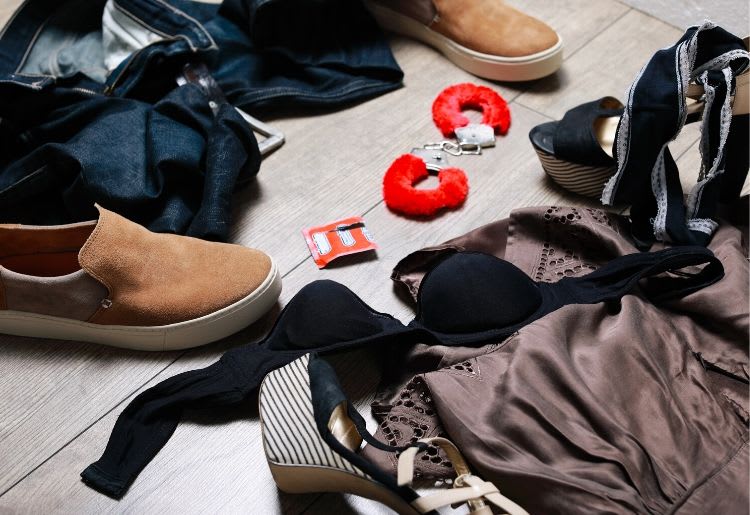 Disclaimer: This one is not for the faint of heart, the prude, or the introverted. If hooking up is your #1 priority or you're wondering what it's like to try swinging with your partner, bring your date to a sex party! Just remember to bring lube, condoms, and other safe sex goodies so you can have the most pleasurable date ever. If nothing else, this will serve as a memorable experience, a good story, and one of the most out-of-the-box dates you'll ever go on.
Now you know where you can take your date to impress them, it's time to sign up for a top dating site, find a match, and suggest one of these unique ideas.