More and more people are coming to realize that this is not the only type of relationship or dating method out there, nor is it the only healthy one. One in nine Americans have been in a polyamorous relationship that involves multiple romantic partners. Many people find that this type of structure allows them to fulfill certain needs, such as the need for sexual variety or high levels of emotional support.
Traditional monogamous relationship rules don't apply to polyamory, but this doesn't mean there are no rules at all. In fact, when one or more people in a relationship have other partners, it becomes extra important to have a strong mutual understanding of what is and isn't OK for each person to do. Though they may be difficult to understand, these 10 rules are helpful to know if you're looking to become polyamorous so that everyone involved feels respected.
1. Discuss What Everyone's OK With in Advance
Perhaps the most important of all the polyamorous relationship rules is to establish what the rules actually are. After all, polyamory doesn't mean the same thing to everyone.
In some relationships, polyamory may mean something more casual in which everyone involved can do whatever they like with others. Take relationship unicorns, for example. Others may limit who each person can see and whether it's OK to have unprotected sex with others. Establish the rules with your partner(s) before bringing in anyone else, and then share those rules with each new partner.
2. Talk Through Your Feelings
Poly relationships can only work if everyone is open with one another about how they're feeling. Difficult emotions can arise when your partners see other people, including jealousy, anger, and sadness.
The way to work through these feelings is to talk about them with your partner and figure out what can be done to help you feel better and avoid future problems.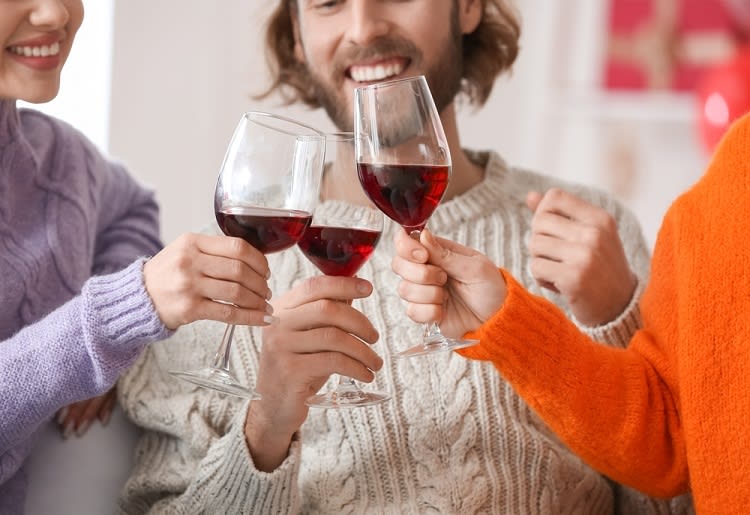 3. Practice Excellent Self-Care
In addition to talking to your partner(s), it's important to do the work on your own to manage difficult feelings and take care of yourself so that you can show up for your partners. This may include going to therapy, writing in a journal, exercising, or doing what helps you feel better when life throws you challenges.
4. Make Each of Your Partners Feel Special
Jealousy can arise in a polyamorous relationship when one partner gets concerned that another is taking priority over them. To show your partners that each of them is special to you, go out of your way to tell them what you love about them, do their favorite activities with them, or buy them special gifts.
5. Periodically Reevaluate Your Poly Rules
In addition to establishing the polyamory guidelines that work for you, revisit them once in a while to make sure they're still working for everyone. Circumstances can change, so it's important to adapt your relationship to whatever's going on in the lives of everyone involved.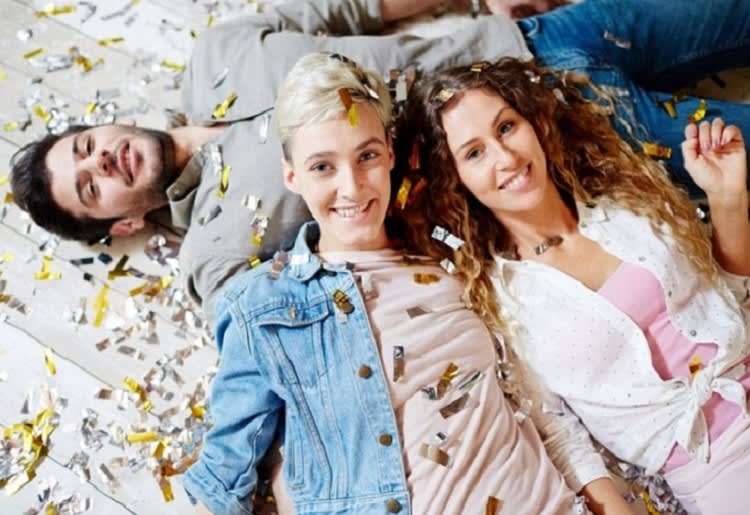 6. Be Thoughtful About Who You Date
Even if you and your partners date separately, new people will inevitably have an impact on your preexisting relationship(s) because they will impact your mood and overall well-being. So, make sure you're taking care of yourself by choosing stable, kind people.
You can meet eligible singles online on a good dating site like eharmony or BlackPeopleMeet.
7. Share No More Than Your Partners Want to Know
While some people want to hear all about what their partners do with other people and can even enjoy these experiences vicariously, some prefer for certain details to be left out, such as the specifics of sexual encounters. Respect each partner's boundaries by disclosing what they'd like to know but not sharing beyond that.
8. Speak Up If Something Isn't Working
Like any relationship, poly relationships will fall apart if issues aren't communicated and resentments fester. Make sure to let your partner(s) know if something is bothering you so that you have a chance to fix it.
9. Look Out for Everyone's Health
Physical intimacy is an important part of any relationship. And f you have multiple sexual partners, it's imperative to keep up with STI testing and make sure you're having safe sex as it's defined in each relationship. Multiple people's health could be at stake, so it's important to respect everyone's boundaries.
When in doubt, don't do anything that could put someone else at risk.
10. Be Clear About Your Relationship Status
If you're looking for additional partners, make it clear to them that you're already partnered. Also, let them know what you're looking for and what you have to offer. That way, you won't waste the time of people whose desires are incompatible with yours.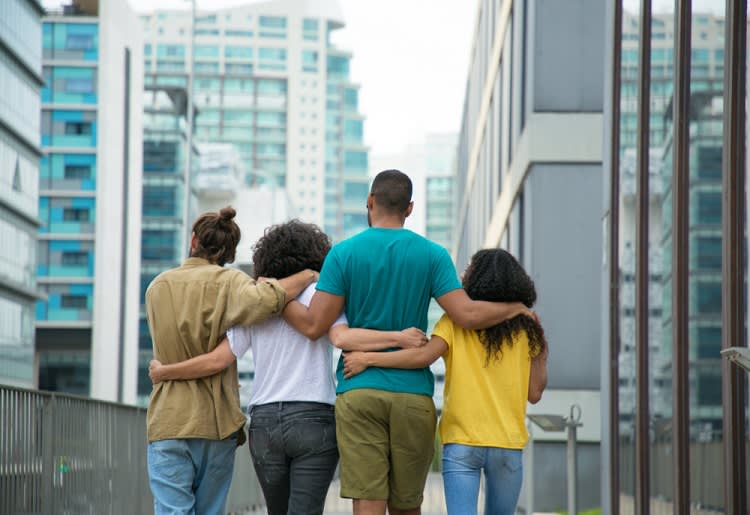 Take Away
Polyamory can be tricky to navigate, but most rules are the same as in any relationship. It all comes down to engaging in clear communication and respecting boundaries. Polyamorous relationships require more discussions and involve more people's boundaries and preferences, so make sure you're ready to do the work to maintain a polyamorous relationship before you get into one.
If you need help navigating polyamory or want more information about it, it may help to speak to a therapist or coach knowledgeable in this area (like me!) or other polyamorous individuals near you. This type of relationship can benefit many people, but you may need support in figuring out how to make sure everyone involved feels comfortable and cared for.