The right message on the right dating site just might help you find who you are looking for. Unicorn dating refers to finding a person to join an existing relationship as a third member. It could be for a night of fun or for a longer-term involvement, but the "unicorn" is usually willing to have sex with both people in the couple.
The idea of unicorn dating can sound exciting and, in fact, can lead to some pretty interesting experiences for everyone involved. However, there are also potential pitfalls to be aware of.
What Is a Unicorn in Dating?
In the dating world, the slang term 'unicorn' refers to an individual who joins an existing couple as a third romantic partner. This connection can range from a single night's encounter to a more prolonged and deeper relationship that all three parties enjoy. Often, the unicorn is a bisexual woman, although this isn't always the case. There are instances where same-sex couples seek a unicorn to become part of their relationship. The term emphasizes the third person's role in the relationship, where both partners in the original couple should appreciate the unicorn's companionship. It's important to note that the unicorn is not considered a part of a polyamorous relationship, but rather an addition to the existing relationship.
What does it mean to be someone's unicron?
To be someone's 'unicorn' typically means you are a person who is involved in a relationship with a couple, becoming the third partner in a polyamorous or non-monogamous relationship. The term 'unicorn' is often used due to the rarity and allure attributed to these individuals. They are called unicorns because they are hard to find and are considered special due to their ability to maintain a relationship with both members of the couple — offering each partner the same level of attention, love, and respect. However, it's essential to acknowledge that being a unicorn in a relationship requires open communication, understanding, and mutual consent among all parties involved.
What does the term 'unicorn hunting' mean?
The act of a straight couple searching for a third partner is often termed 'hunting.' This practice is sometimes criticized within the LGBTQ+ and polyamorous communities due to concerns of objectification and the potential for unequal power dynamics in the resulting relationship. Specifically, the original couple may hold more power than the new member, leading to an imbalanced relationship.
1. Decide what you are looking for in a unicorn dating scenario
It is important to decide, as a couple, what you are looking for so you can find a good match. Do you want to find someone just for the night? Or maybe someone for longer, as a sort of "friend with benefits"? Some couples even hope to find someone to add to the family, who will live in their home in a polyamorous relationship.
Many couples are just looking to spice up their love life by inviting a unicorn to join them at a swingers' club or other one-off event designed for threesomes. Discuss and be clear about what you are (and are not) hoping for, and you'll be more likely to find the right person.
2. Prepare for some challenges in finding the right person
Why is it so hard to find a unicorn? Often it's because unicorns (in particular, bisexual women) have had negative experiences of unicorn dating in the past, so they reject or resist the offers. One problem is that the couple often expects the unicorn to serve both of their sexual needs equally, and if the unicorn is more attracted to one or the other person, there might be some jealousy or a feeling of being left out.
In longer-term arrangements, unicorns may be expected not only to be with the couple sexually in equal measure but also not to date anyone else. This can lead to resentment down the road. It's fine to establish boundaries around what you are and are not willing to do, but attempting to limit someone else's behavior to suit your preferences doesn't typically work out well.
3. Unicorns are less likely to be found on traditional dating sites
Unicorns are more likely to be found on alternative sites, particularly LGBTQ+-friendly dating sites or sites specifically designed for people with non-traditional dating purposes. After all, if they're going to interact with a heterosexual couple, they're very likely to be bisexual or pansexual. You might also consider joining non-monogamous social media groups, some of which are supportive of threesomes and triads.
Triads are three-partner relationships, which can mean romance among all three people or instead in a "vee" arrangement, with one person as the hinge and the other two not being romantically involved. While many single bisexual women may be wary of joining a couple, online or in-person social groups give you all a chance to get to know each other and see if your expectations line up. Another possibility is kink-friendly or LGBTQ+ clubs or bars.
4. For casual encounters, use a site oriented toward casual dating
If you're looking for a night of fun rather than a longer-term relationship, look for a dating website that is oriented towards casual hookups. Sites like the ever-popular Tinder can be used to pretty quickly find a date for the night. If you're more mature and prefer to avoid the young adult crowd, you might try OurTime.
While most senior dating sites seem pretty serious or even marriage-minded, OurTime specifically bills itself as being for "senior singles looking for lust or love." If you're new to the scene, you'll find casual dating tips here, explaining how to make the most of the experience and help prevent hurt feelings.
5. For longer-term relationships, use a site designed with that goal in mind
For those looking for something more long-term, you might try EliteSingles. It is aimed towards "sapiosexuals" (people who find intelligence attractive) and highly educated singles, and research has shown that people in polyamorous or other non-monogamous relationships are more likely to be highly educated.
The site promises a "boutique curated" approach, which might be more likely to attract people looking for a relationship that is a bit different from the norm. And if you're over 50 and prefer dating others around your own age, try SilverSingles.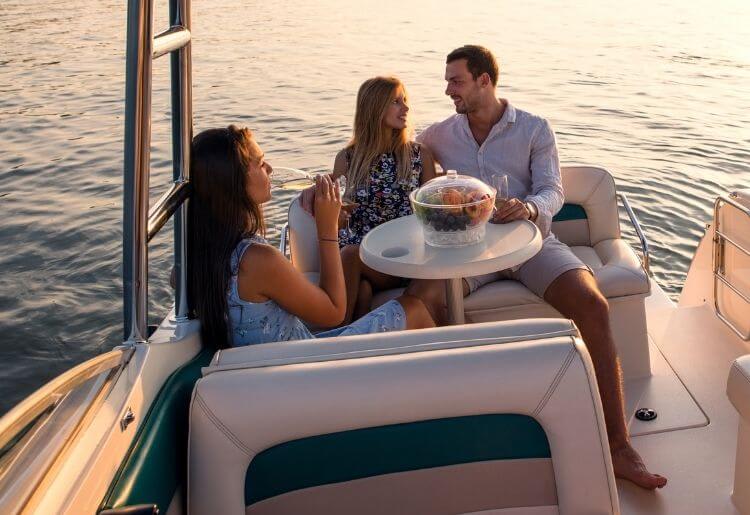 6. Remember that unicorns are people, not objects
Unicorns are people too—not just playthings. They have feelings and might be looking for more than just a one-off night of fun. While some unicorns are looking for strictly casual encounters, others report feeling as if they have been treated like objects or "sex toys," used once and then disposed of when the fun is over.
This is why we recommend clear and explicit communication about everyone's expectations before firming up a plan for a date night.
7. Be prepared for the possibility of feelings and emotions arising
As much as some might want to limit the experience to "just sex," feelings and emotions have a way of creeping up during or after sex. How will you handle it if that happens? Are you okay with the possibility that you or your partner might develop feelings for the unicorn and desire a longer or more emotional attachment?
And what if the unicorn falls for one or both of you? Understanding that this can happen and leaving all communication lines open, instead of imposing "rules" about what anyone must or must not feel, is the best way to deal with these situations.
8. Consider potential connections between more than just you and your partner
In a 2-person relationship, you just have 1 connection. In a three-person relationship, you have 4 connections: you and your partner, you and the unicorn, the unicorn and your partner, and all three of you together.
Many people don't really consider this aspect when hooking up with a third person. However, it can be really enriching for everyone to consider each connection individually and to try to contribute to and nurture all these relationships for the best experience. Read more here about the difference between polyamorous relationships about monogamish ones.
9. Talk about safe sex early and before things get intimate
Be prepared to talk about safer sex practices before you're out on the town and have already had a few drinks. You and your partner might already have established your own safer sex practices, in which case be sure to put them on the table with the unicorn when you are all clear-headed. Be honest about your STI status.
You want to be sure you all agree on what measures will be used and who will be responsible for things like condoms, other barriers like dental dams, and oral contraceptives. Vaccinations are also important to many people these days. Monogamous couples might not have discussed these issues before because it didn't seem relevant to them, but it's necessary now.
10. Be sure to get enthusiastic consent from everyone involved
In addition to being clear about safer sex practices, it is essential to get enthusiastic consent from everyone, too. Unfortunately, studies have shown that consent in sexual situations is often a slippery topic. It can be challenging both to discuss consent and to really be sure everyone is fully on board.
But anything less than enthusiastic consent risks hurt feelings at a minimum, and coercion and assault at its worst. Discuss with your partner how you will ensure the unicorn's consent before and during the encounter. You'll also want to establish clear consent between the two of you regarding sexual activities that might happen.
What is okay and what's not okay? Since you can't always predict how things will go in the heat of the moment, it's better to talk about the possibilities beforehand.
The Bottom Line on Unicorn Dating
Unicorn dating is not always as simple as "swiping right" for a night of exciting threesome sex, or finding that "perfect third" to add to your existing relationship or marriage. It might take a little longer than you thought to determine just what you, your partner, and the unicorn want to get out of the experience, and then you'll need to find a good match in terms of attraction and expectations among all three of you.
However, these days there is a lot more awareness and acceptance of non-traditional dating options, and as we've described above, there are all kinds of online and in-person resources to help you find a willing and compatible unicorn. With some careful forethought, planning, and lots of open communication, dating a unicorn can be an enriching and highly exciting experience for everyone involved.