It's the 21st-century baby, and there are diet plans out there that cater specifically to a woman's needs, body, schedule, and even emotions (PMS chocolate binge, we're talking to you).
If you are tired of trying and not succeeding (or not trying at all!) check out these successful diet plans that are tailored to fit a woman's needs.
Whether it's that excess baby weight you just can't shake, a voluptuous rear end, or some other part of your body you just don't love—there's a diet plan out there for you.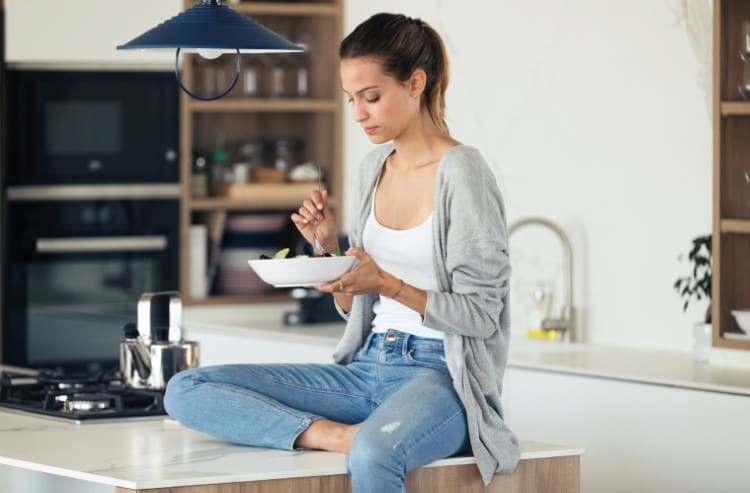 Pros
Offers women lots of variety

Eat small meals throughout the day

Removes all guesswork
Cons
Limited options for substitutions
The hardest part of dieting for so many women is the restrictions it puts on us. Let's be honest, we love food! And the fact that a diet plan tells us what we can eat, when we can eat, and how much we can eat really pisses us off.
The Nutrisystem diet is a breath of fresh air for those dieters who are sick of all the restrictions.
For one thing, there is plenty of variety in terms of what you can eat. It offers more than 150 different menu options, so boredom will never settle in.
Another key factor to ward off that choking feeling of diet craze is the fact that the Nutrisystem diet wants you to eat 6 meals a day. That's right, 6! You are encouraged to eat frequently for 2 reasons:
So that your metabolism is constantly working (good job!)
So that you never feel that grumbling in your tummy that makes you hate dieting and want to quit
Finally, Nutrisystem makes dieting easy by doing all of the brain work for you. You get meal plans, prepared food, and pre-portioned meals, so you don't have to measure, cook, plan, or do anything but get on with your life.
What's a day look like on Nutrisystem?
With the Uniquely Yours meal plan, you can enjoy the following:
Breakfast: Dig into some buttermilk waffles
Mid-Morning snack: Dark chocolate and sea salt nut bar
Lunch: Grilled Chicken sandwich
Afternoon snack:
Dinner: Ravioli Formaggio
Dessert: Lemon Zest Cake


Nutrisystem Try Now
Read the full Nutrisystem review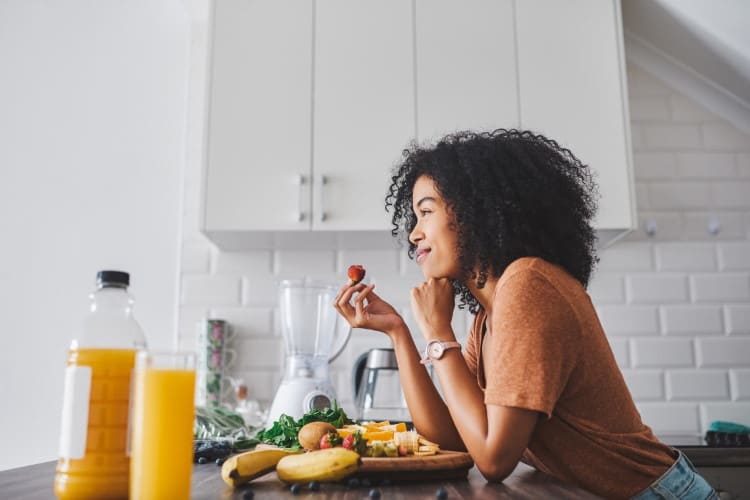 Pros
Focuses on the head, designed by doctors and psychologists

Excellent mobile app, tools, and group and professional support

No foods totally off limits
Cons
Noom is a weight loss program that works exceptionally well for women. That's because, in addition to creating a healthy diet plan, Noom focuses on the mental aspects involved in weight loss and dieting.
The program is geared toward breaking through those mental barriers that have stopped you in the past from achieving your weight loss goals.
It also works with behavioral changes within your life to create a more holistic (and successful) program.
To get started, you'll answer a detailed questionnaire to determine the best diet and fitness program for your weight loss goals and lifestyle.
Noom takes into consideration a lot of factors, including your age, activity level, and eating habits.
Noom offers tons of awesome tools to help assist you in your fitness and weight loss journey. You'll get a convenient mobile app with tools like food tracker, feedback and analysis on logged meals, daily challenges to keep you going, and nutrition tips.
What's even more helpful is the virtual support group and one-on-one coaching that you get from a Noom trainer, nutritionist, and health coach.
What's a day look like on Noom?
Noom gives you free rein of your diet, so long as it stays within the calorie limit. That being said, Noom does encourage you to fill up your plate with healthier alternatives, so you could choose something like this:
Breakfast: Egg-white omelette and cup of berries
Lunch: Pan seared salmon with spinach and bok choy salad
Dinner: Chicken steak with rice and broccoli
Healthy snacks: Throughout the day, as long as they fit into your calorie limit—fruits, nuts, veggie sticks, and granola are recommended


Noom Try Now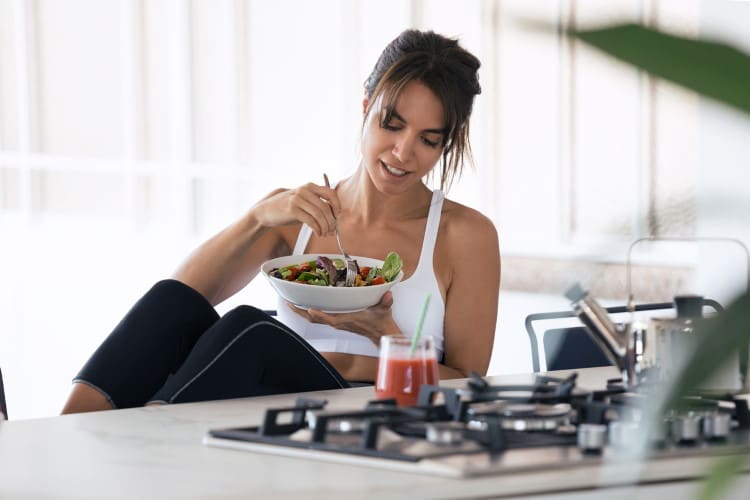 Pros
Created by a woman, for women

Personalized instruction and guidance

Lose up to 16 pounds in the first month
Cons
No vegan or gluten-free plan
Planned, produced, and perfected by a woman, the Jenny Craig program is guaranteed to give you results.
Jenny Craig focuses on your mind, body, and spirit, so the all-encompassing nature ensures that you see results and incorporate the plan into your day-to-day lifestyle.
Besides, this diet plan has won awards for being the easiest to follow, so you can't go wrong!
This 4-step program has an initial stage with prepared meal delivery, a transitory stage where you start to cook for yourself, a weaning process, and a totally go it on your own stage.
What women love about the program is that you get personalized assistance, tailoring your diet as you go to see what works for you. There are also tons of online tools, menu planners, exercise plans, and diet consultants available.
What's a day look like on Jenny Craig?
Breakfast: Apple cinnamon oatmeal
Lunch: Cheesy potatoes and chicken
Dinner: Fish and chips
2 healthy snacks: Chocolate lava cake and an iced oatmeal cookie


Jenny Craig Try Now
Read the full Jenny Craig review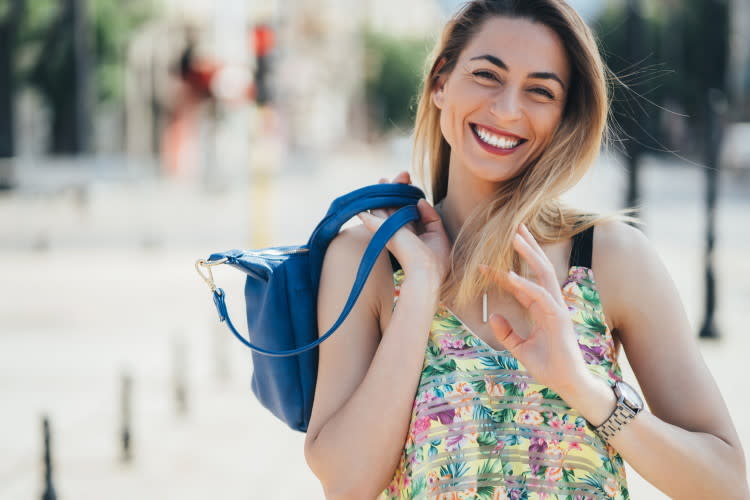 Pros
All inclusive diet plan for easy maintenance

Has a special plan for menopausal women

Delicious meals prepared by chefs
Cons
No full vegetarian or vegan options
BistroMD is another worthy option for women who want to lose weight. It packs everything you could need into a well-rounded diet plan, making it easier to stick with the diet and see results.
BistroMD offers a personalized weight-loss program that is designed by professionals according to your needs.
You'll get personalized support, diet analysis, and prepared meals. So, you do not have to do any work. BistroMD creates the diet plan, prepares the food, and delivers it all to your doorstep.
BistroMD meals are a blend of health and good taste. What this means is that both doctors and chefs are in on the planning stages of these recipes.
You get delicious foods that are also healthy for you. BistroMD has a lot of different diet plans, and it even has a special plan just for women going through menopause. So, it really caters to your specific needs.
What's a day look like on the BistroMD diet?
On the standard, full program, you'll get breakfast, lunch, and dinner for 7 straight days.
Breakfast: Cheese omelet with turkey sausage
Lunch: Beef chipotle chili with corn pudding
Dinner: Turkey breast with cranberry chutney and wild rice blend
Snacks: Depending on your plan you can enjoy snacks like chocolate gelato, cinnamon toast pretzels and mini strawberry cheesecake


Bistro MD Try Now
Ladies: Let's Lose Weight Now!
It's the dawn of a new era. One where dieting doesn't have to be painful, restrictive, or frustrating. Today, you can find plenty of healthy diets that'll help you lose weight, feel great, and keep the weight off forever.