No matter how you feel about your body, it's always a good idea to maintain a healthy lifestyle and balanced eating.
If you're a woman trying to lose weight, you need a weight loss program tailored to your own needs. Studies have shown that men and women are very different when it comes to their approach towards weight loss. Not only that, but it seems that losing weight is also more difficult for women than it is for men.
Whether it's that excess baby weight you just can't shake or some other part of your body you just don't love—there's a diet plan out there for you. These weight loss meal plans are a few options women might consider when trying to shed some excess pounds.
Our Top 10 Best Weight Loss Diet Meal Plans For Women:
10 Best Diet Plans for Women - Quick Reviews:
1. Factor_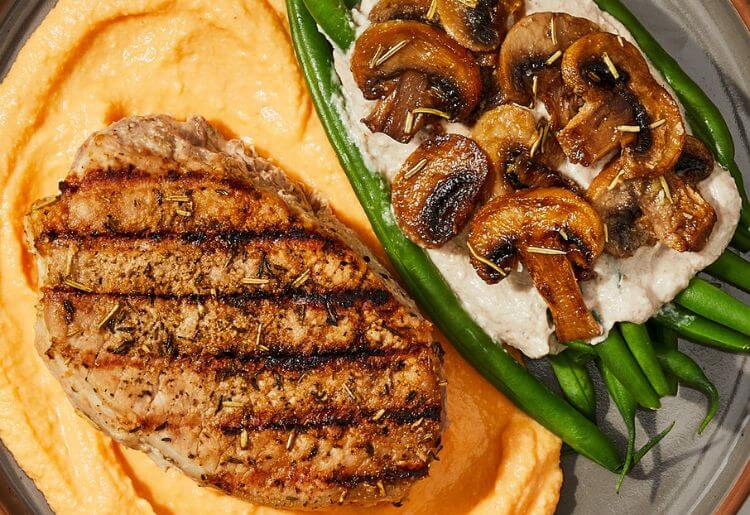 Pros
Meals are delivered ready to eat
Variety of diet-specific options
Does not charge delivery fees
Cons
Most of us aspire to eat healthy, but we don't always have the time to prepare those healthy meals and snacks for the entire week. Factor_ is a health-conscious meal delivery service that helps you eat things that are actually good for your health and metabolism.
It combines nutritional science and culinary excellence to bring you heat-and-serve dishes that follow diets such as paleo, ketogenic, and low-carb, and give your body and mind the nutrients needed to perform at their peak.
Their chef-prepared meals are made with the most quality ingredients and delivered right to your door. They only use ingredients that are antibiotic, hormone, and GMO-free, and their animal-derived products are grass-fed and pasture-raised. If that's not enough, their meals are also soy-and gluten-free and free of any refined sugars.
Factor_ also offers good weight loss support. You'll get a free 20-minute consultation when you sign up. You can choose to pay for a longer 60-minute session, a full month, or 3 months of nutritional coaching, dietitian advice, and food logins to keep you on track.
What's a day look like on Factor_?
Breakfast: Paleo-friendly granola
Lunch: Ketogenic pub burger
Dinner: Pizza casserole

Factor Try Now
2. Noom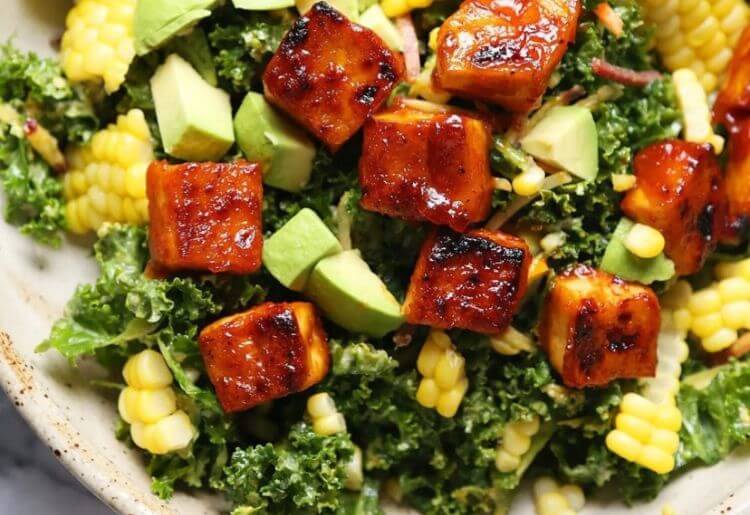 Pros
Focuses on the psychological aspects of weight loss to help keep weight off

Excellent mobile app, tools, groups, and professional support

No foods totally off-limits
Cons
Calorie recommendations are a bit low and cannot be personalized
Noom is a weight loss program that works exceptionally well for women. That's because, in addition to creating a healthy diet plan, Noom focuses on the mental aspects involved in weight loss and dieting.
The program is geared toward breaking through those mental barriers that have stopped you in the past from achieving your weight loss goals. It also works with behavioral changes within your life to create a more holistic (and successful) program. To get started, you'll answer a detailed questionnaire to determine the best diet and fitness program for your weight loss goals and lifestyle. Noom takes into consideration a lot of factors, including your age, activity level, and eating habits.
Noom offers tons of awesome tools to help assist you in your fitness and weight loss journey. You'll get a convenient mobile app with tools like a food tracker, feedback and analysis on logged meals, daily challenges to keep you going, and nutrition tips. What's even more helpful is the virtual support group and one-on-one coaching that you get from a Noom health coach.
What's a day look like on Noom?
Noom gives you free rein over your diet, so long as it stays within the calorie limit. That being said, Noom does encourage you to fill up your plate with healthier alternatives, so you could choose something like this:
Breakfast: Egg-white omelet and cup of berries
Lunch: Pan-seared salmon with spinach and bok choy salad
Dinner: Chicken steak with rice and broccoli
Healthy snacks: Throughout the day, as long as they fit into your calorie limit—fruits, veggies, and whole grains are recommended

Noom Try Now
3. Nutrisystem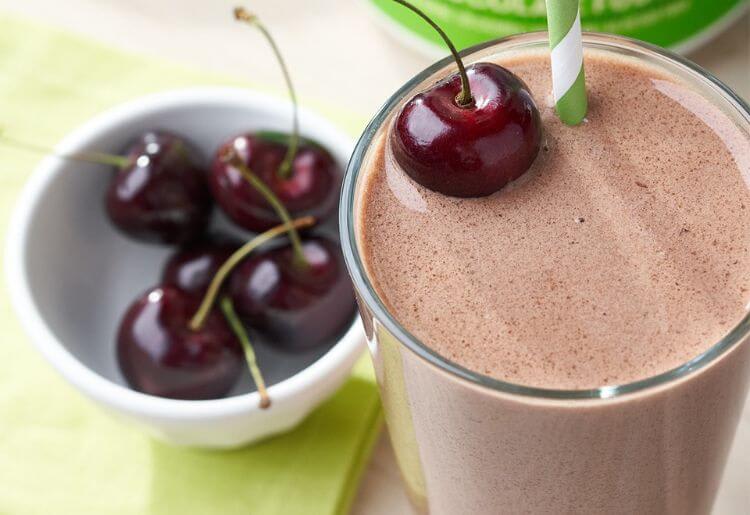 Pros
Offers women lots of variety

Eat small meals throughout the day

Removes all guesswork
Cons
Limited options for substitutions
The hardest part of dieting can be all of the meal prep and thinking it requires. Some of us just don't have the time to think about one more thing, we are already busy enough!
The Nutrisystem diet is a breath of fresh air for those dieters who just want someone else to do all the planning for them. Nutrisystem makes dieting easy by doing all of the brain work for you. You get meal plans, prepared food, and pre-portioned meals, so you don't have to measure, cook, plan, or do anything but get on with your life.
Also, with so many options you will never get bored. There is plenty of variety in terms of what you can eat on Nutrisystem. It offers more than 150 different menu options, so boredom will never settle in. Another key factor to ward off that choking feeling of diet craze is the fact that the Nutrisystem diet wants you to eat 6 meals a day. That's right, 6! You are encouraged to eat frequently for 2 reasons:
So that your metabolism is constantly working (good job!)
So that you never feel that grumbling in your tummy that makes you hate dieting and want to quit
What's a day look like on Nutrisystem?
With the Uniquely Yours meal plan, you can enjoy the following:
Breakfast: Buttermilk waffles
Mid-Morning snack: Dark chocolate and sea salt nut bar
Lunch: Grilled Chicken sandwich
Dinner: Ravioli Formaggio
Dessert: Lemon Zest Cake
Read the full Nutrisystem review

Nutrisystem Try Now
4. Optavia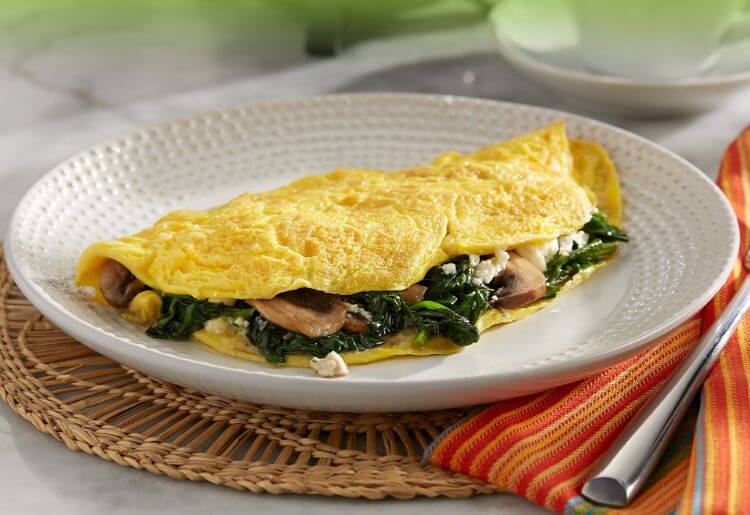 Pros
Plenty of meals and snacks keep you satisfied
Scientifically-researched weight loss programs
Lots of meal options
Cons
Optavia coaches may not have any professional background in nutrition
Optavia's diet plan is a great option if you're looking for convenience and ease of use in your weight loss journey. They offer a good variety of meals for mostly reasonable prices. Not only do their meals and snacks taste great, but they are also designed to help you lose weight. Optavia encourages you to eat 6 times a day, so you are never hungry.
The support system Optavia offers is a big advantage. You don't just have help from a coach to guide you through your diet, but you also have an entire community. Optavia offers a platform in which members can support each other and help one another achieve their goals, so you're never alone.
Optavia isn't about quick fixes - it provides you with actionable, reasonable, and life-changing solutions that can help you lose weight and keep it off for good. They promote healthy micro-habits through small steps that are less intimidating and more achievable than major lifestyle changes. These changes produce great results over time.
What's a day look like on Optavia?
Breakfast: Chocolate mint cookie crisp bar
Morning snack: Wild strawberry shake
Lunch: Grilled tilapia, cup of fresh spring mix, and broccoli
Afternoon snack: Decadent double chocolate brownie
Dinner: 6 oz spinach and chicken breast bake
After dinner snack: Roasted garlic creamy mashed potatoes or creamy tomato bisque

Optavia Try Now
5. Purple Carrot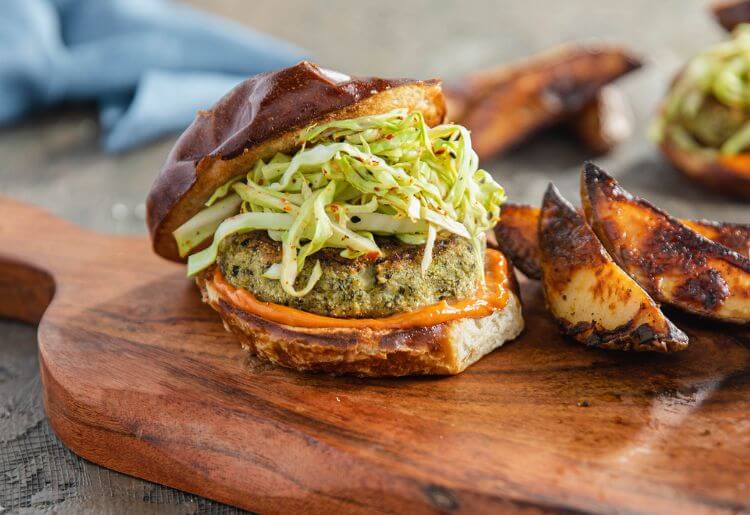 Pros
Entirely plant-based
Great variety of foods
Mostly recyclable packaging
Cons
Purple Carrot is a meal delivery service that focuses entirely on plant-based foods, delivered weekly to your door. Purple Carrot's meals are designed and made by professional vegan chefs. They aim to create meals that are good for you, and good for the environment. So not only are their meals delicious, but they're healthy and sustainable as well.
You can choose from prepared meals or meal kits that you have to prep and cook yourself. Whichever you choose, the meal will be both flavorful and satisfying. And since it's entirely plant-based, vegetarians and vegans can order anything they want without having to worry about animal products in their meals.
This meal delivery service can be a little pricey, but it's a great option for people looking to add more plant-based foods to their diet. Purple Carrot also offers online support, as you can chat with the Carrot Coaches during business hours and ask any questions.
What's a day look like on Purple Carrot?
Breakfast: Strawberry and cream cheese toast
Lunch: Grape leaf mezze bowl
Dinner: Gnocchi Al Pesto
Read the full Purple Carrot review
6. Diet-to-Go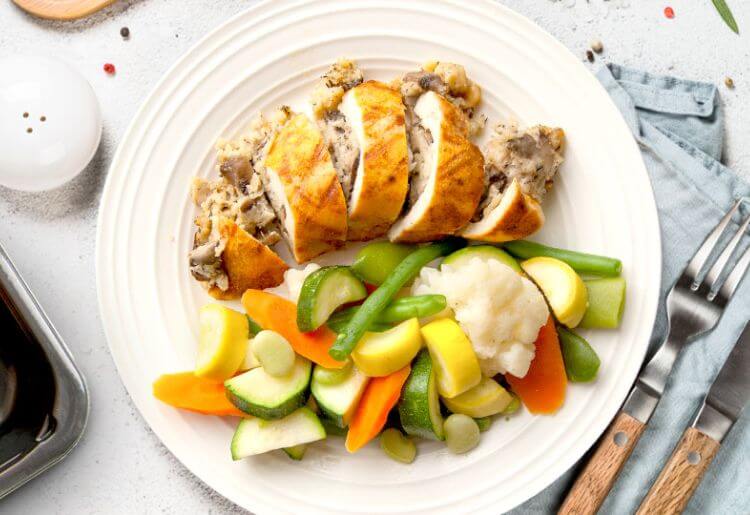 Pros
Supports many dietary restrictions like keto and diabetic
Advice and support can be accessed any time
Easy to substitute meals
Cons
No option to order individual meals
Diet-to-Go is a meal delivery solution for people on specialty diets who want to shed those pounds. It's a great option if you're interested in quality meals for weight loss that also taste good. Diet-to-Go's chefs prepare tasty and pre-portioned meals with local, organic ingredients whenever possible. And yet, their meals are very reasonably priced. Ingredients can also be substituted, so you can customize your meals to your preferences.
Aside from delicious food, Diet-to-Go also offers additional support. Their blog features many articles about fitness and nutrition, as well as recipes designed for healthy eating and weight loss. Diet-to-Go's team of nutritionists will work with you in order to customize a plan tailored for you. Their website offers a free analysis in which you enter data like your weight, height, and weight loss goal. The calculator will show you your BMI, as well as your recommended calorie intake.
What's a day look like on Diet-to-Go?
Breakfast: Egg and Cheese Breakfast Sandwich
Lunch: Basil Parmesan Chicken with Broccoli, Cauliflower, and Spinach
Dinner: Shrimp with Spanish Style Rice and Veggie Blend
Read the full Diet-to-Go review

Diet-To-Go Try Now
7. Bistro MD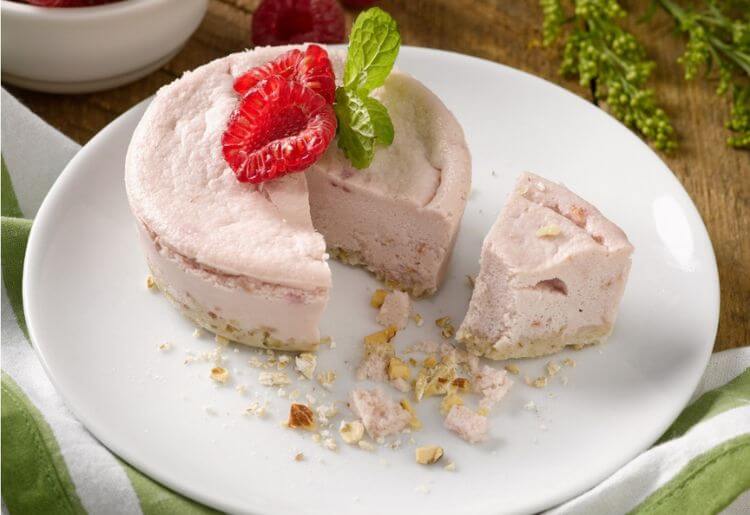 Pros
All inclusive diet plan for easy maintenance

Has a special plan for menopausal women

Delicious meals prepared by chefs
Cons
No full vegetarian or vegan options
BistroMD is another worthy option for women who want to lose weight. It packs everything you could need into a well-rounded diet plan, making it easier to stick with the diet and see results. BistroMD offers a personalized weight-loss program that is designed by professionals according to your needs. You'll get personalized support, diet analysis, and prepared meals. So, you do not have to do any work. BistroMD creates the diet plan, prepares the food, and delivers it all to your doorstep.
BistroMD meals are a blend of health and good taste. What this means is that both doctors and chefs are in the planning stages of these recipes. You get delicious foods that are also healthy for you. BistroMD has a lot of different diet plans, and it even has a special plan just for women going through menopause. So, it really caters to your specific needs.
What's a day look like on the BistroMD diet?
On the standard, full program, you'll get breakfast, lunch, and dinner for 7 straight days.
Breakfast: Cheese omelet with turkey sausage
Lunch: Beef chipotle chili with corn pudding
Dinner: Turkey breast with cranberry chutney and wild rice blend
Snacks: Depending on your plan you can enjoy snacks like chocolate gelato, cinnamon toast pretzels, and mini strawberry cheesecake

BistroMD Try Now
8. Weight Watchers (WW)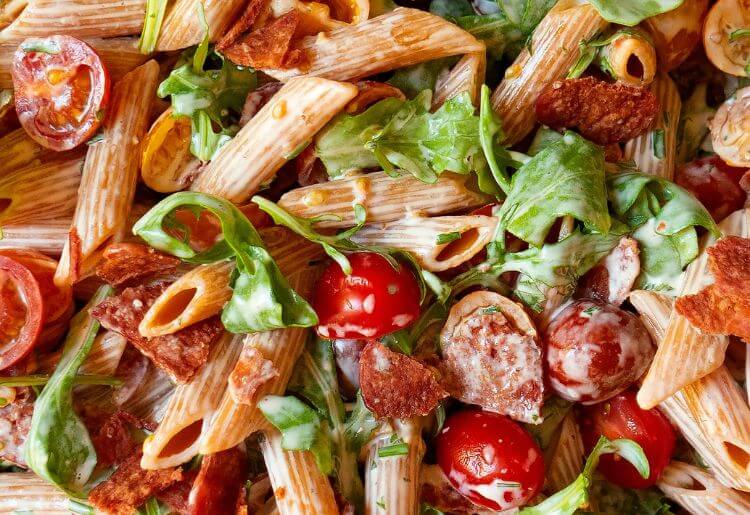 Pros
Works with any special diet or allergies
Choose your level of support
Eat anything you want within the point limit
Cons
Eating too many zero point foods can slow your weight loss
Weight Watchers (WW) has been helping people lose weight for decades, so it's safe to say their system works. Weight Watchers is based on SmartPoints. This system assigns each food a point value, according to its calories and other nutritional values, such as protein and saturated fat. Some points, such as fruits and vegetables, have zero points making them "free".
As a member, you'll be given a certain allowance of points daily or weekly that you'll have to follow. This is decided based on your height, weight, age, activity level, and other factors. The great thing about Weight Watchers is you can eat anything you want, as long as you have enough points for it, so you don't have to give up on your favorite foods.
You'll also get to earn FitPoints for extra weekly points. You can sync your own fitness watch with it if you like. These points aren't only granted for activities like running or working out, but for any activity, even cleaning.
Weight Watchers has three programs, depending on the level of support you'd like. There's the online plan, which only offers online support. The meetings plan invites you to go on weekly weigh-ins and meetings. The coaching plan is a more dedicated one, tailored specifically to you with a one-on-one coach.
What's a day look like on Weight Watchers?
Breakfast: Oatmeal with berries
Lunch: Turkey sandwich and carrots with hummus
Dinner: Slow cooker shredded chicken
Read the full Weight Watchers review

weight watchers Try Now
What Is the Ideal Diet Plan for Women?
When it comes to healthy eating, there isn't one diet that fits absolutely all women. We're all genetically unique, so what might work for one woman may not work for another. It's a matter of trial and error before you find the right diet for you. Even on a good diet plan, you may not be able to lose much weight due to other factors, like genetics, stress, and not getting enough exercise. But don't be discouraged - these programs mentioned above are here to help you lose weight despite the challenges women may face in doing so.
What Should a Woman Eat to Lose Weight?
There's no definitive answer to this question either, but there are things that can contribute to healthy eating from all good groups. These may include lean proteins, healthy fats (like olive oil and organic peanut butter), complex carbs (like sweet potatoes), plenty of vegetables (like bell peppers and cucumbers), and foods that are high in fiber and vitamins. A lot of these healthy foods can be found in diet plans like keto diet or the Mediterranean diet.
How to Choose a Weight Loss Meal Plan for Women
To choose a weight loss eating plan, you first need to consider your dietary restrictions. Are you allergic to some foods? Are you vegetarian or vegan and need a plant based diet? Do you need to manage your blood sugar? If so, choose your diet plan accordingly. After choosing the right kind of diet for you, choose the service that offers this program, while giving you as much support as possible. The more support and supervision you have, the more likely you are to succeed in your weight loss program.
It's also important to keep in mind you'll need to stick with healthier eating as a lifestyle once you hit your goal weight, so choose a diet plan that allows you to do that. Whether it's going fat free or a low carb diet, there are plenty of options out there. To make sure you keep the weight off, make sure the types of food and calorie intake in the meal plan you choose are something you can keep up with in the long run.
Ladies: You Can Lose Weight and Keep it Off for Good!
Any of these programs can help you lose weight if you follow them. But, the key to keeping it off is to keep healthy habits in place once you are done with the "diet". Addressing lifestyle and psychological reasons for weight gain is key. This is why you will see many of these diet programs focus on helping you with stress management, making better choices in your life, and emotional eating. When you focus on how your lifestyle influences your weight, this is when you will see the most success with any program.