While traditional phone lines have been the communication method of choice for many years, today, more and more hotels are switching over to VoIP (Voice over Internet Protocol systems) which uses the internet to make phone calls, as opposed to traditional phone lines.
Here are our picks for the top 10 VoIP systems for hotels, including plans that are most appropriate for the hospitality industry.
Our Best Hotel Phone Systems Providers in 2023:
Our Picks for The Best VoIP Hotel Phone Systems Providers - Reviews:
1. Vonage
Mobile and desktop apps with unlimited messaging and SMS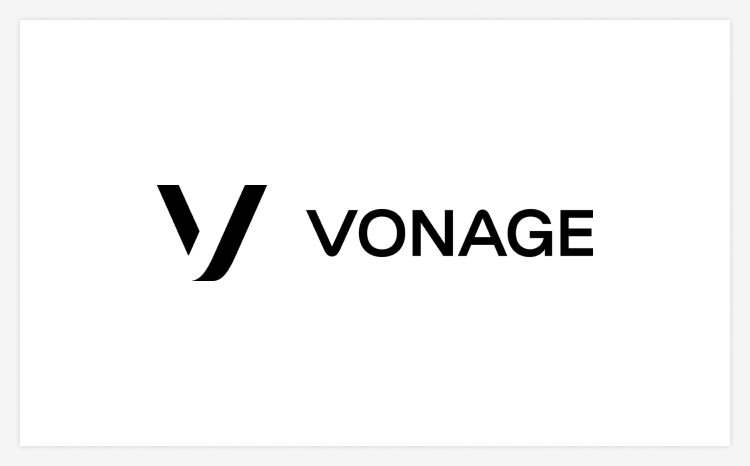 Best for: Hotels with an IT team
Price per kit: From $14.99 (Per 50 users)
Vonage Business offers a powerful cloud-based VoIP that comes with backup tools for business continuity, collaboration tools for employees, mobile capabilities, and more. Additionally, Vonage Business creates an enjoyable, convenient experience for hotel customers through features like call routing, virtual receptionist, real time notifications, two-way messaging, and more.
Why we chose Vonage: Vonage's cloud-based infrastructure allows hotels to easily scale their phone systems as per their requirements. Whether it's adding or removing phone lines, expanding to new locations, or accommodating seasonal fluctuations, Vonage provides the flexibility to adapt to changing needs.
Pros:
High quality service for voice, video, and data communications
International calling options
Extensive knowledge base
Cons:
Inconsistent customer support
No test version

Vonage Visit Site
2. RingCentral
Toll-free minutes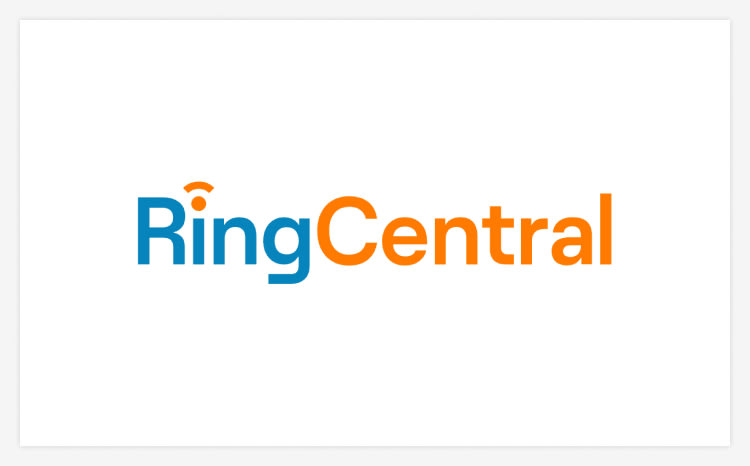 Best for: Hotel staff to communicate with each other
Price per kit: From $19.99
RingCentral offers 4 MVP (message, video, phone) plans, but its Premium or Enterprise are best-suited for hotels. These plans come with a long list of features, including basic and more sophisticated.
One thing to note is that RingCentral charges by user: The more users you have, the less expensive the price-per-user. But, the cost can still come out higher than some of its competitors.
Why we chose RingCentral: RingCentral's mobile apps allow hotel staff to stay connected and manage calls using their smartphones. This enables front desk personnel to handle calls and guest requests wherever they are, ensuring efficient customer service and quick responsiveness.
Pros:
Unlimited calling, unlimited conference calling, unlimited business SMS
24/7 support
Full call management
Cons:
Complicated video conferencing setup
Possible software bugs
Read the full RingCentral review
RingCentral MVP Visit Site
3. 8x8
Inbound and outbound contact centers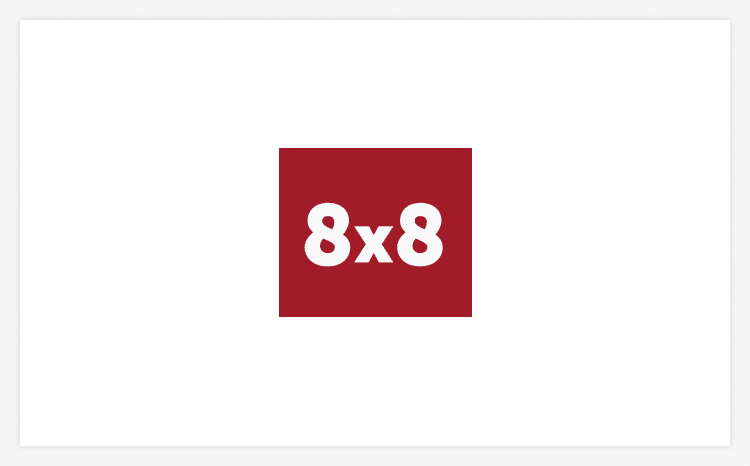 Best for: Growing hotel businesses
Price per kit: From $15/user
8x8 is a cloud-hosted virtual PBX service that's known for its high-quality video conferencing and instant messaging, making it a great option for hotel staff and customers who travel for business.
The company offers 3 enterprise solutions which are fully scalable, which means that whether you have 10 employees or 10,000, the system can work for you. Each enterprise solution comes with unlimited calling, but the number of countries included in the call zone differ with each solution. Hotels may want to opt for the most comprehensive plan, which can give both staff and customers the option to call as many countries as possible.
Why we chose 8x8: 8x8 easily integrates with popular CRM systems, enabling businesses to sync customer data, access call logs and recordings, and deliver personalized customer experiences using CRM insights.
Pros:
Prices start at $25/per month, per user
Seamless integration with 3rd-party apps
Comprehensive analytics
Cons:
Basic plan limited to a maximum of 10 users
Unlimited calling only in US and Canada

8x8 Visit Site
4. Grasshopper
International call forwarding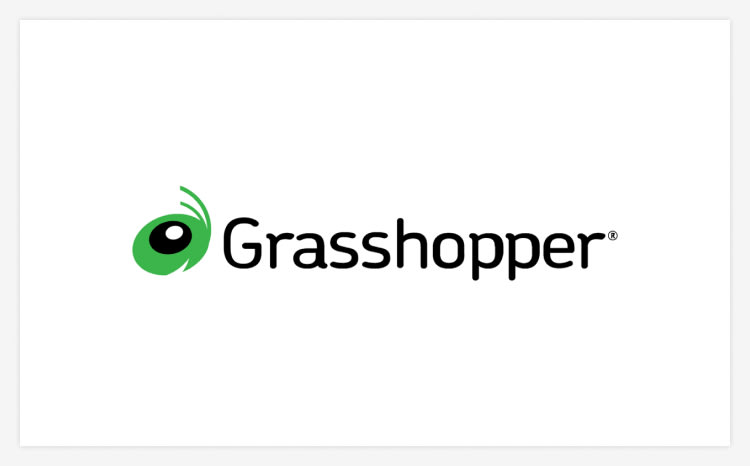 Best for: SMBs
Price per kit: From $29/mo
As opposed to the other top VoIPs, Grasshopper is an inbound calling system (as opposed to inbound/outbound), and it's designed to help small hotels/resorts appear more professional or more fully-staffed than they actually are. This means that your hotel staff can consist of 5 people, but Grasshopper gives callers the feeling that there's a huge staff.
Because Grasshopper is geared toward small businesses/hotels, its prices are fairly competitive. However, because it only offers inbound calling services, Grasshopper is not a good option for hotel owners who are looking for a VoIP system to be used in the rooms of visitors.
Why we chose Grasshopper: Grasshopper maintains a network of live US-based receptionists (Ruby Receptionists) who can handle calls and route them through your VoIP system. This service adds a personal touch to customer interactions and ensures that calls are professionally managed.
Pros:
24/7 support
Unlimited minutes, unlimited extensions
No new hardware necessary
Cons:
Requires a separate landline or mobile phone plan
5 phone number limit on Small Business Plan
Read the full Grasshopper review

Grasshopper Visit Site
5. GoToConnect (Jive)
Conference bridge that allows conference call hosting with up to 10 people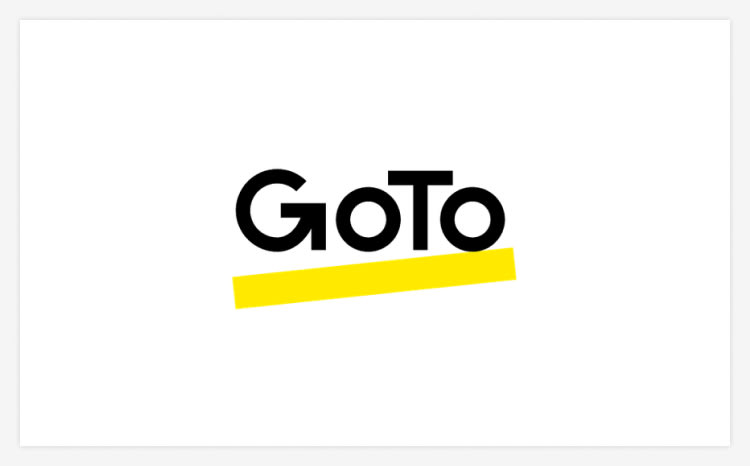 Best for: International calling
Price per kit: From $24/user/mo
GoToConnect offers different plans that are suitable for any sized hotel. Its enterprise-grade hosted communications is ideal for mid-market to enterprise hotels; the system operates on the cloud, has an an SLA of 99.999% uptime, and provides customers with redundancy, call failover, scalability, and high availability. GoToConnect also comes with 80+ features and gives business owners access to its API if they want to build their own custom integrations.
There are 3 tiers of GoToConnect plans, but if you operate a large hotel, you'll want to choose the Premium plan as it offers service for unlimited users.
Why we chose GoToConnect: GoToConnect VoIP system seamlessly integrates with popular business applications, including Microsoft 365, Salesforce, and Google Workspace, making it an ideal choice for hotels. By integrating with these applications, hotels can efficiently manage guest information, synchronize data across platforms, and enhance overall operational efficiency. Whether it's guest reservations, customer relationship management, or collaborative document sharing, GoToConnect ensures that hotels have a unified and integrated communication solution that optimizes their workflows and enhances productivity.
Pros:
Easy set-up and onboarding
Unlimited auto-attendants, voicemail boxes, local & long distance calling
Visual dial plan editor to set up your phone system
Cons:
Pricey plans
No hardware leases available
Read the full GoToConnect (Jive) review

GoTo Connect Visit Site
6. PhoneSuite
Choose an on-premises or cloud VoIP phone system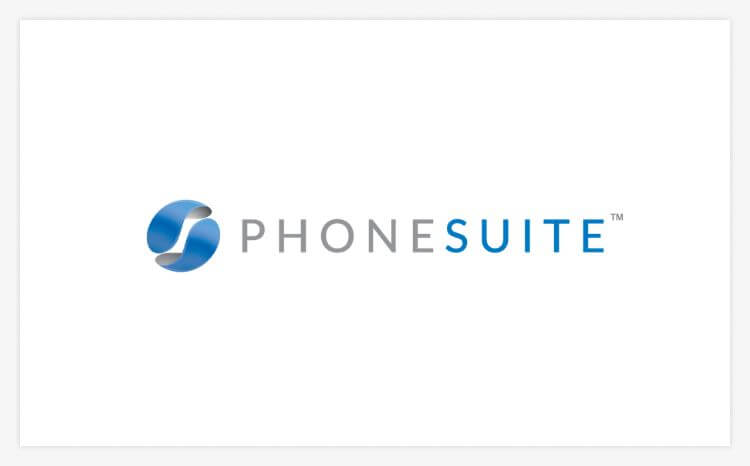 Best for: Large hotels
Price per kit: Pricing by quote
PhoneSuite is a Colorado-based VoIP provider that offers both on-premises and cloud hotel phone systems. The ability to manage your own VoIP private branch exchange (PBX) on your property can be a major advantage for hotels with a large number of rooms. With your own PBX, you can scale up or down as needed to meet guests' calling needs.
PhoneSuite's cloud-hosted phone systems are easy to set up at any hotel and don't require you to reconfigure your existing phone network. One thing to keep in mind is that with any PhoneSuite phone system, you'll need to purchase new VoIP phone hardware. This is something that hotels switching from an analog phone system will need to do anyway, but it can be costly for hotels that already have a set of VoIP phones.
Why we chose PhoneSuite: This VoIP provider offers some advanced hospitality-specific features, such as payment management system integration to make it easy to bill guests for their calls. PhoneSuite's software also makes it easy to set up speed dial for the front desk, room service, and concierge desk.
Pros:
Can host your own VoIP PBX on-premises

Integrate your payment management system

24/7 customer support
Cons:
Requires new phone hardware

Expensive setup and installation
7. NEC
Create a custom hotel VoIP phone system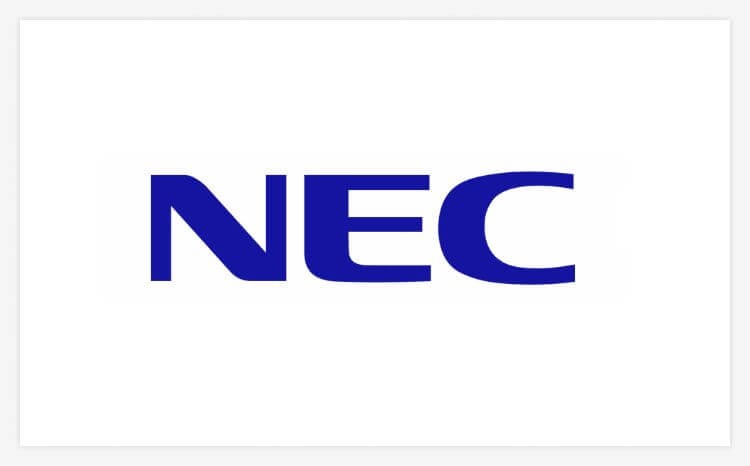 Best for: Hotels with an IT team
Price per kit: Pricing by quote
NEC is a leading global provider of VoIP phone hardware. For hotels seeking to establish a customized VoIP phone system, NEC is an excellent choice for both hardware and software solutions.
NEC offers a range of options tailored to the hotel industry. They provide VoIP desk phones, basic VoIP phones for guest rooms, and attendant consoles that enable efficient management of multiple incoming calls at the front desk. Additionally, NEC offers softphone technology, allowing smartphones or computers to function as VoIP phones.
Moreover, NEC provides enterprise-scale software specifically designed for hotels to configure and coordinate their VoIP services.
However, it's important to note that NEC does not directly offer VoIP services. To make external calls beyond the local internet network, setting up and managing a PBX server is necessary. This setup is particularly suitable for larger hotels that already have an in-house IT team.
In summary, NEC's expertise lies in delivering high-quality VoIP phone hardware and software solutions. Their offerings cater to the unique needs of hotels, providing options for desk phones, guest room phones, attendant consoles, and softphone technology. While NEC does not provide direct VoIP services, their solutions are well-suited for larger hotels with existing IT support.
Why we chose NEC: NEC offers cost-effective calling plans, including international calling options, which can significantly reduce long-distance charges and save on traditional phone line expenses.
Pros:
Assemble a custom VoIP system

Many VoIP phone hardware options

Enterprise-scale VoIP network software
Cons:
Must set up your own PBX

Very high upfront cost
8. Mitel
Flexible phone systems with hot desking
Best for: Seasonal hotels
Price per kit: Pricing by quote
Mitel offers everything hotels need to set up a flexible and robust phone system. The company has both cloud-hosted and on-premises phone plans and a wide range of VoIP-enabled phone hardware. On top of that, Mitel offers a unified communications suite that combines voice, messaging, and video.
Mitel phone systems also include all the standard business features that hotels need. You get an auto-attendant, flexible call routing, custom on hold music, seamless call screening, and more.
Mitel's VoIP pricing is by quote only. You can scale your plan up or down at any time, which is a plus for hotels with highly seasonal business.
Why we chose Mitel: One of the best features of Mitel VoIP phone systems for hotels is that they support hot desking. This enables an employee to use any phone as their own simply by entering their personal PIN code. This makes it easy for employees who are moving around the hotel throughout the day to communicate.
Pros:
Cloud-hosted and on-premises systems

Hot desking included

Scale your plan up or down anytime
Cons:
Must use Mitel phones

Video conferencing costs extra

Mitel Visit Site
9. OnSIP
Unlimited and pay-as-you-go phone plans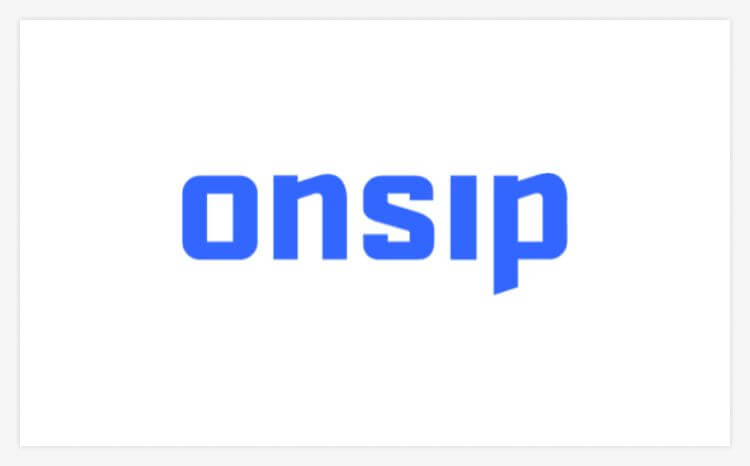 Best for: Small hotels
Price per kit: $18.95/user/month
OnSIP is an affordable hotel VoIP phone provider that offers both unlimited and pay-as-you-go plans. The unlimited plan is very attractive for hotels that have a lot of call volume because it includes a free desktop phone or headset for each of your employees. For smaller hotels with low call volumes, the pay-as-you-go plan offers all the features of an enterprise VoIP phone system at a fraction of the price.
Some of the noteworthy features of OnSIP include automatic call recording, ring groups, voicemail-to-email transcription, and conference calling for up to 15 participants. OnSIP's VoIP software also integrates with Zendesk and Hubspot, making it easy to keep track of the conversations your employees have had with guests.
OnSIP has apps for desktop, web, and mobile, making it easy for employees to make and receive calls no matter where they are. Managers also have access to a user-friendly admin portal that includes in-depth call analytics.
Why we chose OnSip: OnSip's advanced call routing capabilities ensure that calls are efficiently directed to the appropriate departments or extensions. This feature helps hotels manage incoming calls effectively, reducing wait times for guests and improving overall call handling efficiency.
Pros:
Unlimited plan includes desk phones

Zendesk and Hubspot integrations

Mobile app
Cons:
Video conferencing limited to five people

Expensive add-ons for pay-as-you-go plan

OnSip Visit Site
10. Dialpad
Unified voice, messaging, and video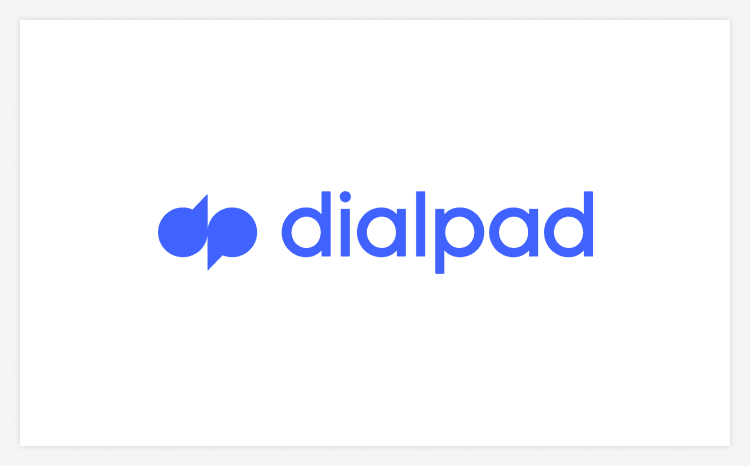 Best for: Hotel chains
Price per kit: From $15/user/month
Dialpad is a unified communications platform that includes voice, messaging and video. It's ideal for larger hotels that want to offer multiple ways for guests to get in touch and enable more collaboration between employees.
Dialpad is designed to enhance productivity within your hotel's existing workflows. The software integrates with Microsoft Office 365 and Google Workspace, as well as with CRM software like Salesforce, Zendesk, Hubspot, and Zoho CRM.
Dialpad is also well-suited for hotel chains, including those with an international presence. With its Pro plan, Dialpad supports up to 10 office locations and provides local numbers in over 70 countries. This global coverage ensures effective communication across multiple sites and regions.
The offered VoIP plans provide essential features such as auto-attendants, call recording, and video meetings accommodating up to 10 participants. To establish ring groups, an upgrade to the Pro plan is required.
Why we chose Dialpad: Dialpad's unified communications platform caters to larger hotels by offering a comprehensive set of voice, messaging, and video features. With essential features and a mobile app, Dialpad empowers employees to stay connected and provide efficient communication services.
Pros:
Includes unlimited SMS messaging

Offers local numbers in 70+ countries

Wide range of software integrations
Cons:
Ring groups require an upgrade

Video conferencing limited to 10 people

Dialpad Visit Site
Why Will Hotels Enjoy Using a VoIP Phone Solution?
The best VoIP phone systems offer a variety of features that hotels can use to manage customers and communicate internally.
First, a VoIP phone solution makes it easy to connect guests to the right person in your hotel. Many VoIP providers offer unlimited auto-attendants to help you route calls. If an employee is away from their desk or off-duty, calls can automatically be routed to other knowledgeable employees using call groups.
VoIP phone systems can also help hotels attract new customers. These systems let you set up custom, professional greetings that highlight the best features of your hotel when prospective guests call in. You can also set up local and toll-free numbers for all of your locations, which also makes your hotel appear more professional. For guests who are on the fence about where to stay, these small touches can make a big difference.
Another benefit to VoIP hotel phone systems is that they enable seamless communication between employees. Hotel employees can talk over the phone, send text messages, or even host video conferences to discuss important issues. VoIP systems work regardless of whether you have one hotel or need to facilitate communication across multiple locations.
What are the Common Features of VoIP Software for Hotels?
VoIP phone systems for hotels offer you a wide range of features. Here are some of the most common ones:
One of the key elements that differentiates VoIP phone systems from other types of phone systems is that they provide more than just voice communication. With VoIP, employees can also send text messages and host video chats.
Many VoIP services also support audio and video conferences. So, you can bring together all your employees over your VoIP phone system for a quick meeting or loop a manager into a conversation.
Greetings and Auto-attendants
You can also use a VoIP phone system to create a custom greeting and set up a virtual receptionist. This can make small hotels seem more professional, which is important to prospective guests. It also ensures that guests are promptly connected to the right person to answer their questions.
Nearly every VoIP hotel phone system supports call forwarding. So if an employee is away from their desk, incoming calls can be rerouted to another employee so that these won't go unanswered.
Another key feature of VoIP systems for hotels is call analytics. Hotel managers can see how much time employees are spending on the phone for incoming and outgoing calls. They can also keep track of where in the world calls are coming from, which can be helpful for tailoring communication with guests.
Many VoIP systems also integrate with CRM platforms. With a CRM integration, you can keep track of every phone conversation your hotel employees have with a guest and use that information to improve customer service. The next time that guest calls, your employees will know right away who the guest spoke with in the past and how any issues they had were resolved.
How Can VoIP Help Hotels Cut Costs?
VoIP phone systems can be significantly cheaper than private branch exchange (PBX) or landline phone systems.
A hotel PBX phone system requires expensive hardware and hefty installation fees. With VoIP, your hotel doesn't need any hardware other than VoIP-enabled phones. Employees can even hold calls over their computer as long as they have a connected microphone. Many VoIP providers don't charge any installation fees at all.
VoIP phone systems are also cheaper to operate than many traditional hotel phone systems. While pricing varies by VoIP provider, hotels will typically pay less per minute to make calls over VoIP than they will over a landline.
In addition, VoIP calls between multiple hotel locations are often included at no additional charge. If your hotel fields a lot of calls from international guests, you'll also find that international calling rates are steeply discounted at most VoIP providers.
How is a Hotel Phone System Different from Any Other Phone System?
Hotels have many of the same phone needs as other small and medium-sized businesses. For example, they need to field calls from customers while appearing as professional as possible. They also need to facilitate communication among employees so that the hotel can run smoothly from day to day,
However, there is an important way in which hotel phone systems are unique. Most hotels provide their guests with phones in their rooms, which means that customers as well as employees are using the phone system.
Guests need to be able to connect to the front desk with the push of a button, and front desk staff need to be able to know which guest and room are calling. Guests also need to have the option of placing calls outside the hotel. Hotel staff need to keep track of these minutes, especially if a hotel bills guests for their external phone use.
The phones in guests' rooms can do even more. In some hotels, room phones are used to set automatic wake-up calls, manage checkout, or request room service. If a hotel has a spa or concierge service, hotel room phones should enable guests to quickly connect to those services.
Why Aren't Traditional Phone Systems Sufficient to Meet The Needs of Hotels Anymore?
There are many reasons VoIP is superior, including:
It can cut costs: Unlike traditional phone systems, when you buy a VoIP you don't need to pay a large, up-front fee for installation and setup; moreover, VoIPs for business usually come with dozens of features that traditional phone companies charge extra for.
It's easily scalable, which means that as your business grows, your system grows along with it. Traditional phone systems need to be manually upgraded by customers or require a visit from a technician.
It can lead to increased employee productivity: VoIP allows employees to make calls from home or a mobile device, which means that they have the opportunity to work from home or while on the go. Working from home has been shown to increase productivity (under the right conditions), which means that employees can contribute more to the business.
It comes with many more features than traditional phone systems, like auto-attendant, call forwarding, SMS, video conferencing, toll-free numbers, vanity extensions, long-distance calling, analytics, and more. If phone systems do offer additional features, you probably have to pay extra for them, whereas VoIP systems include these features in the base package.
How Does VoIP Help Hotels Deliver Exceptional Service to Their Clients?
VoIP systems operate on 2 fronts: First, they allow employees to communicate with each other easily and take care of all the behind-the-scenes management. Second, they allow customers to contact hotel staff, ask questions, make reservations, and also make phone calls from their rooms.
The successful operation of these 2 fronts is essential to the advancement of any hotel. If employees can't communicate easily with each other, clients will suffer. The cleaners won't come, they'll run out of toilet paper, the kitchen won't be stocked with the right foods, etc. And if visitors can't communicate properly with hotel staff, the whole business will implode — because no one wants to visit a hotel in which they can't communicate with the staff.
Fortunately, VoIP systems help hotels deliver to their clients on both fronts. These systems offer free internal communication between employees, in one hotel or in different hotel branches; so they can make sure that everything is running properly behind the scenes. And when everything runs smoothly behind the scenes, customers will enjoy convenient and comfortable communication in public.
Costs of VoIP vs. Traditional Phone Systems
VoIP costs less than traditional phone systems, but the actual cost you pay will depend on the plan you choose and the number of users you have. Some plans charge a flat fee per user, while others charge a flat fee per group of users. If you have a lot of users, you're better off with a plan like Grasshopper or Jive; but if you have a small hotel with a minimal number of staff, per-user plans like Vonage, RingCentral, or 8x8 might suit you better.
Let's take a look at the basic pricing of the top 5 VoIP systems:
Vonage Business starts at $19.99/user, per month
RingCentral Premium starts at $34.99/user and Enterprise is $44.99/user
8x8 starts at $25/user, per month
Grasshopper's small business plans (which offer only inbound calling services) start at $89/month
Jive's Tier 5 plan (50-99 users) starts at $19.99/ month
Remember, these are only starting points; you'll need to speak with a sales rep from each company to get a more accurate quote of your total monthly cost.
When it comes to traditional phone systems, you need to pay extra for everything: long-distance, international, toll-free numbers, call forwarding, auto-receptionist, even setup and installation. In New York state, you're looking at over $550/month for 5 lines.
Moreover, traditional phone systems don't come with analytics like many VoIPs do, which means that you're essentially paying more money, and getting less service.
How to Choose the Right VoIP For Your Hotel
It's not easy choosing the right VoIP for your hotel. There are so many factors to take into account, and all of the technical lingo may make the task seem overwhelming. There are 3 main things to keep in mind when making your decision:
What are the needs of my hotel?
What's my budget?
Is the plan easily scalable?
Once you determine the answer to these 3 questions, you can then read reviews, request quotes from companies, and see which VoIP fits your parameters.
Scalability should be an important part of your decision, because even if you're just launching your hotel business now, you have no idea how much it may grow. And if you choose a system that doesn't scale easily, you may have to do new research all over again in a few years. On the other hand, if you choose a VoIP system that's easily scalable, you will have a product that can grow smoothly and at the same rate as your business.