A VCC sets up a virtual space in the cloud to facilitate your agents' communication with customers. It has clear benefits in both operational efficiency and customer experience. So, the question is not whether you need to set up a VCC but rather how to start a successful virtual call center while saving on overhead costs. Here are a few things you should keep in mind.
» Want a VoIP system for your business? Check out our top picks for the best VoIP providers and services.
1. Get Familiar With What Your VCC Should Be Able to Handle
In 2020, many VCCs saw a 20% increase in call volume, according to a report from Orange. However, more and more customers are demanding an omnichannel communication system to get in touch with companies. As a result, virtual call centers are turning to virtual contact centers that can manage messages, chats, and video chats from different platforms.
If you're planning on starting a successful VCC, make share you have the infrastructure and ability to manage an omnichannel system of communication effectively.
2. Take Advantage of AI and Automation
As mentioned earlier, a virtual call center is not just for calls anymore. It should be able to handle calls, emails, messages, chats, and video chats. Therefore, it's worth considering AI integration and automation to offload repeatable work from agents and reduce resolution time.
» Want to keep your customers happy? Watch out for these call waiting blunders.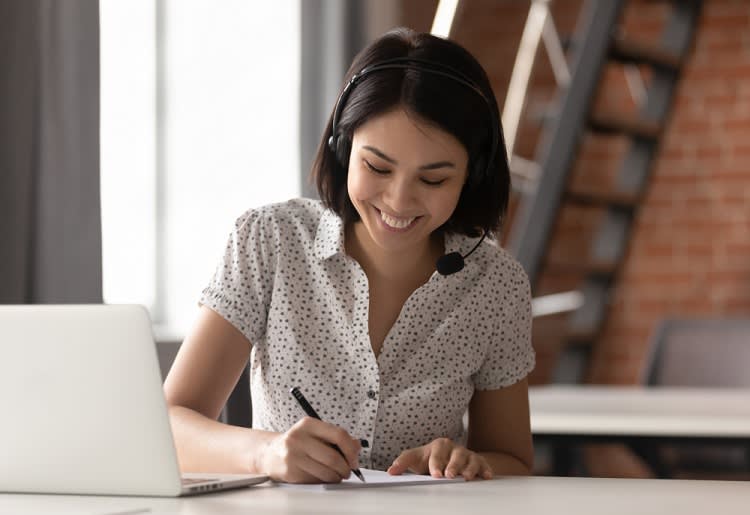 3. Get the Right Tech
Quality communication with your clients starts with the right tech. For a VCC, your tech needs are pretty simple:
Computers (with webcams if needed)
A reliable internet connection
Headphones with a good microphone
Software enabling smooth communications
Cloud storage
4. Choose the Best Software for Your VCC
Keeping operations running smoothly across different locations is no small feat. That's where efficient call center management software comes into play.
There are tons of software on the market, and it's up to you to decide what best suits your needs. You might find it's better to use cloud-based software as it usually comes with flexible features and pricing. Just make sure it's easy to configure and manage.
» Check out our favorite cloud-based phone systems.
5. Connect Your Agents to Your Headquarters
If your company has various locations, you'll need to make sure you connect all your agents to your headquarters and your headquarters to other locations. That way, communication and business opportunities flourish at every branch.
This architecture needs to be secured, so make sure the entire system is hack-proof to avoid fraud.
6. Know Your Software Needs
To start a successful VCC, the software you choose should offer the following:
Cloud-based calling
CRM integration
Call recording
Call monitoring and call whispering
Call masking
Call scripts
An IVR system to build automated phone menus
» Learn more about common VoIP protocols and standards.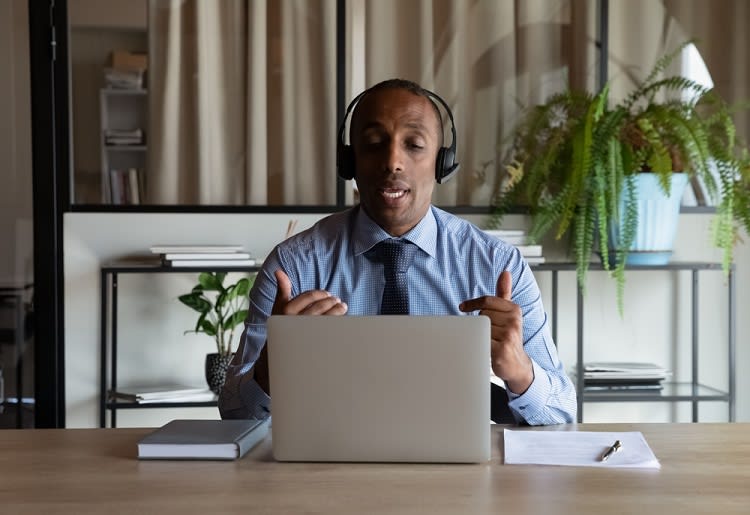 7. Monitor Your Team's Productivity
Virtual call center software includes text transcriptions and advanced voice analytics functions, allowing you to detect business opportunities and monitor service quality. You can also keep an eye on team statistics and individual performance metrics to see if activity translates into productivity. This way, if your team needs additional coaching, you'll know where to focus.
8. Make Sure Your Agents Have the Necessary Equipment
If your agents work from home, they need the right equipment to do their job. You'll need to provide them with a laptop, smartphone, and good-quality headset. So, consider these expenses.
» Need a mobile VoIP provider? Here are our top picks for the best mobile VoIP providers.
9. Hire Skilled Agents
Working in a virtual space enables you to hire from a wider talent pool, but working from home requires training and self-discipline. Your agents need to be skilled in verbal and written communication. They also need to be able to self-manage and be proactive.
Ultimately, before your VCC opens for business, you'll need to make sure they are well-trained. Omnichannel routing may reduce their stress by enabling them to distribute tickets based on the sentiment, resolution length, or complexity of a query. You can run regular team meetings at times that fit your employees' time zones and take advantage of other collaborative tools, such as Slack or Trello, for tracking projects.
10. Keep Your Software Updated
Software is constantly being updated, and you'll probably hear about new products and features that can better suit your business and help you achieve your goals. You don't have to worry if you have chosen scalable VCC software. Just keep your software updated to benefit from new features and eliminate system bugs.
» Try one of our favorite VoIP providers for call centers to get the best features and pricing.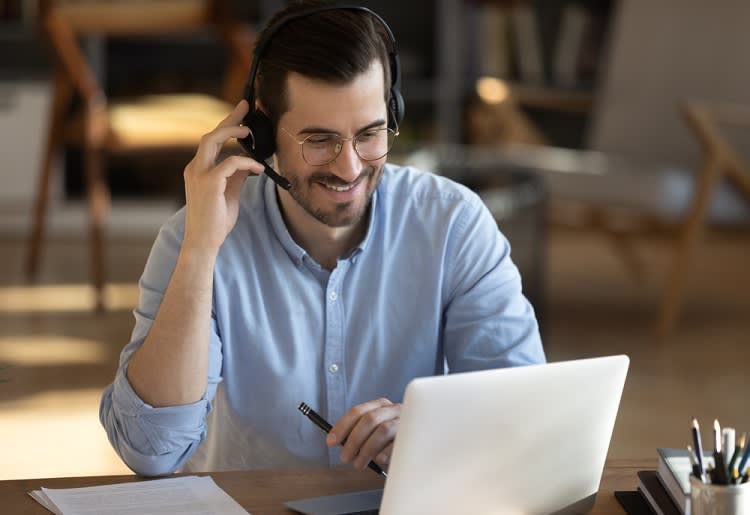 Bottom Line
VCCs are a cheaper and more efficient alternative to traditional on-premises servers and switchboards. You don't need any specialized hardware or expensive installations, and it allows your work-from-home agents and supervisors to be geographically dispersed to respond to customers globally.
» Need a trusted VoIP provider? Use Vonage or 8x8 to help guarantee the success of your VCC.