According to the National Coalition Against Domestic Violence (NCADV), just under half of all American women and men have been psychologically abused by a romantic partner. And from 2016 to 2018, intimate partner violence victimizations increased by 42%.
That's why stories like Lisa'a—not her real name and shared with permission—aren't uncommon. After college, Lisa met Tom—also not his real name—a charming man obsessed with his status who showered Lisa with affection at first.
Three months into dating, Tom became jealous, demanded to know all details of how Lisa spent her time, then convinced Lisa she wasn't pretty or smart enough to attract anyone else.
To distance herself from Tom, Lisa sought online therapy and learned the grey rock method.
» Find out expert couples counseling techniques to maintain a healthy relationship.
What Is the Grey Rock Method?
The grey rock technique is a way of responding to dramatic, narcissistic, manipulative, or abusive people that makes them likely to lose interest in their victims and leave them alone.
To grey rock is to make yourself as uninteresting and nonreactive as possible to the manipulative or abusive person. It involves minimizing:
Contact
Emotional expressiveness
Self-disclosure
Chronically manipulative and abusive people thrive off of controlling others and use others to fulfill their own desires. The more information they have about you—thoughts, feelings, vulnerabilities—the more material they have to manipulate you with. The more responsive you are to them, the more reward they experience.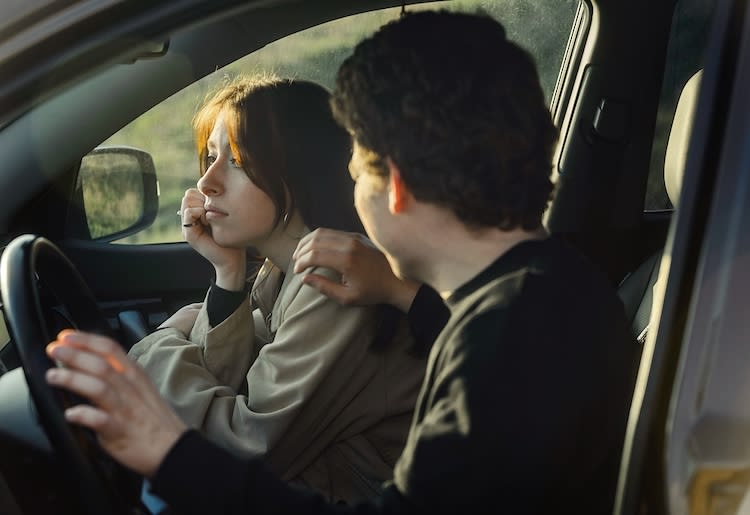 How to Use the Grey Rock Method Effectively
You can use the following tips to help achieve successful results with this method:
Set clear boundaries without extensive explanation, such as replying with shorter responses
Communicate in a neutral tone—don't come off as too excited, angry, or emotionally moved by the manipulator
Reduce eye contact and physical touch
Limit the amount of time you spend speaking, texting, or being in the same physical space as them
For Lisa, grey rocking Tom began with sharing less about her personal life and spending less time with him. When he insisted she'd never find anyone to date, Lisa kept her cool and didn't engage, which helped improve her well-being. She eventually blocked his number and cut off contact altogether.
» Not sure about therapy? See which mental health conditions cognitive behavioral therapy can help with.
Grey Rock Method: Benefits and Limitations
While scientific research is scarce on this therapeutic technique, below are some potential benefits and limitations.
Benefits
Research shows a direct correlation between jealousy induction as a manipulation technique to retain partners. By grey rocking, you can:
Because manipulators with psychological narcissism can be hypersensitive, self-important, and rageful, minimizing your reactions can limit their chances to inflict manipulation since they see it has no effect.
Limitations
My concern as a therapist is that the grey rock method may elicit more severe behavior from abusers.
Once they notice they cannot control or get a rise out of someone, they may escalate their behavior to achieve previous aims. So, ensure you have a safety plan when dealing with an abuser.
The method can be difficult to implement independently, especially if you need help setting boundaries or are naturally a people pleaser.
Here's where a therapist can be helpful, supporting your safety planning and helping you with managing difficult people while providing you with conflict resolution skills.
» Find out the 10 signs you're dating a narcissist and how to get out.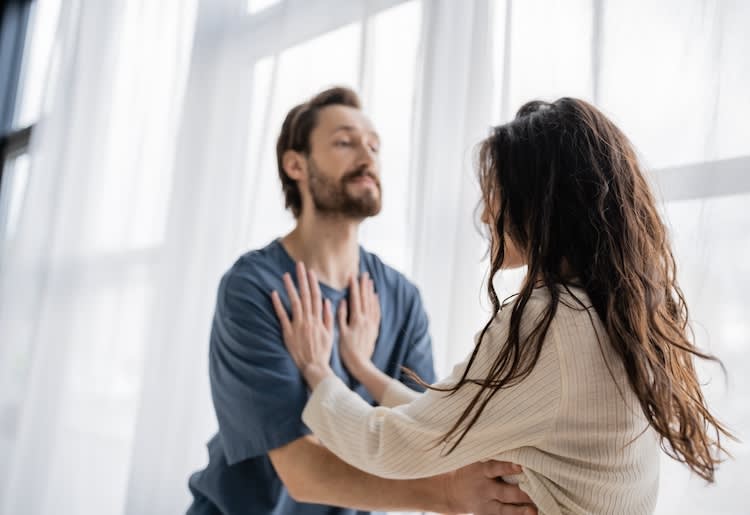 Alternatives to Using the Grey Rock Method
Different situations call for variations in the grey rock method or different strategies altogether. Some individuals may seek in-person or online therapy for couples before or after grey rocking.
You can try various ways of grey rocking in different scenarios to ally yourself with support, increase your safety, and create space to ensure your physical and emotional health.
A narcissistic family member you want to have a relationship with: Limit sharing personal struggles and only speaking with them at set times each week, month, or year.
A manipulative coworker: Politely acknowledge them in passing, respond with disinterest when they try to create drama and excuse yourself to get back to work.
If someone gets physically abusive: Remove yourself to a safe place and get proper protection. If you or someone you know is in danger, please contact the National Domestic Violence Hotline (800-799-7233).
Lisa always had a safety plan—friends to stay with, people to call in an emergency—in case Tom's behavior escalated. And she also knew to call domestic violence hotlines or 911. Luckily, she never had to, but not everyone escapes an unhealthy relationship so easily.
Lisa increased her coping and mental health with the following alternate techniques:
Assertiveness training and conflict resolution strategies are also useful when dealing with manipulative people.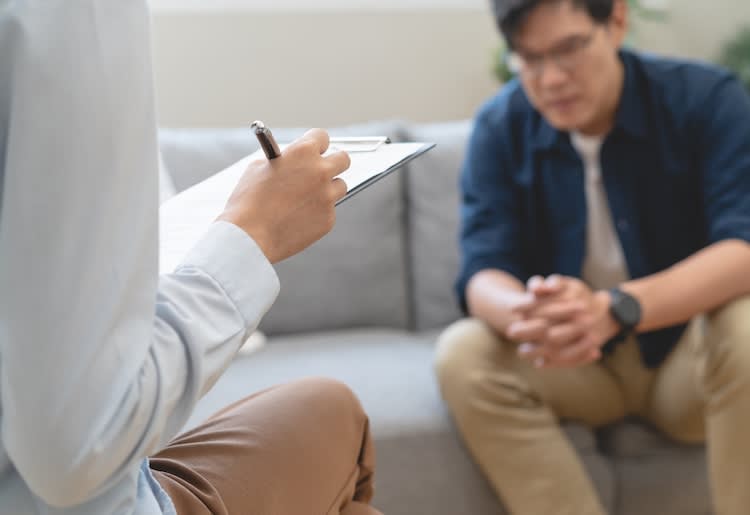 Should You Use the Grey Rock Method?
The grey rock method can help you deal with manipulative people, cope with toxic relationships, and detach from a narcissist. Seeing a therapist can help you learn additional communication strategies that promote conflict resolution and personal growth, plus improve your self-care.
You can also opt for a therapist versed in relationship challenges, like those found on ReGain. This can help you uncover and improve patterns in your own behavior that may foster greater distress and gain insight into the psychology of relationships in general.
Whatever you decide, know that you aren't alone.
» Want to try online therapy? Check out Thriveworks to help improve how you handle manipulative partners.