Rejection hurts—especially self-rejection. Without the help of accessible therapy, people who don't accept themselves find it difficult to regulate their emotions, thus suffering higher rates of psychological distress, depression, and anxiety. It is clear that as self-acceptance increases, so does subjective well-being, which is why many are turning to affirmative therapy.
» In need of inclusive therapy? Check out our top 10 picks for the best LGBTQ online therapy.
So What Exactly Is Affirmative Therapy?
Affirmative therapy seeks to improve LGBTQ+ members' self-acceptance to help them cope with daily struggles. They aim to create more agentic, meaningful lives without stigma, shame, and self-doubt.
Affirmative therapists help LGBTQ+ clients learn psychological skills that foster:
Emotional regulation
Self-care
Relationship-building
Healthy goal-setting
Here's a closer look at how affirmative therapy helps LGBTQ+ individuals accept themselves and cope with stigma and distress.
1. It Helps De-Stigmatize Their Sexual Orientation or Gender Identity
A core aspect of affirmative therapy is accepting the person as they are—not trying to change or pathologize their sexual orientation or gender identity.
Rather than wrongfully viewing them as the root of all problems, affirmative therapists acknowledge sexual orientation and gender identity as two critical aspects of what constitutes any person.
» Never been to see an online therapist before? Read about how to start a therapy session.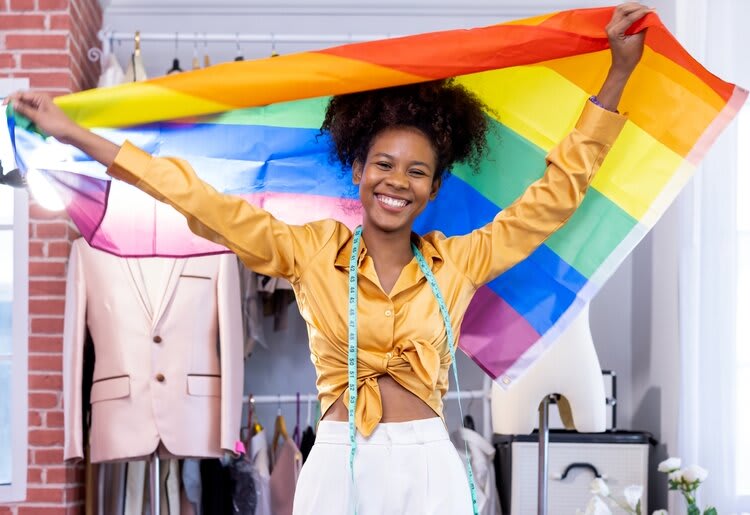 2. Affirmative Therapists Don't Judge Clients
Relating to LGBTQ+ clients in a loving and accepting way (regardless of their self-perceived flaws, insecurities, or challenging behaviors) helps them relax with being themselves.
This nonjudgmental approach also creates a model for clients for how they can relate to themselves—providing a roadmap to internalize the kind of self-acceptance that supports improved emotional well-being and coping.
3. Affirmative Therapy Validates Clients' Experiences
Affirmative therapists listen to the lived experiences of LGBTQ+ clients without denying or challenging them. Therapists validate them instead and express understanding and compassion for these struggles.
This approach can be powerful for LGBTQ+ members who were raised to believe their sexuality or gender wasn't valid, real, or shared by anyone they knew. Even more so for those who were frequently shot down, denied, or shamed away.
4. Affirmative Therapy Challenges Unhelpful Thoughts
Seeing how unhelpful certain thoughts are and substituting them with more accepting ones helps reduce shame and self-punitive behavior.
Affirmative therapists help LGBTQ+ members challenge stigmatizing beliefs (e.g., that being LGBTQ+ makes one "unworthy" of love) and consider more accepting ones (e.g., that sexual orientation and gender identity have nothing to do with one's worthiness of love).
» Looking to find love? Here are our best LGBTQ+ dating sites and apps.
5. Affirmative Therapy Provides Context and Information
Affirmative therapists help clients understand the negative impacts of living in cultures that reject LGBTQ+ identities. They also help clients identify their internalized phobias while learning from positive LGBTQ+ role models in contemporary culture and history.
Some affirmative therapists may also provide information to clients about safer sexual practices.
» Read more about these inspiring stories of celebrities and singers with mental health issues.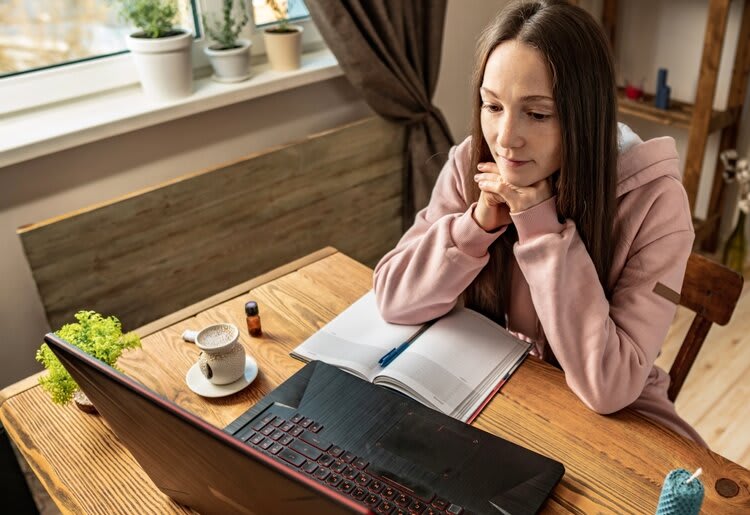 6. Affirmative Therapy Enhances Coping Strategies
The better you cope with challenges and accept what you cannot change, the more resilience you build, which further helps to build confidence. Affirmative therapists help clients identify and learn these coping skills to manage stress, anxiety, and other triggers.
Coping can include self-care (like setting better boundaries or improving sleep, eating, and exercise habits) and emotional regulation techniques (like distractions, splashing cold water on your face, or deep breathing).
7. Affirmative Therapy Supports Client Agency
Affirmative therapists help LGBTQ+ members clarify their wants and aspirations, which past discrimination may have prevented them from doing. This empowers them to achieve the goals of their choosing.
» Not sure what type of therapy will work best for you? Learn more about the different schools of therapy.
8. Affirmative Therapy Helps Build Communities
Affirmative therapists can also help LGBTQ+ clients find others with similar interests and identity categories by connecting them with support groups, local community centers, and online forums. They can even help by brainstorming creative and healthy ways to make friends who accept LGBTQ+ members for who they are.
9. Affirmative Therapy Heals Trauma
LGBTQ+ individuals are at a higher risk of bullying, victimization, abuse, and violence, and affirmative therapists are sensitive to this.
They help them work through this by identifying triggers, processing disturbing memories, and creating safe spaces in which clients needn't fear being re-traumatized. This helps clients learn they can (and deserve) to be treated better, especially by recognizing signs of low self-esteem.
» Having frequent panic attacks? You may have one of the symptoms of an anxiety disorder.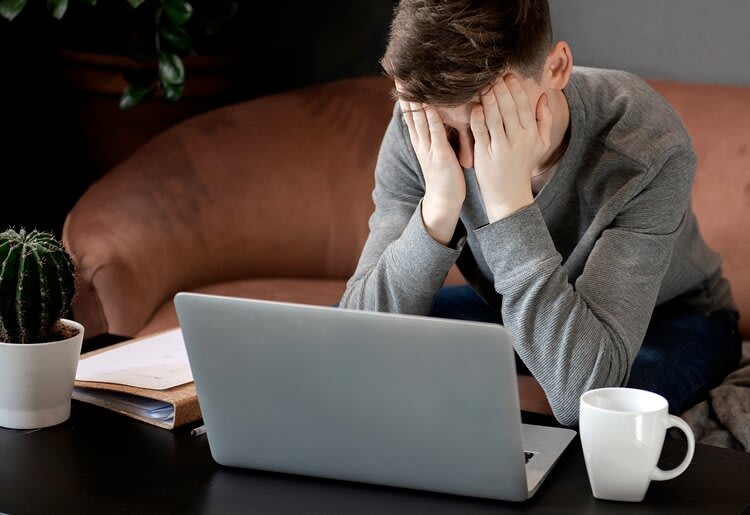 10. Affirmative Therapy Acknowledges Other Issues
Affirmative therapists understand that clients have concerns other than their sexual orientations or gender identities, like self-harm, substance abuse, risky behaviors, or run-of-the-mill work, school, and family stressors.
A trained affirmative therapist holds space for these issues and helps clients address them without insisting they stem from a client's LGBTQ+ status.
What Self-Acceptance Actually Means
Self-acceptance doesn't mean considering all of your actions, traits, inclinations, and thoughts to be wonderful and perfect. Rather, it means honestly acknowledging your weaknesses, strengths, mistakes, and successes. Self-acceptance is also not the same as self-esteem, which is an evaluation of one's perceived worth. But many who struggle with self-acceptance also struggle with low self-esteem.
So, if you're of the LGBTQ+ community and struggle with these issues, reaching out to an affirmative therapist through sites like Pride Counseling and BetterHelp can be the first step towards getting the quality care that you need.
» Considering therapy? Learn more about online therapy that takes insurance.