For this reason, we've put together a list of 10 key online help resources for depression. While these websites provide clear, accurate, scientific information on depression, bear in mind that the most effective way to combat depression is to seek help from a licensed therapist.
If you or someone you know is suffering from depression, use these resources to gain a better understanding of it, but seek professional help as well.
1. National Organizations
National organizations like the following offer comprehensive, evidence-based information on depression. Operating at a national level and often supported by local branches, they provide important general information on depression, other mental health disorders, and the various types of therapy and treatment methods available today.
National Alliance on Mental Illness (NAMI) - NAMI offers a variety of educational resources for individuals and families affected by depression, anxiety, and other mental illnesses. It comprises 600 local affiliates and 49 state organizations that work locally to raise awareness and provide support and education.
Anxiety and Depression Association of America (ADAA) - The ADAA has been offering information on the prevention, treatment, and cure of anxiety and depression since 1979. It provides resources for individuals and practitioners, including stories from the community and an events calendar.
National Institute of Mental Health (NIMH) - NIMH is the "lead federal agency for research on mental disorders" and part of the National Institutes of Health (NIH). One of its principal functions is to organize, fund, and promote clinical research, but it also offers many important online resources, including brochures and fact sheets.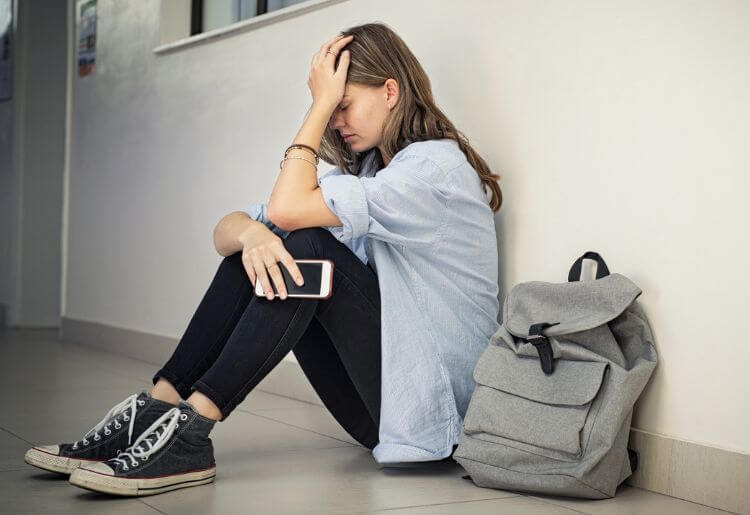 2. Online Tests for Depression
Online testing for depression isn't a substitute for a diagnosis from a therapist, but it can help you evaluate your situation and better understand how therapy might be beneficial for you.
Take online tests with a grain of salt, though. If you feel you might be depressed and an online test says you're not, you should still seek help. Online therapy platforms like Betterhelp can pair you with psychologists for an official test and diagnosis.
Psychology Today - Psychology Today is a highly reputable digital psychology publication, with lots of free information on depression and other mental health disorders, news stories about psychology, and more. You'll receive a basic evaluation for free and can pay $4.95 for an in-depth analysis.
Mental Health America - Founded in 1909, MHA offers free, anonymous, scientifically validated online screening tools for depression and other mental health disorders. With 15,000 tests taken daily, it's one of the most popular online screening sites.
Depression and Bipolar Support Alliance - DBSA operates more than 600 support groups and 200 chapters, offering in-person and online support to millions of individuals living with depression, bipolar disorder, and other disorders. It offers screening tests for depression, mania, and anxiety, including parent versions of child/adolescent tests.
3. Online Self-Help Tools and Websites
Online self-help tools can be greatly beneficial for individuals suffering from depression, notably when used in conjunction with therapy. Cognitive behavioral therapy (CBT) lends itself particularly well to this kind of approach, and the three websites below offer good CBT workbooks for managing the symptoms and causes of depression.
Cognitive Behavioral Therapy Los Angeles - Written by doctors Albert Bonfil (PsyD) and Suraji Wagage (Ph.D., JD), this online CBT course in eight parts explains the cognitive behavioral model of emotions and how to use CBT to manage depression. It includes detailed explanations and instructions, and a variety of worksheets are available for download in PDF format.
Think CBT - A valuable resource for therapists and patients alike, ThinkCBT offers 40+ exercises, available for individual download or as part of a 90-page workbook that places the exercises in a theoretical and practical therapeutic context that's easy to understand.
Psychology Tools - Founded in 2008, Psychology Tools is one of the most trusted resources for therapists, social workers, and clinicians. It offers a wide variety of tools and guides in both audio and written formats, covering everything from addiction and anger to depression, eating disorders, and OCD. Resources from Psychology Tools are best used under the guidance of a therapist.
4. Resources for Friends and Family
Depression doesn't just affect the individual—it affects their social circle as well, including friends and family.
Supporting and helping friends with depression can be difficult and confusing. The following organizations offer support and resources for those closest to individuals with depression.
NAMI - Family Members and Caregivers - The National Alliance on Mental Illness offers resources on supporting family members, taking care of oneself, preventing crises (including suicide), what to do if your loved one has been arrested, and more.
Families for Depression Awareness - In its own words, FDA "helps families recognize and cope with depression and bipolar disorder to get people well and prevent suicides." It offers detailed guidance on helping individuals (adults, teens, friends, etc.), information on various mood disorders including depression, and training programs for schools and businesses.
Depression and Bipolar Support Alliance: Family Resources - We mentioned it above as a resource for individuals with depression, but the DBSA also includes a variety of resources for friends and family members of individuals with depression. Additionally, it offers an extensive list of other sites geared toward the same mission.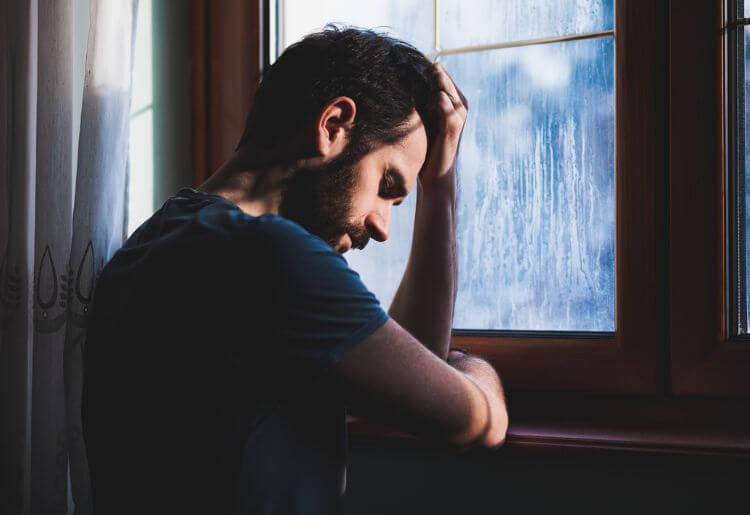 5. Resources for Native Americans and Indigenous Peoples
As a minority group whose cultural heritage and ways of life were ravaged by colonialism, Native Americans and indigenous peoples suffer disproportionately from mental health disorders, including depression. In fact, it is estimated that 70% of the Native American population will suffer from some mental health disorder at some point in their life.
Socioeconomic and cultural barriers also make it particularly difficult for Native Americans to access treatment, making these resources especially important.
Behavioral Health, Indian Health Service - The Indian Health Services, a federal health program for American Indians and Alaska Natives, encompasses 14 divisions that provide support, information, training, and therapeutic services across a variety of mental health issues and demographics, including children and youth, alcohol and substance abuse, and depression and suicide.
Center for Native American Youth - The CNAY offers a wide variety of services and resources for Native American youth and those who wish to support them. Its Resource Exchange page can be filtered by state and topic, including sections on mental health and suicide prevention, gender and sexuality, two-spirit and native LGBTQIA+, and general health and wellness.
6. Resources for Black and African Americans
Like other underprivileged minorities in the United States, Black and African Americans suffer from disproportionately higher rates of mental health disorders, including depression. The following resources offer information and services to support Black and African American children, youth, and adults suffering from depression and other mental health issues.
Black Emotional and Mental Health Collective - BEAM's mission is "to remove the barriers that Black people experience getting access to or staying connected with emotional health care and healing through education, training, advocacy, and the creative arts." In addition to wellness tools and a Black wellness directory, it publishes important annual reports on Black and African American mental health.
Anxiety and Depression Association of America: African Americans - This section of the ADAA offers resources on understanding mental health stigmas, depression and anxiety, how to choose a therapist, and finding community support, as well as an array of mental health resources.
Therapy for Black Girls Podcast - This podcast explores mental health and personal development for Black women and girls. Run by Dr. Joy Harden Bradford, a licensed psychologist, it ties together pop culture and psychology to make mental health topics more relevant and accessible.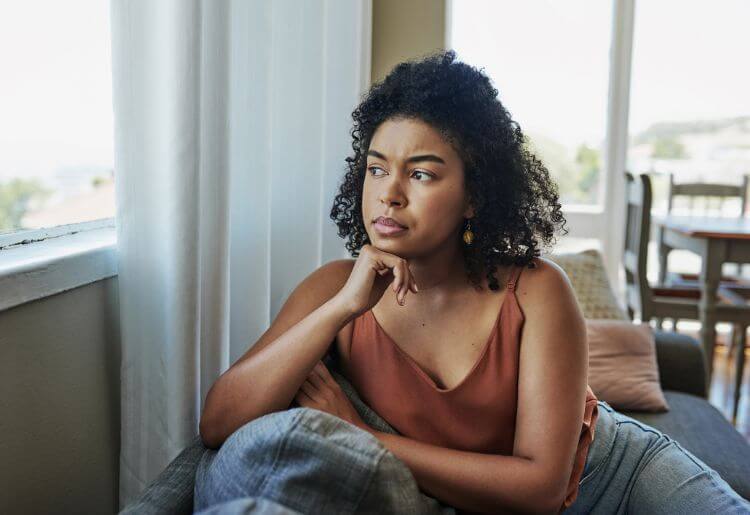 7. Resources for LGBTQIA+
Levels of depression are significantly higher in the LGBTQIA+ community compared to the national average. Suicide rates for LGBTQIA+ youth reached 23% in 2019, compared to 6% for heterosexual youth. In addition to the resources below, there are also a number of LGBTQIA+ online therapy platforms that offer counseling specifically for this community.
The Trevor Project - The world's "largest suicide prevention and crisis intervention organization for LGBTQ young people," The Trevor Project features articles and information on sexual orientation, mental health, gender identity, community, talking about suicide, diversity of LGBTQ young people, and more. There's a resource center plus 24/7 always-on chat, call, and text for LGBTQ youth in need.
It Gets Better Project - The It Gets Better Project started in 2010, following a wildly successful social media campaign of more than 70,000 individuals sharing stories, hope, and encouragement to LGBTQ youth. Today, it's a global non-profit that provides educational resources and services to LGBTQ community members.
Human Rights Campaign - The HRC offers resources and tools for equality and inclusion. Its mission is to ensure all LGBTQ+ individuals, and especially the multiply marginalized like trans and HIV+ individuals and persons of color, are treated "as full and equal citizens" around the world. It also has a section on affordable care for LGBTQ+.
8. Resources for Religious and Spiritual Individuals
Many individuals prefer to manage depression and mental illness within a spiritual or religious context, often by speaking with a priest, rabbi, imam, or another spiritual leader. Some online therapy platforms specialize in marrying evidence-based therapy with spirituality, such as Faithful Counseling for Christians. There are also various resources available that deal with depression and mental health from a spiritual perspective.
Mental Health Grace Alliance (Christian) - The Grace Alliance offers "practical and grace-filled resources" for individuals with depression, anxiety, and other mental health challenges, as well as their spouses and families. It approaches mental health issues from both an evidence-based and Biblical perspective, with a focus on a holistic understanding of mental health.
The Jewish Board - Based in New York City, the Jewish Board offers a wide range of resources and services for Jews, including several that relate directly to depression and mental health. For example, you'll find information on emotional crises; family services and violence; living with mental illness; and sadness, worry, and loss.
Institute for Muslim Mental Health - Founded in 2006, the IMMH actively supports the mental health of Islam followers by funding original research, offering resources and information, training community leaders and professionals, and connecting Muslims to mental health services across America.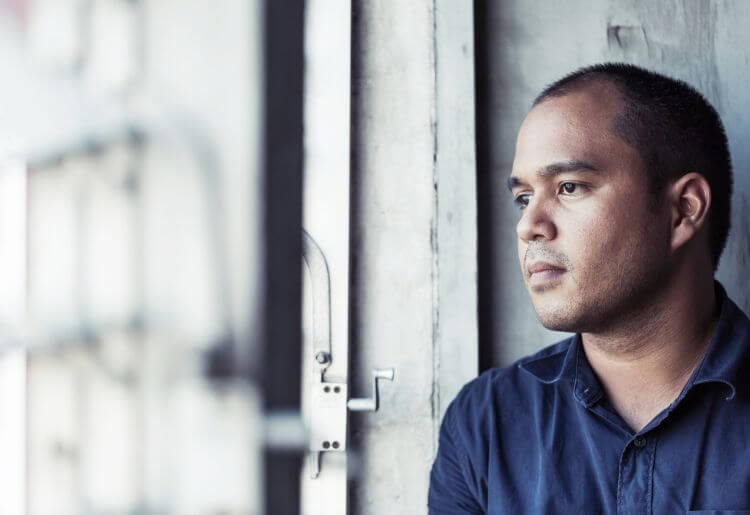 9. Resources for Asian-Americans and Pacific Islanders
Asian-Americans and Pacific Islanders make up approximately 7.3% of the US population and comprise approximately 50 different ethnic groups speaking more than 100 different languages.
However, multiple barriers to mental health access mean AAPI communities have the lowest rates of help-seeking of any ethnic group in the US. These include cultural, linguistic, and financial barriers. The resources below provide important information for AAPI individuals living with depression.
Asian American Psychological Association - Founded in 1972, the AAPA is "vitally interested in Asian American psychology and mental health issues." It offers training for professionals as well as resources for individuals, including a newsletter, fact sheets, annual reports, and more.
Asian Mental Health Collective - The AMHC works to "normalize and de-stigmatize mental health within the Asian community." It organizes local and national community events, shares stories from community members, and has an enormous directory of organizations and websites dedicated to Asian mental health.
National Asian American Pacific Islander Mental Health Association - NAAPIMHA offers various resources on depression and mental health for Asian-American and Pacific Islanders, including a list of service providers, as well as information on culture, mental wellness, mental health advocacy, and more.
10. Resources for Hispanic and Latinx Individuals
As with the Asian-American and Pacific Islander community, the Hispanic and Latinx community comprises a large number of cultural heritages. Many of these cultures also carry important stigmas around mental health, which have a large impact on access and help-seeking. Of the 18.3% of Americans who identify as Hispanic or Latinx, 16% or roughly 10 million individuals struggle with mental health issues.
National Alliance for Hispanic Health - The NAHH was founded in 1973 in LA and now provides information and services to more than 15 million Hispanics every year. A large "Info for You" section includes resources on depression, recovery after a disaster, and more.
Latinx Therapy Podcast - This podcast features episodes on self-help techniques, supporting others, and general mental health for Latina, Latino, and Latinx individuals.
Conclusion
Depression is one of the most common mental health disorders in the world. As a result, there are many, many resources available online for depression, for all different communities and groups. However, there is no substitute for professional therapy from a licensed psychologist. If you or someone you know suffers from depression, contacting a therapist is the most important first step you can take.