According to a study published in Life Course Outcomes, "more than half of young adults on the autism spectrum are not successfully transitioning to adulthood in the first two years after high school."
Thankfully, various common types of therapy are available for children with autism spectrum disorder (ASD). These therapies (which are tailored to their specific developmental needs) can equip them with essential tools for enhanced functioning in adulthood.
In this post, we'll look at 10 autism therapies that can help children with ASD function more easily as adults.
» Need to know more? Check out our top picks for the best online therapy services.
1. Applied Behavior Analysis (ABA) Therapy
Applied Behavior Analysis (ABA) is a widely recognized and science-based therapy for autism. It involves breaking down complex tasks into small, manageable steps and using positive reinforcement to teach new skills.
ABA therapy can help children with autism improve communication, social interaction, and daily living skills.
2. Speech and Language Therapy
Research shows that 25 to 30% of children with autism are minimally verbal or can't use language functionally. So, speech therapists can work one-on-one with individuals on the autism spectrum to:
Teach them how to use words and sentences
Help them understand and respond to others
Explain non-verbal cues and their meanings
This can help in adulthood, for example, during job interviews.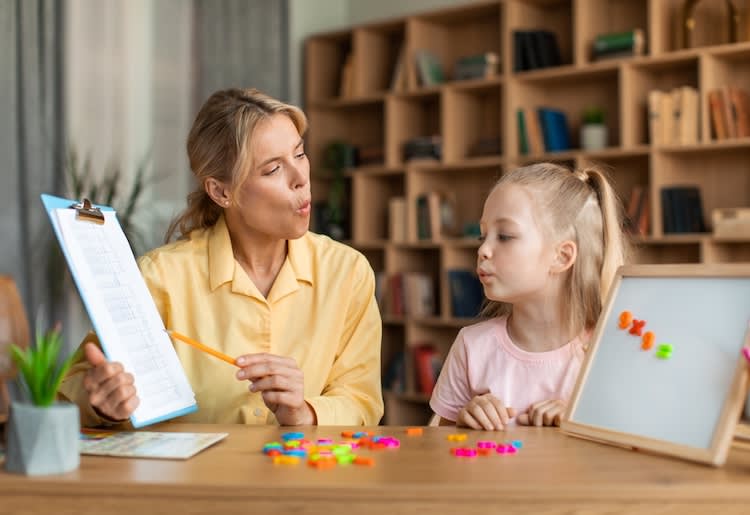 3. Occupational Therapy
Occupational therapy promotes a sense of independence and teaches individuals how to complete daily activities. It aims to help children with autism improve:
Fine motor skills, such as writing and cutting with scissors
Self-care skills, like dressing, grooming, and eating
Sessions are typically in natural settings where the child usually spends their time. So, starting occupational therapy at a young age is highly encouraged.
4. Play Therapy
Play therapy is typically done by a Registered Play Therapist (RPT) who has special skills and certifications. It can help children with ASD express themselves and acquire problem-solving skills through the use of toys or activities, which can often be more comfortable.
Particularly, this therapy can benefit children who have difficulty communicating verbally.
5. Social Skills Training
Social skills training can help children, teens, and young adults with autism:
Learn how to interact with others
Make friends
Understand social cues
Improve emotional understanding for appropriate responses to emotions in themselves and others
Methods include face-to-face interventions and even computer-based programs.
» Here are the best online therapy services for teens.
6. Sensory Integration Therapy
This therapy helps children with autism who have difficulty processing and responding to sensory information, such as sound, touch, and movement.
Sensory integration therapy can improve the ability to focus, reduce repetitive behavior, and modulate sensory stimuli better.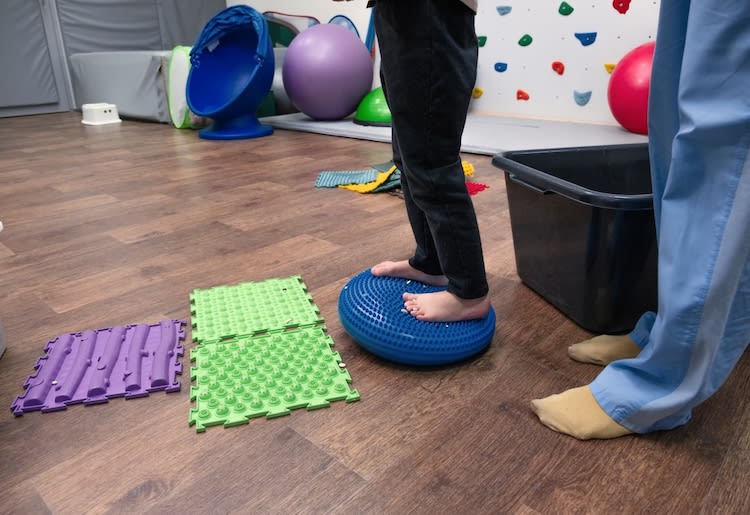 7. Parent Training
This type of training allows parents to understand their child's needs and learn techniques to effectively communicate and interact with their child.
A study on this technique highlights that parents can benefit in multiple ways too, such as handling their stress and psychological problems better and improving the family environment.
8. Art Therapy
Art therapy can promote relaxation, reduce stress and anxiety, and provide a sense of accomplishment. It provides a means of expression that allows individuals to communicate emotions and thoughts they may not be able to verbalize.
Art therapy can also facilitate the child's social learning through understanding the world around them with new perspectives.
9. Animal-Assisted Therapy
Through repeated sessions, an animal accompanies a licensed therapist to promote the quality of a collaborative relationship between the child and therapist.
The unconditional love and non-judgment of animals can be incredibly effective in helping individuals with autism learn to build trust and form positive relationships.
10. Music Therapy
Music therapy can be used in numerous ways, such as:
Teaching new social skills, like turn-taking and following directions
Improving fine and gross motor skills
Bettering cognitive functioning
Additionally, in a Frontiers in Psychiatry study, educational music therapy is shown as having a significant impact on improving verbal skills and learning new words based on imitation.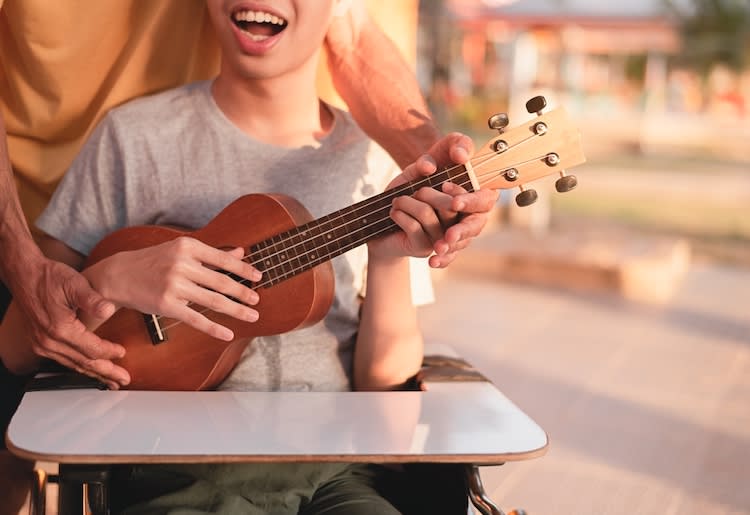 Exploring Therapy Options for Children With Autism
Every child with autism is unique and may respond differently to these therapies. So, with the help of professionals and therapy services like Online-Therapy.com, your child can benefit from an individualized treatment plan. This can improve independence and socialization for easier functioning in adulthood.
» Find out how to get the most out of online therapy.