If you're a parent to a child with ASD, you probably already know how challenging it is when it comes to guiding them through healthy nutrition. Research conducted at Penn State College of Medicine in 2019 found that nearly 70 percent of children with ASD have unusual eating behaviors (1). Statistically speaking, this is around 15 times more than their neurotypical peers.
Unusual eating behaviors involve (2):
Eating only a few foods
Avoiding specific food types
Holding food in the mouth without swallowing
Eating non-food items like dirt
Digestive issues
Trying to get your child to eat nutritious meals can lead to feelings of frustration and helplessness. To that end, we've compiled a list of 10 scientifically-backed techniques to help improve the eating habits of food-selective autistic children.
1. Have a Proper Routine
Children with autism benefit from structure and routine. It includes their day-to-day activities and specific meal times.
Eating three meals and two snacks each day at predictable times can help improve your child's eating habits. It also ensures that your child is hungry at that time as you have set their body clock accordingly.
2. Let Your Child Relax Before Meal Time
Often, the situation puts pressure on the caregiver and the child to eat food, which can jeopardize meal time. Try to remove the pressure from meal times as much as possible.
Relax yourself and create a comfortable ambiance for your child at the dinner table. Have patience and enjoy every win your child achieves.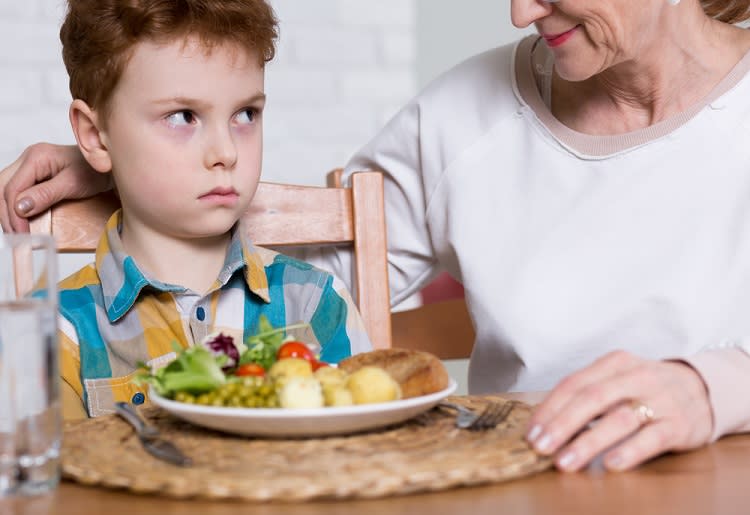 3. Check For Medical Issues
Many children with ASD experience digestive discomfort that manifests as food sensitivity or food avoidance and temper tantrums. They often lack the ability to communicate and express the issue, resulting in severe eating problems.
This was the case with a 9-year-old child who was forced to eat by his father and mother. After every bite, he used to howl. Medical intervention showed that the child had an ulcer. As the preferred food of the mother contained tomato, local spices, and ingredients that aggravated the issue, the child wouldn't eat it. Once that was resolved, his eating habits improved.
4. Introduce New Foods Gradually
Children with autism who are very picky eaters often do not like variety. Some even restrict themselves to only five foods or less. Try to improve your child's eating habits by gradually introducing new foods.
This was the case of an 11-year-old autistic boy who only had a gray-colored smoothie at every meal and could not be persuaded to try something else. His doctors recommended adding new food to his smoothie. In this case, it was peach. The color of the drink remained the same, and the boy didn't mind.
Over time, they gradually increased the amount and added more foods of different colors. The color of the drink kept changing and eventually looked completely different from the original drink. However, the child was used to the taste and didn't mind having it (3).
5. Add a Condiment Your Child Loves to The Food
To make the food more palatable and provide comfort for your child, try adding their favorite condiments to the new food. A dash of honey or a smiley face with ketchup might just do the trick.
6. Allow Your Child to Touch the Food
Often, children with ASD have severe sensory challenges, which can cause food aversion. The loud noise caused by biting on an apple or cracker can make your child uncomfortable. Perhaps, he doesn't like the touch and feel of a particular food.
With intervention, you can overcome these behaviors and re-teach feeding. Let them touch the food to face their fear. Pair that with praise or an incentive every time they take even a very small bite of it. Let them associate the food with good things. As they become comfortable with the food, gently prod them to take bigger bites.
Remember, take it slow. You can try and cut them into playful figures. This can make the transition smoother.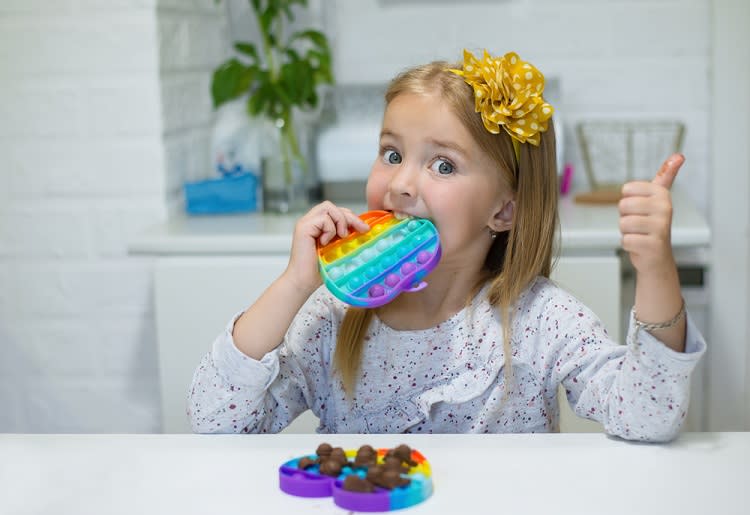 7. Change the Texture
Sometimes changing the texture of food can coax your child to have it. Mashing food, pureeing, or just cutting them into small pieces can help your little one open up to experimentation. It may also solve discomfort related to the food size.
8. Guide Your Child
Another technique that experts often recommend is for the adult to physically guide your child while they eat.
For example, you can put your hand over your child's and slowly guide him to put the spoon near his mouth. Positive reinforcement when the child accepts the food goes a long way.
9. Seek the Help of a Specialist
A nutritionist can help you identify the underlying issues connected to your child's distress and prescribe a diet that can help alleviate the possible cause of their suffering.
Taking a diet chart into consideration, you can add or remove foods that are good or bad. Your nutritionist can also guide you if your child has a nutritional deficiency.
10. Applied Behavior Analysis Therapy
Applied behavior analysis (ABA) aims to reduce negative behaviors by rewarding positive behaviors when targeting food-related issues. ABA therapy works best when started around preschool or earlier.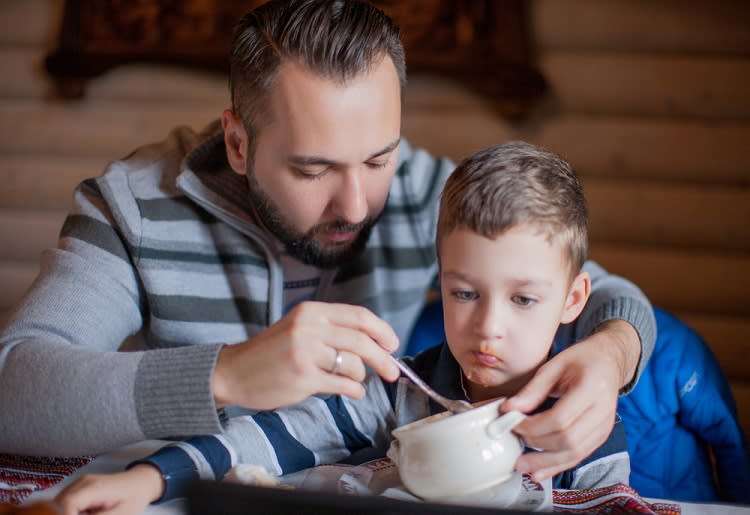 Take Away
Food selectivity is the most common symptom observed amongst autistic children. These 10 tips can help you tackle the problem. A few parenting hacks for getting your kids to eat healthier and trying to involve your child with cooking might just be your way to success.
We understand how busy your schedule can get. You can use oven-prepared meal delivery services like Blue Apron and Factor to save even more precious time in the kitchen.
References