A keto diet is a low-carb, high-fat diet with moderate amounts of protein. This means you get to enjoy plenty of delicious foods to hit your fat-intake targets for the day.
But it's important to keep in mind that not all fats are the same. While some are really healthy for you, others can seriously damage your health in the long run. So, here are 10 healthy fat sources to include in your keto diet.
» Don't feel like cooking? Check out our top 10 picks for meal delivery services.
1. Avocado Fat Is Keto
Avocados are highly nutritious fruits with heart-healthy fats and also plenty of vitamins, minerals, and dietary fiber. Avocado oil is further gaining popularity among keto dieters as its consumption supports cardiovascular health, weight management, and healthy aging.
Mexican guacamole dip is synonymous with avocados and makes a great filling for keto-friendly sandwiches and wraps. Additionally, you can drizzle avocado oil on salads and grilled vegetables.
2. Coconut Fat Is Keto
Medium-chain triglycerides (MCTs) in coconut oil trigger and maintain ketosis well. Just don't eat too many calories or else your body will convert them into fat.
Coconut can be added to your diet in smoothies, gravies, and baked goods. Virgin coconut oil is the purest form of recommended keto fat from this source, but you can also use unsweetened coconut milk. If you need more fiber in your meal, grated coconut will give you plenty of it.
» Want to quickly lose weight? Read more about the keto diet.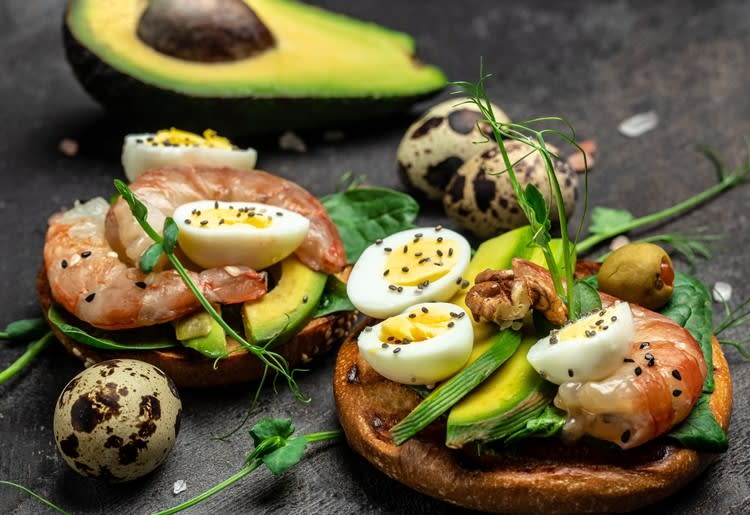 3. Greek Yogurt Fat Is Keto
Yogurt is one of the most popular sources of beneficial bacteria (probiotics) for boosting gut health. Just make sure to get the unsweetened, full-fat version of Greek yogurt to ensure it is a keto-friendly choice. A 150-gram serving offers you 13 grams of protein, 6 grams of fat, and 6 grams of carbs. You also get a decent amount of calcium at 15% of the recommended daily intake.
You can use Greek yogurt along with herbs or spices to make dips, gravies, salads, and desserts. Mix in some chia seeds and top with berries for a quick keto-friendly dessert.
4. Cheese Fat Is Keto
High in fat and low in carbs, cheeses like mozzarella and parmesan are great keto foods that offer plenty of protein and calcium. Fermented cheese such as gouda and cheddar also have probiotics that promote gut health.
You can top your keto-friendly pizzas with generous amounts of mozzarella. Put shredded cheese or cheese slices inside omelets, or melt it over grilled meats or roasted vegetables.
» Want healthy delivery meals that cater to your diet? Try Sunbasket.
5. Egg Fat Is Keto
Whole eggs are healthy fat sources to include in your keto diet. With just 75-80 calories per egg, you get about 7 grams of high-quality protein and 5 grams of fat. They're also nutritional powerhouses with iron, vitamins, minerals, and carotenoids.
Hard-boiled eggs are portable snacks and can be had at any time of the day. Scramble them with vegetables, make cheese omelets, or add them to keto pasta.
6. Butter Fat Is Keto
Butter is not only free of carbs but also provides you with energy. It's the richest dietary source of butyrate, a short-chain fatty acid (SCFA) that is known to promote brain health. It's also been proven to pose little to no risk of heart problems (1).
High-quality, organic butter made from the milk of grass-fed cows is recommended. Use it to roast your chicken, sauté your veggies, or bake keto-friendly pancakes or waffles with almond flour and coconut milk.
» Love pasta but you're now on a keto diet? Here are the best keto pasta and noodle recipes.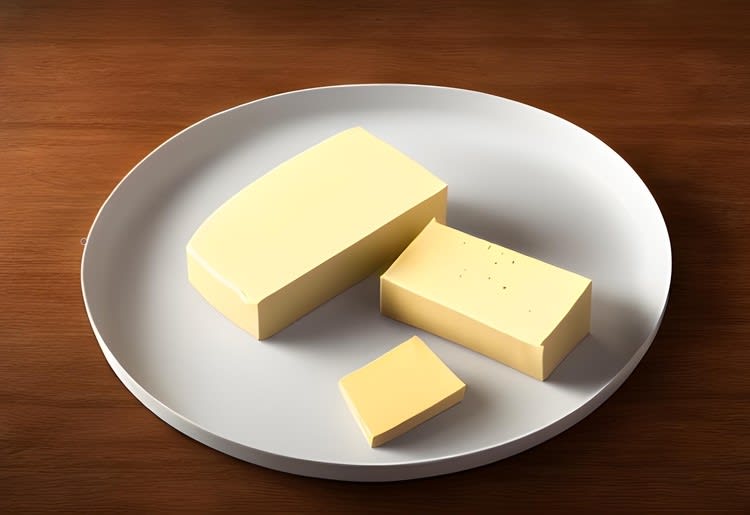 7. Nut Fat Is Keto
Nuts and nut butter are great sources of healthy fat, vitamins, and minerals. Walnuts, Brazil nuts, and macadamia are better than cashews which have a much higher carb content and less fat.
Nuts are great on-the-go snacks that can satisfy food cravings between your main meals. Chopped, crushed, or powdered, you can add them to soups, salads, and gravies.
8. Chia Seed Fat Is Keto
High in healthy fats and fiber, chia seeds are a great addition to keto diets. They are a great source of omega-3 and plant compounds such as quercetin and kaempferol which help reduce inflammation.
When soaked in a liquid, chia seeds are perfect for smoothies and for thickening gravies and sauces. You can add chia seeds to soups, yogurt, overnight oats, and salads.
» Want keto food delivered to your home? Try Factor_.
9. Fatty Fish Are Keto
Fatty fishes, such as sardines, tuna, and anchovies are rich sources of heart-healthy omega-3s. They also offer high-quality protein and healthy fats. Others such as salmon and mackerel also offer vitamin D which is vital for strong bones and immune functions.
You can grill fish and serve it with salads and roasted veggies. Or just boil and flake it, mix with mayo, spices, and herbs, and use it in wraps or as a sandwich spread.
10. Olive Fat Is Keto
Olives, especially cold-pressed olive oil, are abundant with heart-healthy keto fats. They can improve bone health and reduce the risk of osteoporosis (2) while being rich in vitamin E and plant compounds proven to reduce inflammation.
Olives are portable snacks that also make great additions to keto-friendly salads, pizzas, and sandwiches. You can make marinades or dressings with cold-pressed olive oil and drizzle them on your roasted meats and vegetables.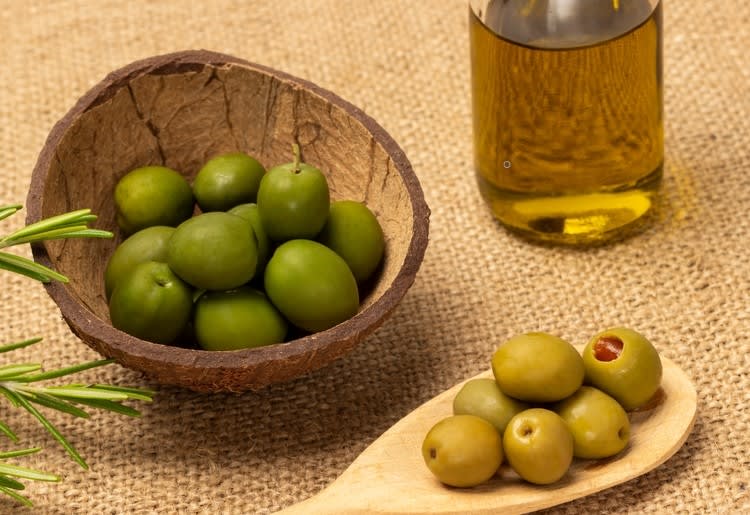 Keto Success
The keto diet is effective for losing weight quickly. Just make sure you do your own research as well to ensure your meal plans give you enough fats without sacrificing your long-term health.
» Not sure where you can order keto food from? Have a look at the best keto meal delivery services.
References