In a Nutshell
Compatible Partners is a gay and lesbian dating site that looks to go beyond hookups, and focuses on serious relationships. The site can get the conversation flowing with the guided communication features and has a number of security measures in place for safety. It also uses a relationship questionnaire and matching technology developed by eharmony to increase your odds of finding true love, or at least something worth writing home about.
pros
Personality profile for compatibility
Guided communication feature to break the ice
RelyID and SecureCall for safe communication
cons
Pricier than some other options
Lengthy signup process
Compatible Partners Visit Site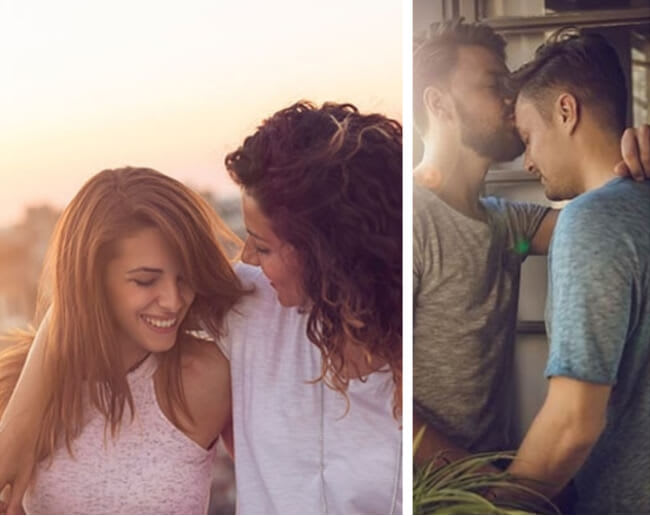 Compatible Partners at a Glance
Best for: Meeting a compatible match
User base: LGBT singles of all ages, races, and religions
Favorite features: Personality profile & compatibility tools
Compatible Partners Love Stories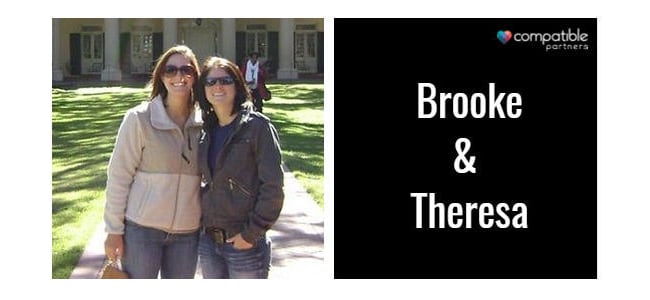 "By the second visit we knew we had both fallen in love. I never expected to meet the love of my life online. Theresa is anything I could've dreamed of and more. I was so attracted to her, this caring, fun loving, passionate, motivated, energetic person. I couldn't help but be drawn to her." - Brooke & Theresa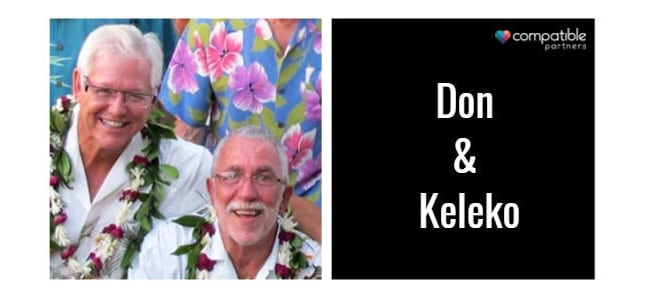 "The beauty of Compatible Partners is that by the time we met we already knew each other very well. As I said to Keleko in my wedding vows, I have waited for you for 60 years. I can't believe that God has blessed us with this union. It was every bit worth the wait." - Don & Keleko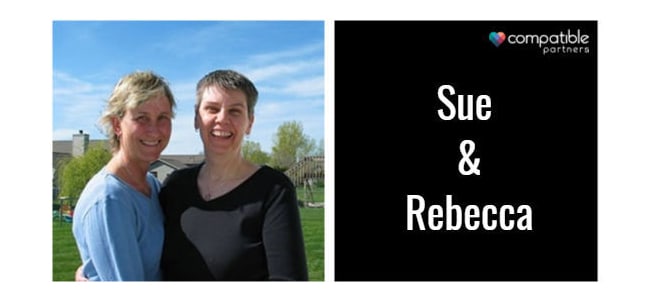 "There is nothing better than finally finding your soul mate. We had both almost given up on the idea until trying Compatible Partners. When our profiles matched, we learned later that we both said to ourselves, There she is!" - Sue & Rebecca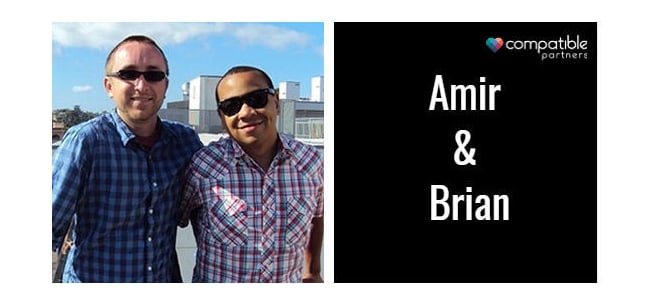 "Throughout my life I feel I have knowingly settled for the guys I dated. But Brian is the living, breathing embodiment of my dreams… We've been dating for only a couple of months now, but I feel in my bones that I've met my husband. Thank you, Compatible Partners." - Amir & Brian
Signup Process
On Compatible Partners you're required to complete a lengthy signup process when starting out. The relationship questionnaire could take you around a half hour or so to complete and while that may sound like a hassle, it really is worth taking the time to do it right. Your answers will be used to create your personality profile, which will form the basis of how the site picks matches for you. You'll answer questions that deal with your education, employment, religion, and physical attributes, before heading into questions about your likes, dislikes, and deal-breakers.
After completing the test, you can browse other user profiles for free, but if you want to communicate with anyone you'll need to purchase a subscription.
Matchmaking & Search Functions
The site uses your personality profile to find matches for you, which it then sends your way and you can decide whether or not to reach out. The matches come directly to your inbox on a daily basis and you can decide to click through and get in touch, or just wait for something more to your liking.
The site is otherwise rather limited when it comes to manual search options.
Features & Communication Tools
With Compatible Partners you can always reach out to other users with a message, or use the SecureCall feature in order to speak on the phone with another user without revealing your phone number.
Safety & Security
The SecureCall feature is a way to reach out to other users without having to make your phone number available. The RelyID feature verifies your identity and puts a little badge on your profile once you're cleared. You can keep an eye out for other users with the badge to know they've also been verified.
Compatible Partners routinely monitors account activity and "investigates all complaints of unusual, inappropriate or falsified accounts," though it does not conduct background checks when accounts are registered. The site does use extensive security measures to protect customer data and transactions, including Secure Socket Layer (SSL).
Pricing
The 1-month price for Compatible Partners is higher than many of the other best dating sites, but the site has a proven track record, and if you sign up for a 3 or 6 month plan, there are significant savings to be had.
Total Connect plan 3 months
Total Connect plan 6 months
Total Connect plan 12 months
Compatible Partners Visit Site
Help & Support
On the Compatible Partners help section of the site, you can find helpful information about your account and easily search for answers to a wide range of topics. If you didn't manage to find an answer you can contact customer service by way of email or live chat.
Find Love on Compatible Partners
Compatible Partners is devoted to helping gay and lesbian singles find partners they really click with. The site uses the same compatibility tools to help narrow down the playing field to potential matches you're more likely to find something in common with, and combines a number of handy communication tools to help get the conversation going. With Compatible Partners, you get a comprehensive platform that is devoted to facilitating meaningful relationships.