I've seen many new eCommerce merchants struggle to build an online store, but with today's user- and budget-friendly website builders, it's easier than ever.
eCommerce is essential for businesses to ensure their products are always available to customers. It's also a powerful tool for generating revenue, increasing brand awareness, and staying relevant. So, here's my concise guide to moving your brick-and-mortar business to an eCommerce store.
» Learn more about everything your small business website needs to succeed.
Establish Your Budget and Approach
Transitioning from a physical store to eCommerce requires clear goals and a thoughtful budget. Small and medium-sized businesses often face budget constraints, but cost-effective online tools like Squarespace can help establish your online presence.
The Affordable DIY Approach
Wix ranges from $25 to $29/month. You'll also need to factor in the cost of a hosting domain, which typically runs around $20/year, and plugins, which can add up to around $5/month.
Platforms like these are incredibly user-friendly, especially for non-technical users. Considering this, I encourage you to take the time to explore these platforms based on your budget. You'll likely find that it's easier than you might have imagined.
The Premium Professional Approach
Developer rates vary widely if you want to avoid making common eCommerce website design mistakes. On marketplaces like Fiverr, you might pay anywhere from $30 to $120/hour, depending on the current market. Some agencies offer set prices for creating online stores and websites, starting from around $800 to $1,000 and potentially increasing for larger projects.
If you want to maintain a unique brand look or personalize templates, add plugins, or create a different user experience, hiring a developer is the way to go. Web development is a competitive market with numerous opportunities for budget-conscious business owners to venture into eCommerce.
» Learn more about how much it costs to build a website.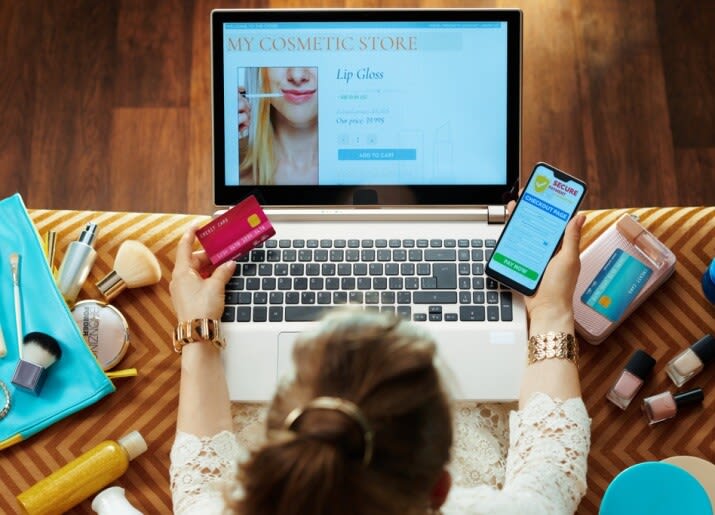 Build Your Website
Take a structured approach to your store transition. You must take care of essential housekeeping items, including inventory, SKU codes, product images, and product descriptions. All online store platforms require an inventory file and quality product images with accurate descriptions.
One of the best things about affordable eCommerce platforms is the potential game-changer they offer with inventory management. Keeping your inventory updated is vital for both the e-commerce and in-store experience.
Many platforms provide various ways to achieve this, including point-of-sale capabilities, like Wix, which has its own POS systems.
Use eCommerce Features to Boost Sales and Profitability
Boosting sales and profitability in your online store involves several strategies. Based on my experience, optimizing your "price range" filtering widget is vital for enhancing user experience. And you should add features like "frequently bought together" suggestions and reviews on product pages to boost the overall effectiveness of your site.
Website builders provide features to boost sales. They allow products to be highlighted with special ribbons or pricing effects. Additionally, they offer bundled purchase options with discounts and free shipping.
Furthermore, you should emphasize the following when taking your business online:
Personalization: Collect relevant customer data such as location, age, or purchasing history. This encourages customers to return to your site or boost the average order value. In fact, companies with effective personalization can generate around 40% more revenue than those without.
Search engine optimization (SEO): To be easily discovered on search engines like Google, it's essential to have a well-crafted product description, meta description, and utilize on-page SEO techniques, including keyword usage. This drives more customers to your website.
» Get more organic traffic with the best website builders for SEO.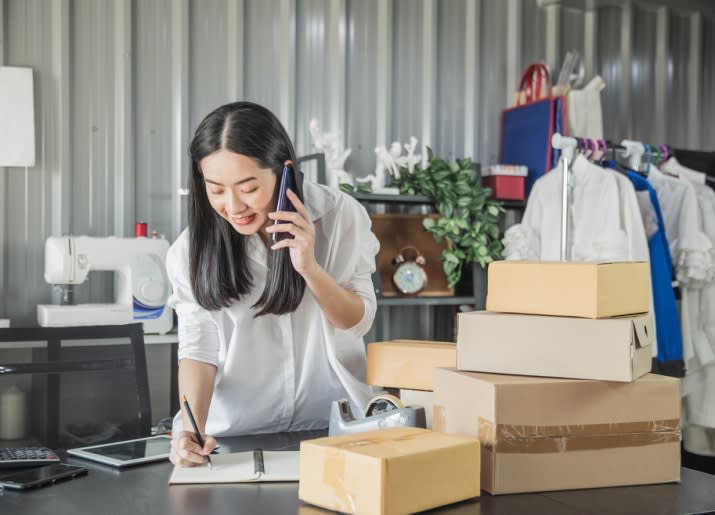 Make the Move Today
A few years ago, I had the rewarding experience of helping Wurth, a major German automotive products manufacturer, transition their US branch to an online store. Despite concerns about their audience's tech access, we developed a successful B2C online store using a website builder for eCommerce. And today, Wurth's US branch boasts a thriving online presence, with sales figures surpassing even their most optimistic projections.
This experience—and the fact that people are more likely than ever to interact online than in person—underscores the value of a digital shift. I recommend starting with clear goals, a thoughtful budget, effective inventory management, and user-friendly platforms.
» Ready to go online? Check out our website launch checklist.