Before you dive into using your website builder, it's important to think about the elements you're going to include on the site. Whether you own a restaurant, clothing store, or hair salon, your website is one of the most important aspects of your business and you need to know what makes a great website. If your website doesn't attract potential customers, you'll have trouble making sales and growing your business.
So, what are the top qualities of a good website? To attract and retain visitors, you need to make sure your website:
Includes all the key information about you and your business

Has a simple and straightforward web address

Is fast, user-friendly, and mobile-responsive

Has lots of fresh and relevant content

Contains testimonials from other customers
Read on to find out what are the most important elements any small business website needs to draw in more visitors.
» Want a beginner-friendly website builder? Check out our top picks for the easiest website builders.
Elements Websites Need To Have
1. The 5 W's
According to Visual Objects, 76% of consumers check out a business's online presence before visiting it in person. Because of this, it's very important that your site conveys basic information about your business. The 5 W's are a great place to start for sharing information.
These include:
Who are you? Share your mission statement and let your customers know what your business is all about.
Where can they find you? Let your customers know where they can purchase your goods and services. If your business is online, direct them to where they can shop on the site. If it's offline, let them know your physical address.
What do you offer? Let your customers know what products and services you offer.
Why should they choose you? Let your customers know what sets your brand apart from others.
When can customers reach you? If you run an offline business, share your business hours. If your business is online, share your contact info on every page of your site, and make sure to include when customers can reach your support staff.
When someone visits your business website, they should be able to immediately figure out what your business is about and what you offer. Keeping the 5 W's in mind when creating a website will help you convey the most important information about your brand.
2. A Simple and Straightforward Web Address
Your domain name represents your brand. Make sure to choose a web address that's easy to type into a web browser or turn into an email address.
It's best to use the .com version of your domain name as well, as this is what people are used to typing into a website. Additionally, you should avoid using dashes and numbers, as this can result in confusion for your customers. It's also a headache for search engine optimization (SEO) purposes.
If someone already owns your domain name, you can offer to purchase it from them. In some cases, you may even be able to file a trademark infringement lawsuit. Website builders like GoDaddy allow you to search for and purchase domains right through their site.
» Want to profit from your hobby? Here's how to turn your hobby into a profitable business.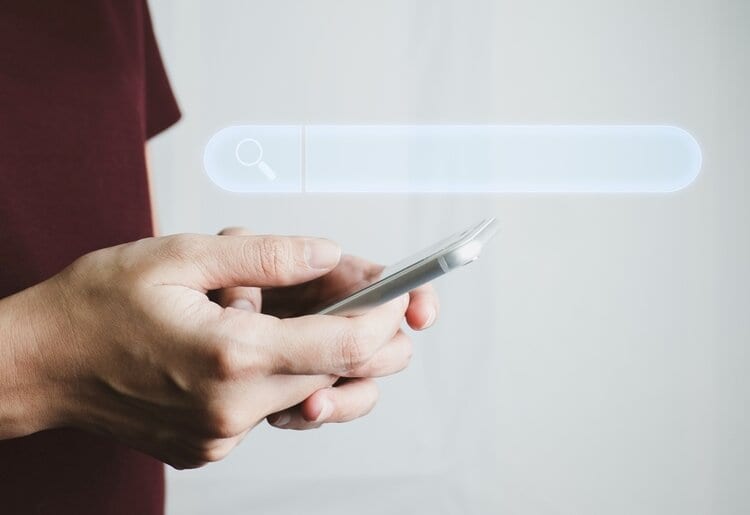 3. Easy-to-Locate Contact Information
Most online visitors won't have the patience to click through your website to find your contact information. At a minimum, your contact information should be on the top right or left corner of your homepage.
We also recommend placing it on every page of your website, on either the sidebar or in the footer. Also, make sure you include the various ways in which customers can contact you, including phone, email, and social media handles. For in-person businesses, include your address and a link to your location on Google Maps. You can also embed a Google Map with a marker that indicates your location on the map.
4. User-Friendly Navigation and Design
In a recent survey by Clutch, 94% of respondents stated that easy navigation is the most important element of a website. If someone can't find their way around your website on the first try, they're not going to stick around long enough to become a customer (otherwise known as the "bounce rate," when users leave without having clicked on anything). For user-friendly navigation, you should:
Keep things simple. A clean, functional design is better than a site that's overloaded with content. Stick to the essentials so it's not overwhelming.

Make navigation easy. Clearly label your menus so they're intuitive to follow. Make it clear to your visitors where they'll be sent when they click on a link.

Include a site map. Not only do sitemaps make it easy for your customers to find things on your site, but they also help potential customers find your site through search engines.
Ideally, you want your customers to be able to find what they're looking for in 2 clicks or less. This way, they won't get frustrated and will have a positive experience when using your site. If you don't have a mind for design, we suggest using a website template from a company like Squarespace to make navigation easy.
As for sitemaps, some website builders automatically add one, while others do not. You can easily find out if yours has a sitemap by simply typing in your website's URL + /sitemap.xml in the navigation bar of your browser, i.e. yourdomain.com/sitemap.xml. If you don't find anything, you can try a few more options, such as /sitemap.txt, /sitemap/index.xml, /sitemap-index.xml, or /sitemap.php.
» Not sure how to make your website user-friendly? Learn more about the types of website navigation.
5. Customer Testimonials
Honest reviews from others can help make your products and services more appealing. Testimonials are a great way to build trust, especially for those who are new to your business.
Your website should have a separate page solely dedicated to customer testimonials. If possible, include pictures of customers next to their testimonials to make them more credible. Video testimonials are also a great way to build credibility.
If your business has great reviews on Google, you can also link those to your website. Search for your company's name on Google. Then, click on All Google Reviews and copy the URL in the address bar. You can then paste the URL as a link on your website to get the reviews to show up. If your website is on WordPress, you can install plugins that will pull Google reviews onto the site.
If you don't have customer testimonials, don't be afraid to ask for them! If you feel awkward about asking in person, you can request reviews via email or social media. When you set up a review page on your website, include a button for customers to click where they can leave a review directly.
6. Fresh and Relevant Content
In addition to drawing customers into your website, you want to keep them coming back for more. The best way to do this is by adding fresh, relevant content to your site.
You can use Google's keyword planner or another keyword planning tool such as SEMRush or Ahrefs to figure out what people are searching for online related to your industry. For example, if you run an interior design business, you may find that "design trends" is one of the top keywords.
You could then write a blog post about the year's top design trends. We also suggest creating a blog page to house this type of content and including a link to it in the main navigation.
» Tight on money? Try these Weebly site features for building a website on a budget.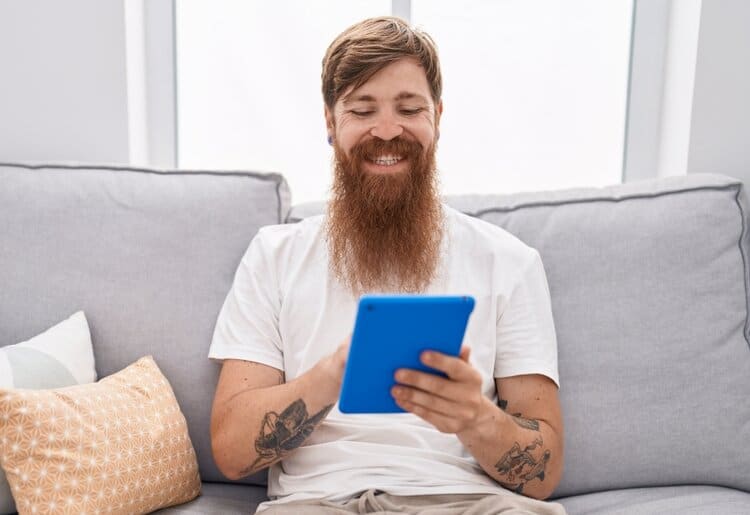 7. Call to Action
While some people will come to your website with a specific purpose in mind, many people will land on your site without having a clear idea of what they want.
The best way to get customers to engage with your brand is to tell them what to do next in the form of a call to action. Each page of your site should feature a call to action that guides users on the next step in their journey.
For example, your call to action may state "Click here for a free quote" or "Sign up for our newsletter to get access to exclusive content."
8. Images and Videos
The website images and videos for your small business are just as important as the words. Most people are visual learners, so images and videos are a great way to draw in new customers and keep them engaged. And, to go a step further, you can even build an interactive website. This will help you stand out from the crowd, build better brand awareness, engage your visitors, and boost conversions and sales.
Every page of your small business website should feature some sort of image or video. We recommend featuring images of people using your products or service to make your site more relatable.
The videos you feature will depend on the type of business you run. For example, if you own a real estate business, your videos may showcase the interiors of the homes you're trying to sell.
» Need to protect your users' data? This is why website security is essential.
9. Mobile Compatibility
People are increasingly using mobile devices to shop for products and conduct online searches. It's also crucial to know about responsive websites and their importance. For this reason, you need to make sure you have a mobile-compatible website. Here are some key ways to ensure your site is mobile-friendly:
Don't block Java, CSS, or image files

Optimize image sizes so they're the smallest size possible while still looking crisp and clear

Avoid using Flash, as this will slow down your site

Ditch pop-ups and text-blocking ads
Before you make any big changes to your website, check to see if it's already mobile-friendly. You can use Google's mobile-friendly testing tool to see how you're doing.
10. Footer Menu With Key Resources
Having a footer menu with links at the bottom of your website makes it easy for users to find what they're looking for. The menu at the bottom should include links to your contact information, blog page, social media handles, customer testimonials, and FAQs page. However, you don't need a link to every webpage in your footer section, as too many links can make it appear cluttered.
Keeping the menu at the bottom of the page will ensure customers aren't distracted and can take in the main pieces of content. Plus, most customers have come to expect these menus to be at the bottom of websites, so they can make a beeline for the menu if they're ever lost.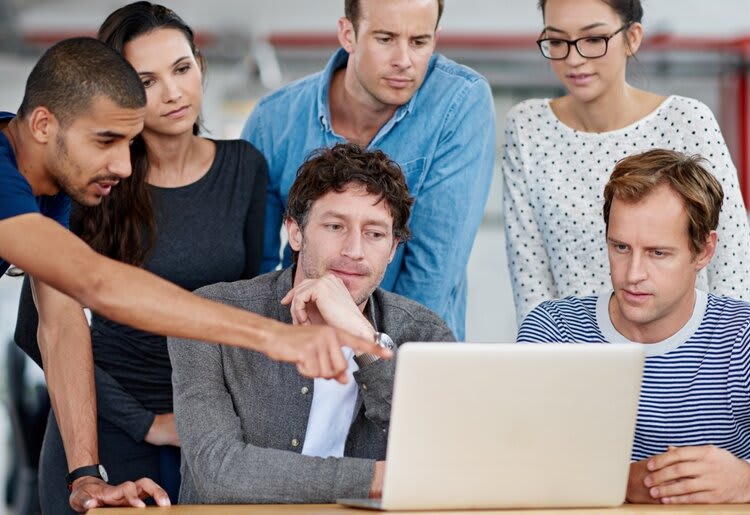 Take Your Business To The Next Level
By keeping these 10 items in mind, you'll be able to create a small business website that's profitable for you and engaging and informative for your customers. Once you've settled on a small business website builder, you can start incorporating these elements today and get your site up and running.
» More: 10 ways to monetize your website.