Startup models offer a practical approach to launching a new venture, whether you're dreaming of going freelance or building the next fintech unicorn. From idea validation to product development and using the best website builders to promote your services, we cover 10 straightforward steps to help entrepreneurs of every experience level turn a hobby into a business.
» Want to build an affordable business website? Check out these Squarespace alternatives.
How To Turn Your Hobby Into A Profitable Business
1. Research Your Market
You may want to carve your own path in your new industry, but you must first understand how it operates. This may include reading up on the business models of the leading organizations in your industry, analyzing how recent disruptors have entered the market, and determining how someone with your skills can stand out amongst other entrepreneurs.
Furthermore, researching success stories from like-minded entrepreneurs and customer feedback on existing products can give you a sense of possible innovations that could help solve people's real-world problems.
Bear in mind that this critical 1st step is where many people get discouraged and abandon their ideas. To prevent this from happening to you, remember these 3 words: progress, not perfection.
2. Validate Your Idea
In many startup models, idea validation is a crucial step that precedes product and sales because it tests whether your idea solves an actual market need. However, this doesn't mean you have to reinvent the wheel. For example, gluten-free bagels may no longer be considered innovative, but perhaps you can place your delicious gluten-free bagels in a highly strategic location.
By testing different iterations of your idea with potential customers, you learn what works and what doesn't. The key is to start soon and use whatever resources are available to you. Going back to the example of a gluten-free bagel business, you can invite your friends to a tasting event at your place. Depending on your local commercial laws, you can also give some out for free in the local park—and be sure to ask for feedback.
» Want your brand to be memorable? Try these tips to define your brand voice.
3. Have an Example of Your Work
Prototypes in the startup world are used to showcase the potential of both the idea and its maker, generating support for its development. More broadly, an example of your work can get your foot in the door and provide a basis on which someone can hire or mentor you.
How you go about creating your 1st piece of work depends on your chosen market. For instance, if you're producing consumer goods such as clothing or furniture, you may need to buy raw material and experiment with manufacturing techniques. Conversely, professional services such as advisory may require case studies and testimonials. Digital services, including website design, could be marketed via a portfolio of previous work.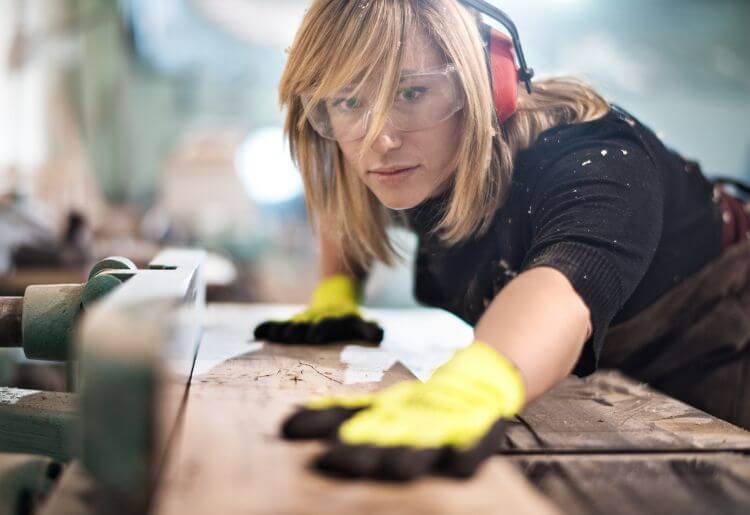 4. Make Your Idea Public
Once your idea has been validated and you have at least 1 work example, it's time to start promoting your services, which is commonly done via a website. Building a website for a small business needn't be time-consuming or expensive, particularly if you use solutions such as WordPress or Squarespace. Individuals with little to no website building experience can use website builders like these with ease.
Announcing you're open for business even if it feels too early to do so can open up opportunities to meet mentors, collaborators, and even potential clients. Using social media as a means to promote your new business is great for this. For example, if you're offering freelance graphic design services, you can change your work status on LinkedIn and create a series of posts detailing your working style. Conversely, a fintech entrepreneur may want to share their vision for the industry at hackathons and pitch events.
» Not sure what name your website? Follow these expert tips for choosing a domain name.
5. Build a Support Network
While building a support network in a new industry can seem overwhelming, you shouldn't underestimate its effects. People with a stake in your business, financial or otherwise, have a vested interest in seeing you succeed.
Firstly, aim to build connections with people across multiple skill sets and interests, as you're unlikely to find just 1 person who ticks all the boxes. You may end up with different relationships providing support functions such as financial backing, product strategy, mentorship, and encouragement.
When attending physical or online events, have your email, social media handles, and any work examples ready to give out when you connect with like-minded professionals. Furthermore, sharing your resources generously will encourage others to reciprocate, whatever they may be—industry news, job opportunities, or professional advice.
6. Sharpen Your Skills
You'll increase your chances of success if you continuously improve your skill set. Failure and constructive feedback may help you identify pain points across your product, marketing, and financial strategies.
If you're taking the next gourmet baked good to market, keep experimenting with new techniques and customer groups. If your website or social media posts aren't reaching a wide enough audience, invest time in better understanding the technical tools you're using.
It's not uncommon for entrepreneurs to over-prioritize sales and pitching tasks to the detriment of product quality, which gets immortalized through stories such as Netflix's documentary "Fyre: The Greatest Party That Never Happened." This is why we recommend building skills and product quality before attempting to sell.
» Starting a new business? This is how you can take your small business online.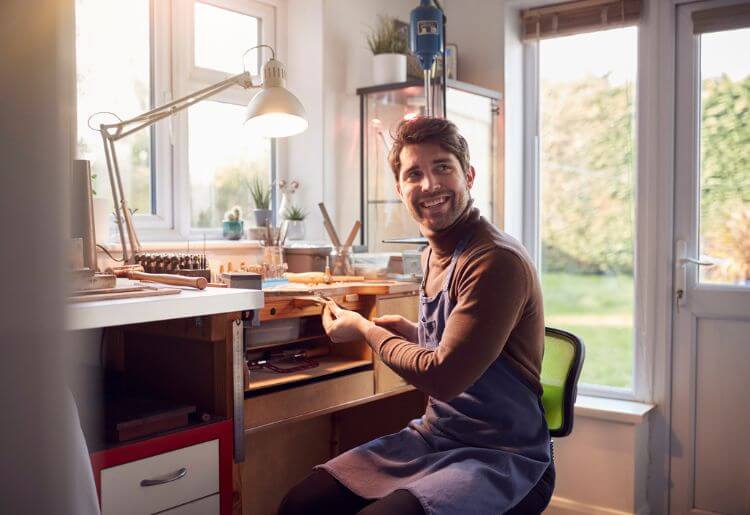 7. Stick to a Schedule
When transitioning to self-employment or entrepreneurship, many people struggle to keep themselves accountable to tasks and deadlines, which could cause lost time and productivity.
A healthy series of practices could help, such as setting daily and weekly goals, advertising your working hours on your website and social media, scheduling regular catch-ups with mentors, carving out time for personal interactions, and managing your news and social media consumption.
A popular technique that complements self-motivation is having an accountability buddy—a person with whom you form an informal arrangement to keep each other accountable for making progress toward your goals. If you haven't met such an individual yet, you can also try productivity apps such as Pomodoro, Asana, and Stickk.
8. Set Financial Targets
Setting financial targets for your business won't just help pay the bills. They're also a quantifiable way of identifying and fixing business problems. The temptation is to skip ahead to the question, "What is the right number to aim for?" But the process of getting to the financial target requires some careful consideration. There are plenty of apps to help with personal finance.
Start by understanding how customers are willing to pay for your product. For instance, a small business-to-business (B2B) advisory company may charge clients a daily rate depending on the complexity of the project. Once you have that information, you can estimate how many resources you can devote over a certain time frame and how much business you're likely to get.
To accurately assess your progress, set your financial targets as per the SMART framework. SMART stands for Specific, Measurable, Attainable, Realistic, and Timely. For example, you can set a quarterly income goal to see if you can transform your side gig into a full-time business. Make sure the goal is:
Specific: Decide on a number, f.e. to make $4,000 or $6,000 in 3 months

Measurable: One of the benefits of an income goal is that it's easily measurable, so track your progress as you go

Attainable: Make sure that number is achievable based on past performance

Realistic: Set a goal that you can realistically achieve without overworking yourself and burning out

Timely: Define a clear timeline, such as, in our example, a quarter
Conversely, unmet SMART targets may indicate problems with your product, operations, or marketing strategies.
» Never built a website before? Avoid these common website building mistakes.
9. Make Your First Sale
Starting to sell your product or service is an opportunity to incorporate feedback from paying customers. It can also aid the development of prior steps, including idea validation, skill sharpening, and schedule management.
Startup experts say you should fail fast to increase your chances of success. In other words, testing business models with limited resources is preferable to waiting for a perfect set of conditions. This also applies to your 1st sale—instead of planning for a large payout or big corporate client, focus on learning from small, quick sales.
If you're conducting your sales online, website builders such as Wix include e-commerce plans that easily process and track payments. This option is especially beneficial for consumer services such as 1-on-1 coaching or retail. Entrepreneurs selling to businesses may need bespoke pricing models, which can be supported by invoicing and bookkeeping software such as Intuit, Sage, or Zoho Books.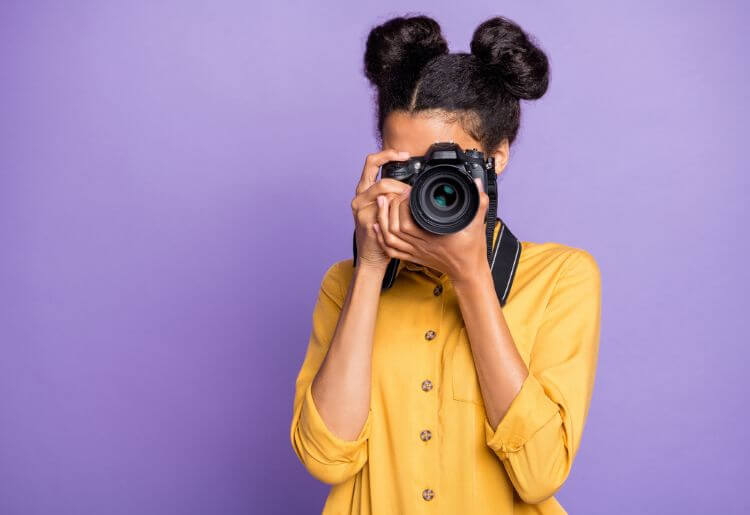 10. Be Prepared to Change Course
If you've had a successful start to your career change, you're not out of the woods yet. Industry-level shifts are inevitable and may require you to adapt your business model. Your long-standing clients may retract their business, and operational costs may rise.
Business schools like to emphasize the importance of staying flexible by showcasing examples of businesses failing to adapt—for example, Kodak's inability to respond to a shifting photography market. The lesson here is that no amount of past success guarantees you a place in the industry. It's important to continuously analyze customer feedback, invest in product or service improvements, and ask yourself how industry trends can help create new opportunities for your business.
Conclusion
Turning a hobby into a job may not happen overnight, but it can be very rewarding in the long run if you're equipped with the right tools. For instance, using your current resources to validate your idea and create your first work example can make the process less daunting and help you learn valuable lessons early on. Furthermore, using one of the best website builders to promote your services, combined with attending industry events, can help establish new relationships and business opportunities.
Finally, no one can guarantee you a perfect recipe for getting your idea off the ground. It's up to you to apply guidelines to your own business model, focus on the steps that are most useful, and change course when necessary.
» Not sure what business you want to start? Check out our top picks for the best online business ideas.