In a Nutshell
Born in 2006 after a frustrating attempt to create its own website, Wix is one of the premier website builders in the industry. Responding to the need for a simpler way to design sites, the drag-and-drop site builder makes it easy for business owners to create their own site in minutes. DIFM options are also available for businesses that want a professional to handle everything for them.
pros
Intuitive design tools anyone can use (D&D)
Do it for me, professional design services available
Security, speed, hosting, all-in-one
cons
Starter plan has ads
No unlimited plans
Can't switch template design once it's live

WIX Visit Site
Wix at a Glance
Price: Starting at free
Service type: DIY, 3rd party DIFM and full service with continued maintenance
Turnaround time: DIY, or varies based on designer
Customization level: Editable templates
Mobile responsive sites: Yes
Wix Web Design Examples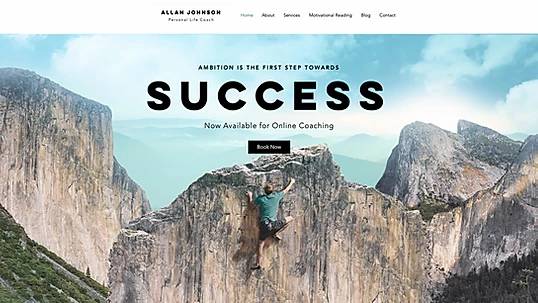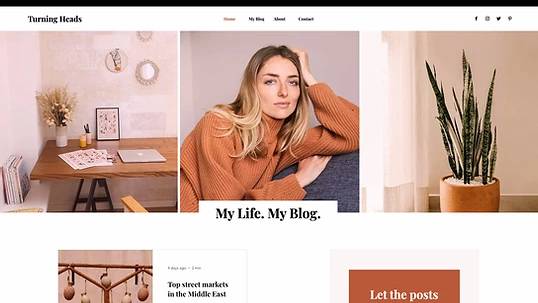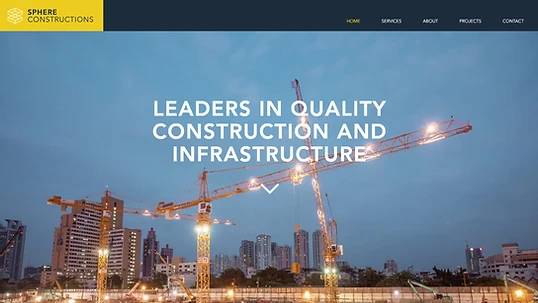 What Services and Features Does Wix Offer?
When it comes to services provided, Wix pretty much does it all. The platform allows you to create, design, manage, and develop your website all in one. There are DIY, DIFM, and even full service and maintenance plans available. Wix provides web hosting and domain names, too. Plus, there's a huge app market that makes it a cinch to add extra features and functionality to your website. Let's take a closer look at each kind of service so that you can understand what's really on offer.
Wix Marketplace
Don't know much about color schemes, page layouts, and image resolutions? Can't tell your pixels from your pencils? Then, Wix Marketplace might be a more suitable option for you. Wix used to be known as the go-to option for hack jobs or so-so DIY designing. But the company has put in some serious resources to revamp its image, and it's offerings, and Wix Marketplace is certainly a (positive) result of those efforts. Among some of the options businesses have for professional website designing are:
Classic websites
Advanced websites
Website redesign
Website migration
Website Maintenance
Wix also has a ton of what we like to call small tasks that are basically website maintenance jobs or other small tasks that are less than a full website design or overhaul. These can range from connecting a domain name to installing an app or customizing emails. Wix covers them all along with things like:
Full site updates
Facebook pixel
Google Analytics
Restaurant menu setup
Website accessibility
Additionally, Wix has designers for Ecommerce sites, advanced store capabilities, and other more complex website design features and requirements. So, in terms of professionalism, Wix certainly checks off all the boxes.
Features
In terms of features, there's really not enough time to list them all (we guarantee your attention span will run out before our list of features would). We'll give you a partial list, but realize Wix really goes all out when it comes to design features:
SEO
Mobile optimization
Analytics
Contact management
Wix chat
Online menus and ordering
Prices, Plans, and Value for Money
Wix actually has a free plan. If you want to design a basic website for your business without spending a lot, the free plan is a good choice. This does come with ads, though, so if you are looking for something more professional, opt for the premium account. The ads are removed, and you get a lot of extra features and services. Here's what a Wix premium website plan includes:
Wix also has 3 business and Ecommerce solutions called Basic ($17), Unlimited ($25), and VIP ($35) that give you more online webstore-friendly services like sales analytics and accept online payments.
In terms of website design, professionally-designed services can range significantly from $99-$2,500, depending on what you're looking for.
Ease of Use
Wix uses the favored drag-and-drop editor-style, which is popular because it's just so easy to use. You don't need to know anything at all about coding, design, or anything of the sort. Simply drag the element into its proper location, and let go to drop it into place. You can basically build your own site in minutes. Here's how Wix makes that happen:
Customizable templates
Wix has a library of templates, so you don't have to reinvent the wheel. These have basic designs and layouts. Pick one you like, and customize it to fit your brand's image, color scheme, and audience. And they're totally customizable, meaning every aspect can be tweaked to your liking. BTW, there are more than 500 professionally-designed templates to choose from.
Additional features
Choose which features you want to include on your website. From blogs to web stores, and online bookings, Wix probably has what you're looking for.
Mobile responsiveness
An all-important feature, Wix sites are mobile-optimized for best results. You can see exactly how your website will look on mobile devices and edit accordingly.
SEO
Wix also offers an SEO wizard to help you with things like keywords and local business listings in the form of a customized SEO plan for your business.
Of course, if you're looking for something even simpler, Wix offers DIFM services, as well. So, you can have a professional designer take care of the entire project for you.
What People Say About Wix
"Very professional! Know how to ask the right questions, Everything I asked for was answered positively and done well. Stick to the schedule and provide the site at a fair price. Very Satisfied." - Yaron June 2020
"I never write reviews so for me to write a review right now is a big deal. All I can say is amazing! honestly what a fabulous platform. I am super happy with my site and the customer service team were also terrific!" - Bina Nanavati June 2020
"I verbally painted a picture for these guys and gals and they hit the nail on the head. Definitely will use again." - John Hartley July 2020

WIX Visit Site
Bottom Line
Wix covers the spectrum when it comes to website design options. It provides a simple, intuitive, and smart DIY website builder for businesses looking to save money while still creating an impressive business site for themselves. Meanwhile, the Wix Marketplace offers a more pro-grade, higher-quality option for those companies that don't want to get their hands dirty with website design. Wix offers oodles of functionality, too, with its app market, delivers Ecommerce solutions, mobile responsive sites, and even handles smaller tasks like website maintenance, migration, and web hosting.