Creating your brand image and designing a logo might seem way too complicated if you're not a marketing expert, but it doesn't need to be. If you pick the right tools and respect a few key rules and best practices, the whole process can actually be quite easy.
In this article, we'll focus on logo design and explain how you can create your own logo without Photoshop and have a file you can use on your website, social media, and printed materials.
» Looking to design a website? It's easy with a website builder like Wix or GoDaddy.
Essential Factors to Consider Before Designing a Logo
Now, logo design is not a simple matter, and professional designers use a lot of different principles to design simple yet impressive logos, such as color theory, symmetry, typography, white space, and more. However, you don't need to know all that to create an effective logo for yourself if you stick to a few simple rules.
Keep It Simple
If you analyze the logos of successful brands, you'll see that one thing is true for all of them: they're simple. Busy logos with too many different elements don't scale well and might leave your target audience confused rather than enamored. Stick to simple fonts and images.
Use No More Than Two Fonts
Pick no more than two to convey your message. One can be for your brand name (e.g., "Cara Wilson"), and the other could describe your main focus (e.g., "interior design"). That's also what Coca-Cola is doing, among many other successful brands.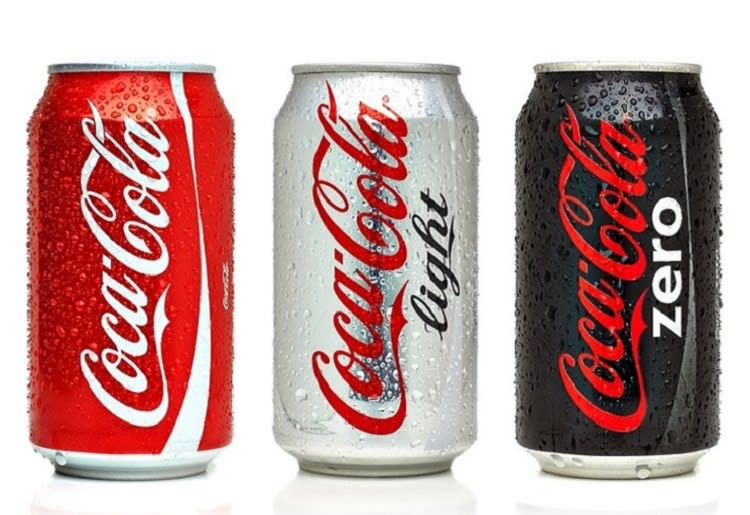 Use Your Brand Colors
If you already have brand colors, use them for your logo. If not, now is the time to pick the colors that would work best for your brand and audience.
Don't Use Generic Symbols
While using instantly recognizable imagery is a good idea, generic icons are overused and easily forgotten. For example, don't use the most basic candle icon for your natural candle business. Use a leaf, flower, tree, or highly stylized candle image.
» Want more ideas? Check out our tips for creating good logos for more advice.
Create a Professional Logo Without Photoshop in 7 Simple Steps
Now, let's talk about the actual process of designing a logo. In this section, you'll find a simple step-by-step guide to creating your own professional logo without Photoshop.
1. Think About Your Story
First, think about the story behind your brand. Are you selling sea-inspired jewelry, helping busy parents declutter their homes, or have an app that helps people relax and sleep better?
Your story is your "why," and it should be present in your logo in some way, whether as a style (e.g., decluttering businesses could use a simple font and lots of white space) or as an icon (a broom).
2. Think About Your Audience and Watch Your Competitors
Next, think about your audience. Who is your ideal buyer? Are they young or middle-aged? Nature lovers or city dwellers? Party-goers or introverts? Ambitious or laid-back? Think about the things that speak to them.
Don't forget to check what your competitors are doing too. This will help you decide how to stand out and identify common imagery you might need to be aware of (even if you decide not to use it).
» Need a website for your small business? See our list of the best website builders for small businesses.
3. Pick a Platform
Pick a platform on which to create your logo. There are many apps available online that you can use to design a logo for free, such as:
Google Drawings: Ideal for simple, text-based logos
Canva: Best for its large library of images and styles
Wix Logo Maker: Best for professional logos and customizable designs
Of these three, Wix Logo Maker is our top choice because of its simplicity and ease of use. It's free to use, but you'll need to pay a small fee to export your logo (starting from $20).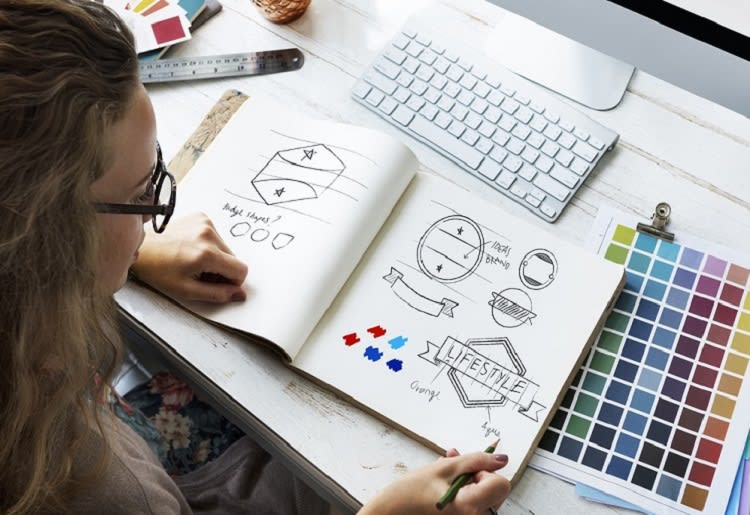 4. Choose the Right Colors and Font
Finding your brand voice is not only related to defining your mission, vision, and values, but also to creating a strong visual identity. And for this, you need to pick the right colors and fonts.
Keep in mind that you'll likely be using your logo on different backgrounds. This means that you either have to choose a versatile color combination or create a few variations of your logo for light and dark backgrounds.
» Don't have a background? Let us help you make the perfect background for your website.
5. Decide Whether to Add Images or Shapes
You might opt for a logo that's only text or choose to add images or shapes. Use images that are easy to recognize but also keep in mind that generic icons that are overused will be easily forgotten. Instead, think about your story and what makes you unique.
6. Try Different Sizes, Backgrounds, and Effects
Is your logo instantly identifiable, whether it's the size of an app icon or A4 (or a billboard)? You need to make sure it's recognizable and readable in all sizes.
How does your logo look on different backgrounds and with different visual effects? For this, you need to make sure you make your logo's background transparent and try out a few styles (such as a 3D version).
7. Export Your Logo
And last, you need to export a high-resolution version of your logo that you can use for your website, print materials, merchandise, social media, and more. The Wix Logo Maker enables you to export a high-resolution version of your logo with a transparent background (for a fee) and create a 3D version.
» Need some extra inspo? Check out these web design trends.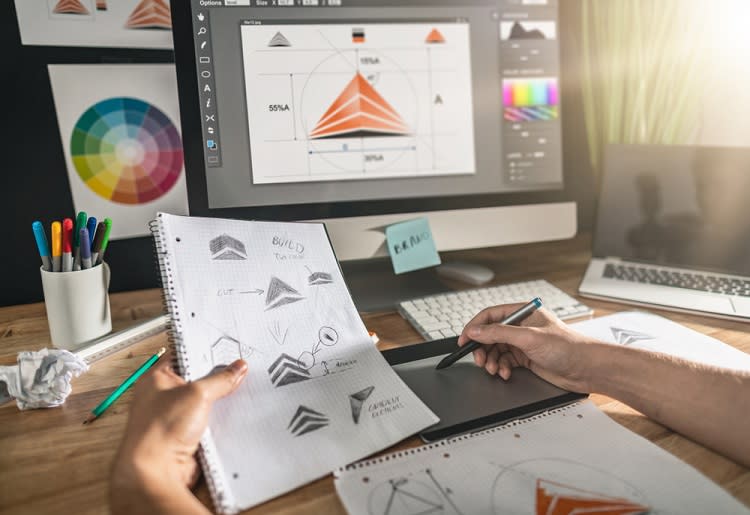 You Don't Need Photoshop to Design a Professional Logo
As a business owner, we know that you have plenty of tasks at hand, each one more urgent than the next. And while creating a logo is probably very high on your list of priorities (as it should be!), it can actually be rather simple if you have the right tools at hand and are ready to brainstorm, experiment, and get rid of limiting beliefs, such as "I'm not a creative person" or "I could never design a logo."
» Do you have an online store? We'll show you how to add an e-commerce store to your website.