Although you might not think anyone will spend time actively observing your website's background, picking the right one is crucial. This is true whether you're using a website builder or have decided to hire a web designer.
In this article, we'll discuss the most important factors to consider and explain how to make the perfect background for your website in 10 easy steps.
1. Consider the Overall Design and Goal of Your Website
The design and main purpose of your website are the first and most important factors to consider when choosing a background.
Consider the following:
Do you want to create an interactive website? A dynamic, animated background might be what you need
Are you building an online store? Choose background colors that make your products stand out
Does the design you've chosen have lots of white space? Don't clutter it with a busy background
If you're using a ready-made design theme from a website builder like Wix or HostGator, select a background that works well with it. If you've outsourced the creation of your website, your web designer can help you choose an appropriate background.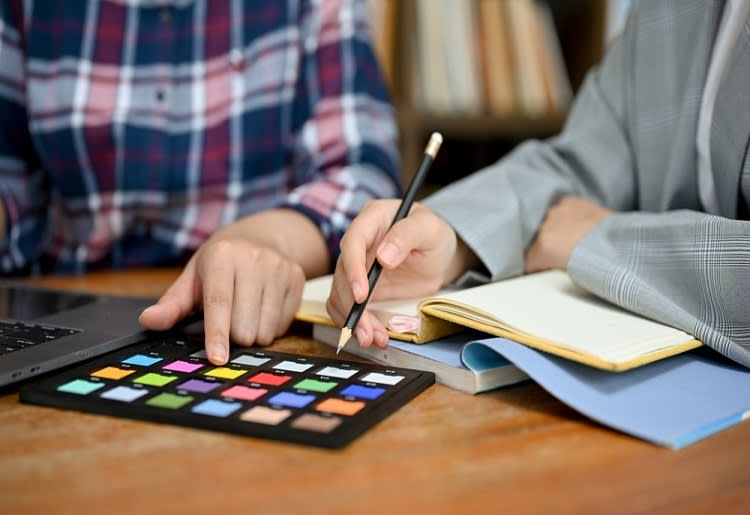 2. Pick the Right Colors and Contrast Levels
Color choice and contrast are important for a few reasons. They increase readability and accessibility, help create a visually pleasing website, and set the overall tone and feel of your website. Most importantly, they can influence your visitors' choices.
There are three key principles you should use when selecting a background:
If you choose a dark background, use a light color for the text and vice versa
Select a background with a dominant color that works well with the rest of your design
Consider color psychology and use colors that convey the right message
3. Consider Your Brand
When creating a background for your website, make sure that it's in line with your brand's voice, style, and target audience.
Ask yourself questions like:
How do you want your brand to be perceived? Are you looking to convey seriousness and dependability, or do you want to be seen as fun and approachable?
What sets you apart? Do you want to position yourself as retro or modern? High-end or affordable?
Who is your ideal customer? Are you selling to busy parents or digital nomads? Are you selling to executives or their assistants?
4. Choose Your Background Image
Now is the time to pick an image and enhance it. You have different types of backgrounds to choose from.
These include:
Single-color backgrounds
Gradients
Photos
Textures
Lines or geometric shapes
Animations
If you're using a free stock photo library like Pexels or Unsplash, keep in mind that everyone else has access to the same resources. Make sure you pick an image that users can't see on many other websites. You can see the image's popularity and also do a reverse Google image search.
5. Use Different Graphic Elements to Make It Pop
Now that you have your main background image, you can add different graphic elements to it to make it more impactful.
For example, animations can be very effective because they instantly capture visitors' attention. You could also use different shapes to attract visitors' eyes to a specific element.
Canva has plenty of design templates and elements you can add to your background. If you're working with a graphic designer, work with them to decide which elements to include.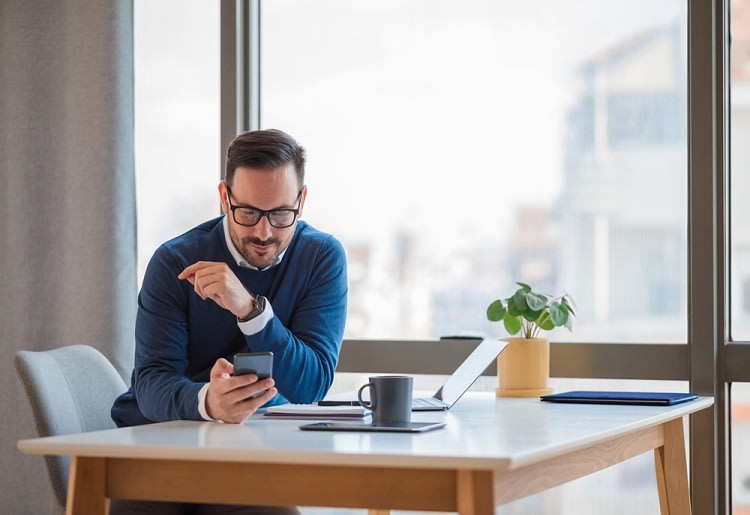 6. Avoid Clutter
Good design is clean, simple, and effective. Clutter is at the opposite end of the spectrum, and a cluttered design will confuse your visitors and make them leave.
For example, if you're using a photo, it needs to have uniform colors of a similar intensity rather than lots of contrasting elements. If you're using geometric shapes, make sure they don't make the design look cluttered. If you're using animations as a part of your background, use them sparingly to provoke users' curiosity and interest without overwhelming them.
7. Make Sure Your Content Is Readable
A good background image will help your content stand out and be more visible, not drown it. Contrast and color choice will help with that. If you pick a dark background, use lighter colors for your text and make sure your color choice doesn't have a negative effect on readability. White on black? Great! Pink on purple? Difficult to read.
To improve user experience on your website, make sure your content is readable even when it's highlighted. Some people read by selecting different parts of the text, so you don't want to put them off by making it impossible to read highlighted sections.
8. Optimize for Speed
No matter how beautiful your background is, if it doesn't load quickly, your visitors will leave. Therefore, you need to make sure it doesn't stand in the way of a positive user experience.
Thankfully, it's not difficult to optimize images for web performance. While you need the right image size (1920 x 1080 pixels), you can reduce the dpi (dots per inch) to 72 to make the file smaller. In the image editor you're using, use the "Save for web" function to further reduce file size. Use .jpeg for photos and .png for graphics.
9. Make Sure Your Background Is Mobile-Friendly
To further improve the user experience on your website, you need to make sure your background is responsive and mobile-friendly. Otherwise, you risk losing more than half of your potential visitors.
For this, you need to pick a responsive design theme that adapts to different screen sizes. Make sure you're using the correct settings for your background image. If your theme is responsive, but your background isn't, you need to go to the settings of the image and set it correctly.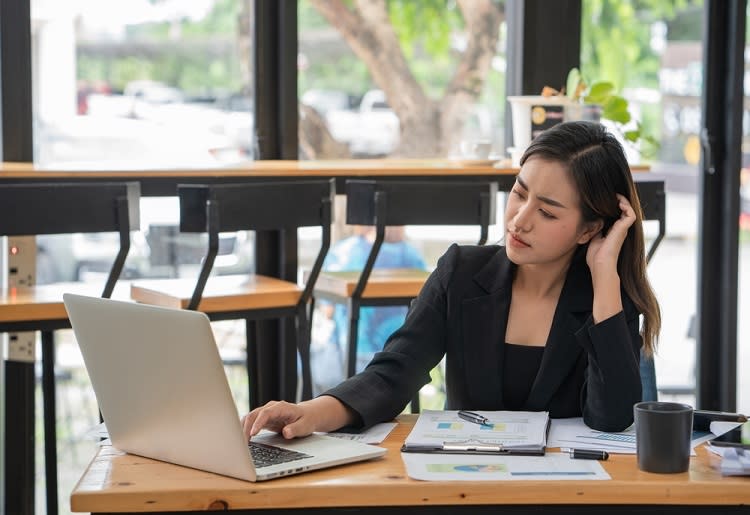 10. Make Sure You've Covered All the Basics
Use this checklist to make sure you've covered everything when creating your website's background:
Is your background visually appealing?
Is it in line with your brand?
Does it help convey the main message of your website?
Does it help your content stand out?
Is the text readable?
Is the image optimized for the web?
Is your design theme responsive and mobile-friendly?
The Right Background Will Help Your Website Stand Out
Choosing the right background image or color for your website might seem like a mundane task, but its impact is significant. There are many details to consider, such as your color scheme, theme, brand style, and target audience.
Once you have the perfect background in combination with the right small business website builder and design theme, it'll help your website stand out.