VoIP can help you work smarter, and faster. Beyond the savings it provides, there is a long list of features that come with most VoIP plans— like auto attendant, voicemail to email, and call recording—which can help your business run more efficiently and cut down on some of the headaches of running a team.
VoIP from 9 to 5: What are some industries that a VoIP system can benefit?
1. Customer Service
No matter what type of work your company does, at some point you'll need to field calls from customers. For a bigger company this can entail a team of employees who can spend entire shifts taking calls from customers (who aren't always happy, to put it lightly).
When running a customer service call center, time is of the essence. You need to prioritize calls and make sure that callers are forwarded to representatives as quickly as possible. You also need a VoIP system that's easy to setup and operate, and which can easily scale up whenever you need to add new phone lines.
Call centers can make great use of hunt groups and automatic call divert, which route incoming calls more efficiently, queuing them until a representative is available. You can also benefit from sophisticated analytics that provide a precise, and often illuminating, overview of employee performance when they're on the phone with customers.
2. Financial Institutions
If you work for a multinational financial institution, it's going to be hard at times to get all your employees on the same page when they aren't in the same time zone—not to mention hemisphere.
A VoIP package can help with discounted rates on international calls and help employees on distant corners of the globe stay in touch easily with video conferencing.
3. Real Estate
Real estate agents are used to working remotely, especially international real estate agents, and a VoIP system can help agents stay in touch easier and more affordably—both with clients and their home office—through a series of mobile features.
When communicating with buyers or sellers in far-off locales, the cheap long-distance call rates can be a real difference-maker, and voice and video conferencing make it possible for agents to showcase properties to clients in real time who may be hundreds of miles away.
4. Growing food service companies
A food cart or small eatery that's on its way up can really benefit from VoIP. Through most VoIP programs, you can easily send text messages to clients to promote specials, happy hours, and events. You can field calls, texts, and video conference remotely, so if you're catering an event or running deliveries, you needn't worry. Also, with voicemail to email, if you're busy at work (when are you not?) you can make sure you don't miss any messages by just quickly glancing at your inbox.
5. Healthcare providers
Clinics, hospitals, and nursing homes are busy places where staff can get overwhelmed taking care of patients and their families who are experiencing tough times. These facilities are required to fill large number of calls to all types of associates and departments. This can necessitate the hiring of receptionists, but a VoIP can help too. A VoIP provider can make transferring calls to various departments easier and more efficient, can help you get through call queue quicker, and provide you with sophisticated analytics that can help you figure out how to handle your incoming call traffic better.
Top-level VoIP providers Vonage and RingCentral are both good options for VoIP for healthcare providers.
6. Retail
With a big retail business you're going to want to be agile and able to quickly and affordably speak to clients, vendors, and co-workers in a variety of locations at a moment's notice. You'll want the ability to forward a large amount of calls—including customer service requests—and make sure that the calls get to the right extension. In other words, a long list of tasks that can be done much easier with one of the best VoIP system for retail.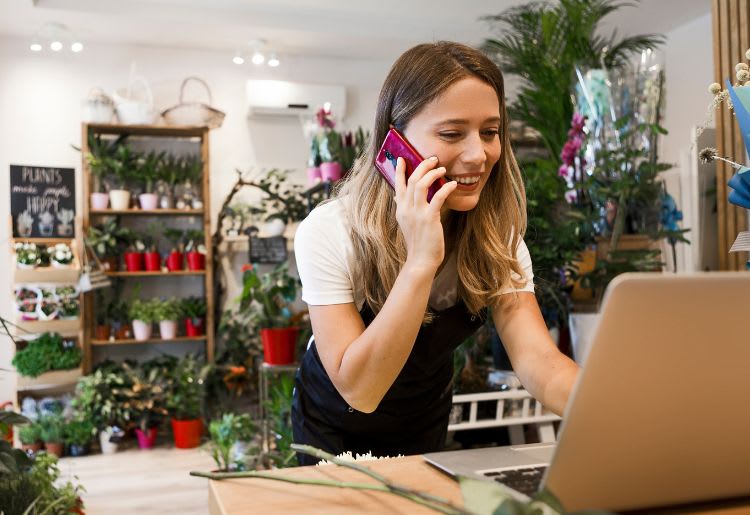 7. Educational institutions
Major schools and research institutions have very large faculties and staff working across sprawling campuses as well as out in the field. A VoIP system can set you up with a virtual attendant that can funnel calls to a wide variety of extensions so that callers don't get bogged down waiting to get through. In addition, with conferences and meetings of visiting academics or staff, the audio and video conferencing features can definitely come in handy.
8. Hotels and the hospitality industry
If you work remotely, then the mobile features of a VoIP system can really help you out. People working in the international hospitality industry will have occasion to make international phone calls that can be pricey, and deal with associates and customers in far flung locales that may be several time zones away. The affordable international calling rates can save such companies money, and the ability to group conference can help companies work together even if they're far apart.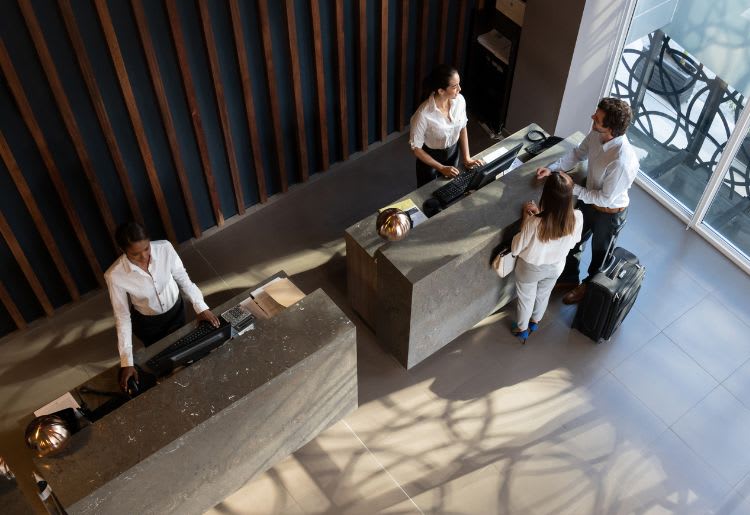 9. Restaurant supply companies
If you're a major vendor working with a wide range of clients, then a VoIP system can help you. You'll need to be able to handle a large influx of calls, and use a telecommunications system that will stay online with great phone quality, even if you're far afield. Call forwarding can also help you, as can the business software integrations that can help you manage customer outreach and reward plans.
10. A dentist or doctor's office
Bedside manner is important, but what about phone manner? This is often the first impression that patients get of their health provider, and with the premium voice quality of VoIP systems you should be able to rest a little easier.
In addition, if you're running a small practice, your receptionist duties may be hard to stay on top of, which is where the auto-attendant feature of VoIP systems can come in handy.
The Bottom Line
VoIP can make a big difference in your company's telecommunication costs, and provide you with a toolkit of features that can make running your business easier—for almost any industry. Now that you've gotten a taste of what they offer, take a look at these top providers and see which sounds best for you.