However, not all VoIP providers are created equal, and there are a few things you'll need to consider when deciding which is best for your business. First, you'll have to choose between a fixed VoIP or a non-fixed VoIP system—each with benefits tailored to different business needs.
Think of fixed VoIP like a landline—stable and in one place—while non-fixed VoIP is more like a mobile phone that can move with you. This choice between stability and flexibility can greatly impact how your business communicates every day, so it's essential for you to evaluate your firm's needs, priorities, and resources.
But don't worry. I'll take you through each option in detail.
» Discover how a VoIP phone service can transform your business.
What Is Fixed VoIP?
Fixed VoIP, sometimes referred to as traditional or on-premises VoIP, operates through a dedicated physical address or "fixed" location like an office. It uses on-site IP phones and on-premises private branch exchange (PBX) systems to make and receive calls over the internet.
Fixed VoIP is usually less mobile and flexible when compared to cloud-based VoIP systems, making them better suited for enterprises with stationary workforces.
I also find that fixed VoIP is particularly useful for companies that need stronger security and have to comply with regulations like the General Data Protection Regulation (GDPR) and the Federal Trade Commission (FTC). These businesses include call centers, government agencies, and financial institutions.
What Is Non-Fixed VoIP?
Non-fixed VoIP, commonly known as cloud-based VoIP, frees you from the confines of having to use a single address or hardware. It's adaptable, which means you can use it anywhere with any device if you have an internet connection. In my experience, this system shines for remote teams and firms that value flexibility, scalability, and a rich set of communication tools.
Although non-fixed VoIP systems offer several benefits, they depend on a stable connection. If your internet goes down, your ability to make calls goes with it. Plus, a slow connection can mean poor call quality and the frustration of calls cutting out. And unlike with fixed VoIP, your business's data is often stored off-site, making it more vulnerable to breaches.
» Working from home? You can use your cell phone as a VoIP phone.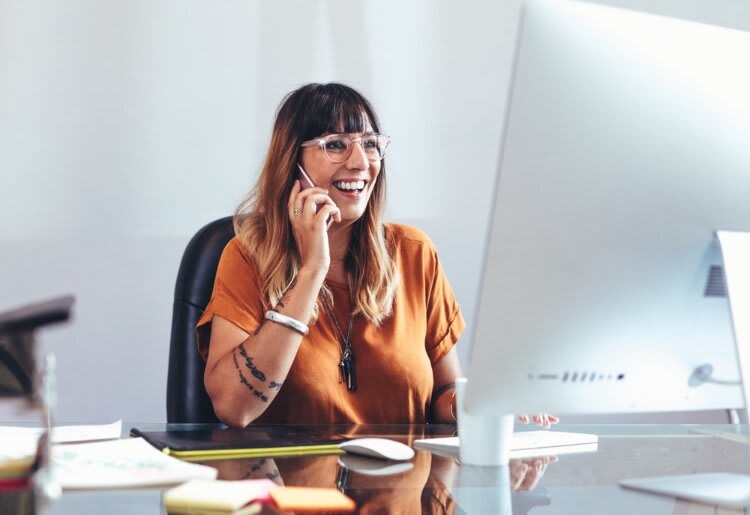 Fixed vs. Non-Fixed VoIP: Features
Fixed VoIP systems tend to offer basic calling and voicemail features, including:
Call holding: Allows you to place a caller on hold until you can return to the conversation.
Call transfer: Enables you to redirect a call to another extension or phone number.
Call forwarding: Lets you forward calls to another number.
Conference calling: Basic conferencing capabilities permitting multiple people to join a single call.
Voicemail: Standard voicemail services, sometimes with voicemail-to-email functionality.
Non-fixed VoIP offers much more advanced features, such as:
Virtual meetings: Integrated video conferencing tools that allow for virtual face-to-face meetings.
Mobile integration: Calls can be made and received on smartphones and tablets through dedicated apps.
Customer relationship management (CRM) integration: Allows call data to be captured directly in a CRM system for better client tracking.
Advanced call routing: Intelligent routing based on time, caller ID, or interactive voice response (IVR) selection.
Voicemail transcription: Converts voicemails to text and sends them via email or text message.
These non-fixed VoIP features can often be automated, saving you time and money and reducing any potential errors. Some automation features include an auto-attendant or IVR system.
Winner: Non-fixed VoIP systems offer a more advanced and versatile set of features.
Fixed vs. Non-Fixed VoIP: Hardware Requirements
Fixed and non-fixed VoIP can work with various devices, from VoIP-specific phones to computers, smartphones, and tablets. The key difference isn't the hardware but the service's flexibility.
Fixed VoIP ties you to a specific location, while non-fixed VoIP can be used anywhere with the internet. For businesses, fixed VoIP may mean investing in more sophisticated systems for additional features, but the hardware you use depends on how you want your VoIP service to operate.
Winner: Both systems have more or less the same hardware requirements.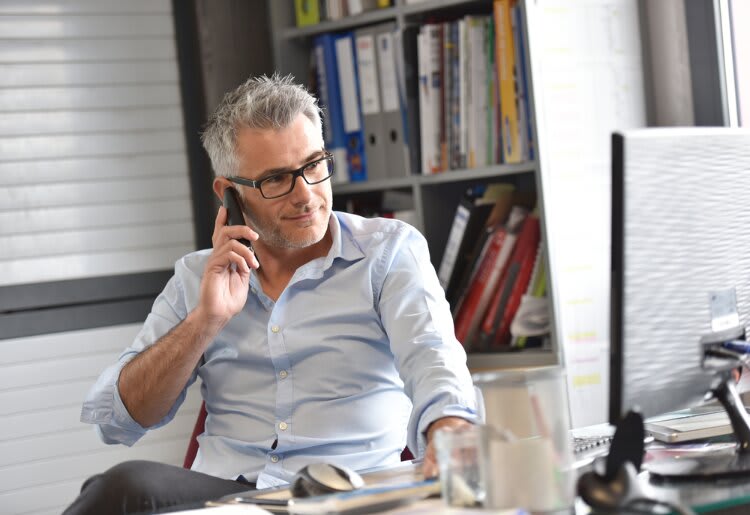 Fixed vs. Non-Fixed VoIP: Mobility
Fixed VoIP systems are designed for a fixed-in-place workforce. Users are bound to their desks and can't engage in remote or mobile work.
Non-fixed VoIP systems can make and receive calls from anywhere with a Wi-Fi connection. This makes non-fixed VoIP ideal for you to work remotely and on the go, allowing you freedom and flexibility in your work environment.
Winner: Both. Fixed VoIP suits businesses with teams mostly at their desks, while non-fixed VoIP is ideal for those who want the freedom to work from anywhere.
Fixed vs. Non-Fixed VoIP: Scalability
Expanding or modifying a fixed VoIP system can be a hassle, often requiring new hardware installations and incurring additional costs. Plus, you would normally need a technician dispatched by your service provider to make these modifications, which can be expensive and time-consuming.
On the other hand, cloud-based, non-fixed VoIP solutions are highly scalable. You can add or remove users easily, perfect for a growing business with potential upgrades looming as it expands. This can even be done in-house with a single trained staff member, depending on the complexity of your setup.
Winner: Non-fixed allows for easy adjustments without needing new hardware or external technicians.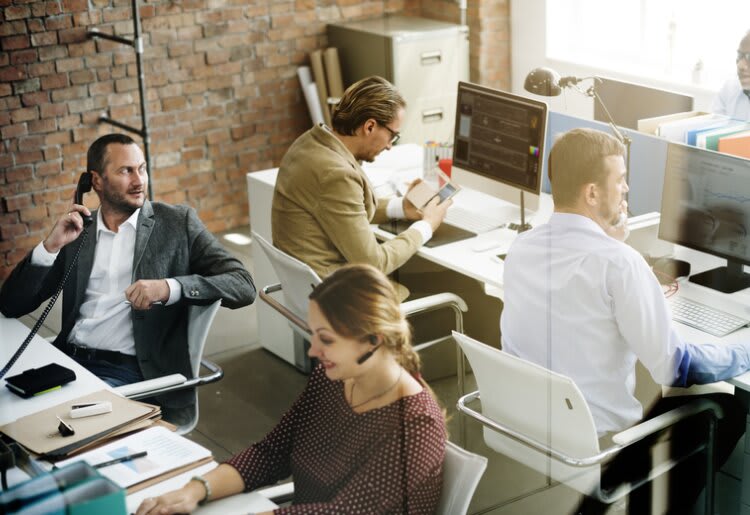 Make an Informed Connection
Choosing between fixed and non-fixed VoIP really boils down to what your business needs most. If you're all about tight security and don't mind being desk-bound, go for fixed VoIP. But if your team loves the freedom to work from anywhere and you're growing fast, non-fixed VoIP may be a better option for its flexibility and scalability.
» Reach out to an expert at Vonage or Zoom Phone for a more personalized recommendation.