Small businesses continue to switch their phone systems from traditional PBX to VoIP. This trend makes sense, given that VoIP phone systems offer dozens of benefits over legacy PBX.
However, the various phone-system acronyms can get confusing, so we're here to help.
This article outlines 10 major benefits of choosing VoIP over PBX for small businesses, including a clear difference between the two.
» Looking for a way to make telecommunications more efficient? Check out our top picks for the best VoIP services.
PBX vs. VoIP: What's the Difference?
The main difference between a legacy PBX and VoIP is that legacy PBX phone systems make calls via landline PSTN and require on-site hardware, while VoIP phone systems make calls over the internet and connect your network wirelessly.
A legacy private branch exchange (PBX) is a traditional phone system that connects your phones via analog cables, which link by landline to the public switched telephone network (PSTN).
Voice over Internet Protocol (VoIP), also known as virtual PBX, is hosted remotely by a provider and requires zero on-site maintenance. Accessible via software application, VoIP allows agents to make calls from any device with an internet connection—mobile, desktop, or browser.
Here are the 10 major benefits of choosing VoIP over PBX for small businesses.
1. Affordability
VoIP costs less than traditional PBX systems due to reduced setup and maintenance costs, more affordable features, and minimal hardware needs.
On-site PBX systems require frequent hardware updates, especially for new features. Adding users costs time and effort, often involving the local phone company and the installation of new phone jacks. Many companies have to devote an IT specialist to maintaining their PBX system, increasing salary expenses.
With a VoIP phone system, users only pay for a monthly subscription.
Subscriptions include multiple communication channels and advanced features—like routing, analytics, and collaboration tools—with wireless softphone calling from any device, meaning you don't even have to buy hardware.
2. Advanced Features
While traditional PBX systems include basic features like voicemail, extensions, and call distribution, today's VoIP small business phone services offer hundreds of advanced call center features.
Common VoIP features include internal team chat, file sharing, customizable routing, call queues, live call recording and transcription, AI agent feedback, real-time analytics, and video conferencing with live collaborative features like screen sharing.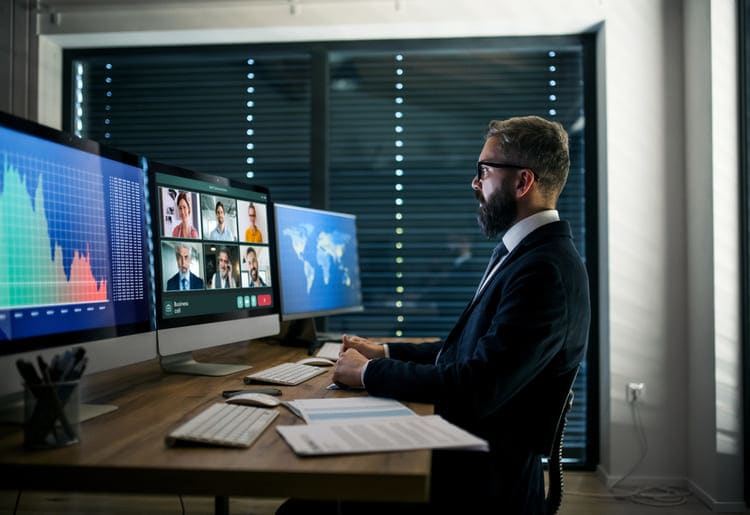 3. Multiple Communication Channels
Traditional PBX phone systems are limited to voice calling only. In contrast, VoIP providers like RingCentral offer unified communications (UCaaS) platforms that bundle multiple communication channels: VoIP phone, internal team chat, fax, SMS, and video conferencing.
A VoIP app allows agents to jump between channels within one interface, contacting customers via multiple methods and touchpoints, with multichannel inboxes that organize all their conversations.
» Here's a detailed explanation of the most common VoIP protocols and standards.
4. Seamless Integration
Legacy PBX phone systems involve wired hardware, while VoIP phone systems are typically software applications accessible through a computer or mobile device.
As such, most VoIP apps integrate seamlessly with hundreds of popular tools and applications: CRM systems like Salesforce and HubSpot, calendaring systems like Google Calendar and Microsoft Teams, and communication software like Slack.
5. Accessibility
An on-site PBX system separates an agent's tools. Voicemail, routing, customer profiles, contact information, and communication channels live on different devices, windows, hardware, and computer programs.
From an administrator's perspective, this separation makes it difficult to customize settings and features.
Virtual PBX VoIP applications, such as Ooma, unify an agent's and administrator's tools within a single interface. Agents can view their call queue, access a customer's profile, return a missed call, and initiate a teammate chat with just a few clicks—all in a single window.
6. Portability
A landline phone system uses wired cables to connect all devices with the PBX and PSTN, restricting business calls and activity to the company's premises.
Since a VoIP phone system wirelessly connects all channels and tools, it frees agents and administrators to access call center tools anywhere and anytime—from any device. Agents can check their voicemail, listen to call recordings, review queue analytics, or text customers from a coffee shop, at home, or in the car.
This multi-device accessibility is especially relevant as GMI insights forecast that computer-to-phone calling will capture over 40% of the VoIP market share over the next decade.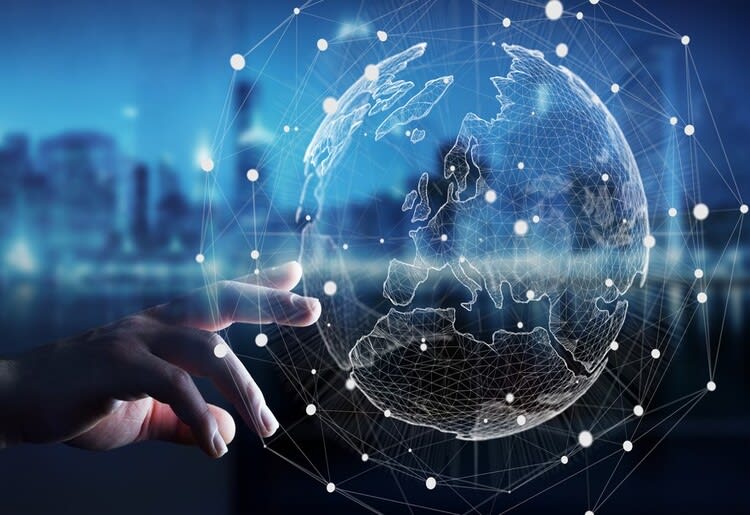 7. Scalability
Legacy PBX systems require physical cables and phone jacks to connect each agent to the PSTN, limiting a company's ability to add new seats.
Adding new agents sometimes requires installing phone jacks—an expensive, time-consuming, and painstaking process that limits scaling.
VoIP providers allow businesses to quickly add new users with just a few clicks. By purchasing a new monthly subscription, companies can add employees anywhere in the world and buy virtual phone numbers from international area codes.
Downsizing and removing employees is quick, with subscription cancellation taking just a few minutes.
» Follow these tips to make your business smarter.
8. Global Presence
When interacting with long-distance customers and clients, a company benefits from having local phone numbers across the globe. Landline PBX systems restrict a company to the PSTN phone number assigned to its address by the local provider.
VoIP providers sell virtual phone numbers in area codes across the US and the world, allowing companies to build a local presence internationally, no matter where their headquarters are located.
9. HD Audio
Most landline phone systems use G.711 and G.722 codecs, which offer narrowband and wideband audio signals that deliver midrange sound frequencies.
In contrast, most VoIP phone systems use the modern Opus codec, with a super wideband signal that catches and delivers low and high audio tones. With a wider band signal, VoIP is able to transmit high-definition (HD) audio for crystal-clear calls.
10. Improved Team Collaboration
Most VoIP phone systems include application dashboards, communication channels, and features that facilitate team collaboration—a major benefit for remote and hybrid teams.
Tools like one-click video conferencing, team chat channels with file sharing and co-editing, and collaborative whiteboards enable teams to plan and record meetings, draw and sketch ideas together, and co-author documents simultaneously.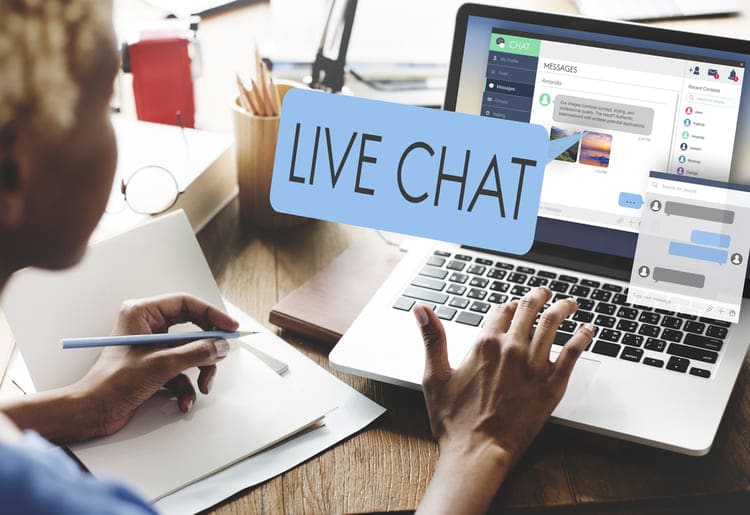 Why Your Small Business Should Choose VoIP over PBX
Regardless of your company's team size, location, remote and hybrid status, or budget—VoIP offers dozens of benefits over on-site PBX phone systems, paving the way for a predicted 10% annual growth rate over the next ten years.
Not only does VoIP remove the hassle of setting up and maintaining PBX hardware—it simplifies an agent's life with a cohesive multichannel interface and easy accessibility from anywhere.
Further, VoIP unlocks new use cases with more channels and features than on-site PBX.
» Take a look at our top picks for the best virtual PBX phone systems.