People who are attuned to this concept can help facilitate a more accurate tarot reading, giving you a serious understanding of yourself, including what drives your actions, thoughts, and feelings, and what may occur in the future.
If the idea of tarot cards speaks to you, you'll be glad to hear that there are many skilled tarot readers that can successfully guide you through this illuminating experience.
Here are 5 of the most accurate tarrot readers around:
1. Jess aka Heavenly Visions 777
Specialty: Love Relationships, Past Lives, Career
Featured on: Keen
Heavenly Visions 777 assists people in all areas of life, including relationships, work struggles, and past lives. Her approach is positive, and she enjoys delivering uplifting messages that will help you find the encouragement and direction you need to navigate through any issues in your life.
With almost 15 years of tarot experience, Heavenly Visions 777 has an almost flawless customer satisfaction rating and rave reviews. Additionally, this reader is available via phone or online chat, so you can choose to get your online tarot reading in the most comfortable way for you.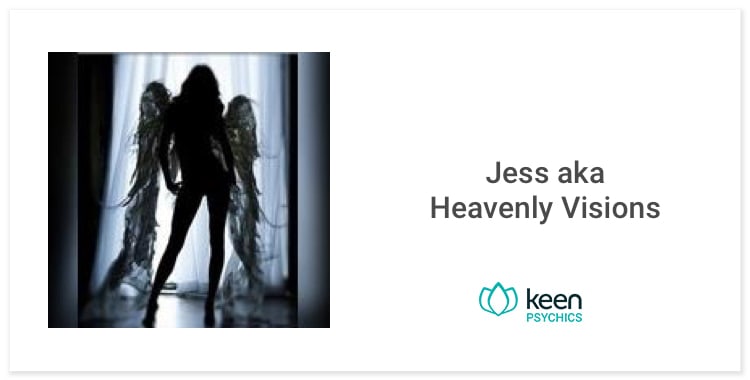 Pricing:
Heavenly Visions 777 generally charges $5.55 per minute, but you get the first 3 minutes for free. So, try out a free session and continue to a paid session if you enjoy the experience.
Testimonials:
Love readings with Jess!! She reads my situation like a book and remembers past readings. Has called my situation very accurate. Now to be patient.. thank you as always!! - Pmm36
Had a really nice reading this morning with Jessica she was able to answer all my questions n was able to set my mind at ease she is so very knowledgeable with the tarot n so very sweet m honest. I'm really glad I spoke with her. Xo- rxdrugs
Read our Keen review

Keen Visit Site
2. Psychic Kimberle
Specialty: Psychic Medium, Energy Healing, Clairvoyant
Featured on: Psychic Source
If you're looking for an accurate tarot reading online, Psychic Kimberle is a top reader. Bringing her 28 years of experience to Psychic Source, Kimberle contributes psychic literature regularly to the site. She uses a combination of tools including tarot cards and reiki to help clients heal and find solutions to issues. Her tarot card readings are delivered with expression, compassion, and gifted insight.
People particularly love Kimberle's beliefs that she incorporates into her readings, including your ability to succeed and your internal strength to forge your own paths in life. Kimberle has frequently answered questions before they were even asked, so if you're having trouble expressing yourself, she may be the ideal psychic for you.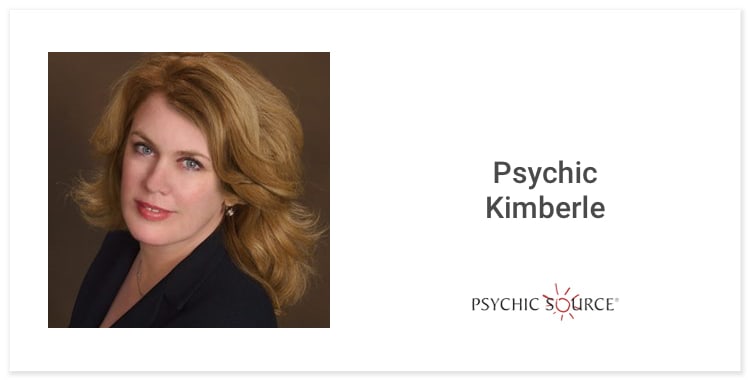 Pricing:
Psychic Kimberle charges $8.75 per minute for phone or chat sessions and $10.75 for video calls. Right now, you can access this professional tarot reader at Psychic Source's introductory rate. New members can take advantage of the following deals:
Get 10 minutes for $10
Get 20 minutes for $15
Get 30 minutes for $19.80
The 30 minute plan is the best value because it works out to less than a dollar per minute, saving you nearly half of the standard price. Additionally, new members get their first 3 minutes free of charge, and everyone receives a 100% satisfaction guarantee. If you have a bad experience, you'll be refunded.
Testimonials:
Kimberle is great to talk to. She was able to clear my energy remotely and I felt so much better after a chat reading with her. Like after getting 8 good hours of sleep! She knows exactly what you need to know in that moment and how things will go given where energy is. She is very consistent in her predictions, being able to look at what's going on and perhaps what has changed. Does not waste your time. - Noelle16
Kim is my go to. She really is the best here. A lot of things I ask her pan out. She doesnt need names or dob and she responds very quickly and accurately. I ask her if me and my bf will be travelling together as everything is booked already she said she see me travelling alone and see us going home together and that he will follow there will be some delays.. and guess what I am on holiday right now left alone and my BF booked a ticket 7 days after... I wont talk to anyone else only her :) the BEST.- Rachellskii33
Read our Psychic Source review

Psychic Source Visit Site
3. Liam
Specialty: Sexuality, Love Relationships, Finance/Career
Featured on: California Psychics
Liam conducts his readings via a deep understanding of natural law, so you get an accurate tarot card reading every time. What's more, his clients appreciate the respect and sensitivity he employs during each of his readings. In fact, Liam starts each session with a card already drawn so the answers are forthcoming and you don't have to waste a single moment.
Liam focuses on linking the subconscious to the conscious mind and bringing out your intrinsic truths through your emotions and energy.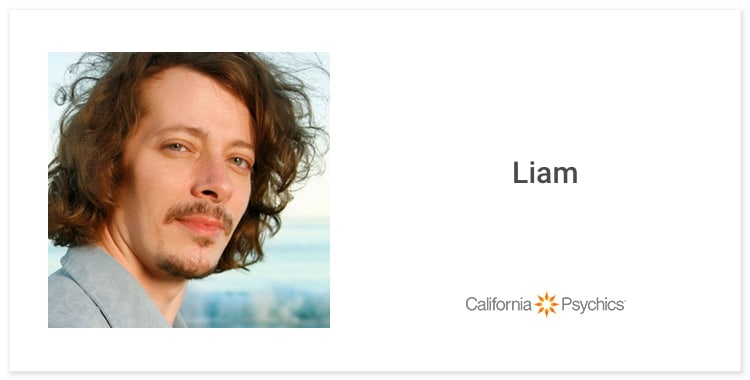 Pricing:
Liam charges $15 per minute, but California Psychics has ongoing promotions so you can access the help you want for less. The current promotion is for 1 of 3 packages:
Premier Package for $4/minute
Preferred Package for $2/minute
Popular Package for $1/minute
The promotion allows you to access readers who normally charge much more per minute for a fraction of the price. So, someone who typically charges $5/minute falls under the Popular Package and will now only cost $1/minute. Someone who charges $15/minute falls under the Premier Package and will now only cost $4/minute.
Testimonials:
Liam was amazing. He connected right away, definitely knew what was going on with this "relationship" type thing I have going on. I feel calm and reassured after speaking with him. I'll definitely be calling him again! - A.L., Central Falls
Liam is just so damn good. Really. The level of accuracy, details, and depth is unmatched. Several of his predictions have also come to pass. Liam, thank you for helping me out with my love triangle and with the new position at the media company! - Christina, Long Beach
Read our California Psychics review

California Psychics Visit Site
4. Sweet Spirit of Love
Specialty: Energy Healing, Tarot Cards, Clairvoyant
Featured on: Kasamba
Sweet Spirit of Love is just what she sounds like. She offers a wealth of wisdom founded in ancient practices and delivered with a gentle touch. Unlike most online tarot readers, Sweet Spirit of Love uses unique tarot cards that were made from her home village in India, crafted by her revered pundit teacher and endowed with the special power to reveal hidden truths.
Pricing:
Sweet Spirit of Love charges $7.99/minute, but she is currently offering her services for a 50% discount.
Testimonials:
"Absolutely amazing" User_bpt6yu
"love it and i can feel like i trust her!" - User_r3a2h2
Read our Kasamba review

Kasamba Visit Site
5. Psychic Bella
Specialty: Love and relationships, career and finance, spirit guides, destiny and life path, tarot cards
Featured on: PsychicCenter
For the past decade, Bella has performed readings for thousands of customers, using what she calls a "gift from God." Bella specializes in tarot cards, love and relationships, but also counsels about career and finances, and can help you try to work out how to achieve your goals.
Pricing: Special introductory offer of 10 minutes for $5. After that you'll pay the psychic's fee, which typically ranges from $2-9 per minute. Psychic Bella charges $5.50 per minute. The site also has a loyalty rewards program, which gives clients 10% back on what they spend (so if you spend $50 in a given month you'll automatically get 10% back to use as credit the next month).
You can also fo email readings, in which you send questions and receive written responses. For 2 questions the price is $35.99 and for 3 questions it's $45.99.
Testimonials:
"Bella is the best, and gives you peace, and everything she says is very accurate. She is a true psychic and one of the best on the website. Thank you Bella!!! Your reading always helps me a lot!!!"
Read our PsychicCenter review

PsychicCenter Visit Site
Find Clarity
Getting a tarot reading can be an intimate experience, so make use of special offers to try a free psychic reading app before committing to a single reader. For anyone seeking guidance and insight, it's worth trying one of the top 5 tarot card readers.