Online therapy can be a vital source of support for many during the holidays, providing a listening ear and practical strategies to foster a sense of connection amidst solitude. It can help address the feelings of isolation that more than 30% of Americans experience during a time typically associated with festivities and communal cheer.
Whether your loneliness stems from being away from family, grieving the loss of a loved one, or experiencing the pressures of social comparison, it can significantly dampen the holiday spirit.
As a therapist, I've witnessed the transformative power of online therapy in overcoming these hurdles. Let me guide you through some strategies to help you feel less alone this festive season.
» Learn about the 10 most common types of therapy.
Christmas Conundrums
In my practice, I often encounter holiday-related stressors and emotional triggers such as financial strain, the stress of gift-giving, the demands of hosting, and the challenges of traveling to see family and friends.
Travel during the holidays, affecting 47% of US consumers, is invariably hectic and can lead to family conflicts, which become significant headaches, especially if past seasons have consistently involved disputes.
This period can also heighten social anxiety, as there's pressure to mingle with large groups, sometimes at mandatory work events like holiday parties or end-of-year functions.
The urge to compare oneself with others on social media, who appear to be having a perfect holiday, can trigger stress and set unrealistic expectations for happiness.
Additionally, the sorrow of grieving a lost loved one often intensifies during this season and should not be overlooked.
» Discover the upside: Explore 10 surprising benefits of alone time for your mental health.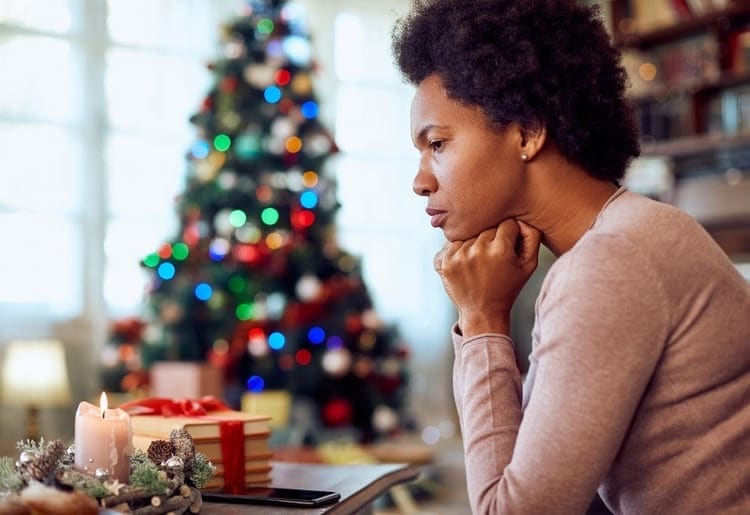 'Tis the Season to Accept Yourself
Acknowledge and accept your feelings of loneliness without self-judgment first. Recognize that many people feel this way during the holidays, and it's a completely normal response. Finding acceptance with yourself is crucial.
After you've acknowledged your feelings:
Reach out to loved ones or friends for support
Plan social activities
Volunteer
Start new traditions
Practice self-care
Set realistic expectations for yourself
Reach out to a therapist when possible
Remember, you're not alone. As I mentioned, this time of year can be a vulnerable period for a lot of people. Seek ways to overcome the loneliness of the holiday season, aiming for a happier, healthier time.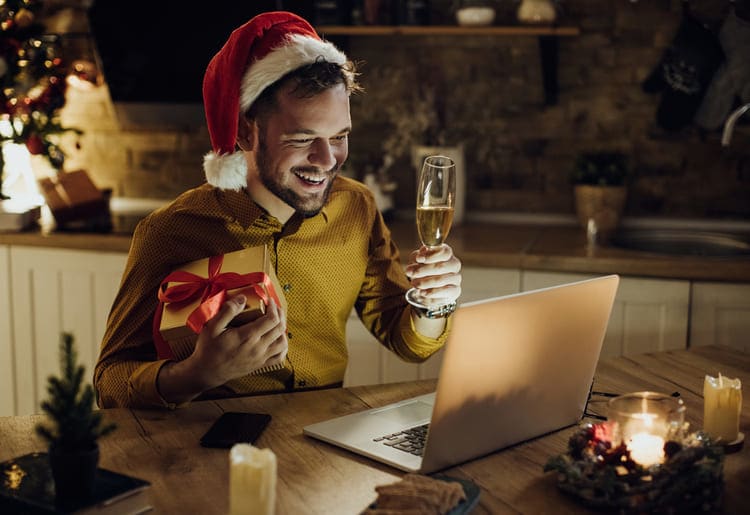 How to Overcome Holiday Loneliness
If you choose, you can enjoy plenty of activities alone to distract yourself from loneliness. Consider journaling, playing board games, joining online support groups, delving into video games, spending time with a pet, taking nature walks, watching your favorite movies, listening to music, or even throwing a dance party in your living room.
You can also pick up a new hobby that you've been wanting to try but never started. Or, divert some of your attention to those minor annoyances at home you've been neglecting.
During times of isolation and loneliness, it's vital to tap into your creativity and seek out activities that bring you joy. Keeping busy can be a welcome distraction from the negative feelings accompanying a solitary holiday.
Some other suggestions include:
Reading
Experimenting with new recipes
Indulging in arts and crafts
Building something
Learning to play a musical instrument
Exercising via online classes or videos
Gardening
Watching movies
Organizing or decluttering your living space
Exploring new subjects of interest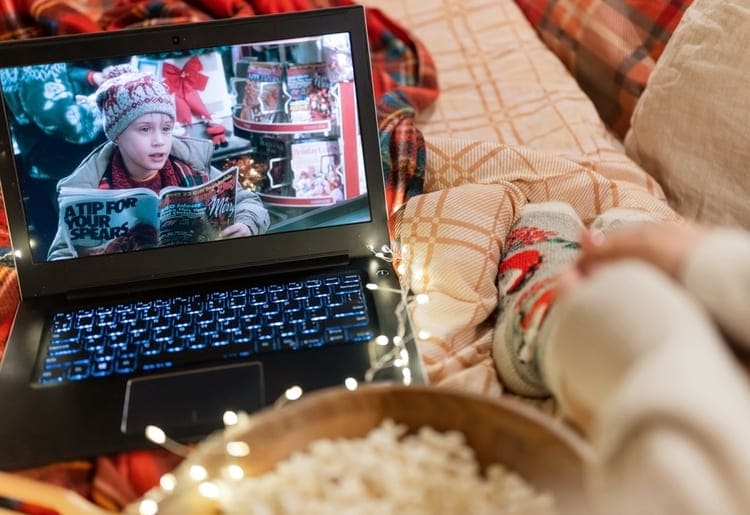 A Healing Holiday
If all of the above is uninviting to you, online therapy may be the solution you need. It may seem daunting to take that first step, but reflecting on how therapy can benefit you and setting clear goals for what you hope to achieve can help shift your focus.
Research therapists by reading their bios and understanding their backgrounds to find someone compatible. Platforms like BetterHelp provide a vast selection of counselors, while services like Cerebral offer affordable options that can accommodate your holiday budget.
And if the first attempt at therapy doesn't feel right, it's absolutely fine to explore other options. Feeling comfortable and safe with your therapist is crucial for effective treatment. If this means trying out several practitioners to find the right match, then allow yourself that flexibility.
Reminding yourself that these feelings are temporary is an important step toward a more supported and uplifted holiday experience. Wishing you a healing journey!
» Looking for a simple, less intimidating start to therapy? Try our best online therapy chat services.