As a licensed therapist, I've often seen the pattern where children who experience divorce develop insecure attachment styles and show discomfort with closeness in relationships.
According to research by sociologist Dohoon Lee, divorce increases the likelihood that children will face academic difficulties and develop negative mood and behavioral conditions.
Although these challenges can have an impact on their mental health, divorce counseling can help mitigate these effects and foster a healthy environment.
» Need divorce counseling? Check out our top 10 picks for the best online therapy services.
What Is Divorce Counseling?
Divorce counseling helps married couples address relationship difficulties, make informed decisions, and support their children's understanding of the situation. Sessions often involve one or both parents, the entire family, or individual children.
Here are 10 ways divorce counseling helps your children after separating:
1. You Can Safely Air Grievances
Couples in turmoil I've worked with often don't have a neutral third party to help them make sense of what they're going through and validate each of their sides. That's my role as a therapist: to provide them a safe space away from their children where they can productively figure out their challenges.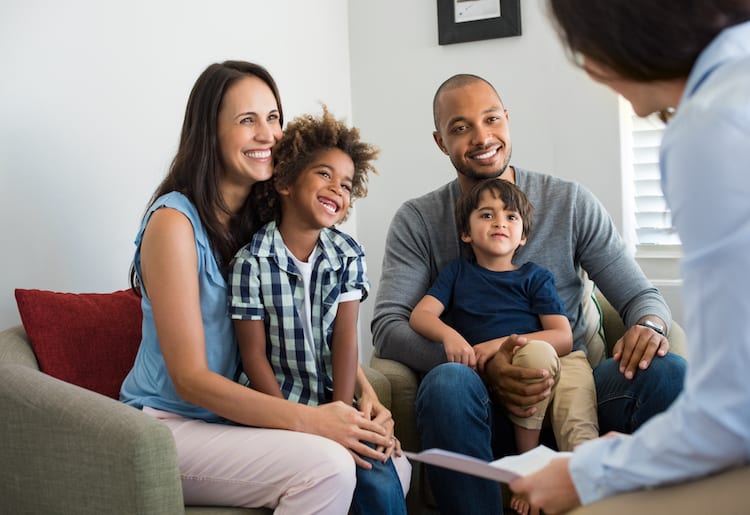 2. It Teaches Conflict Resolution Skills
When couples with children approach me during challenging times, they often struggle with effective communication.
I guide parents to express themselves more constructively. Instead of using blame-filled language like "you always/never do _____!", I encourage them to communicate their feelings gently: "I feel hurt when you _____. Could you try _____ instead?".
By focusing on shared goals and understanding, couples can resolve issues more quickly, reducing the strain on children who might otherwise be exposed to frequent conflicts.
3. Your Children Can Voice Their Experience
Divorce counseling has allowed the children of parents I've worked with to express their experience of this confusing situation as well.
In my work with couples who have children and are facing conflict, including their kids in sessions helps. It allows children to understand and express their feelings, which can lessen behavioral issues, make them feel supported, and tackle challenges like separation anxiety, ultimately boosting their mental well-being.
4. It Addresses Negative Internalized Beliefs
Especially with young children of divorce that I've worked with, kids can believe all your difficulties are their fault. They can blame themselves or become convinced you or your spouse is entirely to blame and experience a decline in mood and self-esteem.
Divorce counseling can help identify and challenge faulty beliefs and support building confidence in teens and younger children.
» Are you stuck in a negative mental pattern? Take a look at thinking traps affecting your mental health.
5. It Helps Families Build Resilience
Divorce counseling has helped couples I've worked with bounce back quicker from arguments and life challenges by helping them increase their tolerance for distress and hone coping skills for combatting stress. Distress tolerance is a key emotional well-being factor for the entire family and for children's risk of developing mental health issues.
» Want to better cope with stress? Try these stress management techniques.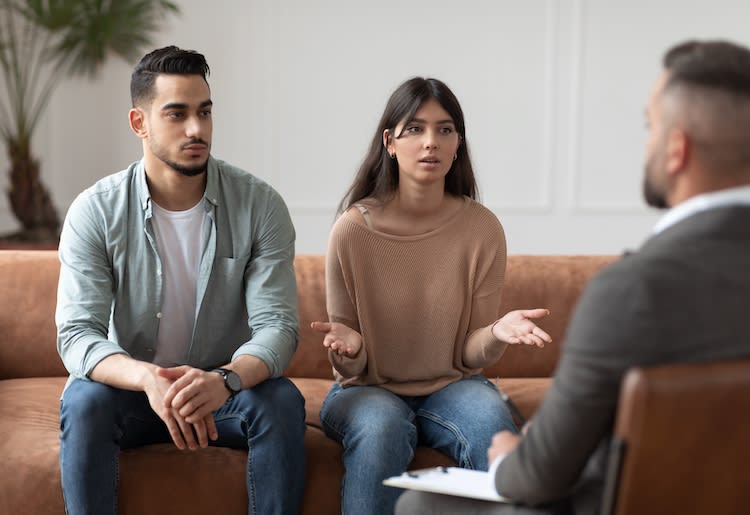 6. It Facilitates Better Decision Making
The children of couples I've worked with who are ambivalent about divorce tend to feel highly insecure, since they never know if their parents will stay together. Counseling will help you decide whether you want to proceed with the divorce, which can at least give your children a clearer sense of the future.
If you don't want a divorce, you should continue couples therapy to work through your challenges. And if you do, divorce counseling will help you prepare to inform your children and proceed from a more grounded, allied place.
7. It Supports Cooperative Separation
If you decide on a divorce, a counselor can guide you as you figure out the terms of your separation.
This continues to support healthy communication and helps you avoid challenging legal processes or divorce mediation. A cooperative separation will also protect your children from the negative consequences of open conflict.
8. It Promotes Future Planning
In my experience with divorce counseling, guiding families towards clear planning and goal-setting is pivotal. This involves not just addressing the logistical aspects like custody arrangements and holiday schedules, but also the emotional and psychological components.
Deciding on potential changes in residence or schools after a separation is crucial. But equally important is understanding the emotional impact of these decisions. By creating a well-defined plan, we not only provide a sense of structure amidst the upheaval but also offer children a reassuring anchor, helping them navigate the complexities of emotions and adjustments with greater resilience and understanding.
9. It Provides an Opportunity for Healing
Family dysfunction causes psychological trauma in children and parents. In the more severe cases, trauma or individual child therapy can help, but before you make a decision, consult a medical professional.
Divorce counseling provides a space to begin healing from trauma through co-parenting guidance, which is essential for you and your children to function effectively after a separation.
10. It Helps Your Children Redefine the Relationship
Divorce counselors often need to help children and parents redefine what family means after separation.
If you re-marry or date again, your children may find themselves as part of a blended family, prompting them to alter definitions of "mom," "dad," "sister," or "brother," which may be confusing to do without guidance. Divorce counseling can help your children through this transition.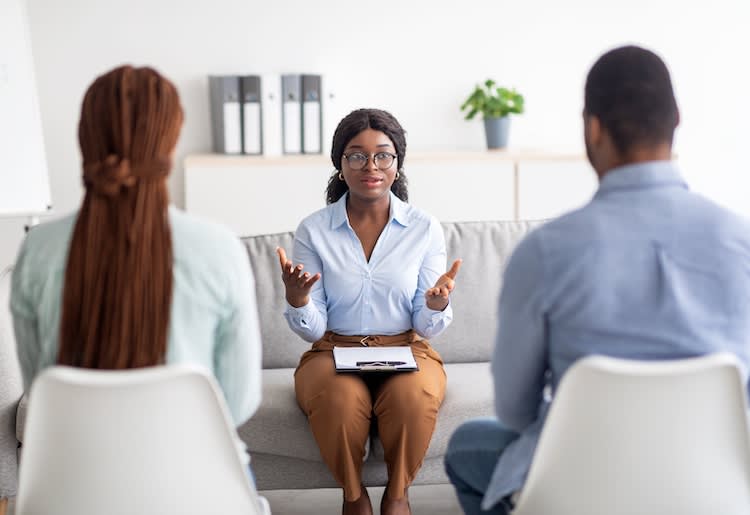 Is Divorce Counseling Right For You?
Ensuring stability and consistency during or after a divorce can help children weather the chaos of family separation.
Divorce counseling services like Teen Counseling and ReGain are there to improve communication and support healthy conflict resolution so families can move forward through separation in healthy ways.
» Become one of the many finding solace in online therapy.