It may not always be easy or convenient to prepare keto-friendly snacks. Luckily, many meal delivery services like Factor_ and HelloFresh offer easy-to-use, keto-friendly meal kits so that you can spend less time in the kitchen.
A keto diet has numerous benefits, but following this diet successfully is no easy task. Food cravings can be relentless, and giving in to them is one of the most common mistakes keto beginners make. This is why it's so important to have a few keto-friendly snacks ready to go.
Here are 10 delicious keto-friendly snacks that can be whipped up in a jiffy! We'll also discuss some tips for keto beginners to help you address those hunger pangs or cravings without worrying about weight gain, so keep reading.
1. Grilled Asparagus With Nutritional Yeast
This is a really simple recipe made with only four ingredients.
Method
Grill the asparagus in garlic butter. Serve it on a plate and sprinkle it with a generous amount of nutritional yeast. Finish it off with a drizzle of virgin coconut oil, and your keto-friendly snack is ready.
Nutritional Value
Asparagus is full of prebiotic fibers that support the growth of good gut bacteria. During this process, they release butyrate and propionate. These trigger glucagon-like peptide 1 (GLP-1), which reduces the effect of ghrelin, the hunger hormone (1).
Nutritional yeast contains all nine essential amino acids and is a complete protein. It is also a great source of B-vitamins, which are usually missing in a keto diet (2).
2. Keto Coffee Variation
Bulletproof coffee is a high-fat drink made with coffee and healthy fats. This keto-friendly snack is a variation of that classic keto coffee, but the secret ingredients we add significantly increase the nutritional value.
Method
Blend together a cup of warm water and a teaspoon of coffee powder, cacao powder, and ghee.
Nutritional Value
By using ghee instead of butter, you are getting pure butyric acid. This is an essential nutrient for the digestive system and can increase satiety. This snack also triggers GLP-1, reducing hunger pangs (3).
Ghee is very high in omega-3s that support a healthy heart and cardiovascular system. Cacao is high in anandamide and phenylethylamine. It has a serotonin and endocannabinoid response on the neurotransmitter level, further reducing hunger.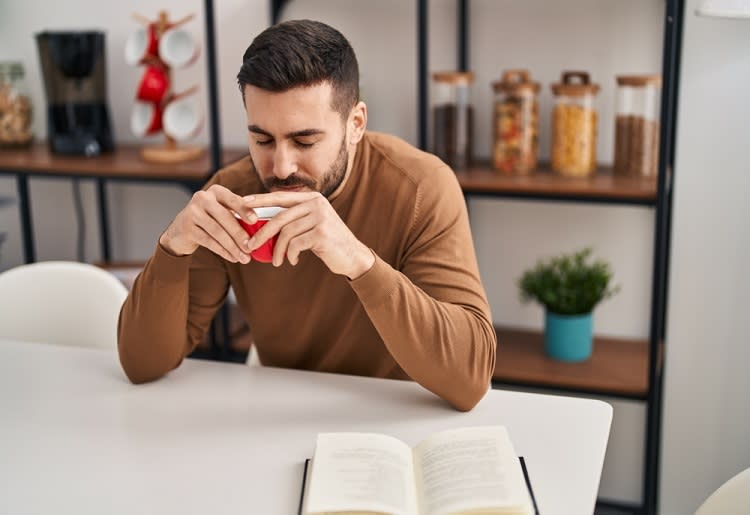 3. Keto Salted Macadamia Nut Clusters
In a ketogenic diet, macadamia nuts top the list in terms of nutritional value, making salted macadamia nut clusters can the perfect keto treat. Plus, you'll only need three simple ingredients to make them.
Method
Toast your macadamia nuts in a skillet and place them on a baking sheet. Make a cluster of three or four nuts. Pour melted chocolate over them and add a sprinkle of sea salt. Let it chill in the fridge, and your snack is ready.
Nutritional Value
Macadamia nuts are loaded with healthy monounsaturated fats, fiber, B vitamins, and minerals. They have the lowest carbs compared to any other nut. The high antioxidant content in macadamia nuts neutralizes free radicals and protects you from cellular damage. These nuts are also a powerhouse of tocotrienols, a form of vitamin E that has been theorized to protect against diseases such as cancer.
4. Avocado Egg Salad
Avocado and egg salad is filling and can also help you lose weight. This mouth-watering combination is easy to make and super beneficial for your health.
Method
Make a dressing with mayonnaise, dijon mustard, salt, pepper, and sweet pickles. Place hardboiled eggs, two cubed avocados, and minced red onion in a bowl and add your dressing. Mix well and enjoy.
Nutritional Value
Avocados are rich in healthy fats like oleic acid. Healthy fats increase your metabolism and improve blood sugar control. It also has anti-inflammatory properties and is great for your heart health. Eggs are high in protein, choline, lecithin, vitamins, omega-3 fatty acids, and carotenoids. They help maintain your eyesight, raise your good cholesterol, and have antioxidant properties.
5. Lettuce Wraps
Lettuce wraps are an Asian delicacy that can be eaten as an appetizer or a snack. They are healthy and simple to make. You can have any filling you want—ground beef, chicken, or even turkey. It's a fantastic keto alternative to a sandwich.
Method
For the sauce, mix hoisin, soy sauce, rice wine vinegar, sesame oil, and chili flakes in a bowl. Cook any meat of your choice with garlic, ginger, green onions, salt, and pepper. Pour in the sauce and cook for another 30 seconds. Add your filling on top of the lettuce leaves, wrap, and serve.
Nutritional Value
Lettuce wraps are a low-calorie, low-carbohydrate food that can make for a great refreshing summer snack. It contains lots of protein, fat, fiber, and important vitamins and minerals.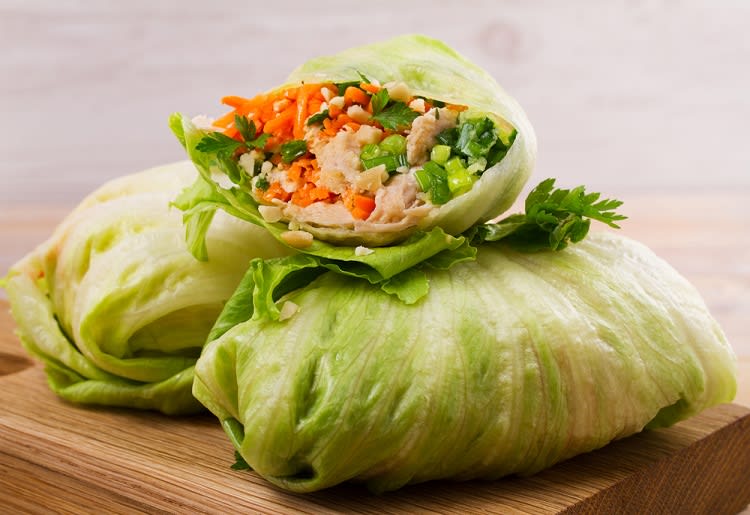 6. Bone Broth
Bone broth contains the goodness of collagen, the protein that connects your body. Your skin, hair, nails, arterial walls, and connective tissues are all made of collagen. Therefore, when you drink bone broth, you provide your body with nutrients that increase skin elasticity and make you look younger.
Plus, you can even make a meal out of it by adding some keto pasta noodles.
Method
Put chicken or beef bones in a slow-cooker with water. Add a tablespoon of apple cider vinegar, salt, and pepper. You can also add celery sticks, carrots, and garlic for more flavor. Let it simmer between 4 and 24 hours. Cool and strain it, and it is ready to be enjoyed.
Nutritional Value
Bone broth is very high in nutrients. It is a rich source of vitamin A, B2, B12, E, calcium, magnesium, iron, selenium, zinc, potassium, omega-3s, and omega-6s. Bone broth contains high-quality protein and important amino acids.
7. Keto Trail Mix
It is always a good idea to make your own trail mix at home. This combination of healthy nuts and seeds is a great source of protein and healthy fats. It's also high in fiber, which keeps you fuller for longer.
Method
You have free rein here. Combine your favorite keto-friendly ingredients to make your trail mix. Use dark chocolate, dried fruit, seeds, and nuts of your choice, but be careful not to add any sugar.
Nutritional Value
Depending on the nuts and seeds in the trail mix, this keto snack usually has 4 grams of carbs, 14 grams of fat, and 5 grams of protein per serving. It is also high in essential vitamins and minerals like vitamin A, vitamin C, magnesium, niacin, and calcium.
8. Edamame
Edamame refers to green soybean pods that are boiled or steamed in salt water. They are a very popular keto snack that you can have with drinks or when watching a movie.
Method
Traditionally, edamame is blanched in 4% salt water and served in the pods. Simply squeeze the beans out and enjoy.
Nutritional Value
Edamame is high in protein, antioxidants, and fiber. One cup of edamame contains 17 grams of protein and 8 grams of fiber with 5 grams of carbs. It contains vitamin K and folate. Vitamin K is needed for blood clotting and healthy bones, and folate is essential in red blood cell formation and healthy cell growth.
9. Parmesan Crisps
These low-carb snacks are perfect for a keto diet. The best part is they are made of just one ingredient—parmesan cheese.
Method
Place two tablespoons of shredded parmesan at a time on a baking sheet covered with greased parchment paper and bake at 350 degrees.
Nutritional Value
Parmesan is a great source of calcium and protein with 35.1 grams of protein per 100 grams of cheese.
10. Keto Bombs
Keto bombs are made from ingredients that are very high in fat: nuts, nut butter, coconut oil, and avocado. They are the perfect keto-friendly, low-carb goodies. They're also vegan!
Method
Mix a nut butter of your choice with coconut oil and cocoa powder. Add a pinch of salt and some stevia to sweeten. Pour the mixture into ice cube trays or candy molds and freeze until set.
Nutritional Value
One keto bomb usually contains 70 calories and 2-3 grams of carbs. They trigger fat burning in the body, keep you in ketosis, and help balance your blood sugar.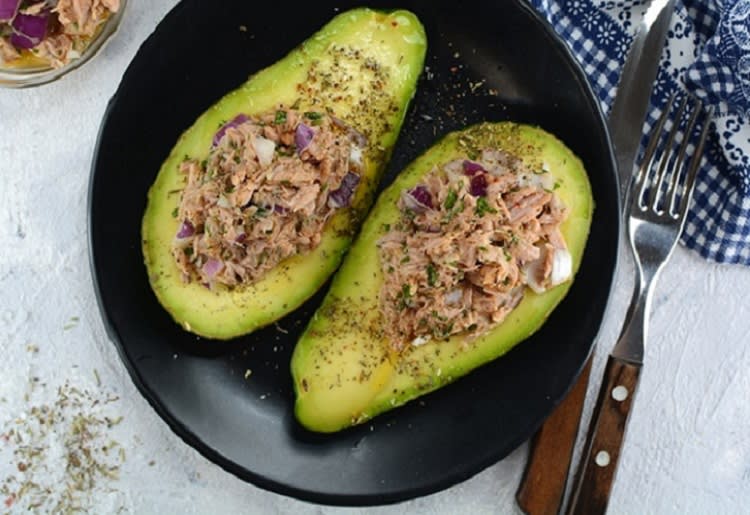 Let These Snacks Curb Your Cravings
Staying in ketosis can be difficult, but don't allow food cravings to ruin your progress. These delicious keto-friendly snacks are great for curbing any cravings for sweet, salty, crunchy, or comfort foods. Try them for yourself!
If you can't find time in your busy schedule to prepare these snacks, consider using a keto-friendly meal delivery service to make sticking to your keto diet a breeze.
References