With all of the resources available to you today, there's never been a better or easier time to create your own family tree. Think of yourself as a modern-day Indiana Jones, out to uncover the truth about your family history and your own genealogy! There are secrets to learn, mysteries to discover, and questions to answer if you're willing to take the plunge.
With all the information carefully researched and artfully displayed, you can create a trace on your lineage timeline that you can preserve for your children, grandchildren, and generations to come. Before you do a deep dive into your family history, though, here are a few helpful tips for creating the perfect family tree.
Family Tree Building Tip #1: Get family members involved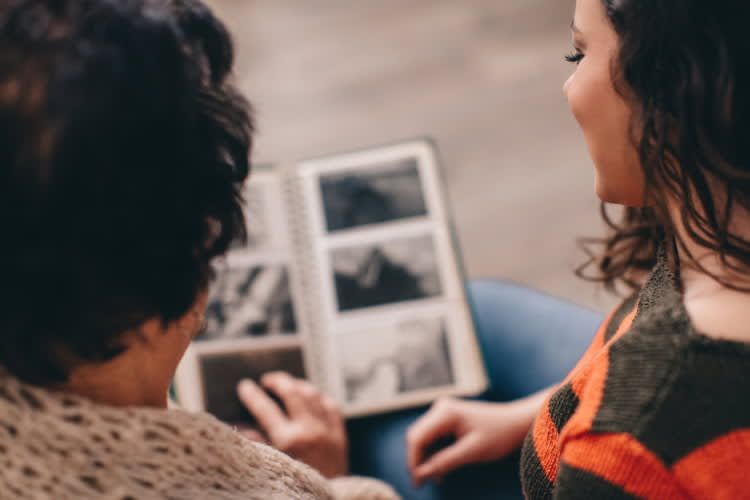 Family gatherings don't just have to happen around the holidays. Put aside those annual squabbles you and your cousin Phyllis have over the Thanksgiving meal, and look past the frustrating habits that made you stop talking to your Uncle Bill. Why? Because it's family tree time, and the more hands on deck, the better.
The more family members you have on board, the more information and information resources you have to work with. Think about how much you know about your parents or grandparents. Now think about how much you know about your great uncle or aunts. Not nearly as much, right? That's why it's helpful to have cousins join forces. Each branch of your family tree can contribute their own intimate details about their parents and grandparents, adding a wealth of details and legitimacy to the facts as well.
Someone may have already done a lot of family research. You can utilize this information, saving you boatloads of time and effort. And besides which, think about what a fun project this will be when siblings and cousins unite for the common good.
Family Tree Building Tip #2: Utilize online family tree builders
Family tree building is nothing new. So why reinvent the wheel? There are incredible online tools that you can utilize to make easy work of your genealogy research. DNA kits services like MyHeritage, AncestryDNA, Genes Reunited, and LegacyTree are just a few of the many sites available with excellent tools for creating perfect family trees. These services have access to useful resources that can be a wellspring of information on your genealogy, including:
Libraries
Online genealogy sources
Census records
News stories
Land deeds
Marriage, death, and birth certificates
Pedigree-linked entries
Family Tree Building Tip #3: Have a plan
Embarking on a family tree project can be exciting, exhilarating, and energizing all at the same time. It can also be overwhelming if you aren't careful. After all, each generation you go back to doubles your entries (2 parents, 4 grandparents, 8 great grandparents, etc.). So you can imagine how big your tree can get and fast.
Do yourself a favor, and have a plan before you get started. Ask yourself just how far back you are planning to go. This is one of the most important questions you need to ask yourself before starting your family tree project. Realize that the farther back you go, the more involved, the more research-intensive, and, yes, the more expensive the family tree will be. But then again, who can put a price tag on heritage?
Also, decide which bits of information you're going to want to include in your genealogy project. Names and family relations are the bare minimum. But you can also include things like birth, marriage, and death dates, as well as pictures, family anecdotes, recipes, etc.
Family Tree Building Tip #4: Focus on one line at a time
As we mentioned, the further back you go, the more branches and more fractured your tree becomes. You can't go chasing each branch simultaneously, or you'll get lost faster than Jennifer Connelly in the labyrinth! Take one line, and follow that through as far back as you can go. Then take another line, and follow that one. Do things slowly, systematically, and individually to keep your family tree organized, accurate, and feasible.
Family Tree Building Tip #5: Check sources & ask questions
While it's great if someone else has already done the research for you, don't take everything as gospel. Make sure to check their sources, ask plenty of questions, and doubt the veracity until it's been proven. This will contribute to a highly accurate and as near perfect family tree as you can ask for.
Family Tree Building Tip #6: Utilize your local library
While online genealogy services are venerable cornucopias of information, some people just don't have the budget for that. If that's you (or you're not quite ready to make the investment just yet), there is a far less expensive solution: your local library. Libraries frequently have reams of information about heritage, including documentation, news archives, and more to help fuel your ancestry search. Many libraries will have user-submitted materials that might not be in broader public collections. In fact, there are some genealogy resources that are exclusive to public libraries only.
Also, be sure to ask about rare genealogy collections. These aren't kept with the regular books and archives. Rather, they need to be specially requested. And most libraries will only allow you to access these specialties at given times of the day. So ask the librarian right away to make sure you get in before cutoff times.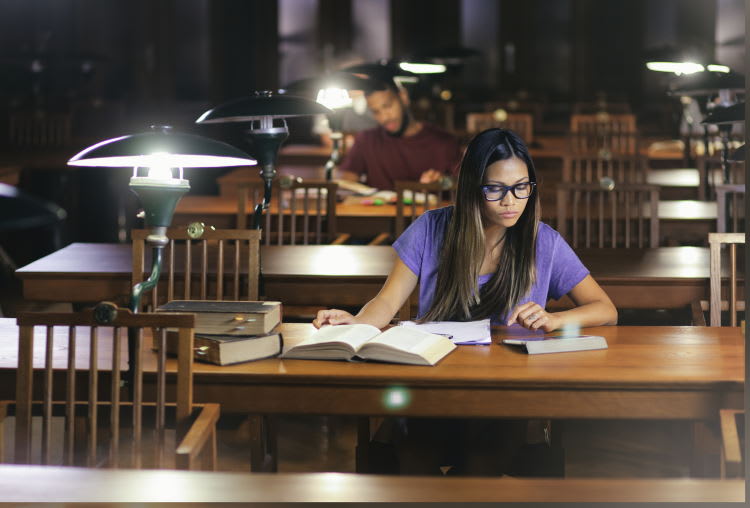 But a word of caution. Not all libraries have access to the same collections of information. An easy way to save some time and aggravation is to look at a library's website or call them up directly and ask which genealogy material and resources are available there.
Family Tree Building Tip #7: Research before you research
And while you're at it, ask about the opening hours. Genealogy libraries aren't as functional as the regular public libraries. You are going to want to check out when they open and close, so you aren't met with a CLOSED sign after clearing your entire day's schedule to do family tree research. [Don't forget to look into parking availability too if you're planning to drive there.]
Family Tree Building Tip #8: Be sensitive
You might not have thought of this one, which is why we mention it. Not all details about your family and heritage need to be disclosed. There might be details about a family member (bankruptcy, affair, illegitimate child, disowned. etc.) that their children or other relatives don't need to be reminded of. In fact, they might not even know some well-kept secrets. In other words, use some discretion when creating your family tree. Perhaps decide not to include certain information that might be hurtful for someone in your family.
Family Tree Building Tip #9: Take a trip down memory lane
Libraries are awesome for genealogy research, and so are the extensive online networks you can sign up for. But there's a better place to start your heritage work: your own attic. Or basement. Or bedroom closet. Or trunk. Or wherever you keep old family "junk." You'd be amazed at the treasure troves you can uncover when digging through this stuff. Also, rummage through mom and dad's place, as well as grandparents' homes. They'll have even more useful and fascinating genealogy information.
Family Tree Building Tip #10: Share with others, rinse, and repeat
You've used all the tools we mentioned to gather as much information as you can. Ready to create your masterpiece? It's a good idea to create a rough draft before you make the final project. You can do this manually (paper and pen style) or use an online tool like LucidChart or Genes Reunited for creating your family tree. Once you have your beautiful final draft, you can share with relatives, ask them for input, and keep going.
Build Your Family Tree for Yourself, Your Kids, & Posterity
Your family tree is a living entity. Once you plant it, it can continue to grow alongside you. As you share with relatives, more information can be added. As new archives are discovered, you can give the tree more depth. Cool features like relative match finders can uncover long-lost family, further adding to this rich part of your heritage. The family structure has been a deep part of our identity since time immemorial. And with some time and effort, you can create an indelible impression of your family heritage that has made your link in the chain of history for all eternity. Time and effort certainly well-spent.