Yes, that would certainly be a real gamechanger. And that's exactly what's been fueling the trend toward medical DNA testing. A powerful tool with both preventative and restorative advantages, these genetic sequencing barometers are helping the medical world revolutionize the way we approach our health. Curious about what a medical DNA test is, what you can learn from one, and how exactly it works? We've got the answers, so read on to be enlightened.
Short on time? Here are our top picks for at-home health and wellness tests
What Health Information Can a DNA Test Tell Me?
Your DNA contains important clues about your genetic predisposition to certain health conditions. For example, your genes may offer information about whether you're predisposed toward developing certain types of hereditary cancers or other hereditary diseases. Your genes can also tell you whether you're at higher risk of diseases that have been linked to DNA, like diabetes and Alzheimer's.
DNA tests can also provide more holistic health information. You can determine what weight your body is naturally predisposed towards being, for example, or what vitamins you may need in more abundance than the average person. DNA tests may also be able to identify foods you may be sensitive to or whether you're at elevated risk of high cholesterol.
Make sure to take DNA test results with a grain of salt, however; they are based on correlation and probability. They do not predict every health problem you will have to face, guarantee you will get a certain condition, or ensure that a certain diet will help you lose weight.
How Can a DNA Test Help My Health?
The more you know about your health, the more proactive you can be about staying healthy.
When you know, for example, that your genes predispose you towards high cholesterol or other heart health issues, you can change your habits to eat a more heart-healthy diet or get more exercise. Along the same lines, if a DNA test shows that you are likely to have food sensitivities, you can start to avoid foods that may have been making you feel bad without you even realizing it.
A DNA test can also help you seek preventative treatment if it reveals you are at high risk of developing a hereditary disease. For example, individuals who have genes associated with some cancers can get screened earlier or more frequently for those cancers.
What's Important to Check When Choosing a DNA Test for Health Problems?
There are many DNA testing companies that offer genetic tests specifically for health, and many of them test the same set of genes. So, when comparing DNA test services, there are a few key factors to consider.
Cost - Pricing varies widely between DNA testing companies, particularly when it comes to health-related tests. When comparing costs, be sure to consider how many genes are being tested with each service and whether there are any add-on charges for shipping or analysis. In addition, consider the resources you will have available to you to help interpret your results. Budget-friendly tests might include just your DNA results, while more expensive tests could include a consultation with a genetic counselor.
Accuracy - Most DNA tests are highly accurate when it comes to actually sequencing your DNA. However, testing companies can vary in how accurate they are at predicting specific conditions or predispositions based on your genetic makeup. That's because some conditions are more complex than others and involve more genes. The more complex a condition, the less accurate any predictions that a company makes are likely to be.
Privacy - An important factor to consider when choosing DNA test services is what happens to your saliva sample and DNA sequencing data after you get your report. Some companies place an emphasis on user privacy and promise not to share any data without your permission. Other companies don't have the same focus on privacy and may share your DNA data with researchers or even with insurance companies.
Speed - The sooner you get your genetic test results, the sooner you can start working to improve your health. So, speed matters when choosing the best DNA test for health, too. Many companies are able to deliver results in a matter of days, but some providers can take several weeks to process your DNA sample.
Are DNA Tests Accurate?
The process of sequencing your DNA from a saliva or other bodily sample is highly accurate. While there is a small chance of error with any DNA test, you can trust most reputable DNA testing providers to accurately report what your gene sequence is.
That said, the process of using DNA data to discern health information can be a bit fuzzier. Some conditions are cut and dry—if you have a specific gene variant, then you either have or are likely to develop a specific condition. Most conditions, however, are less clear. You might have a few genes that indicate elevated risk for a condition, but other genes that indicate decreased risk for that same condition.
For those conditions, health reporting can vary between different test providers depending on how they interpret the data. The best DNA health test providers will explain when an interpretation is more or less certain.
Our Top10 DNA Tests for Health Ranked & Reviewed:
1. Toolbox Genomics
Best for: Testing your immune system health
Price per kit: $199
Results in: 4 weeks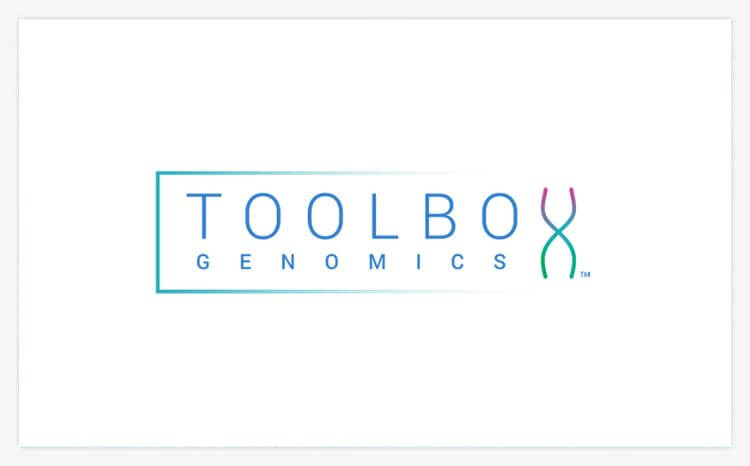 Toolbox Genomics offers a DNA test that provides information about 16 different health traits, including immunity, diet, gut health, heart health, exercise response, and more. Notably, the test also provides details about your genetic susceptibility to viruses. Your test results come with personalized meal recommendations, vitamin recommendations, and a training plan adapted for your body.
In addition, the company offers an epigenetic DNA test, which measures how your lifestyle has impacted your DNA. Insights from the epigenetic test include your biological age and an inflammation score. Notably, you can retake the epigenetic test to see how your body is changing over time.
Toolbox Genomics follows HIPAA regulations for sharing your genetic data. All data is anonymized during sample processing and sharing.
Pros:
Personalized diet and fitness plans

Epigenetic testing for biological age

Follows HIPAA guidelines
Cons:
Report doesn't offer much detail

Epigenetic test results can be difficult to interpret

Toolbox Genomics Visit Site
2. Nebula Genomics
Best for: Whole genome sequencing
Price per kit: $99
Results in: 12-14 weeks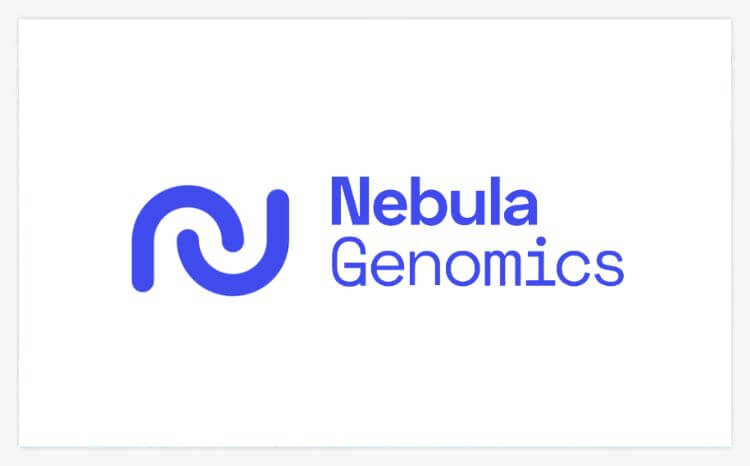 Nebula Genomics is one of the only DNA testing services that sequences your entire genome. Most other DNA testing providers, in contrast, only look at a selection of individual genes that are directly related to health traits.
The advantage to this is that you have far more data at your disposal to explore. Nebula Genomics offers tools for browsing your genome and checking which variant you have. You can also re-analyze your DNA as scientific understanding of the human genome improves to get new insights about your health.
The drawback to Nebula Genomics' approach is that the amount of data you receive can be overwhelming. This company is best for individuals who love the idea of being able to explore their genome and aren't satisfied with the limited reports that most DNA testing providers offer.
Pros:
Sequences your whole genome

Browser-based tools for exploring your genes

Includes a report on your oral microbiome
Cons:
Very long sample processing time

Amount of data can be overwhelming
Nebula Genomics Visit Site
3. InsideTracker
Best for: Monitoring health changes over time
Price per kit: $249
Results in: 4-6 weeks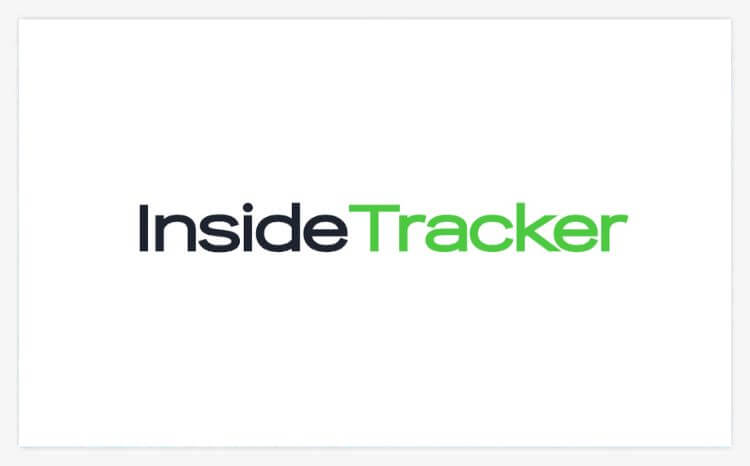 InsideTracker combines DNA testing and blood testing to provide deep insights into your health. Your DNA doesn't change over time and provides details about your health predispositions. Biomarkers in your blood, on the other hand, do change over time and enable you to track how your diet, exercise, and lifestyle may be affecting your health.
What I really like about InsideTracker is how it uses these different datasets in tandem. The company's reports tell you whether you're overcoming your genetic predispositions or whether you need to watch out for risks like heart disease. Reports can be downloaded or viewed through the InsideTracker mobile app. InsideTracker also provides personalized meal plans and exercise routines based on your DNA and blood biomarkers.
Pros:
Combines DNA testing and blood testing

Personalized diet and exercise plans

DNA report covers 29 wellness traits
Cons:
Relatively expensive DNA test

No information about genetic diseases

InsideTracker Visit Site
4. Dynamic DNA
Best for: Building a vitamin supplement plan
Price per kit: $99-$129
Results in: 3 weeks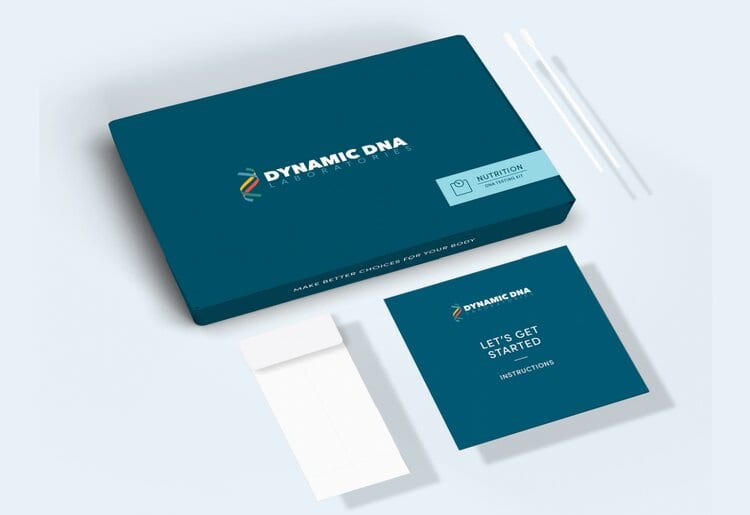 Dynamic DNA offers 4 separate DNA tests for genes related to nutrition, fitness, skin, and personality. I particularly like the nutrition test, which offers information about your body's need for 15 essential vitamins and minerals as well as clues about how your genes influence your eating behavior.
Dynamic DNA offers an interactive online dashboard so you can explore your test results and find out more about each gene that the company tests. In addition, the nutrition and skin DNA test kits come with personalized plans for your diet and skincare routines.
It only takes three weeks to get results from Dynamic DNA, which is significantly faster than many of the company's competitors. Dynamic DNA processes all samples in a CLIA-certified laboratory and doesn't share your test results.
Pros:
Nutrition test examines 15 vitamins and minerals

Interactive online dashboard to view results

Uses a CLIA-certified laboratory
Cons:
No tests for hereditary diseases

No updates on new science around tested genes

Dynamic DNA Visit Site
5. SelfDecode
Best for: Actionable health reports
Price per kit: $99
Results in: 6-8 weeks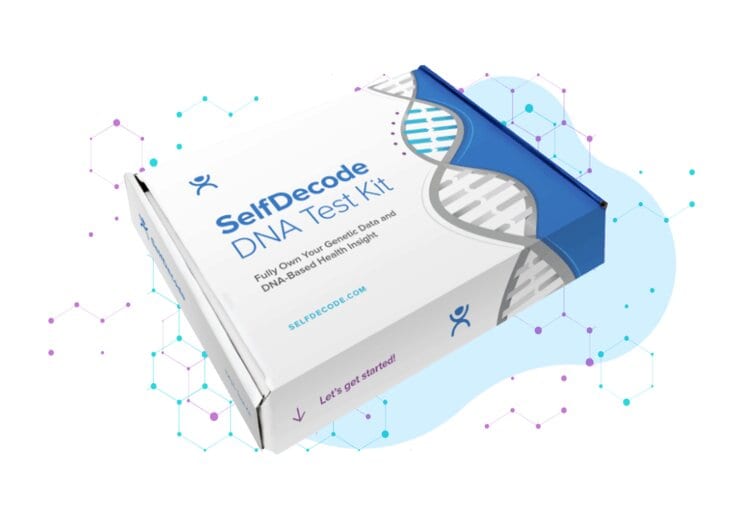 SelfDecode's DNA test kit analyzes more than 83 million genetic variations to provide in-depth information about your health and well-being. The company's reports cover a very wide range of traits, from diet and exercise to more specific traits like vitamin deficiencies. SelfDecode can also assess your risk of hereditary cancers, diabetes, and heart disease based on your genome.
At just $99, SelfDecode's DNA test is also very inexpensive. However, you'll need an annual subscription that costs $97 in order to access all of SelfDecode's health reports.
Reports are easy to interpret and provide actionable recommendations for lifestyle changes you can make if your genes put you at elevated risk of a specific condition. In addition, SelfDecode is continuously adding new reports as gene variants are better understood by scientists.
Pros:
Detailed reports for every analyzed trait

DNA test analyzes 83 million gene variants

Inexpensive DNA testing
Cons:
Requires a subscription to access reports

Not HIPAA compliant

SelfDecode Visit Site
6. Vitagene
Best for: Analyzing ancestry DNA results for health traits
Price per kit: $29.99-$139
Results in: 4-6 weeks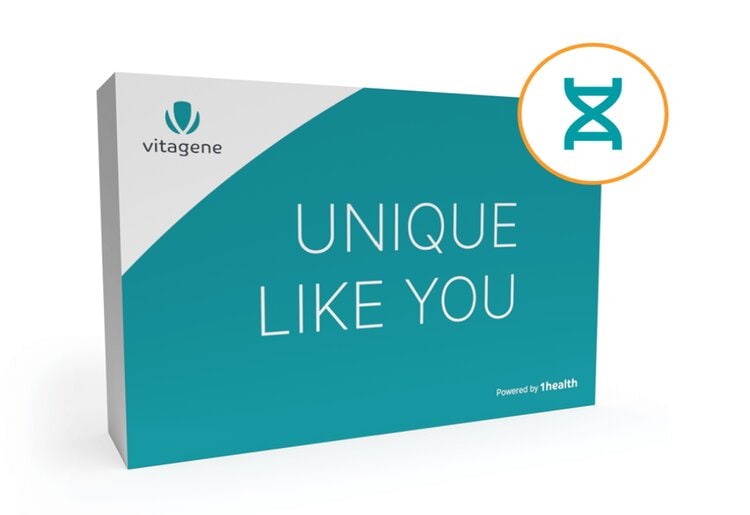 If you already have a DNA file from ancestry-focused platforms like 23andMe, AncestryDNA, or MyHeritage, Vitagene can help you analyze it for health traits. The company can use your existing DNA file to determine your food sensitivities, caffeine and fat metabolism, vitamin deficiencies, and exercise response. This service only costs $29.99, so it's a cost-effective way to get more out of your DNA results.
Of course, Vitagene also offers its own DNA tests specifically for health. These tests include information about genes related to skin care as well as your ancestry. If you opt for Vitagene's top-tier Premium kit, the company will provide you with updates as new science reveals more about the genes that Vitagene tests.
Pros:
Can analyze existing DNA results from an ancestry test

Updates your report based on new science

Premium kit includes ancestry analysis
Cons:
Doesn't offer personalized diet or fitness plans

Only takes DNA info from 23andMe, AncestryDNA, or MyHeritage

Vitagene Visit Site
7. AncestryDNA
Best for: Evaluating traits in combination with family history
Price per kit: $149
Results in: 6-8 weeks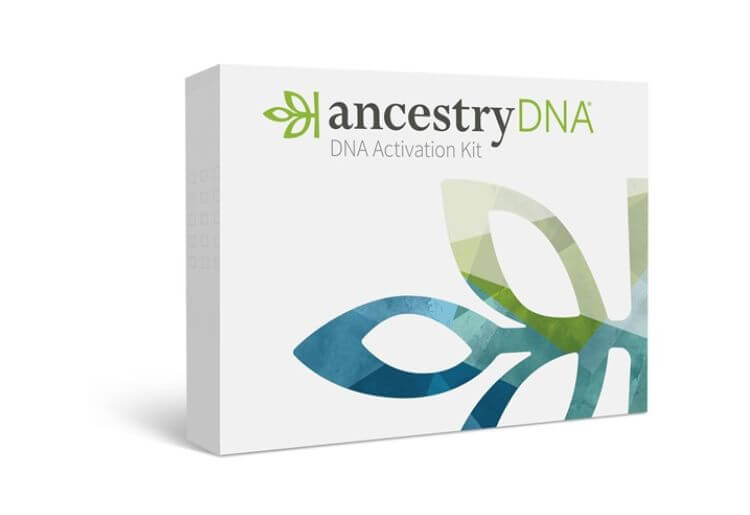 AncestryDNA uses your DNA to provide rich insights about your family's geographic origins. The company's test can break down your genetic background across more than 1,500 distinct global regions. Taking the results one step further, AncestryDNA also provides historical information about these regions and helps you trace your family's migration around the world.
In addition, AncestryDNA's Traits+ kit provides information about 37 different gene-linked traits related to your health and diet. Traits include endurance fitness, the impact of caffeine on your body, lactose intolerance, vitamin production, and more. What I like about this is that you can see how these traits relate to your geographic origins and compare your traits with anyone else on AncestryDNA's platform.
Pros:
See what regions your health-related genes come from

Break down your background across 1,500+ regions

Compare health traits with others
Cons:
Takes a long time to get results

Pricey subscription for access to comparison tools

AncestryDNA Visit Site
8. Everlywell
Best for: Quick health and sexual health tests
Price per kit: From $39.20
Results in: Within 5 to 7 business days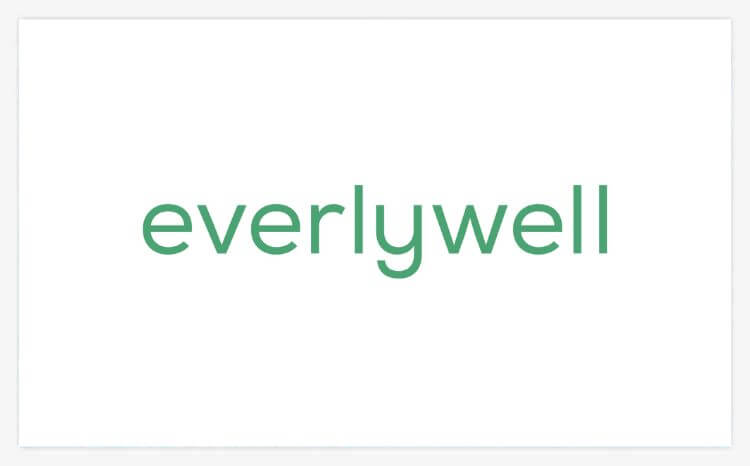 Everlywell is one of the most well-known at-home testing services. A lot of people use these kits because they're more affordable than most of their competitors. Additionally, EverlyWell results are extremely accurate. Everlywell also offers a free consultation for customers to discuss their results with a qualified medical professional. There are DNA tests available for learning more about nutritional health, women's health, sexual health and more.
You'll get your desired health DNA test shipped directly to your home for easy and private sample collection. You can mail back the sample using the pre-paid return shipping envelope included in your kit.
Pros:
Accurate results

Great variety of health tests available

Detailed reports and insights
Cons:
Available only in 49 states

Not covered by most insurance companies

Everlywell Visit Site
9. LetsGetChecked
Best for: Blood-based health tests
Price per kit: From $79
Results in: 2-5 days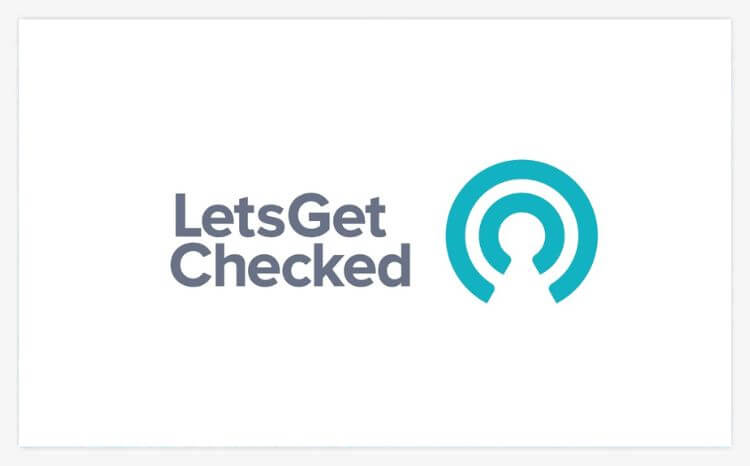 LetsGetChecked offers a variety of at-home test kits for sexual health and general well-being. The company doesn't offer a DNA health test, but it does provide several blood tests that provide actionable information about your health. For example, you can test the level of Hemoglobin A1c in your bloodstream to find out whether you're at risk of diabetes.
What I like most about LetsGetChecked is how simple it is to interpret the results from each test. The company offers a simple positive or negative result for many tests. For more complex results, LetsGetChecked clearly explains what the normal range of results is and what it means if your results fall outside that range. LetsGetChecked also has a team of nurses on staff with whom you can speak for more information about what steps to take next.
Pros:
Very wide range of blood tests available

Results in as little as 2 days

Nurses available for phone consultation
Cons:
No DNA tests available

No discounts for ordering multiple tests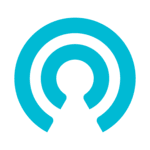 LetsGetChecked Visit Site
10. homeDNAdirect
Best for: Keeping your skin healthy
Price per kit: $139
Results in: 4-6 weeks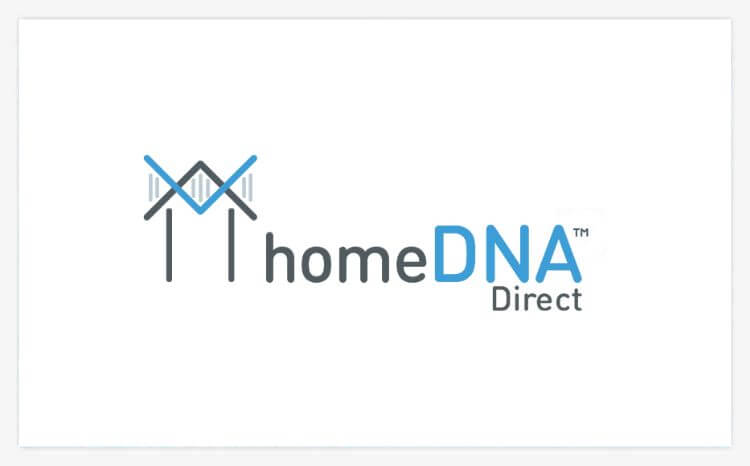 homeDNAdirect offers two DNA tests for health: one to determine your optimal diet and healthy weight, and another to evaluate your skin health.
The diet and weight test provides in-depth information about your likely food sensitivities, your genetic predisposition towards specific nutrient deficiencies, and your potential responsiveness to different types of exercise. The report includes plenty of detail to help you interpret your results as well as a personalized meal plan to help you get the nutrients you need based on your genetic profile.
The skin health test from homeDNAdirect's evaluates genes related to wrinkling, sun protection, pigmentation collagen, and more. Based on your results, the company offers recommendations for how to build an effective skincare regimen.
Pros:
Offers a skincare health test

Detailed reports and recommendations

Results in as little as 4 weeks
Cons:
Doesn't offer comprehensive health DNA tests

Limited online analysis tools

homeDNAdirect Visit Site


Fascinating Discoveries You Can Make
Medical DNA tests are becoming increasingly more popular as the science behind them becomes more understood. Now that people are realizing all that they can learn from a simple cheek swab, consumers are embracing this new early detection method that offers a fountain of useful, sometimes even life-saving, information.
So, what can you learn from a medical DNA test anyway? Here are a few of the most important discoveries being made with these at-home kits:
Disposition to Genetic Diseases -
Probably the biggest reason for taking a medical DNA test is to determine whether or not you are a carrier of certain diseases or medical conditions. The list of diseases that are being tested for today is impressive and includes:
Celiac

Late-onset Alzheimer's

Parkinson's

Sickle Cell Anemia

Diabetes

Age-related macular degeneration

Hereditary hearing loss
Heart disease and cancer are the 2 biggest fatal health risks in the country. With DNA testing, you can find out if you or your kids are at a higher risk for contracting these diseases. Other diseases like Cystic Fibrosis or Sickle Cell Anemia are also genetically transferred, and these kits can tell you if you are carrying these volatile genes as well.
Bringing this down to practical life, many people are using these results to make important decisions about their future. For example, couples who discover that one of them is a carrier of these genes are opting to use IVF to conceive, preventing these genetic diseases from being passed on to their children.
Other Genetic Health Risks or Traits
In addition to life-altering diseases and prevention, DNA tests can help you see other genetic health traits you may have inherited. Things like lactose intolerance, sensitivity to certain types of food, high cholesterol, and propensity toward obesity can also be uncovered using a simple at-home kit. Using this information can help you make small changes that will make a huge difference in your life, energy levels, and overall health.
Your Blood's "Age" - One of the most interesting uses for medical DNA tests, today you can actually see how old your blood is. Well, not literally how old it is, that's obvious. But these tests show you how well your blood is aging by measuring telomere degradation.

Nutrition & Weight loss - Finally, medical DNA tests are becoming increasingly more popular for nutrition and weight loss guidance. These tests can give you invaluable insight into the way your body works based on your genes, what type of exercise programs will work for you, and how you should be eating to optimize your nutrition for health and weight loss. This is a real breakthrough in the weight loss industry because it is finally giving dieters a personalized approach to fitness and healthy eating that can yield positive results.
How These Tests Gather the Health Info
DNA health tests work by first gathering a sample from the customer, typically either through a saliva sample or a cheek swab. Lab technicians then begin combing through the sample to find clues about your health, what is known as "genotyping."
One way the tests gather information is by looking at your Single Nucleotide Polymorphisms (SNP), which are variations in your DNA that can be compared to other people's DNA and possibly indicate the presence of a gene associated with a particular disease or physical condition.
Different variants in DNA can indicate all types of potential health conditions, which you may have inherited from your parents. It's also worth noting that there is a wide variety of diseases which may not be predictable by looking at DNA variants.
Supplements and Recommendations
In addition to predictions of your personal health issues, many companies can also recommend fitness regimens that work for your genetic makeup, or which are more likely to provide optimal results for someone with your genes.
By pinpointing physical traits which are indicated by your DNA, these tests can also recommend a diet that could work better for you. Your genes can indicate a number of things from how your body handles lactose to how it metabolizes alcohol or caffeine, giving you an idea of foods you may be better off avoiding.
Once the lab has created a profile of your health and the issues you may or may not face, it can create a customized recommendation for supplements. With Vitagene for instance, if your test shows that you have problems with blood pressure or that you're at risk of obesity, it can provide you with monthly supplements to help counter these issues. These tests can also show which supplements your body may have trouble metabolizing or which are unnecessary - so you could potentially stop shelling out cash for pills you don't need.
With some companies, in addition to dietary assessments and supplements, you can also receive a consultation from a nutritionist who will go over your test results and tell you how it translates to your daily life.
How Reliable and Accurate is the Health Info?
DNA testing companies use a wealth of scientific know-how and precision techniques to analyze your samples.
That said, many nutritionists and scientists dispute the extent to which these tests can create a quick-fix solution, arguing that when it comes to eating and exercising, the importance of balanced meals and regular exercise are basically universal, regardless of the results of a DNA test. In other words, test or no test, you'll always be better off if you don't smoke, eat a balanced diet, get ample sleep, and exercise regularly.
Some medical professionals also warn that tests can cause users to worry about potential health risks, without having first seen a doctor who could potentially allay those fears.
Take it With a Grain of Salt
There is a wealth of rigorous scientific know-how that goes into DNA health testing, but the field is still relatively new, and accuracy will continue to grow in the near future. These tests can give important indications about your genetic background and health concerns, but they should not be a one-stop solution. You still need to regularly visit your doctor, and speak to a trained health professional before making any serious life changes.
Click here to read more information about these and other DNA testing companies.