Employers rely on pre-employment screenings to make smart hiring choices. However, it can be a prolonged process for different reasons. This usually happens when applicants don't provide the right information, common names occur, or background checks are complex.
Given that over 40% of candidates may move on to another job opportunity if background checks take longer than a week, it's essential to pinpoint and address the causes of these holdups. Here are 10 common reasons for delays in your pre-employment screening.
» Discover 10 types of information that common background checks include.
1. Incomplete or Inaccurate Applicant Data
Delays often happen when applicants provide incomplete or inaccurate information during the initial screening phase. This may require additional back-and-forth exchanges between the hiring company and the candidate, further slowing down the hiring process.
If the information you provided isn't correct or missing important details, the company may reject your application entirely.
2. File Request Backlogs
Detailed background checks can take longer in certain areas because of complex bureaucratic rules, inefficient systems, or a pile-up of requests. These delays can disrupt hiring schedules, making employers and candidates wait longer.
For instance, if a company wants to check a driver's record and the department handling those records is slow, it can delay hiring. Additionally, there are certain levels of background checks employers need to use to vet potential employees, which naturally takes more time.
» Consider these 10 different types of background checks.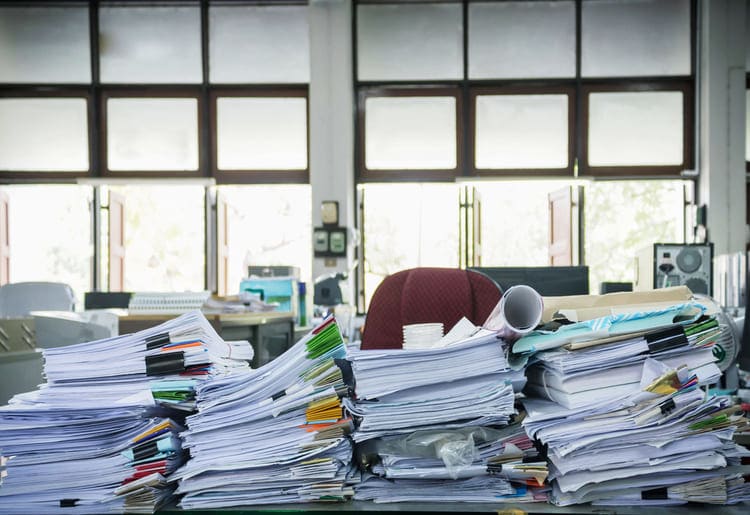 3. Extensive Background Checks
When hiring for high-security jobs like positions at nuclear power plants, employers conduct extensive criminal background searches. They look into a candidate's education and work history, contact references, and check for past legal issues. These detailed checks often take longer.
State and local laws can also impact how quickly the process moves forward. Courts may have a lot of cases to handle, causing delays in obtaining the necessary records. When in-depth investigations require agencies like the FBI, it usually takes several weeks to complete.
4. Potential Red Flags
In some cases, background checks can reveal red flags that worry the hiring company. For example, if a financial institution's background check shows you have a past of financial fraud or embezzlement, it would raise major concerns.
In such situations, the hiring company would need to investigate your financial history further to make sure you can handle sensitive financial tasks responsibly.
5. Common Names
Having a common moniker can make hiring tricky. When employers use names for identification during pre-employment screening, sharing a popular one like "John Smith" can cause confusion and delays.
To stand out, you should emphasize your qualifications, experience, and achievements on your resumes and applications. Including a middle initial or full middle name can also help differentiate you from others with similar identifiers.
6. Multiple Employees Being Hired
Hiring multiple employees, often due to a high volume of applications, can cause significant delays in the pre-employment screening process.
The large candidate pool strains HR, making resume reviews, interviews, and background checks more time-consuming. Organizing interviews and orientations for a large group also poses logistical challenges, further delaying the screening process.
Employers can use tracking systems, automation, or refine job descriptions to address this issue and attract well-suited candidates. These strategies help streamline the hiring process, especially when dealing with many applications and simultaneous hires.
» Check out these HR background check dos and don'ts.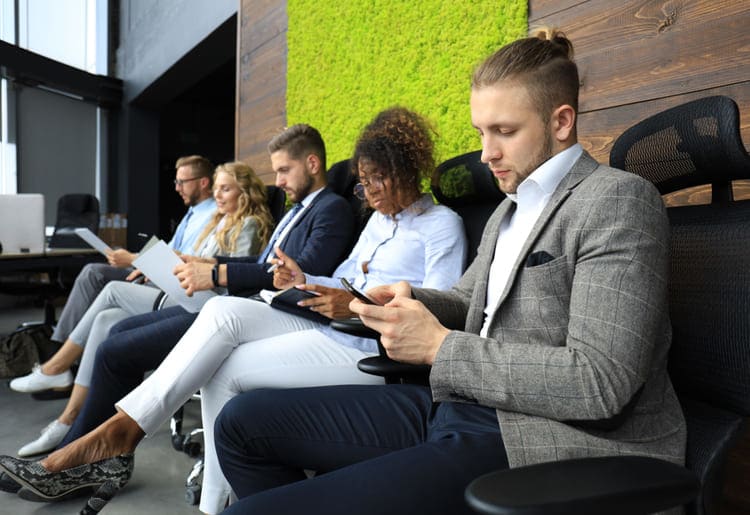 7. Applicant Reviews
During the applicant review, employers closely examine candidates' qualifications, experience, and suitability for a role. This step typically includes detailed reviews of resumes, interviews, references, and deep web background checks.
To make the process faster:
Collect and update all reference contact details beforehand
Reach out to your connections early for faster responses
Understand what information the employer wants to prevent any holdups
8. Extensive Work Experience and Relocations
If you've had many jobs or lived in multiple places, you may face lengthier screening processes. This is due to the need for employers to conduct comprehensive background checks, especially when hiring executives, to fully validate your history.
For a smoother screening experience, double-check your information, explain any gaps or frequent moves in your history, and prepare all necessary documents.
9. Specific Industries
Government, education, healthcare, and defense industries often experience longer pre-employment screening delays. They follow stringent regulations and do in-depth checks because they focus on safety and compliance. If you apply for a job in one of these sectors, expect a more prolonged screening.
For instance, healthcare roles, such as nursing, require comprehensive background checks to ensure patient safety, extending the process. Similarly, government and defense jobs need rigorous screenings to protect national security, leading to hiring delays.
10. Medical Examinations
Jobs with specific health needs, like firefighting, require candidates to have medical exams to ensure they're physically fit for the role. This involves scheduling an appointment with a healthcare provider and undergoing necessary tests.
While these medical checks are crucial for safety, they can delay the hiring process. Such holdups occur because securing an appointment with a healthcare provider can be time-consuming, and candidates may need to wait for their results before proceeding.
Future Trends: Artificial Intelligence
AI will greatly influence the future of pre-employment screenings by boosting accuracy, efficiency, and speed in the verification process. Alongside blockchain technology, which increases security and cuts fraud risks, these innovations may eliminate the need for third-party facilitators.
AI can analyze vast amounts of data, spot red flags, and reduce human mistakes. As technology advances, it will introduce more refined solutions, benefiting employers and candidates with faster processing times and an improved hiring experience.
Decoding Delays in Pre-Employment Screenings
During pre-employment screening, several factors can cause delays, inconveniencing employers and potential employees. By recognizing the common reasons behind these holdups, companies can streamline their screening processes, ensuring a smoother and more efficient hiring experience for all parties involved.
» Get quick access to information with BeenVerified or Intelius.