Employers routinely use background checks before or after extending a job offer to prospective employees. Many even use third-party screening services like TruthFinder, which individuals can use to uncover information about just about anyone.
In a survey of human resource professionals, 95% of respondents said they use background checks of some kind during the hiring process, citing reasons like safety, legal compliance, improving the quality of hires, protecting the company's reputation, and reducing criminal activity.
While there are different kinds of background checks, here are 10 types of information that a typical employment background check searches for.
» Curious about an employee's background? Check out our top 10 picks for the best background check sites and services.
1. Background Checks Verify Your Identity
Someone conducting a background check may verify your identity by tracing your social security number, according to Indeed.com.
This verification tactic reveals when and where you were issued a social security number, helping to confirm that you are who you say you are (and not a fraudster using a stolen identity).
2. Background Checks Search for Your Address History
A background check may uncover previous addresses associated with you.
This can help confirm your personal details, like your state of residency. It can also narrow down law enforcement jurisdictions to search for any potential criminal history.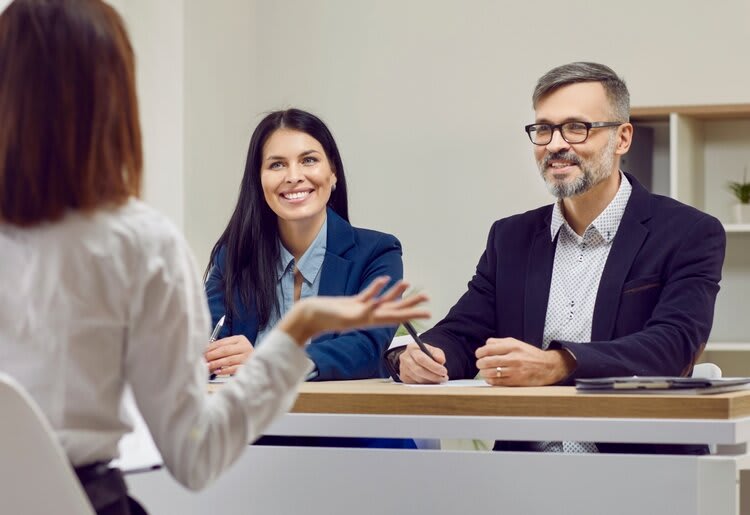 3. Background Checks Verify Your Employment History
A background check may involve a recruiter calling your previous employers or checking employment records to confirm dates and job duties. Employers typically use this tactic to ensure that you accurately represented your employment history during the hiring process.
Recruiters may also ask previous employers about your qualifications or skills, your past performance, and why you resigned or were terminated. However, the amount of information former employers are legally allowed to share varies by state.
» Wonder who your job applicants really are? Try CheckPeople.
4. Background Checks Verify Your Education History
Recruiters may verify your education history as a part of a background check.
This is to ensure you are being truthful about the schools or universities you've attended and the degrees or professional certifications you hold.
5. Background Checks Follow Up on Your Professional References
Recruiters may contact the professional references you provided with your application.
These professional references, such as former colleagues or professors, can help an employer verify your responses to interview questions and confirm your professional conduct, strengths, and skillset.
6. Background Checks Search for Your Credit Report
Recruiters may be able to access your credit report as a part of a background check. While employers can't view your numerical credit score, they may be able to review your credit card accounts, debt, the available amount of credit, and payment history. Employers typically view a candidate's credit history to ensure their responsibility, CNBC reports.
However, under the Fair Credit Reporting Act, not all states allow for employers to review credit information as part of a background check.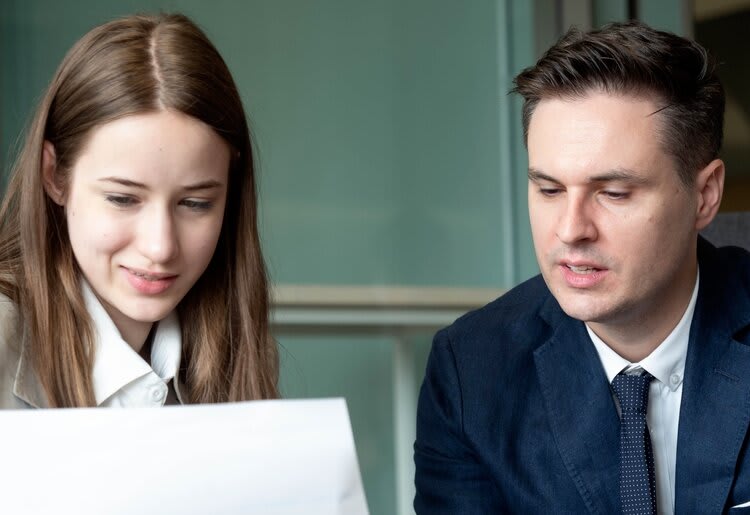 7. Background Checks Search for Arrests and Conviction Records
Employers routinely search federal, state, and local law enforcement records for any criminal history as part of a background check. If you have any felony or misdemeanor arrests or convictions, they would likely be viewable to an employer.
In the 2018 survey by the National Association of Professional Background Screeners, 86% of HR professionals cited the safety of their employees, customers, and others as the top reason they conduct background checks.
8. Background Checks Search Sex Offender Registries
Many employers search federal, state, and local sex offender registries as a part of a background check.
Employers use these tools to ensure a candidate has not been convicted of a sex crime, including a conviction that would bar them from working near children.
» Want to know more about your colleague's date? Try one of the best background check sites for dating.
9. Background Checks Search for Your Motor Vehicle Records
Employers may search your motor vehicle records as a part of a background check.
This tactic will flag any history of traffic or vehicle violations and may be used when hiring for positions that require driving.
10. Background Checks Search Your Social Media Accounts
Background check best practices include searching a candidate's social media accounts like Facebook, Instagram, or TikTok.
Employers do this to uncover any evidence of racist, sexist, or sexually explicit content, as well as unlawful activity, or aggressive or violent behavior.
Know Your Rights
While it's a good practice for employers to confirm certain information about prospective employees, federal law requires that they treat each applicant equally when requesting background information.
For example, an employer cannot request your criminal history based on your race, national origin, color, sex, religion, disability, genetic information, or age, according to the EEOC. In the U.S., employers must gain your written consent in order to conduct a background check. You also have the right to view information on a background report and should address any incorrect or incomplete information with your employer.
» Use the best reverse phone lookup sites to see who's been harassing your business.