We base our lives, relationships, and jobs on trust, but some people don't have our best interests at heart or can unintentionally endanger us because of bad decisions in the past.
The best background check services offer different types of background checks to equip you with all you need to know about people's histories. Below, we've outlined 10 types of background screenings to help you decide which one you need.
1. Employment Background Checks
Employment screening is one of the most common types of background checks. It's crucial during the hiring process to enable hiring managers to make informed decisions. It reviews a potential recruit's employment history, references, prior job performance, law enforcement records, sexual offenses, and civil litigation cases.
It also highlights financial information and anything from someone's past that may impact the decision to hire them, such as drug and alcohol abuse.
Companies must also check the prospective candidate's social security number to confirm their identity and determine whether they're authorized to work in the country. Furthermore, some prospective candidates may not have the professional degrees and licenses they claim to have. Others may have acquired those documents fraudulently. Thus, it's important to conduct background checks for education verification.
Reference checks fill in any questions about a candidate's integrity, credibility, and ability to perform their job duties. Federal or state laws may limit what you are legally able to review. It's best to set up a meeting or phone call with previous employers to get a better sense of the potential recruit's character.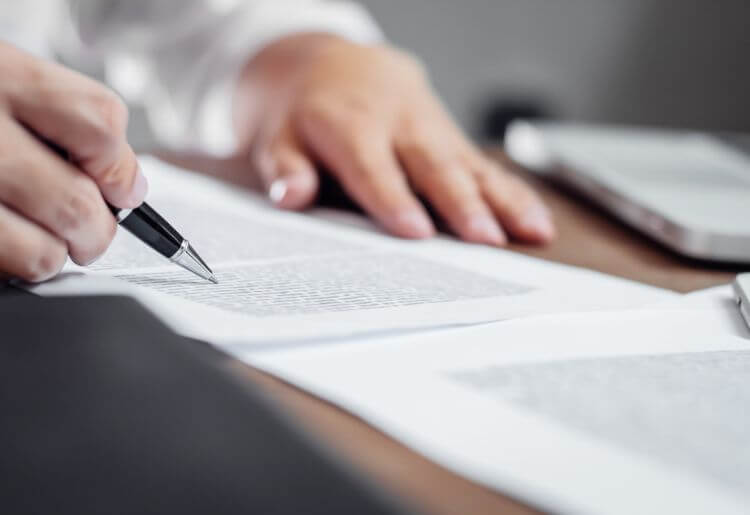 2. Security Clearance Screenings
If you're hoping to work for the government or you're a law enforcement officer who has to work with federal agents, you may need to undergo additional employment verification. This supplementary exam comes in the form of security clearances, which provide employees with access to national security information on a need-to-know basis.
For information classified at the confidential and secret levels, successful candidates receive secret security clearances after the Federal Bureau of Investigation (FBI) completes a 60-day review.
For higher-level classified information, candidates undergo a criminal background check and investigation going back 10 years. The review can take six-nine months, and the successful candidate will receive a Top Secret security clearance. They'll also be required to sign a non-disclosure agreement (NDA).
3. Criminal Background Checks
Criminal background checks reveal whether an individual has any national, state, or local criminal records. The checks display past or pending arrests, warrants, court records, and convictions. Employers can review the information to check whether a potential recruit has served time in prison and determine if they'll pose a threat to other employees.
Prospective gun owners have to pass a criminal background check as well, which is administered by the FBI's National Instant Background Check System (NICS). Applicants apply by filling out a form with the Bureau of Alcohol, Tobacco, Firearms, and Explosives (ATF). The gun seller—a Federal Firearms Licensee (FFL)—sends the information to NICS staff for review. The applicant will fail if the check shows a history of domestic violence, mental health problems, past felonies or misdemeanors, or pending charges.
If you have a new tenant moving in, conducting a criminal background check to help keep your community safe from dangerous people.
Need to perform a background check?BeenVerified is one of the most affordable options for a complete confidential search

Get Started
4. Drug Screening Checks
Checking for drug use is vital as a preventive and deterrent option when hiring, reviewing employee conduct, or managing athletes and other sportspeople. Drug tests will show if a potential new hire is taking illicit drugs, indicating possible connections to criminals. Knowing about the drugs may give you insights into the candidate's work history and explain instances of absenteeism and a lack of productivity.
Moreover, drug screens are necessary for workplace accidents, legal reviews, or forensic purposes during an investigation.
Testing athletes for drug use helps prevent cheating in sports. It also helps protect the athlete from consuming harmful drugs and saves them from spiraling into substance abuse.
5. Background Checks for Sexual Offenses
It's difficult to know where sexual predators are lurking, whether it's in your neighborhood or at your workplace. One of the most significant types of background screenings is for registered sexual offenders and individuals charged or convicted of sexual offenses.
Background checkers like CheckPeople provide you with reports on criminals, arrests, and mugshots. This information helps prevent predators from getting jobs that involve dealing with minors, such as teaching jobs, and it enables parents to protect children from predatory neighbors.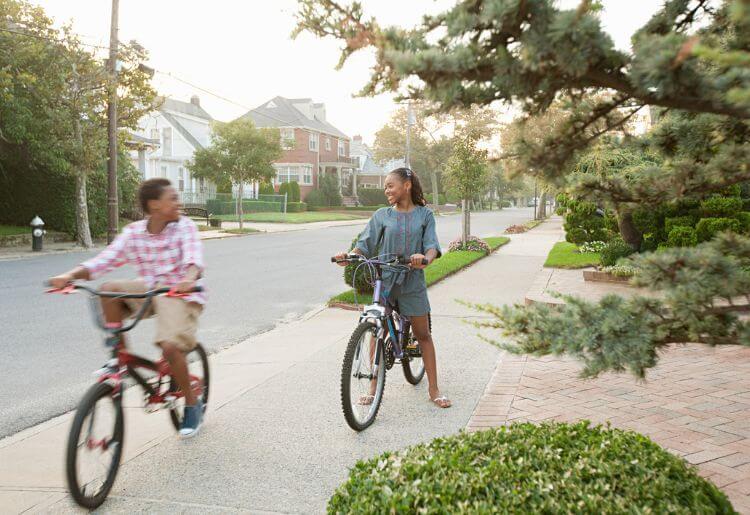 6. Relationship Background Checks
Dating is complicated enough without the discomfort of knowing you may be getting involved with a criminal or sex offender. Some of the best background check sites for dating will reveal unknown red flags about your date. That way, you can avoid uncomfortable, risky, or life-threatening situations while looking for a future love partner.
Unfortunately, there are many instances of online dating scams, and you should be aware of the tricks con artists use to lure and exploit their victims. For example, scammers might befriend you and then ask for financial support for a sick relative. Conducting a background screening on potential partners with services like Intelius only takes a few minutes and can help you feel more comfortable when you meet your date.
7. Driving Record Screening Tests
Applicants for truck driving or delivery jobs should pass a driving record background check before you hire them. Driving record screenings look into license validity, past traffic violations, drug and alcohol use, and previous traffic accidents. They will help you weed out negligent, drug-impaired, and unreliable drivers who might cost you money and hurt your brand's reputation.
8. Credit History Background Checks
Federal law entitles every citizen to receive a free copy of their credit report every 12 months from the largest credit reporting agencies: Experian, TransUnion, and Equifax. Lenders and employers may also want to check your credit history. A credit report shows your identifying details, accounts, monthly payments, debts, and public records such as bankruptcies.
If you're recruiting for a finance-related job, the credit background check will help you establish whether a potential hire is fiscally responsible. The Fair Credit Reporting Act (FCRA) requires you to notify an applicant if you made a decision against them based on what you've discovered.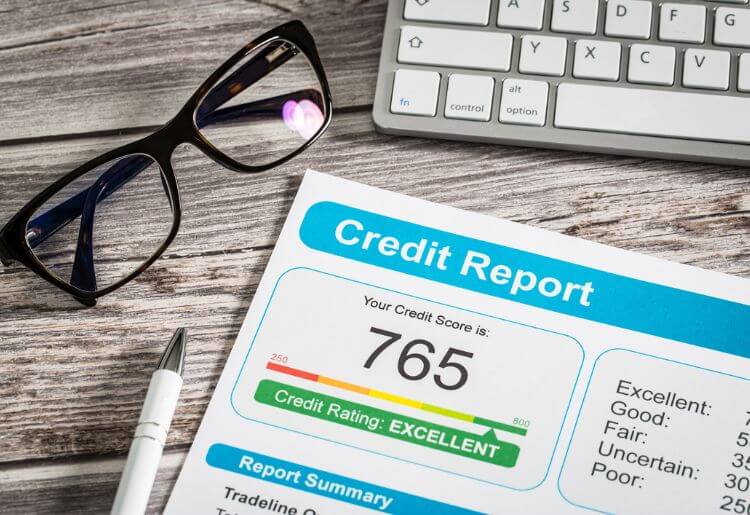 9. Childcare and Non-Profit Organization Background Checks
Background checks for childcare can revolve around adoption, nannies, teachers, and healthcare workers. Prudence is necessary when choosing people to fulfill these positions to guarantee child safety. Anyone who wants to adopt should not have any criminal records against them or civil cases alleging mistreatment, abuse, or sexual misconduct.
You should also check the professional licenses of healthcare officials and nannies and speak to their references before allowing them to spend time with children in any setting.
Non-profit organizations (NGOs) also need to run background checks on their employees. While interest in working at an NGO may imply someone is a good person, conducting a review will enable you to discover workers with dodgy resumes.
10. Social Media Screening
With the introduction of social media, it became easier to see how people conduct themselves outside of a professional setting. Companies rightly began to examine prospective employees' social media accounts to avoid hiring candidates who didn't align with the organization's values. Recruits who display discriminatory, bullying, or bigoted behavior are no longer under consideration for employment.
Another element of social media screening is brand reputation management. Negligent hiring exposes a company's brand to scandals, revenue decreases, distrust, and loss of credibility. Customers don't want to support organizations working with famous or prominent personalities who have scandalous pasts. Thus, the sooner you can find out about them, the better you can protect your brand.
Social media screening also helps to catch candidates who lie on their resumes. For instance, if you're recruiting for a Christian job, a potential hire who brags about partying and drinking on social media may not be an ideal candidate.
Conclusion
Background checks will empower you to protect yourself, your family, and your community from criminals. The reviews will enable you to provide safety to your employees, safeguard your brand's reputation, ward off dating scammers, stop sexual predators, and reduce other security risks. They will also help you determine a potential hire's character, how suitable they are for a role, and offer security clearances where necessary.
Consider performing a background check on yourself to determine what information is available online to recruiters and love interests. Based on your results, you can change what's shared on your social media profiles to ensure you're making a good impression on others and protecting your image.