The law around the records you can and can't access as an employer, as well as the correct procedures, is complicated and ever-evolving. For these reasons, using a professional background check service is a good approach.
There are also some background check best practices to keep in mind. Here are 10 do's and don'ts of performing these checks on your potential and current employees.
1. Do a Wide Variety of Checks
A criminal record check is one of the most common background checks and is usually the first that comes to mind when conducting pre-employment screening. But there's a wide range of checks you can do across different categories, and it's important to tailor a combination of these to the role.
Depending on the nature and duties of the role you're recruiting for, you may consider running checks on:
Arrest history (as opposed to conviction-only records)
Traffic history
Previous employment
Education
Drug testing
Sex offender register
International background check (if the applicant has lived and worked overseas)
Property ownership
Professional licenses
Credit check
Social media
Regardless of the role you're hiring for, a broader approach is always better when it comes to conducting background checks. Doing so gives you a full picture of a candidate and their suitability for a role. A broad search also helps you to avoid unintentionally discriminating against a specific candidate.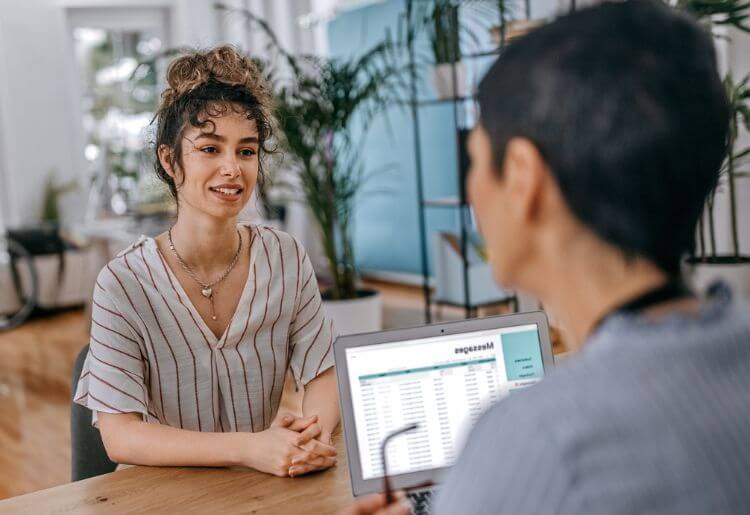 2. Don't Use the Box
Do your job application forms include a checkbox asking candidates whether they have ever been convicted of a criminal offense? If so, it's time to revise them.
An increasing number of states have introduced or are considering "ban the box" laws. Designed to prevent discrimination against candidates with a criminal record, "ban the box" laws encourage employers to consider an applicant's qualifications and experience rather than automatically ruling them out as a result of a criminal conviction.
This is because a generic checkbox fails to take into account the circumstances of the offense, how long ago it happened, and the applicant's personal and professional development since the offending.
An applicant's criminal background may be relevant to the hiring process for a particular position, such as those working with children. Under "ban the box" laws, employers can only ask a candidate about their criminal history after an interview or once a conditional offer of employment has been made.
3. Do Tell Applicants About the Background Check
If pre-employment screening is part of your recruitment and retention processes, you should give candidates and employees notice of this in order to afford them due process.
Similarly, if your search returns an adverse finding, discuss it with the candidate. This allows them to respond and shed more light on the situation. They can also correct any errors, for example, if a search returns results for someone else with the same or a similar name as the candidate. Importantly, it stops you from making a hiring decision based on incorrect or incomplete information.
While the above is considered best practice, in some situations it's a legal requirement to notify candidates of pre-employment screening processes. For example, you need a candidate's consent to access their credit report or confidential educational records.
If you use a third-party service to run background checks on candidates, under the Fair Credit Reporting Act, you must tell candidates and get their consent for the search, as well as inform them if you take an adverse action based on the results, such as ruling them out as an applicant or firing them as an employee.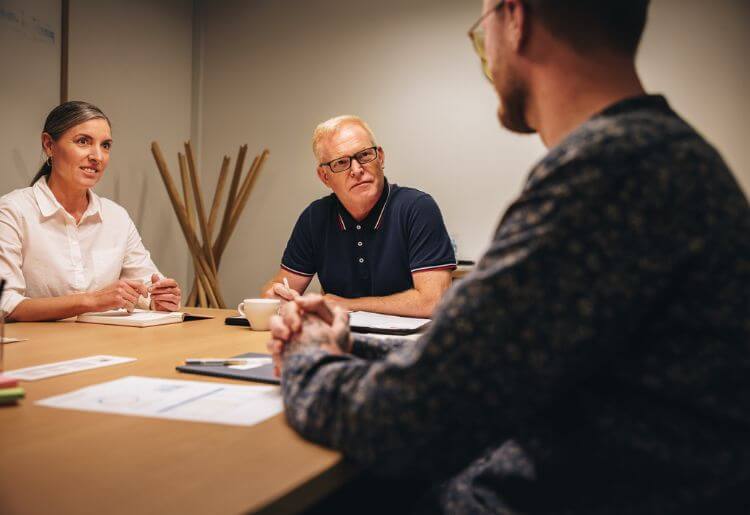 4. Don't Break the Law
Employers are allowed to run background checks on potential hires. But there are several state and federal laws governing background checks which change constantly and depend on the industry or profession you're recruiting for.
At the most basic level, it's illegal to discriminate against someone based on a protected characteristic (race, color, sex, religion, national origin, age, disability, or genetic information) during the screening process or when making a hiring decision based on information obtained from background checks.
Federal anti-discrimination laws are enforced by the Equal Employment Opportunity Commission (EEOC). The EEOC's website is a useful source of information about conducting background checks. But before running a background check on a candidate, it's a good idea to seek legal advice about the process you must follow in your state.
Need a background check for a potential hire? PeopleWhiz is a great place to start

Visit Site
5. Don't Ask For Someone's Medical Records
Under federal law, during the interview process employers can only make general inquiries as to a candidate's skills, experience, and ability to perform the role.
Employers cannot otherwise ask an applicant any medical, genetic, or disability-related questions (including access to medical records) during the interview process. Once a conditional offer of employment has been made, an employer can ask medical or disability-related questions or request a candidate to take a medical exam.
Again, it's essential to be consistent in your approach and ask all employees in the same role to do the same.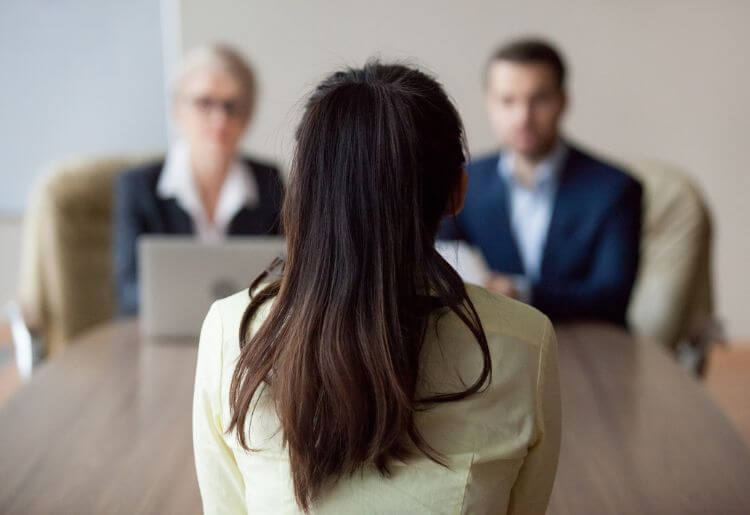 6. Do Have a Background Check Policy
If you plan to use pre- or post-hire background checks, you should develop a policy for it. An effective background check policy sets out when and how you conduct checks, as well as the process you will follow if you receive unfavorable information.
Your background check policy should also be a living document. It's essential to review and update it regularly so it complies with any changes to the law.
Documenting your background check process ensures everyone involved—management, HR, candidates, and employees—is aware of and understands it. This not only helps protect against claims of unfairness or discrimination but also increases your organization's transparency.
7. Do Keep a Copy of Your Records
Like any human resources-related process, it's a good idea to keep a record of the background checks you run on applicants and the results you receive. This is essential in the event an applicant requests a copy of them, challenges an adverse action, or takes legal action against your company for a decision based on a background check.
Keep a secure copy of your search results and any related reports for at least one year after obtaining them. You're then ready to respond should anyone later query a background check or related decision.
8. Don't Be Inconsistent
When designing and using your pre-employment screening policy, it's important to take a consistent approach. If you decide to run background checks, you must do so for every candidate for the role. If you only screen one applicant, the EEOC would likely view this as discriminatory.
This doesn't mean you need to use the same screening process for every role you recruit for. The background checks relevant to a role will vary based on the role's job functions and level of responsibility. But always be consistent with the checks you run on applicants for the same position, as well as the process you use to do so.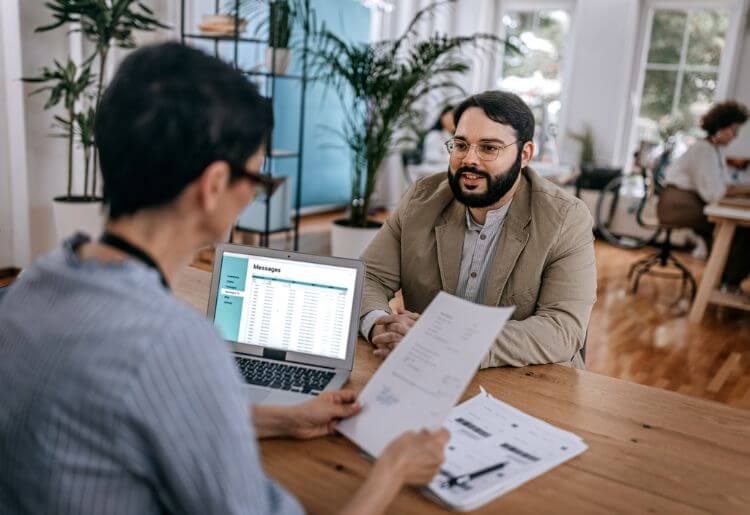 9. Do Use a Professional Background Check Company
Running background checks on potential hires can be complicated and time-consuming, especially when it comes to ensuring your screening process complies with any applicable state and federal laws.
Engaging a professional background check service, such as CheckPeople or TruthFinder, ensures your pre-employment screening is done properly. These services also hold professional licenses, giving them access to information you can't access on your own. They're the best way to ensure a high-quality, wide, and accurate search to confirm you're hiring the right person for the job.
Make sure you compare several providers before deciding which one best suits your organization's needs. The cost of background check services varies, as does the type of reports they offer.
10. Don't Automatically Exclude Candidates
When running background checks, keep an open mind. If a background check returns a negative result, don't automatically exclude the candidate. Weigh up this information against everything else you know about them.
Background checks aren't all about uncovering dark secrets in someone's past. They can also reveal positive information about a candidate that's not immediately apparent from their resume or interview.
Take a considered, big picture view of both the positive and negative information you obtain from a background check to avoid discriminating against an applicant or ruling out an otherwise excellent candidate. One part of a candidate's past is unlikely to fully represent the person they are now.
Conclusion
These days, basic background checks are a common feature of the hiring and retention processes of many organizations. Along with resumes and interviews, they can help you get a full picture of each candidate when deciding the best fit for a role. But it's important to proceed with caution.
In addition to the above best practices, there are strict laws around how and when employers can conduct a background check. Using a professional background check company is the best way to ensure your pre-employment screening is legally compliant, thorough, and fair.