Although candidates for senior executive positions can sometimes skirt around companies' employee background checks, the Society for Human Resource Management suggests they're the ones in need of comprehensive background checks the most.
As the company's public face, executives who fabricate their credentials can cause significant damage to brand reputation, leaving your organization vulnerable to financial repercussions.
The scandal over misrepresentations of former Yahoo CEO Scott Thompson is the perfect example of this, emphasizing the need for background checks for executive jobs. Here are 10 reasons why you need to conduct a detailed background check when hiring an executive.
» Need fast and confidential results? Check out our top picks for the best background check sites and services.
1. Confirming Education History
Even though 23% of employers never check the education credentials of their candidates, nearly nine in 10 managers have caught applicants misrepresenting their education history.
When hiring executives, you need to include comprehensive education verification in your background check to help you expose falsified education records before they escalate into potential problems for your organization.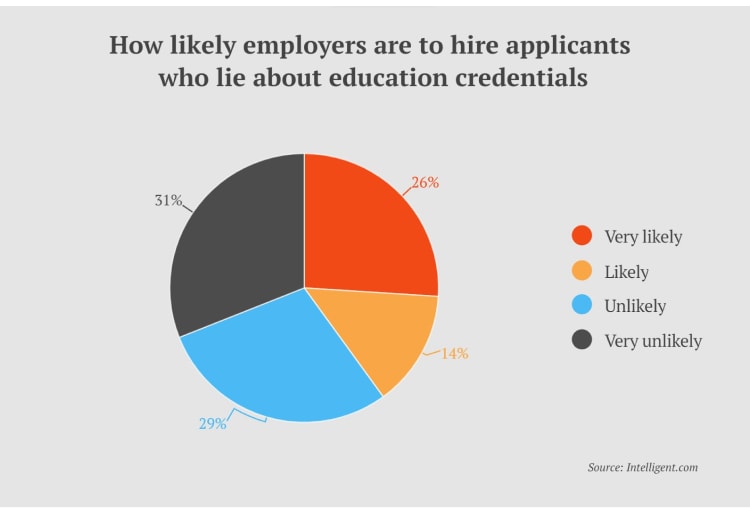 2. Uncovering Negative News Reports
When running a detailed background check, you should review news outlets to unearth any existing negative coverage of your executive candidates. Hiring a senior employee who's been publicly accused of possible wrongdoings, such as fraud, mismanagement, or sexual harassment, could potentially damage your company's reputation.
Most online background check services won't include a news review. So it's essential to incorporate this search in your background check to gain a better understanding of your candidate's public image before hiring them.
3. Finding Detailed Criminal History
You can run a criminal history check with nearly any online background check service. These checks are essential for senior-level executives, especially if the criminal history relates to their job duties. For example, a fraud conviction would be a major red flag for a CFO position, since it would raise doubts about their capability to make sound financial judgments.
We recommend you search for charges in every law enforcement jurisdiction where your candidate has lived or worked. You should also search as far back in time as jurisdictional regulations allow. The US Fair Credit Reporting Act limits the lookback window for criminal charges to seven years, while some states, like Texas, make exceptions for high-paying jobs.
» Want to ensure workplace safety and legal compliance? Follow these steps to conduct a criminal background check.
4. Verifying Professional Licenses
When hiring an executive, you have to verify their professional licenses with the relevant state licensing groups—for example, state bar associations for lawyers and state medical boards for doctors.
A detailed background check should uncover whether your candidate has had their professional license revoked or suspended for any reason. If so, this could indicate that your candidate has been accused of professional misconduct.
Regular background checks typically don't include professional license verification. However, excluding this step from your process could cause you to overlook important professional red flags, which may later pose significant problems.
5. Checking Employment History
While employment history is among the information included in basic background checks, you need to ensure your employment confirmation process for an executive is especially thorough.
It's essential to confirm job duties and dates of employment directly with each of your candidate's former employers, including international ones. This will catch any potential misrepresentations ahead of time, saving your company from possible financial and reputational consequences.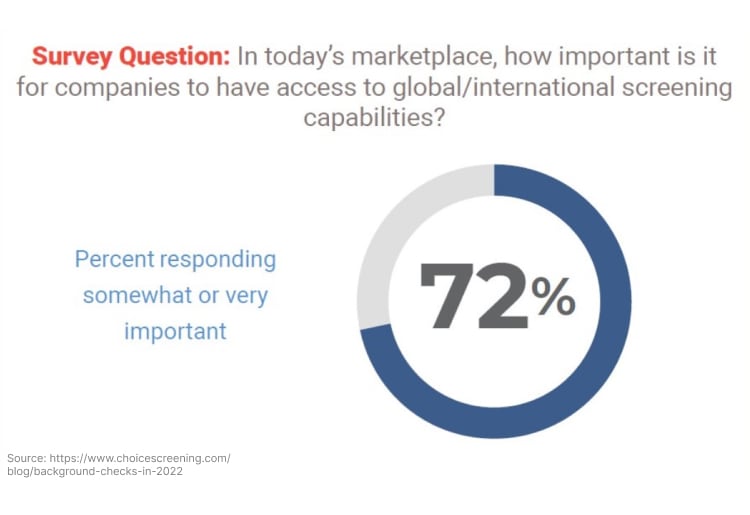 6. Looking Up Potential Civil Lawsuits
You should perform a search of civil court records to uncover any potential lawsuits and allegations of civil wrongdoing like personal injury, medical malpractice, negligence, fraud, or breach of contract.
A regular background check typically won't include a comprehensive court records search. Nevertheless, your company should be aware of any civil allegations before hiring, especially if they relate to your candidate's job duties.
7. Catching Any Social Media Red Flags
Make sure to review your candidate's social media platforms as part of a detailed background check. While typical background checks usually don't involve social media screenings, these are crucial for getting a sense of your candidate's public persona.
A social media screening should uncover potentially problematic posts before the candidate signs any contracts with your company.
» Use the best reverse phone lookup sites to learn more about potential employees.
8. Reviewing Credit History
Reviewing a prospective executive's credit report is especially important when considering candidates for financial roles. Regular background checks usually don't include a credit report review, so we recommend this extra step as part of a detailed background check—just be sure you're FCRA-compliant.
A credit report review could uncover any past bankruptcies or other financial problems that could reflect poorly on the candidate's ability to responsibly manage finances before you make a hiring decision.
9. Unearthing Previous Corporate Bankruptcies
The Society for Human Resource Management suggests reviewing the financial records of past businesses the candidate owned or managed.
A regular background check doesn't include this type of review, so you should run it as part of a detailed background check to uncover any previous corporate bankruptcies or financial mismanagement. These red flags should be cause for concern, especially for financial roles.
10. Determining Any Professional Affiliation Conflicts
The Society for Human Resource Management also suggests reviewing candidates' affiliations, board memberships, or corporate ties that may pose a conflict of interest for your company.
For example, if a detailed background check finds a candidate who is set to lead a climate advocacy non-profit has a seat on an oil company's board of directors, it could raise questions about their motivations. Since a regular background check wouldn't spot this potential conflict, you'll need to conduct an affiliations review to avoid any ethical concerns in the future.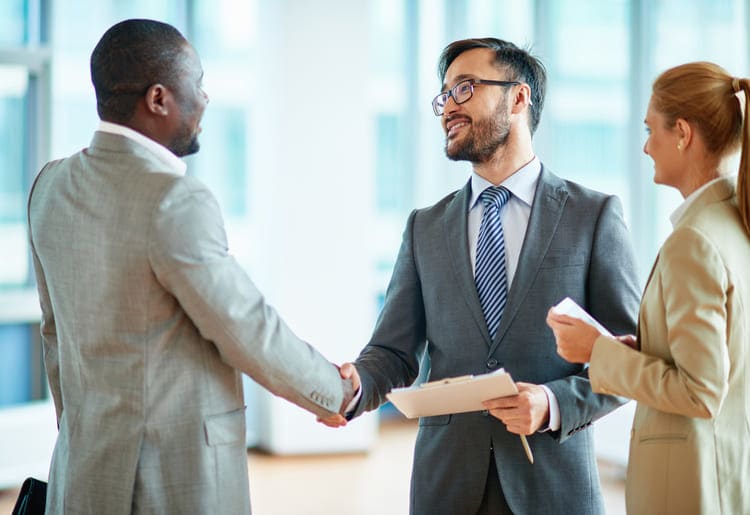 Even Executive Candidates Lie About Their Experience
According to a HireRight survey, about a third of HR professionals said they were less thorough in screening the company's CEO than recent college grads because they didn't think executives would lie.
However, as recent scandals prove, candidates for senior positions can and do lie about their experience, which is why you need to perform detailed background checks.
While many background check services, such as Truthfinder and CheckPeople, are available online, you need to make sure your detailed background checks comply with federal and state regulations to avoid costly and embarrassing oversights.
» Here's why deep web background checks are better than surface web checks.