Though it's possible to conduct free background checks, any background check used for employment purposes must comply with the Fair Credit Reporting Act. This federal statute regulates how consumer information can be accessed.
A background check can indicate signs of past problematic behavior, such as criminal history or driving infractions.
Here are 10 reasons every family should run background checks before hiring a nanny.
» Want to avoid putting your family in sketchy situations? Check out our top picks for the best background check sites and services.
1. To Verify Completed Degrees and Certificates
You can verify any educational degrees or professional certificates a prospective nanny holds by running a background check. This process should indicate whether an applicant has misrepresented their educational background.
Confirm whether your background check vendor offers this service as part of their package, and if so, whether it's an add-on for an additional fee.
2. To Uncover Any Restraining Orders
A background check should uncover whether a judge has issued any restraining orders against a prospective nanny. A judge issues a restraining order at the request of another person who fears they will be abused or harassed by the subject of the order.
Restraining orders may indicate a history of abusive behavior. So, ensure your background check provider searches civil and criminal court records to flag any restraining orders issued against the prospective nanny.
3. To Conduct Employment Reference Checks
Some online background check services can provide employment reference checks—depending on which service package you purchased.
The service will typically call the references (either former employers or colleagues) who can vouch for the prospective nanny's professional conduct, employment background, and skillset.
Hearing how prospective nannies performed at their previous jobs is crucial for making the right hiring decision.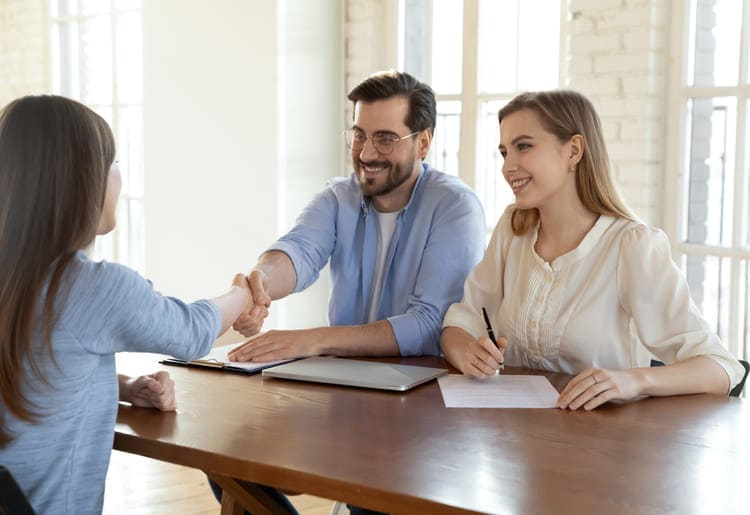 4. To Identify Any Past Driving Infractions
If the prospective nanny will be driving with your children, it's important to conduct a motor vehicle records search as part of a pre-employment background check.
Many online background check services, such as SentryLink, will provide this type of search in the states where the applicant has lived or worked.
While minor traffic tickets are common, a history of serious accidents or license revocations could be a cause for concern, especially if you're planning on trusting the prospective nanny to drive with your children.
» Follow these tips to choose the best background check site for your needs.
5. To Uncover Any Criminal History
Criminal history searches may turn up any past arrests or convictions.
Most online background check services will conduct a criminal history check in the jurisdictions where the prospective nanny has lived or worked. This includes a search of federal, state, and county court records.
Some services, such as U.S. Criminal Checks, Inc., specialize in providing a thorough criminal history search and can be conducted with other kinds of background checks to get a fuller picture of the prospective nanny's dependability.
Violent felonies or child abuse allegations would be of particular concern when hiring a prospective nanny. Such felonies should call into question whether the child will be safe with the applicant.
Keep in mind that under the FCRA and according to the Equal Opportunity Employment Commission, the applicant has the right to view and dispute the information if it contributed to your decision not to hire them.
6. To Conduct a Sex Offender Registry Search
Online background check services will typically search federal and state sex offender registries as part of a background check.
According to RAINN (the Rape, Abuse and Incest National Network), people who appear on sex offender registries have been convicted of serious sex crimes and are required to report information such as their addresses publicly.
Some people who appear on the sex offender registry are barred from working with or providing care to children, so it's important to include a sex offender registry search when you conduct a background search on a prospective nanny.
7. To Confirm the Prospective Nanny's Identity
Some online services will provide a social security number trace as a part of a background check on a prospective nanny. This trace will show the date and location where the social security number was issued to help confirm the applicant's identity and address history.
When used as part of a comprehensive background check, a social security number trace can be an important tool to help confirm that the prospective nanny is not a fraudster using a stolen identity.
8. To Find Any Aliases
A comprehensive background check for a prospective nanny should include additional searches on any aliases or alternate names the applicant may have used. This ensures the prospective nanny does not have a criminal history or driving infractions associated with a different name.
If you're concerned about how much these background checks cost, many online services offer monthly subscription options that allow unlimited checks.
9. To Uncover Any Social Media Red Flags
Searching social media is an important part of conducting a background check on a prospective nanny. Keep an eye out for any red flags like violent or inappropriate posts that might cast doubt on their ability to protect and care for your children.
With a reverse phone number search, you'll be able to uncover social media accounts that might not be associated with the prospective nanny's name.
» Here are the best reverse phone lookup sites and services.
10. To Review the Prospective Nanny's Credit History
Reviewing a prospective nanny's credit history is another important step in conducting a background check.
Having a clear picture of how an applicant manages their finances may speak to their sense of responsibility—an essential characteristic of any caregiver.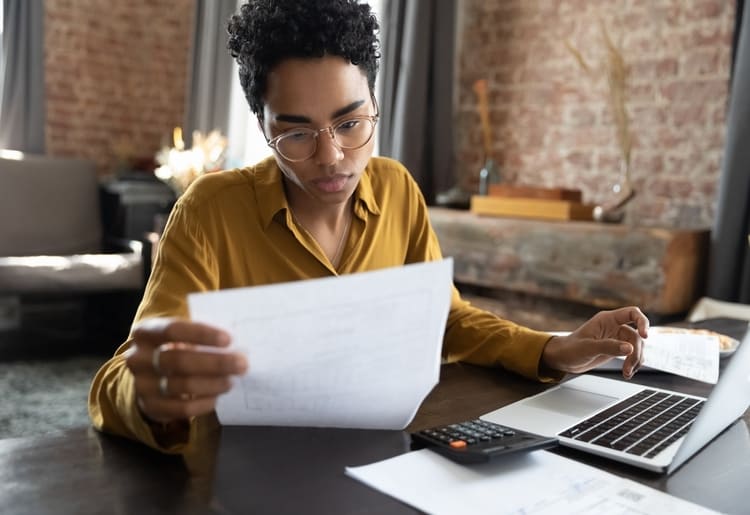 Run a Background Check to Get Peace of Mind
The importance of background checks cannot be overstated when it comes to hiring a prospective nanny. A background check is a powerful tool that can help you ensure your child is safe in the hands of a trusted, reliable care provider.
» Looking into the background of a prospective employee? Keep these background check best practices in mind.