Cheating in relationships is not uncommon. According to a 2022 survey conducted by YouGov, one-third of Americans in monogamous relationships admitted to physically and/or emotionally cheating on their partner.
If you suspect infidelity in your relationship but can't verify your concerns, there's no need to hire an expensive private detective—an online background check can help you. So, we've reviewed the top online background check services to help you expose a cheater.
Our Best Websites to Catch and Look Up Cheaters Online:
How We Reviewed the Best Sites for Uncovering Cheaters - Our Methodology
Our expert team combined our first-hand experience with third-party reports and customer reviews.
Since many online background check services are geared towards multiple monthly searches rather than one search subject, we looked to see whether the sites offered a trial period.
Other key criteria we factored in include the following:
The variety of search parameters

Type, depth, and accuracy of information uncovered

Pricing—including the range of plans offered and what additional expenses there were

Ease of use in terms of site navigation and the readability of reports

Customer support
A Closer Look at the Best Cheater Lookups in 2023 - Quick Reviews:
1. TruthFinder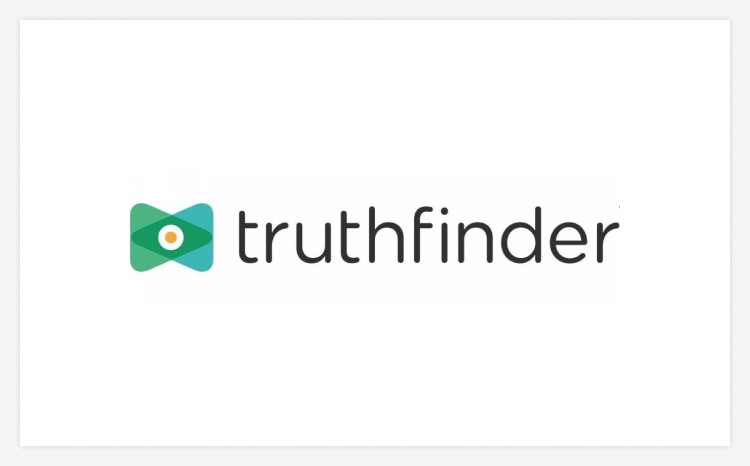 Pricing - From $28.05/month ($4.99/month for reverse phone lookups)

Reports offered - People searches, reverse phone & email lookup, social media searches
Through TruthFinder, you can access information from public records, including arrests, convictions, assets, associates, licenses, past employment, and address details. This range of information offers greater insight into your partner's interactions with others. This is especially useful since a study by researcher Laura Vowels found that 14.1% of couples engaged in online infidelity.
After entering your search subject's name or phone number, you can access a well-structured report that includes helpful features like a "timeline" and a "report quality score" to assess accuracy. The report outlines information, such as social media accounts, websites, and even dating profiles associated with the search subject's name or phone number.
While you may encounter some stray accounts linked to search subjects with similar names, profile images and other information should help you discern accurate matches, so you can have definitive proof before taking further action.
Why we chose TruthFinder: One notable feature of TruthFinder's searches is the "report quality score," which provides accurate results and alerts you to potential mismatched accounts. For those trying to uncover online infidelity and discover hidden accounts, the service also offers unlimited searches by phone and email for an additional fee.
Our experience: We were impressed with TruthFinder's ability to uncover public records, dating profiles, and hidden social media accounts linked to the search subject. We also liked the add-on option for unlimited phone and email searches, so we could extend our search. Using TruthFinder as a surveillance tool was simple thanks to its user-friendly, intuitive interface.
Pros
Comprehensive public records search

Speedy customer service

Search uncovers dating profiles
Cons
Slower search process

Downloadable PDF reports cost extra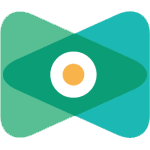 TruthFinder Visit site
2. CheckPeople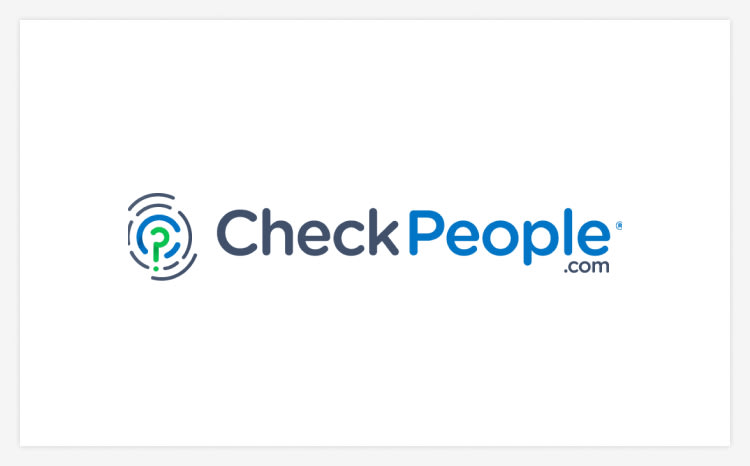 Pricing - From $29.16/month

Reports offered - Background checks, reverse phone lookup, "deep web" search
CheckPeople is especially useful in pinpointing lies and confirming suspicions. After entering your partner's name or phone number, CheckPeople combs through an extensive database of public records. It then generates a concise report containing comprehensive information, including property details, social media accounts, employment records, associates, financial data, and address history.
Their reverse phone number search can uncover hidden social media accounts, blogs, images, and websites linked to the phone number—even if your search subject tries to remain anonymous. A Daily News study shows that one-third of cheaters have an email or social media account that their partners are unaware of, so this feature can help find this hidden information.
The service provides unlimited background check searches for a fixed monthly fee. Plus, there's a three-day trial period for $4.99. Be sure to carefully review the terms and conditions so you won't be automatically enrolled in a full monthly subscription if you're testing out the service.
Why we chose CheckPeople: CheckPeople scours over six billion public records, including deep web information not readily accessible on the surface web. The tool conducts the search almost instantly, which would be a mammoth task for users to take on manually. This is ideal if you're eager to uncover any possible infidelity without delays.
Our experience: We ran a reverse phone number search on CheckPeople and appreciated the flexibility of being able to search by both name and phone number. We were also impressed by the extensive results from various social media platforms and other deep web sources. All this valuable information was presented in an easy-to-understand, well-organized report.
Pros
Option to search by phone number

Searches more than six billion records

Offers a three-day trial for $4.99
Cons
No single-search option

Unclear pricing structure

CheckPeople Visit site
3. Instant Checkmate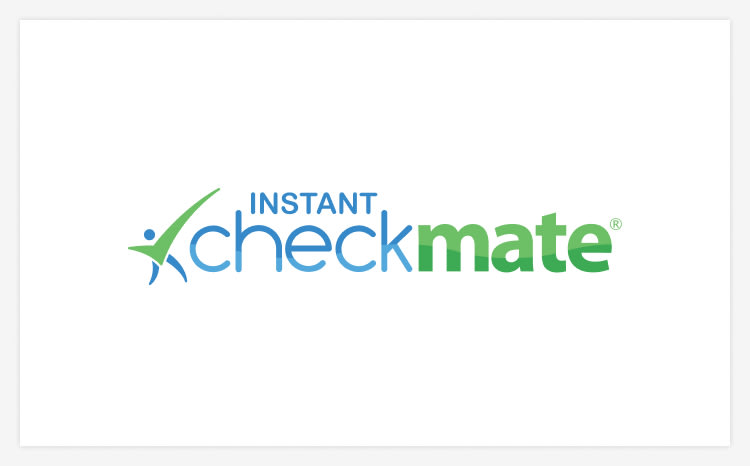 Pricing - From $35.12/month ($5.99 for reverse phone lookups)

Reports offered - People search, background search, reverse phone & email lookup
Background checks like Instant Checkmate's simple tool offers a more extensive array of information, such as phone numbers, criminal records, employment and educational background, and social media accounts. This gives you a better view of any potential dishonesty or cheating.
While Instant Checkmate's monthly subscription plan may seem pricey at $35.12, they offer a more affordable option at $5.99 per month, which lets you run reverse phone lookups. This feature can be particularly useful for uncovering hidden social media accounts or dating profiles linked to a phone number rather than a name.
A premium report from Instant Checkmate, available at an additional cost of $19.99, will include a list of your search subject's unknown email addresses, associates, and affiliates. If you're trying to uncover betrayal, this report can help prove secret communications between your partner and someone else.
Why we chose Instant Checkmate: Instant Checkmate's affordable monthly subscription for unlimited reverse phone lookups is especially useful if you suspect infidelity. Plus, you can uncover any unknown email addresses if you opt for the premium report add-on service. Instant Checkmate requires as little information as your partner's name and phone number to provide comprehensive reports.
Our experience: The amount of information collected from a name or phone number is impressive. Despite the amount of detail, the reports are well laid out, making them easy to scan and interpret. The site itself is also very easy to navigate, making for a simple investigation process.
Pros
Data opt-out option readily available

Reveals unknown email addresses

Affordable unlimited phone search option
Cons
Does not offer a free trial

Lengthier wait time for premium reports
View full Instant Checkmate review

Instant Checkmate Visit site
Tips to Uncover Infidelity
It's never an easy situation when you suspect your partner might be cheating, but using the top background checks we suggest here can help uncover the truth. You can find a wealth of information, typically just by using a name or a reverse phone search.
Start With Communication
You should always try to communicate openly with your partner and confront the cheating before conducting a background check. It's possible your fears are a misunderstanding, and a conversation may be able to clear it up.
Conduct a People Search
If your partner dismisses or avoids your attempts at communication, start with a basic name search. Certain red flags, like unknown phone numbers, emails, businesses, social media accounts, dating site accounts, or addresses, warrant more digging. If you don't come across these, consider purchasing a monthly subscription to monitor for any changes in the future.
Perform a Reverse Phone Search
It's worthwhile to conduct a reverse phone search on your partner's number, any unknown numbers that surface during your initial people search, and numbers you don't recognize that repeatedly call. This can turn up images, social media accounts, dating profiles, and websites that can help you better understand your partner's activities and communications.
Run a Property Search
If any unknown home addresses arise during your initial people search, you may want to conduct a reverse property search. This will uncover information about when the property was bought and anyone else associated with it. Shared assets can be a telltale sign that your partner might be linked—or even married—to someone else.
Try Additional Searches on Associates
If any unknown names surface during your initial people search, like associates or business partners, consider conducting additional people searches on them. This will give you a broader range of information—like the associates' social media accounts and online presence—to find out how your partner is connected to them.
Ask Your Partner for an Explanation
If red flags surface, show the evidence to your partner and ask for an explanation. It's always possible there is a legitimate reason for your findings. However, it's up to you to determine whether you can believe them when taken in the context of their overall behavior. For example, you may choose not to believe them if they have a pattern of lying.
Discover the Truth
When communication fails, an online background check is a powerful resource to help you discover betrayal. Background check services offering multiple search parameters, especially reverse phone lookups, are particularly useful in this situation.
If your partner admits to infidelity when confronted, only you can determine what to do about it. At the very least, an online background check can help you understand the truth about the situation. For many, that can bring comfort during a difficult time.