Jenny Craig Has Closed Its Doors
After four decades in the business, Jenny Craig Diet Plan has sadly closed for business. For those seeking an alternative, have no fear; the weight loss market is filled with options that cater to a wide range of lifestyles and preferences.
So if you are someone who is trying to make a change, there are plenty of weight loss programs available that can provide you with the guidance and support you need to reach your health goals.
To help find the right program for you, here are our picks of the best weight loss plans for 2023.
Our 5 Best Jenny Craig Alternatives & Competitors:
A Closer Look at Our Picks for Jenny Craig Alternatives - Quick Reviews:
1. Factor_
Nutrition-focused meals, designed and prepared by chefs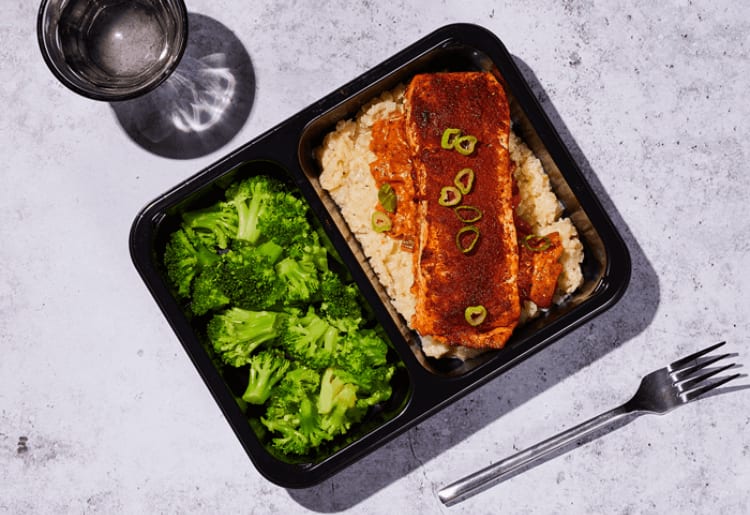 Best for - Vegans, vegetarians, and keto or low-calorie dieters

Starting price - From $10.99/serving
Factor_ offers a wide selection of chef-created, ready-to-eat meals, protein shakes, and desserts. These dishes are all made with fresh ingredients and cater to various dietary preferences, including keto, vegan, protein-boosting, or calorie-cutting options. Their meals are also free from gluten, soy, and antibiotics, making them ideal if you have special nutritional needs.
Nutrition and physical activity project manager Pauline Ducrot claims that "meal planning could be a potential tool to offset time scarcity and therefore encourage home meal preparation, which has been linked with an improved diet quality." Factor_ aims to do just that.
Although Factor_ doesn't specifically market its service for weight loss, the quality and variety of its meals facilitate a balanced and nutritious diet to help with your weight-management goals. Additionally, Factor_ offers access to dietitians who can provide guidance and answer any questions you may have about making the best meal choices for your weight-loss journey.
Pros
Diverse meal options for all

Dietitian guidance for optimal choices

Flexible subscription with easy control
Cons
No customization of ingredients

No family-sized portions
How does Factor_ Meal Delivery compare to Jenny Craig?
Unlike most Jenny Craig competitors, Factor_ caters to your genetic profile, ensuring you get the right amount of macronutrients for your body.
Factor_ offers personalized advice from an expert dietitian and offers more diverse diet options, including keto, high-protein, and vegetarian.
Factor_ is a highly affordable Jenny Craig alternative, with plans starting at $10.99 per meal and a 50% discount on your first order. Jenny Craig's food-only plan used to cost about $26.47/day and had a recurring monthly fee, which made it less accessible to those on a tight budget.

Factor Start now
2. NutriSystem
Guided, portion-controlled eating for weight management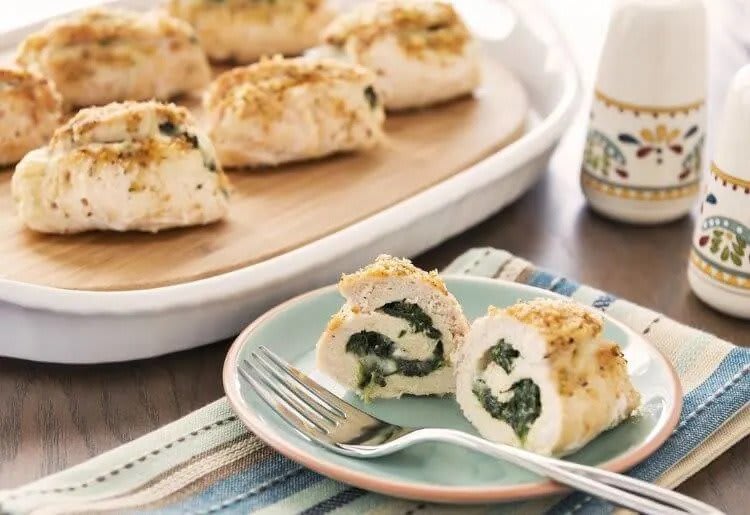 Best for - Couples and families looking for customizable plans

Starting price - From $9.99/day
Nutrisystem's weight-loss system offers standard and customized meal plans based on a schedule of six small meals spread throughout the day. This approach helps curb unhealthy food cravings and potentially aids in weight loss.
Similar to Jenny Craig, Nutrisystem offers both a diet plan and food delivery. Plus, all meals are portion controlled and designed by dieticians for optimal nutrition. They even have sugar-free snack options to help lower your carb intake.
Their convenient NuMi app integrates with exercise trackers and your Nutrisystem plan, offering tips, recipes, and a barcode scanner for effortless tracking. Additionally, you can gamify your weight-loss journey with in-app challenges and receive badges for goals reached.
Pros
Support from weight-loss experts

One-week money-back guarantee

Trans fat- and GMO-free
Cons
Contains soy, peanut, or latex allergens

No certified gluten-free foods
How does Nutrisystem compare to Jenny Craig?
Nutrisystem's Quick9 (included in the Uniquely Yours Max+ plan) aims to help you shed up to 9 lbs in two weeks. This is significantly quicker than Jenny Craig's standard 8.4 lbs in four weeks.

Nutrisystem is highly conscious of the fact that each person has their own eating preferences. Therefore, they offer personalized meal plans for diabetics, vegetarians, and lactose-intolerant individuals.

Thanks to its à la carte snack options, it's the ideal choice if you want to diet with the option to nibble on something every now and then. And in contrast, Jenny Craig only had snack options in one of their plans.

Nutrisystem Start now
3. BistroMD
Doctor-designed meals for balanced nutrition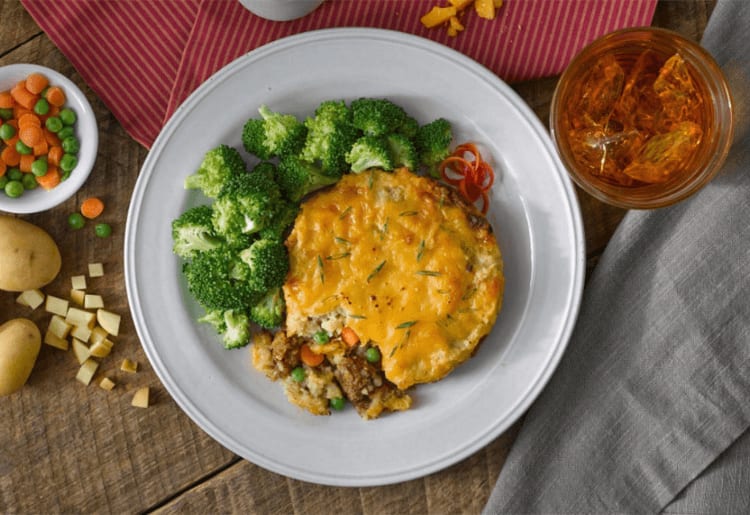 Best for - Women with menopause, diabetics, and those with celiac disease

Starting price - From $10.99/meal
BistroMD is designed for people who want to drop excess weight but have a busy schedule and little to no time for meal prep. It offers meal plans and food delivery services to suit every individual's needs, from gluten-free diets to cardiovascular-friendly options.
BistroMD uses nutrition science for optimal metabolism correction to ensure you're eating the right amounts of fiber and protein. They also ensure you can burn fat healthily while keeping you satisfied and maintaining healthy blood sugar levels.
One of BistroMD's dedicated weight-loss dieticians will design your personalized plan based on your diet preferences. This saves time and helps you get the right quantities of certain nutrients. You can then customize meals, and the dietitians provide nutritionally equivalent recommendations.
Pros
Individualized meal plans

Great customer service

Extensive selection of meal choices
Cons
High shipping fees ($19.95)

Full nutritional information only available to members
How does BistroMD compare to Jenny Craig?
BistroMD has menu options that satisfy many different requirements, with standard, gluten-free, diabetic, and menopause plans. On the other hand, Jenny Craig only catered to vegetarians and didn't guarantee suitability for those with food allergies or intolerances.

Customer support is available to help tailor meal plans based on your specific body type and caloric needs via phone calls on weekdays or weekends. Plus, BistroMD answers callback requests and voicemails, whereas Jenny Craig only offered coaching through some of their plans.

BistroMD is the only diet meal delivery program that focuses on treating dysfunctional metabolism, a common problem that can prevent many people from losing weight.

Bistro MD Start now
4. Optavia
Habit-focused approach to sustainable health and weight management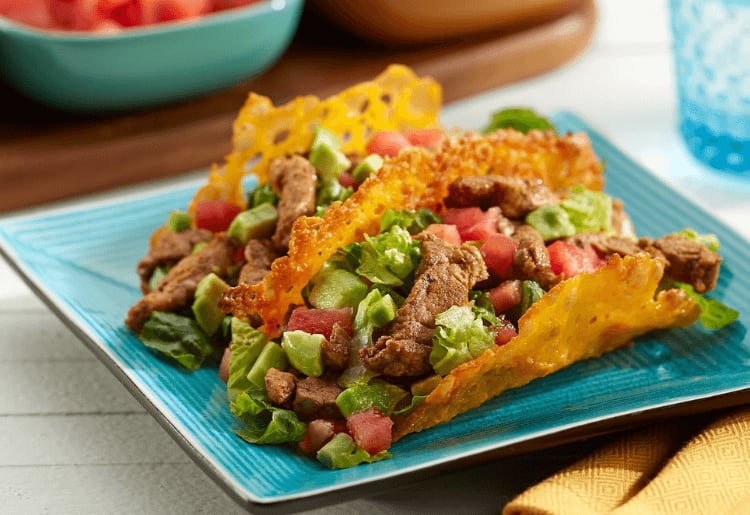 Best for - People over 65 and individuals with varying weight-loss goals

Starting price - From $395.25/kit
Optavia is a diet plan that aims to help you lose weight by creating a balance between fresh fruits and vegetables, proteins, carbohydrates, and healthy fats. The program also emphasizes the importance of a self-prepared "Lean & Green" meal consisting of lean protein, non-starchy vegetables, and healthy fats.
The "Optimal Weight 5 & 1" plan involves consuming six small meals daily, five of which are Optavia Fuelings. These pre-packaged meals contain a range of options, including snacks, shakes, bars, cereals, soups, and pasta. They can also offer coaching support to help you stay on track.
The more flexible option—"Optimal Weight 4 & 2 & 1"—lets you choose meals based on your preferences. This plan suits Type 1 or 2 diabetics, those over 65, less active people, and those with less than 15 pounds to lose. Similarly, their "Optimal Health 3 & 3" plan helps you maintain your goal weight through nutritionally balanced meals three times a day.
Pros
90% of Optavia coaches initially started as clients

The program is simple to follow

No need to count calories
Cons
Poor customer service

More expensive than other alternatives
How does Optavia compare to Jenny Craig?
Optavia has a structured plan with meal replacements and weight-loss maintenance meals. In contrast, Jenny Craig's meals included pre-packaged snacks and grocery store options.

Optavia's program is primarily online-based, with coaching support provided via phone or video calls, accessible from anywhere. Jenny Craig had both phone and in-person coaching options, but the in-person options were constrained by your geographical location.

Optavia is a generally less expensive Jenny Craig alternative, but costs may vary based on your needs.

Optavia Start now
5. Mayo Clinic
Evidence-based eating guidelines for long-term health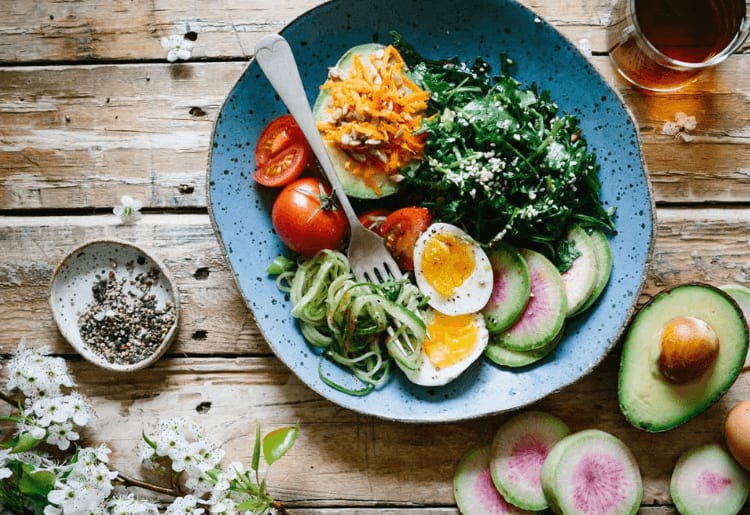 Best for - Individuals who require long-term weight maintenance

Starting price - $4.61/week (minimum $19.99/month)
The Mayo Clinic Diet provides personalized meal plans tailored to your needs, including keto, high-protein, vegetarian, and Mediterranean options. Every plan also includes a selection of dishes and comprehensive instructions on how to prepare them.
The program offers tools such as a digital platform, food tracker, educational content, at-home workouts, and virtual support groups to assist you on your weight-loss journey. Plus, this service prioritizes the impact of psychology on dieting with mindset assessments, diet scores, and weight loss calculators so you can understand your bad eating habits and dieting motivations.
The plan has three phases. The "Lose It" phase instills healthy habits to sustain an active lifestyle. The "Live It" phase focuses on long-term weight maintenance with tools like food trackers to reach your goal weight. The "Love It" phase emphasizes accountability in maintaining healthy habits by encouraging you to log your progress every six months.
Pros
Unlimited access to a private Facebook group

Affordable plans

Habit optimizer to track healthy habits
Cons
Requires a 12-week commitment for best results

Ingredients bought separately and not delivered
How does Mayo Clinic compare to Jenny Craig?
The Mayo Clinic Diet was first introduced in 1949, almost 40 years before Jenny Craig, and it has 11 experts in nutrition, wellness, and clinical health psychology on staff.

Mayo is cheaper for the first year, only requiring a flat $19.99/month rate with no enrollment fee.

Mayo has much more meal plan flexibility where you can change serving sizes and how many days you'd like groceries for. Jenny Craig, on the other hand, allowed up to five item swaps, which usually added to your costs.

Mayo Clinic Diet Start now
Why Choose These Jenny Craig Alternatives?
For Food Diversity
Variety in meals served in weight-loss programs is vital for achieving weight-loss goals. Research specifies that daily food variety positively impacts weight loss, particularly in breakfasts and afternoon snacks.
For example, Factor_ offers several plans tailored to different needs and preferences. By providing a diverse selection of foods and flavors, programs like these enhance the eating experience, increase satisfaction, and motivate individuals to stay committed to their meal plan, ultimately helping them accomplish their weight-loss objectives.
For Support and Coaching
Many weight-loss programs provide extra support resources, including online communities, virtual coaching, or group sessions, like Optavia and Mayo Clinic Diet.
Studies show that positive instead of instructive support, like that which you receive through coaching and online communities, can help with weight-loss maintenance. It also creates a sense of togetherness and offers additional accountability to encourage perseverance in your weight-loss journey.
For Accommodating Your Individualized Needs
Certain individuals with specific dietary needs or preferences can also benefit from weight-loss programs like Jenny Craig. For instance, those who follow a vegan or gluten-free diet can try BistroMD, which specifically caters to these dietary requirements.
Jenny Craig Alternatives: Redefine Your Wellness Goals
As with anything in life, what's best for one person isn't necessarily best for another. The weight-loss plans listed above offer diet coaching and meal delivery plans that cater to different weight-loss goals, lifestyles, food preferences, and budgets.
Try shopping around to see what the competition has to offer. Chances are one of the alternatives to Jenny Craig listed above is just what you need to get healthy and invested in sustainable fitness and nutrition habits.