In a Nutshell
With The Mayo Clinic Diet, you can lose weight and keep it off. The diet focuses on helping you to identify bad eating habits and make positive changes, while adding in the right amount of physical activity. The Mayo Clinic Diet features a personalized diet plan, daily advice, individual support, and exercise plans - all for just $5 a week.
pros
24/7 support and advice
Only $5/week
Focus on long-term health
cons
No prepared meals or ingredients
75 calorie limit on treats/alcohol intake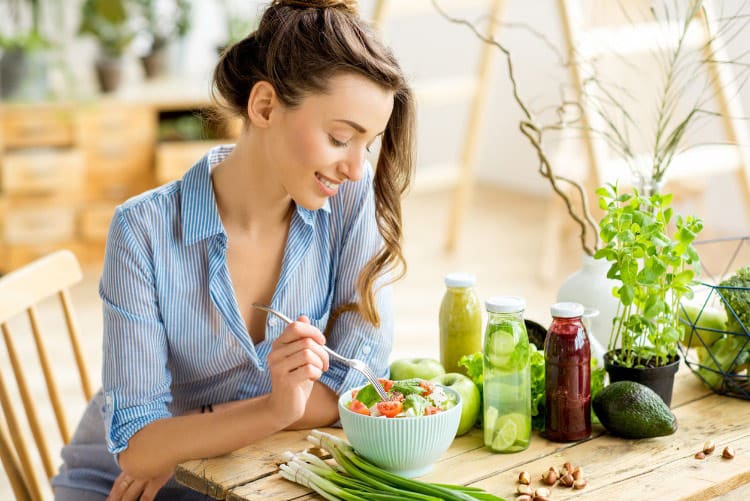 Best for: Changing bad habits to maintain a healthy lifestyle
Weight loss: Lose up to 6-10 pounds in 2 weeks
Support: Habit & food trackers, fitness planner, and app
Pricing: $5 a week
What's Unique About The Mayo Clinic Diet?
The renowned Mayo Clinic is a nonprofit medical research and practice group that has been around for over 100 years. It created The Mayo Clinic Diet in an effort to help people lose weight and live healthier lives.
The experts who work for Mayo Clinic are specialists, not just in health and nutrition, but also in weight management and health psychology.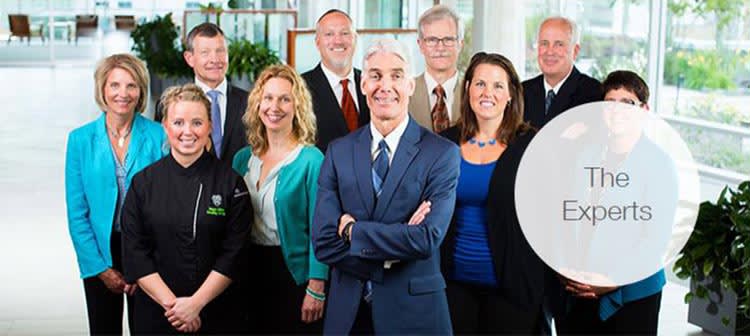 This plan brings you weekly newsletters, 24/7 guidance, a community of people like you to keep motivation levels high, and everything you need to know about living a healthy lifestyle.
Personalization
To sign up for The Mayo Clinic Diet, you'll need to complete a quiz covering many elements of your health and well-being. The results guide the staff in creating your personalized diet and exercise plan so that it suits not only your weight and body shape, but also your expectations and knowledge.
Questions include things like:
What is motivating you to lose weight right now: family, friends, a special occasion or to look better?

How often do you eat while watching TV?

How active would you say you are?

What is your biggest weight loss obstacle, from disliking fruits and vegetables, to not having the time for exercise?
The quiz isn't just for fun and games—the answers you give are used to compile your own personal diet profile. The profile is meant to help you recognize bad habits, break them, and live a healthier life. Whether it's eating dinner in front of the TV or snacking mindlessly at the office, the clinic's habit tracker can help you understand where you can improve.
Your diet profile will also help you with portion control. Most people severely overestimate portion sizes, so The Mayo Clinic Diet uses visual cues to make this easier, giving each person access to recipes and meal plans while they get the hang of it.
Support
While some people put on weight after a big life change, there are usually emotions wrapped up in the weight gain as well. Loneliness, stress and boredom can all be reasons for putting on weight, so The Mayo Clinic Diet offers access to support and information to help you deal with these feelings.
You can also chat with other members of the diet community who have been going through similar struggles. In addition, there is 24/7 access to dietitians and expert advice.
Fitness
With The Mayo Clinic Diet, physical activity is considered from step 1. The diet helps every individual boost weight loss with targeted fitness and exercise plans. Included in diet plans are personalized workouts, an exercise index with dozens of options, walking and running guides, and fitness tips for all levels.
Dieters Are Raving
"The information I learned from the Mayo Clinic Diet is now imprinted onto my everyday life. Once you learn it, you can't forget it, and you experience a life change that involves conscious awareness — rather than a 'diet' that starts and ends." - Stephanie
"Finally, exercise has really been ingrained in our lives. We work out together and take part in activities, like inline skating and running. The Mayo Clinic Diet gave us a road map, and now we need to just stay the course." - Seth and Beverly
"Aside from health improvements and weight loss, the biggest reward for me was regaining my self-confidence. I love joining in activities that I had previously sat out." - Beverly

How it Works
To sign up for The Mayo Clinic Diet, you'll need to enter your current weight, height, goal weight, age and email address. You'll then complete the signup quiz detailed above in order to receive the right diet plan for your needs and goals.
The program is split into 2 phases, 'Lose It' and 'Live It.' Here's what each phase will look like:
The 'Lose it' phase - This is the first step of the Mayo Clinic Diet's 2 phase plan. It encompasses the first 2 weeks of the diet plan and is designed to help jump-start your weight loss. During the 'Lose It' phase you'll begin to learn the tools you need to eat healthy and manage an active lifestyle. You will start to identify bad habits and temptations, and begin to track your way to success.

The 'Live It' phase - This is the long-term part of the plan, the way forward that you take with you. This section is built to help you transition to something more maintainable. Done right, with tools, tips and techniques, you can keep losing 1-2 pounds every week until reaching and maintaining your goal weight.
What You Can Eat
The Mayo Clinic Diet is based on the Mayo Clinic Pyramid. The foundation of the pyramid is fruit and vegetables, which dieters are allowed unlimited amounts of. The minimum recommended amounts are 3 portions of fruit and 4 portions of vegetables every day. This is without fattening preparation techniques like sauces or oils, and there are some fruits which are considered too sugary for regular intake.
The pyramid recommends between 4-8 servings per day of healthy carbs such as whole grains or brown rice. On the diet, you will steer clear of white flour and refined sugars, which are found in many processed snacks and white bread.
Protein and dairy are recommended in servings of between 3-7 per day. Lean meats, nuts, beans, soy and cheeses are all big parts of the menu. Healthy fats are also important, from avocado and fatty fish, to olive oil and nuts.
Sweets and other treats are limited to 75 calories per day, allowing you to fill your sweet tooth craving without giving into bad habits.
The Mayo Clinic Diet's website has sample menus to look through before signing up, featuring hundreds of meal options that stick to the pyramid and it's proven track record.
Here's an example of a suggested day on the Mayo Clinic Diet:
Breakfast: Rancher's eggs

Lunch: Couscous salad

Dinner: Chicken and eggplant stir-fry

Mobile App and Tracker
There are dozens of features on the mobile app for both iOS and Android devices. Features include:
Serving Tracker: Look at the daily dashboard which tracks the nutrition and serving size of every meal. Log physical activity to help create a daily calorie intake.

Daily Tips: Read articles and motivational tips with advice from health professionals from the medical, nutrition and psychology fields.

Meal planner: Plan ahead and create your healthy week with hundreds of recipes to choose from.

Habit Tracker: Learn the 15 reasons why people tend to hold onto weight and how you can let go.
Progress Reports: See at a glance how you're doing—learn from personal insight and experience.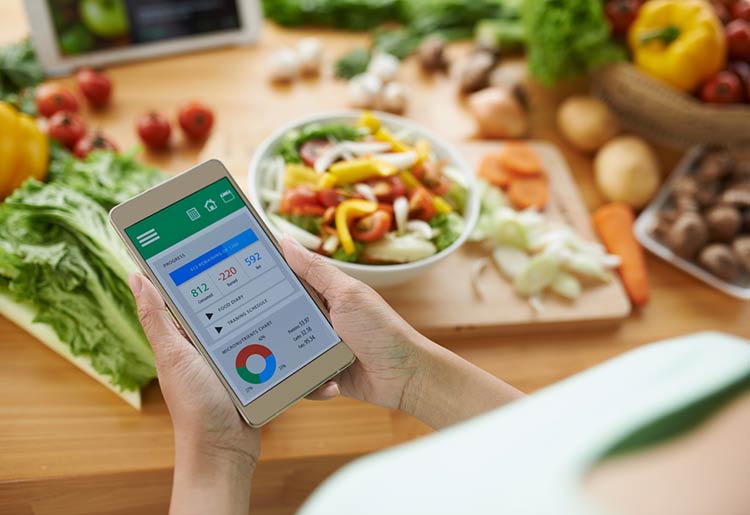 Pricing
The Mayo Clinic Diet costs $5 a week, billed as $65 per quarter. In order to cancel the subscription, you will need to call before the next quarter begins.
Help & Support
Staff includes psychologists, nutritionists, dieticians and counselors to help with whatever you might need. The phone lines are manned during working hours and there is an email address for questions as well.
Here's the Skinny
With The Mayo Clinic Diet, you'll learn about healthy portion control and start tracking eating habits for successful change. Motivation is easy to maintain with support and guidance around the clock. If you're ready for a lifestyle change - to lose weight and be healthier - The Mayo Clinic Diet could be the right diet for you.