In my experience, the right website builder can increase your e-store's profits on Black Friday—the busiest sales day of the holiday season. A well-optimized website should represent your brand, offerings, and unique value proposition to attract a bustling mass of online shoppers.
The world saw a staggering $9.12 billion in online sales in 2022. As a business owner, it's valuable to grab your share of this lucrative market using my top strategies to enhance your website's visibility, performance, and profits.
» Starting from scratch? Check out our top picks for the best eCommerce website builders.
Website Strategies to Boost Your Black Friday Sales
To make a company website stand out during Black Friday, I always consider the following key elements:
Start With Social Media Integration
I would kick off a campaign on social media, focusing on rebranding and incorporating a Black Friday theme into your business's graphic materials. I've done this for numerous clients since it "hypes" your followers to get good deals on your site.
This process involves rebranding your company image on social media, adjusting your website's color palette for a Black Friday look, and featuring products prominently on the homepage using a carousel.
Here are other ways to integrate social media for Black Friday campaigns:
Social media giveaways: A giveaway on Instagram or Facebook where users win a popular product by liking, commenting, and sharing the post generates excitement and increases visibility. Tools like Sweepwidget or Woobox are often used for running giveaways.
Influencer partnerships: Collaborate with influencers to reach a broader audience with Black Friday deals. You can create grassroots partnerships by reaching out directly to relevant influencers via direct messaging on Instagram, TikTok, or Facebook.
Exclusive social media offers: Create special discounts for your followers to boost engagement and sharing. For example, you could offer a 30% discount exclusively for your Instagram followers, encouraging them to share the deal within their networks.
User-generated content: Encourage your customers to share their experiences with your brand. For example, ask customers to post their purchases on Instagram using a branded hashtag, like #[Your Brandname]BlackFriday, for social proof.
Live streaming and Q&A Sessions: Host live sessions to showcase deals, answer questions, and create real-time excitement.
Social media retargeting: Use ads to target users who have previously visited your website but didn't make a purchase to encourage them to convert. For instance, use retargeting ads on Facebook to remind users who visited your website but didn't make a purchase about the ongoing special offers.
If you don't have an online presence, try these first post ideas to introduce your business on social media.
Optimize for Mobile Users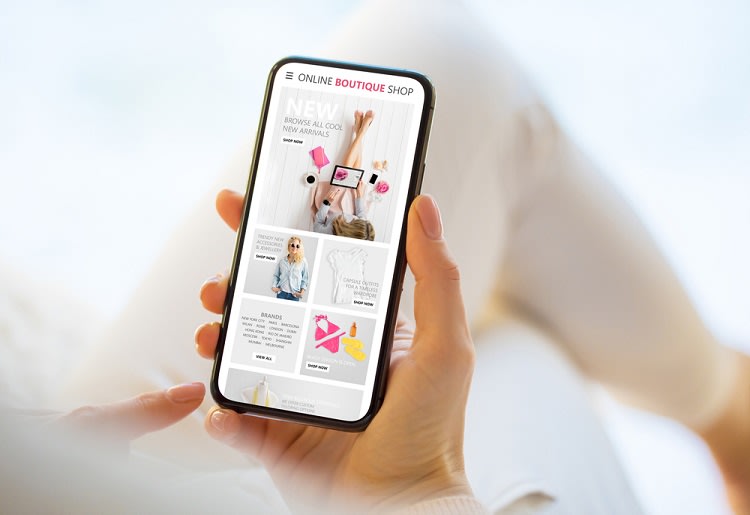 Responsive mobile design is crucial, as about 58% of global website traffic comes from mobile devices daily. Black Friday is no exception.
Here are some ways to optimize your website for mobile users ahead of Black Friday:
Responsive design: Website builders like Wix, Squarespace, and Shopify offer responsive templates that adapt your Black Friday campaign for mobile devices, ensuring optimal viewing.
Mobile-friendly navigation: This is essential for improving mobile user experience. For better usability, create easy-to-use navigation menus for mobile users with collapsible menus and sticky headers.
Fast loading speeds: Optimize images, scripts, and other elements for quick loading on mobile devices to prevent high bounce rates during Black Friday.
Mobile checkout optimization: Streamline the process with simplified forms, accessible selections, and guest checkout options to facilitate faster and hassle-free purchases.
Mobile-specific promotions: Roll out exclusive mobile discounts and limited-time deals tailored for mobile users to drive traffic and conversions.
Mobile testing and preview: Use website builders' testing and preview features to ensure a smooth mobile experience ahead of your Black Friday campaign.
» Follow these tips to avoid a website crash on Black Friday.
Improve User Experience (UX)
For a successful Black Friday campaign, ensure your website is responsive, fast, and optimized for the best possible user experience. Detailed product descriptions and well-structured product pages are essential. It's vital to infuse your website with a Black Friday theme and reimagine the user experience for this period.
To do this, I recommend making sure that all elements are visible and well-spaced. You should also distinguish sections with contrasting colors, maintain clear typography, and prioritize readability, especially on mobile.
Run Paid Ad Campaigns
You can run paid ad campaigns on social media and search engines if your budget allows. Working with experts in website optimization and online marketing can help you make the most of these ads, especially in the weeks leading up to Black Friday.
For example, you can run paid ads on Google Ads to drive targeted traffic to your Black Friday deals. You can bid on relevant keywords related to your products or promotions and create compelling ad copy to attract potential customers.
An effective strategy could involve bidding on specific keywords like "Black Friday tech deals" or "discounted gadgets," ensuring your ads are visible to shoppers actively searching for similar offers.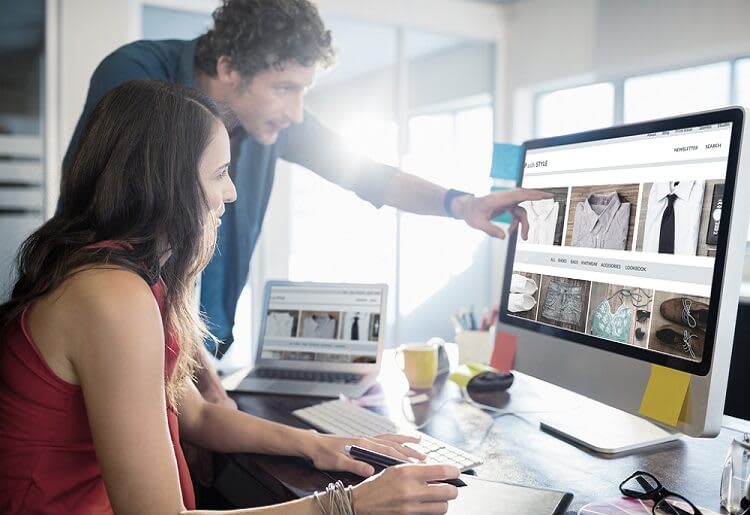 Showcase Your Products Effectively
Your product carousel and images must be pristine, offering crisp details that entice customers to explore your offerings. Investing in high-quality images ensures that your products appear at their best, leaving no room for blurriness or visual imperfections. Shoppers are looking for excellence, and it's your chance to deliver.
Equally important are your call-to-action buttons, which link to your products. They should be strategically placed for easy discovery, with clear, readable text that beckons visitors to take action. Inviting and contrasting colors for these buttons can make them even more attractive.
Offer Attractive Discounts
Instead of generic company information on the homepage, focus on showcasing products with compelling images, Black Friday aesthetics, and discounted prices. Creativity is the key to distinguishing yourself from competitors during Black Friday, offering opportunities for innovative campaign images and graphic design.
The campaign's core revolves around product presentation, pricing, and discounts. I've found that offering site-wide free shipping is a great incentive; otherwise, you can provide free shipping beyond a specific purchase amount. Ultimately, success hinges on competitive pricing and effective product promotion on your landing page.
Use Newsletter and Email Campaigns
Website builders, like Wix and Squarespace, offer built-in marketing tools to build excitement for Black Friday. You can use newsletter plugins to inform customers about upcoming deals and create specific product collections for promotion across newsletters, blog articles, and social media.
Wix even enables you to create blog posts and design graphics for social media posts to simplify your marketing efforts.
» Using Squarespace? Learn how to create successful email marketing campaigns.
Measure Your Success With A/B Testing
Web builders like WordPress offer A/B testing functionalities that can help enhance your campaign's effectiveness. You can start by defining your campaign goals, like boosting click-through rates or improving conversion rates, and then determine the elements you want to test.
This could be headlines, call-to-action buttons, images, pricing, or landing page layouts. Create variations for these elements, split your website traffic between them, and run the test throughout your Black Friday campaign.
After analyzing the results and implementing the winning variations, continue testing and improving to further optimize your Black Friday campaigns.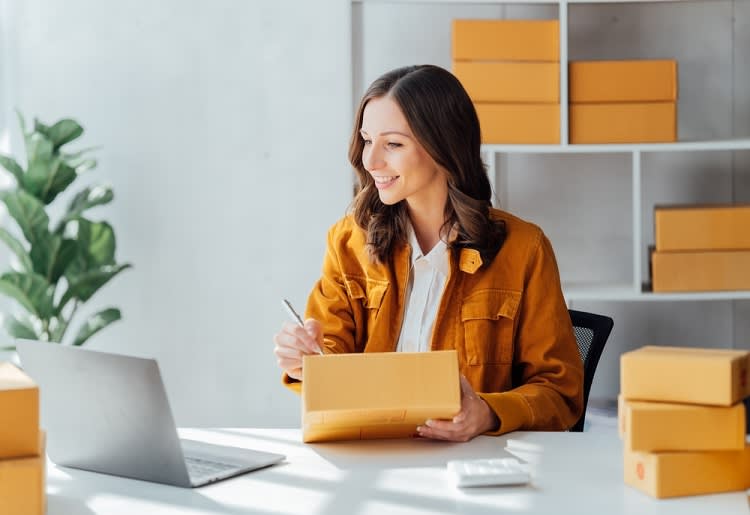 Score Maximum Profits on Black Friday
Black Friday offers a prime opportunity for businesses to boost sales and profits. You can make the most of this significant shopping event by taking early action, improving your user experience, and being creative.
Be bold in pricing strategies and leverage the power of content creation, especially on social media. Black Friday is the time to be brave and seize the potential for success.
» Build a Black Friday-ready site in no time with a website builder for your small business.