If you're passionate about fashion, you've probably dreamt about turning this hobby into a profitable business. Fashion blogging is still one of the best ways to make money online—if you do it right—because it doesn't need to cost you a fortune.
Here are our top 10 blogging tips for building a profitable fashion blog on a budget.
» Want to save money on a web developer? Check out our top 10 picks for the best website builders.
1. Find Your Voice
To create a popular fashion blog, you need to offer your readers something unique. Look at the fashion blogs you follow, figure out what sets them apart, and then decide what you want to add to the conversation.
Identifying your niche will help you stand out. Choosing the right name—one that relates to your niche—is just as important. With so many different types of fashion blogs out there, you need to make sure that you don't get lost in the shuffle.
2. Use a Website Builder
With website builders like Wix and WordPress, you'll be able to create a custom-made website at an affordable price. While most builders offer trial periods, you can expect to pay between $4 and $25 to unlock essential features and design tools.
To grow your reader base organically, however, you'll need to optimize your site for search engines. So, find a website builder with robust SEO features and tools to improve your rankings on search engine results pages (SERPs).
» Here are our top picks for the best website builders for SEO.
3. Choose a Theme
Your website's theme needs to align with your brand identity and voice. When choosing a design, it's best to keep it simple. Simpler designs need less upkeep and cost less money.
Most website builders' themes are included in the standard subscription price. You'll be spoilt for choice with builders like Wix, which have dozens of themes specifically designed for fashion and personal blogs.
4. Set Up Your Website
Build and set up your website to reflect your style and image. Most website builders have intuitive drag-and-drop editors that are easy to use—even if you've never built a website before.
When setting up your website, you need to focus on building a website that has user-friendly features and fast loading times.
» Here's how you can optimize images to improve your site's performance.
5. Define Your Business Model
You need to figure out how to monetize your website and make it profitable. There are various ways to make money online—here are some of our top picks:
Become part of an affiliate marketing network
Rent ad space on your website
Launch a paid membership plan
Offer paid promotions to different fashion brands
Sell products (clothing, accessories) or services (as a personal shopper or stylist)
6. Create Compelling Content
Content creation is free—unless you outsource it. You'll need to create showstopping content to keep your readers' attention.
Uploading different types of content, such as how-to guides, lookbooks, fashion inspiration and news, outfit-of-the-day ideas, and street photography (to name a few), will help keep visitors on your site for longer.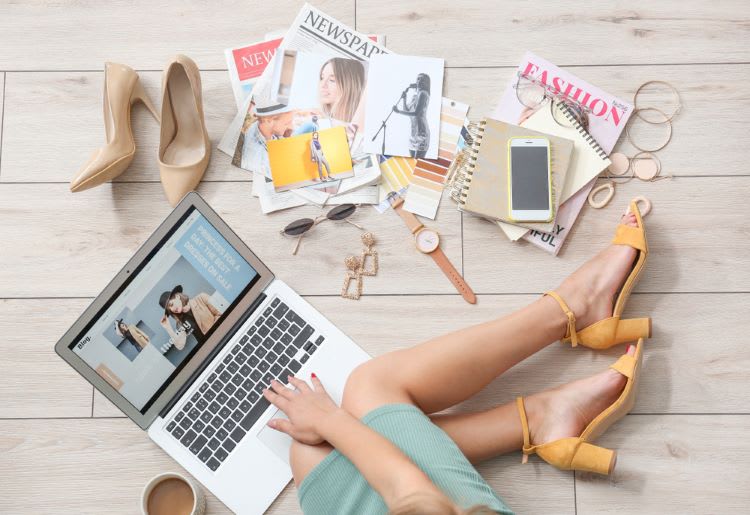 7. Use The Right Plug-ins
You can tweak your website by adding plug-ins and features to make it more user-friendly. Most plug-ins come at a small monthly fee, but many offer free versions too. Depending on their functionalities, you can expect to pay between $5 to $25 for a basic plan.
But before you spend more money than you need to, make the most of your website builder's features first.
» Ready to get started? Check out these budget-friendly Weebly site features.
8. Promote Your Blog on Social Media
Once you have content, you'll need to start promoting it. Create social media accounts on platforms like Instagram to grow your online presence.
Keep in mind, however, that you don't own your following on social media and are entirely dependent on the platform and its algorithms. You could be blocked or suffer a shadow ban simply because you unknowingly violated some of the platform's rules.
So, even after you've built a successful social media following, you need to convince people to visit your website or sign up for your newsletter.
9. Start a Newsletter
Sending out newsletters is a great way to grow your brand. Newsletters should always link back to your website and provide valuable information to your readers, so they will want to subscribe.
If you have a limited number of followers (which will definitely be the case at first), you can always use a free plan from email marketing platforms like Mailchimp or MailerLite.
10. Be Consistent
Consistency is one of the best predictors of success. Make sure you publish new content consistently and actively engage your followers by offering giveaways, republishing their content (with permission), and commenting on their posts.
It's always hard to start something new. But, if you give up early, you'll never know whether you could've been successful.
» Want to convert visitors into paying customers? Here are 10 common mistakes you need to avoid.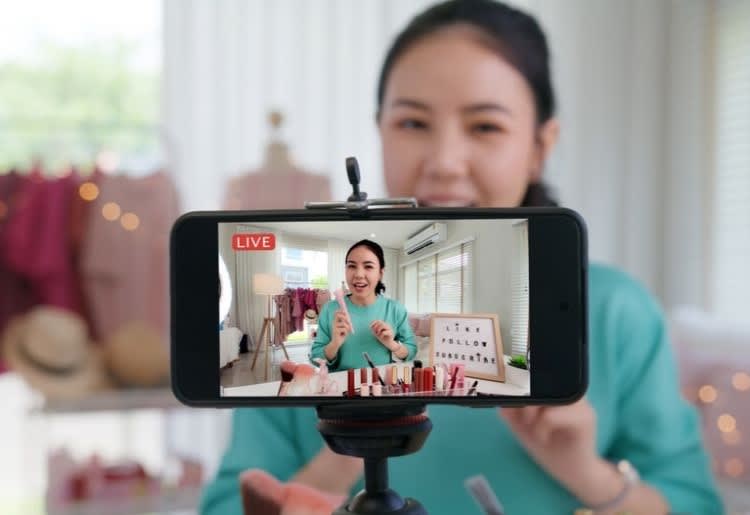 You Don't Need to Pay Top Dollar to Build an Empire
It's easy to start a profitable fashion blog; you just need the right strategy—and a well-designed website. Whether you're planning on going freelance or turning your side hustle into a full-time gig, there are numerous website builders out there to help you build your dream site.
» Looking for ways to optimize your costs? Here are our top 10 tips for building a website on a budget.