There are two main reasons why the dropshipping model exists. First, if you build it the right way, it can be profitable and easy to scale. And second, it takes away the more challenging aspects of creating and managing an e-commerce business, like producing the products you're selling or keeping an inventory. Plus, website builders make it easy to build an online store with a minimal upfront investment.
In this article, I'll guide you through my step-by-step process to building a profitable dropshipping business to help you get started on the right foot.
» Looking for more options? Check out our top picks for the best Shopify alternatives.
1. Find a Profitable Niche
First, list your ideas and research the market for a profitable niche. Look for emerging trends or products that are in high demand. Use tools like Google Trends and Google Keywords Planner to analyze search behavior and keyword volumes. Look at online forums to pinpoint customer challenges and identify opportunities and risks by researching your competitors.
After researching a few ideas, one of my clients discovered a growing demand for eco-friendly pet products, like biodegradable waste bags for dogs and organic grooming products. Competitors were few, and the niche wasn't oversaturated, enabling them to build a profitable business quickly.
2. Source a Supplier
Every successful dropshipping business functions through three critical elements:
The customer
The business owner
The supplier
You'll need to find the right vendor to serve your customers. This supplier must be able to provide consistent quality and fast shipping. When product sourcing, contact multiple merchants to compare quality, pricing, shipping options, and customer support.
Experienced vendors with a verifiable track record are your best bet. One of my clients went to a few trade shows to talk to potential suppliers for their swimsuit business and check the quality of their products. Ultimately, he found one that could deliver consistent quality at an excellent price.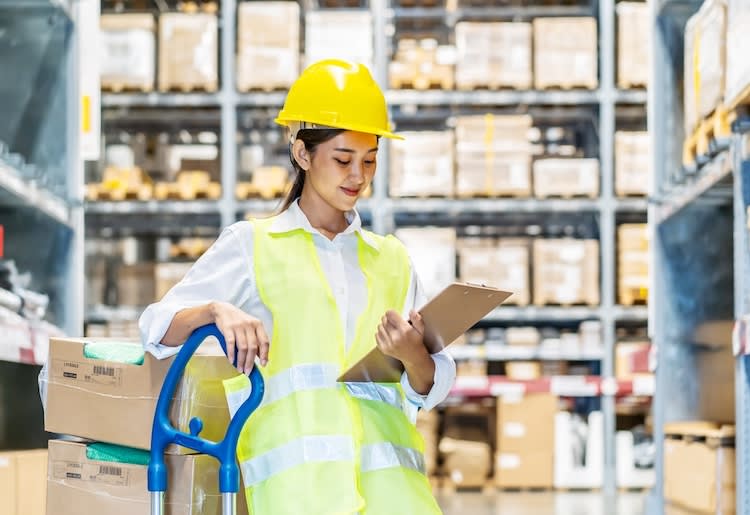 3. Build a Website
Next, you need to build your e-commerce website. It's true that you could operate a dropshipping business through a marketplace such as Amazon or eBay. However, if you create a website, your business is not dependent on another platform. Plus, you don't risk losing it overnight because of a policy change.
Many of my clients have used Wix to build their websites. They all love it for one simple reason: it enables them to quickly create a beautiful and well-functioning website so they can move on to other tasks.
» Uncover the best Wix plugins to enhance your e-commerce website.
4. Register Your Business
Before you start selling, you need to register your online business. If you're in the US, a limited liability company (LLC) might be a good choice since it's simple to establish and enables you to protect your assets. You must also look into taxes and ensure you can apply the proper sales taxes or VAT when selling to customers.
Any business needs the right structure to operate. I always advise my clients to take care of the formalities well before selling since this might take time.
5. Implement Your Business Systems
Your supplier will take care of inventory management, shipping, and fulfillment. However, it would be best if you still handled the following:
Customer support
Lead generation
Advertising
Marketing
You can use platforms such as HubSpot (marketing and customer relationship), Tidio or Wix Chat (for customer support chatbots), and Google Ads (for advertising).
I always advise my clients to put everything in place before they launch their websites. This helps them distribute and manage their first orders without too much stress.
6. Define Your SEO Strategy
Search engine optimization (SEO) is vital if you want to use organic traffic to grow your business. The best way to approach this is to build a topic cluster around your niche. Then, produce website content that covers every aspect.
I had a client selling beard products, so they published extensive guides going over everything from grooming tips to the types of ingredients to look out for. This helped them rank in the top five search results for specific keywords and exploit their organic traffic to boost sales.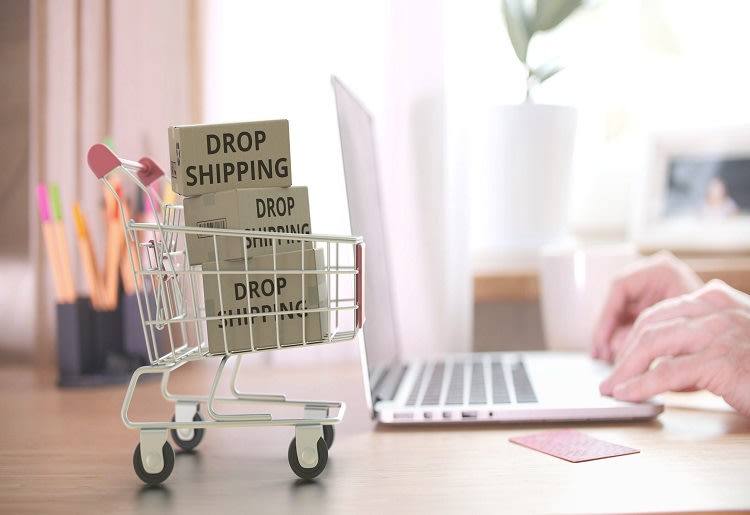 7. Launch Your Website
Next, you need to launch your website. Test all pages before you go live to make sure:
All your content and images are displaying correctly
Your entire website is mobile-responsive
All links are working
Your shopping cart is functioning
On many occasions, I helped clients test their websites and eliminate errors before they launched. This makes the whole process stress-free and enables you to concentrate on promoting your business.
8. Promote Your Website
There are many effective ways to promote your website. For example, you can use social media or pay-per-click (PPC) ads and start building an affiliate marketing network and a mailing list.
I always advise clients to concentrate on two or three marketing channels first to avoid spreading themselves too thin. One of them built an effective dropshipping business exclusively with Facebook ads before adding other platforms.
9. Analyze Results
To build and maintain a successful e-commerce business, you need to continuously look at results and assess your key performance indicators (KPIs), such as:
Organic traffic
Conversion rate
Customer acquisition cost
Average order value
Customer lifetime value
My most successful clients are those who are obsessed with numbers. Each month (or even each week), they look at their stats for improvement and growth opportunities. This also enables them to identify problems early on and react quickly.
10. Add New Products
Once you get your first few hundred sales, you should look into related products you can sell on your website.
For example, I had a client who was selling home gym equipment. After a while, they branched into workout clothing. They already had a ton of organic traffic for related keywords, so building this new product category was easy.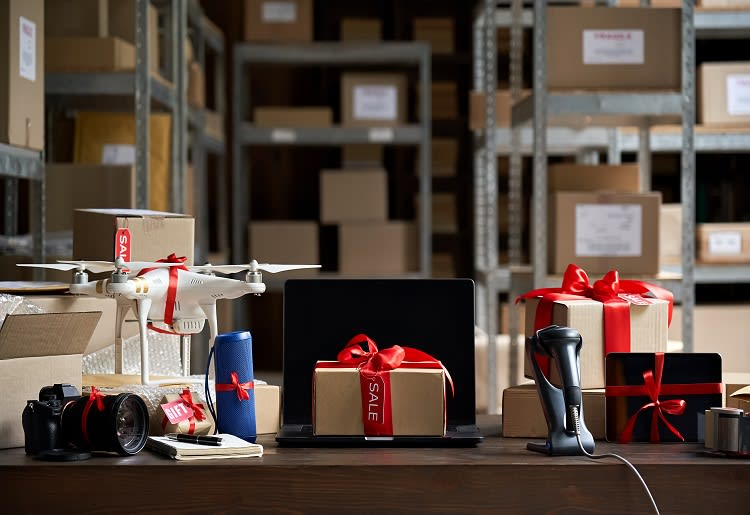 Build a Profitable Dropshipping Business the Right Way
Like any other business, to succeed with dropshipping, you need to thoroughly research your market, build strong partnerships, realize the right business systems, and use a solid marketing strategy.
My top tip for building a successful dropshipping business is to identify your niche and create a tailored website. Your website is the first thing customers see and your most important marketing asset. Thankfully, website builders like Wix and Squarespace have professionally designed templates that enable you to build websites in hours.
» Level up your email marketing with Squarespace.