Jimdo is one of the best website builders for small businesses and enables you to create a sleek, professional online store in no time. Even if you're a total newbie and don't even know how to make a responsive website, Jimdo has you covered.
In this article, we'll look at 10 of the best Jimdo website templates you can use to build a small online store in minutes.
» Not sure which website builder is best for you? Check out our top picks for the best website builders.
1. Miami
The Miami template has a clean design that uses bright colors and a horizontal navigation bar at the top of the page.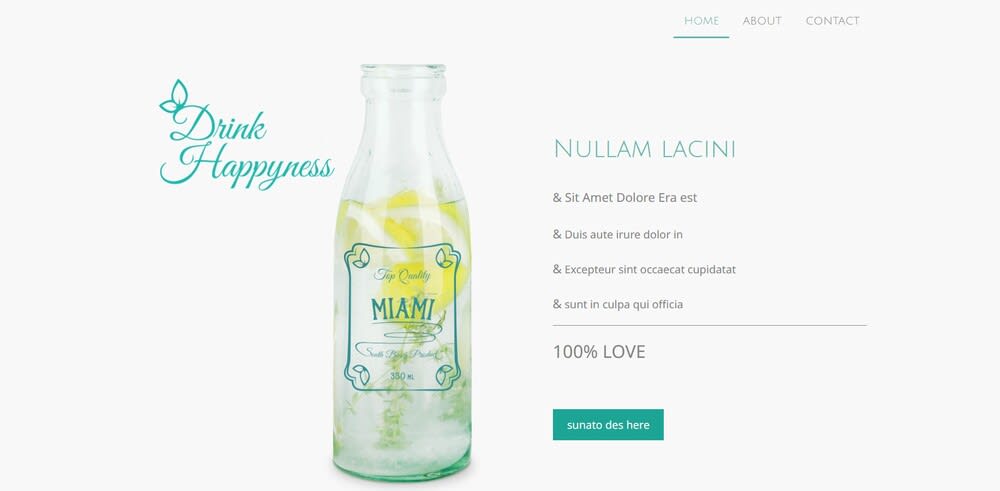 It helps you showcase your products effectively with high-resolution photos and detailed information about each product. It's ideal for online stores that sell food and beverages, but you can also use it for supplements, cosmetics, or other products.
» Learn more: 7 Types of Website Navigation for a Positive User Experience
2. Rio de Janeiro
Rio de Janeiro is another beautiful template from Jimdo that can help you build your online store quickly.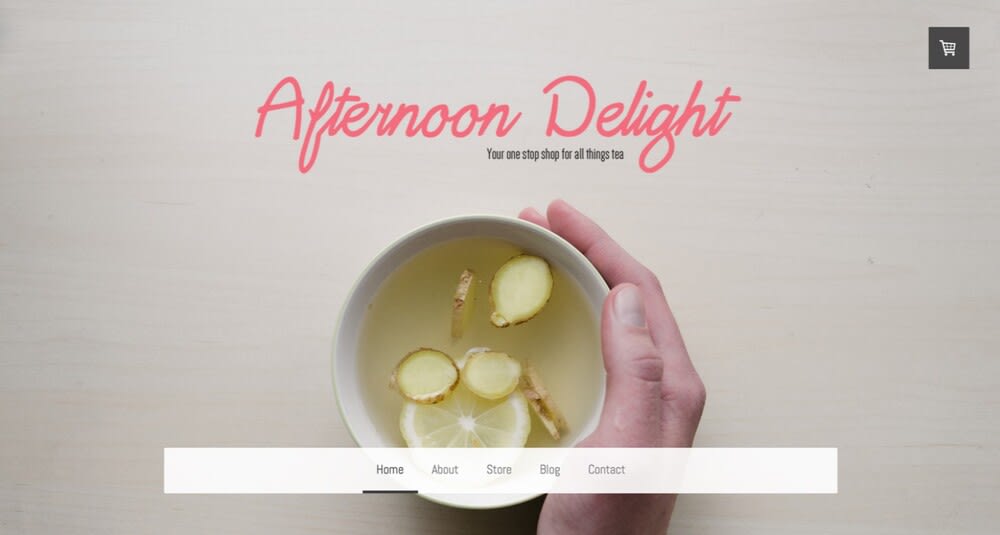 It's a visual template suitable for image-heavy sites and gives your photos a lot of space. This makes it ideal if you have high-resolution product photos to use, regardless of the specific products you're selling—but we think it is a particularly good fit for clothes, accessories, and jewelry.
» More: Top 10 Tips for Creating a Photography Portfolio Website
3. Zurich
If you need a template that uses lots of white space and clean typography to make your content and products stand out, Zurich is a great fit. It has 3 distinct design elements: space for a beautiful background image, a content block structured in columns, and a footer menu in a different color.
It helps you neatly arrange your online store and provide enough product information with the help of columns. It's ideal for sports equipment and wearable electronic devices, such as smartwatches.
4. Barcelona
Barcelona is another effective template that's particularly suitable for fashion brands but can also be used for home and décor products or even plants.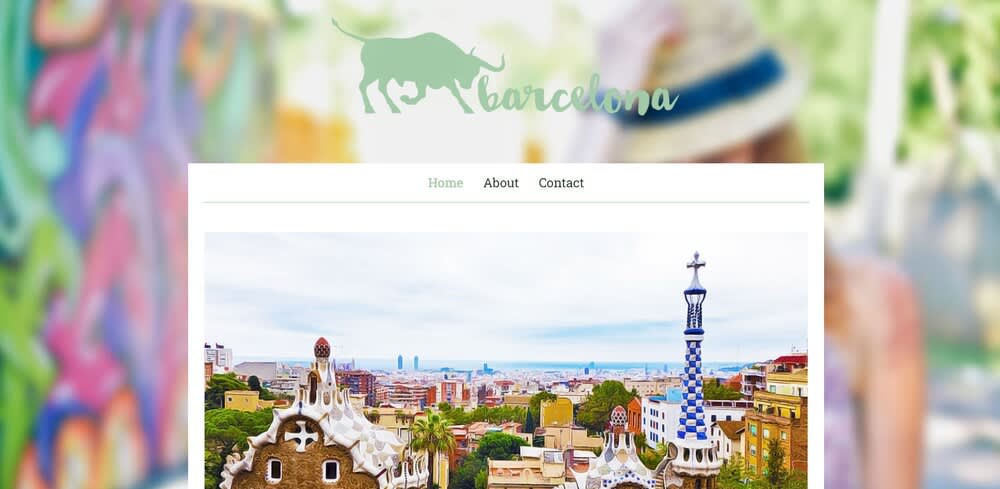 It has a centered horizontal top navigation, which means it'd work best for websites that don't have too many different menu categories. For the best results, all tabs should stay on the same line.
» Need a website builder for your small business? Check out our roundup of the best website builders for small businesses
5. Lille
If you're selling shoes or accessories, such as bags, jewelry, sunglasses, or hats, Lille is perfect for you—even if you don't yet have high-resolution images for all of your products. (You'll still need at least one large photo to use for the homepage, though.)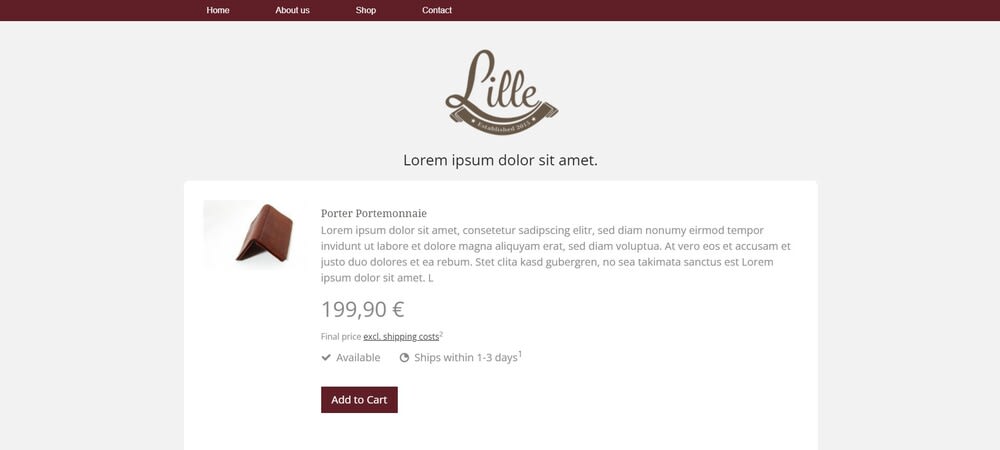 Lille also uses columns to structure the content, which improves readability and makes it easy for visitors to find what they're looking for.
» More: Top 10 Tips to Improve User Experience on Your Website
6. Bordeaux
Bordeaux is a stylish theme that makes use of contrast between its different elements in black, white, and grey. It's perfect for luxury products, such as jewelry, watches, or even high-end bed linen or towels.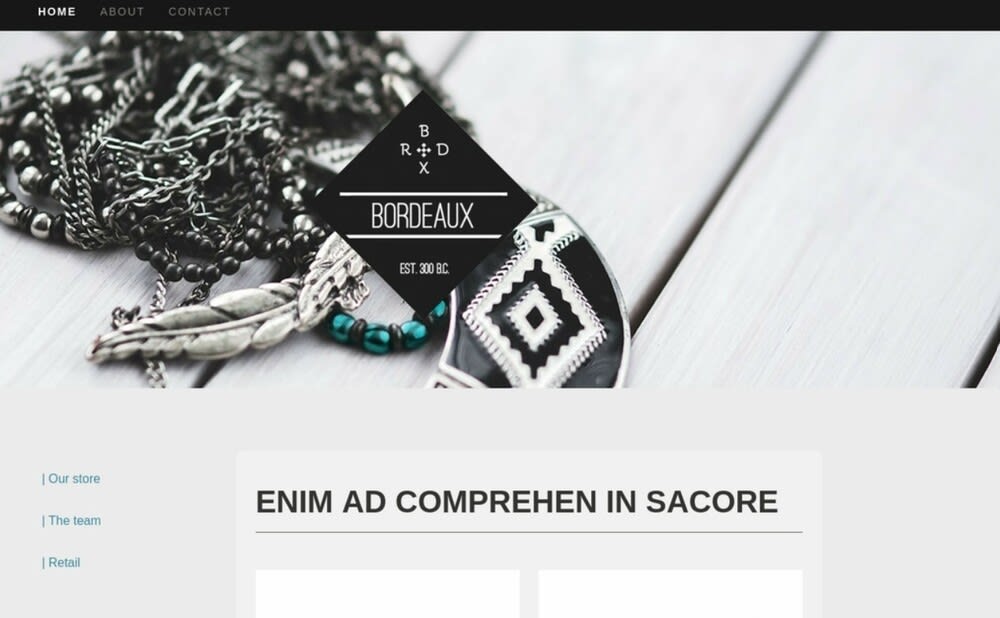 Jimdo allows you to change the colors of their templates or use the ones that are set by default. Picking the perfect website color scheme might sound like a complicated task, but once you learn the basics, it's actually really fun.
7. Reykjavik
Contrary to many of the other themes, Reykjavik makes use of a vertical navigation menu, which can be a great option if you have plenty of different menu categories.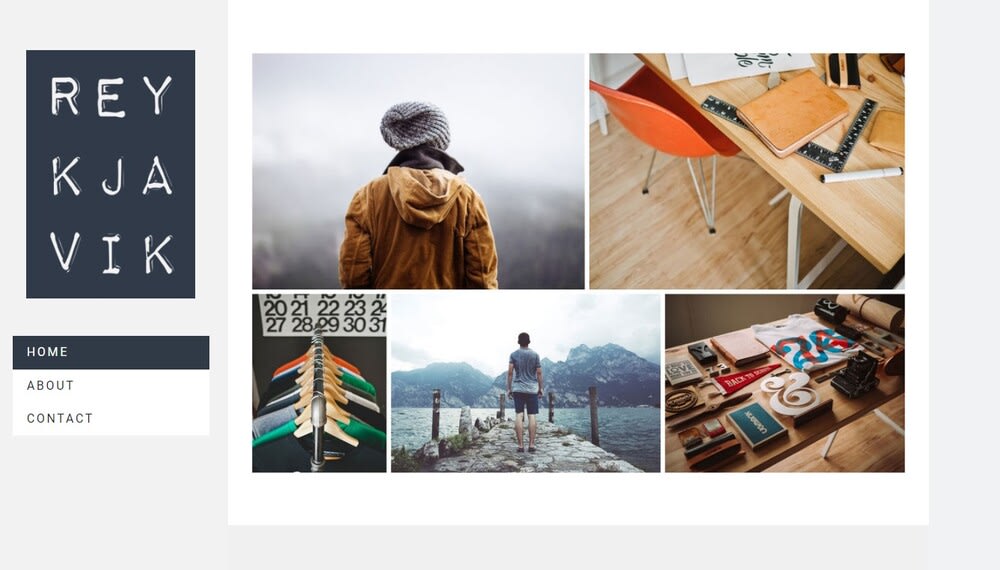 It gives you the option to add plenty of photos to show your products in their best light. The theme is very flexible, so it can be used for plenty of different products, such as travel or sports accessories, t-shirts or other types of clothing, arts and crafts supplies, and many more.
8. Riga
Here, we have another theme that makes good use of white space, which is a powerful design strategy to improve readability, create visual hierarchy, and draw the viewer's eye to specific elements.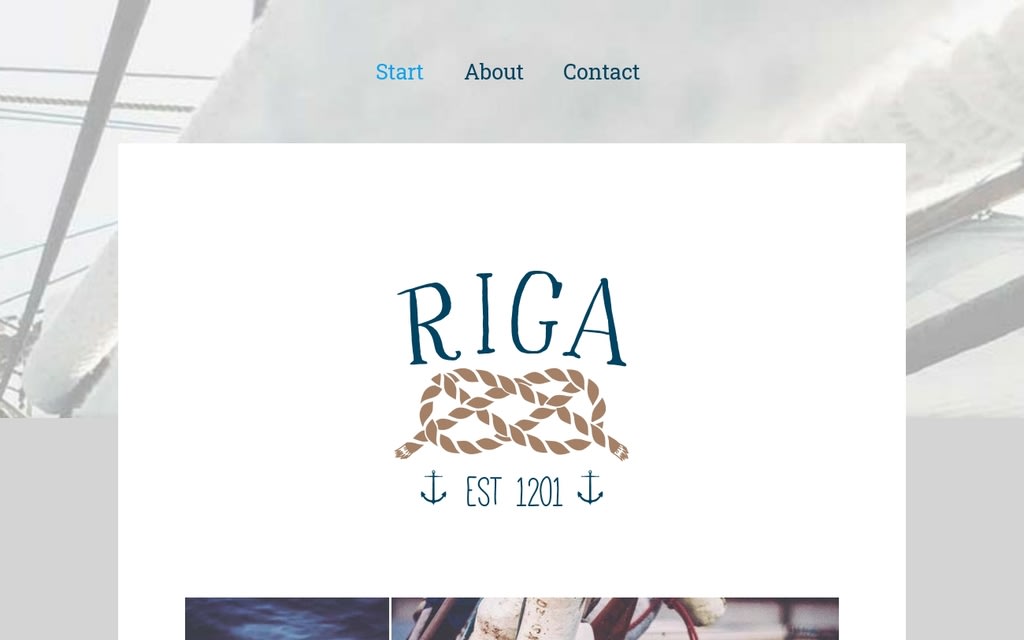 It's a versatile theme that you can use for plenty of products, ranging from food and beverages to pet accessories.
» Learn more: 10 Steps to Making the Perfect Background for Your Website
9. Malaga
Malaga is a clean and elegant theme that is perfect if you're selling services.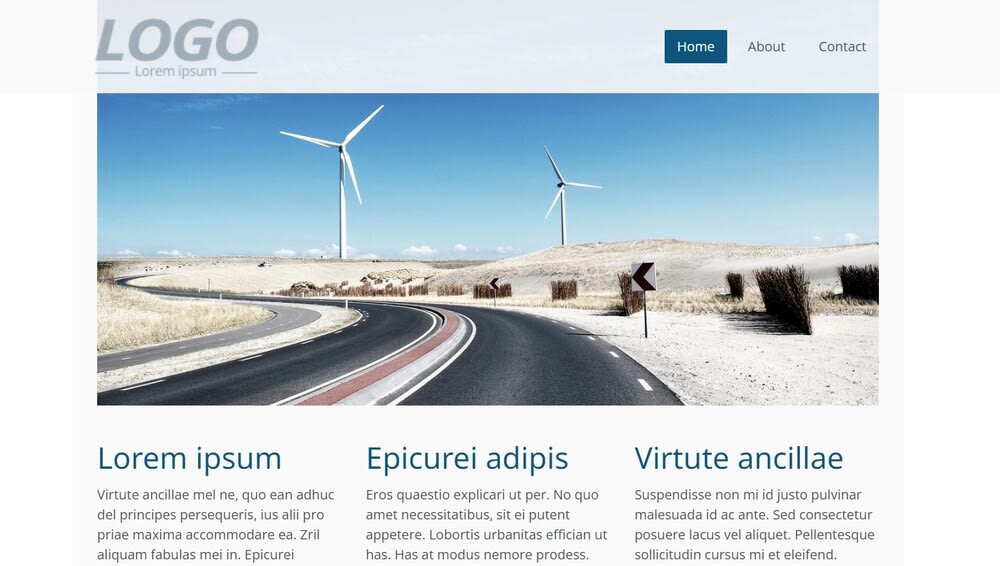 The content is structured in columns, which helps visitors quickly locate the information that interests them the most. The menu is a horizontal navigation bar at the top of the page, making it ideal for smaller websites with up to three or four tabs.
10. Madrid
This theme is very minimalistic, making it perfect for high-end products, such as cosmetics or kitchenware.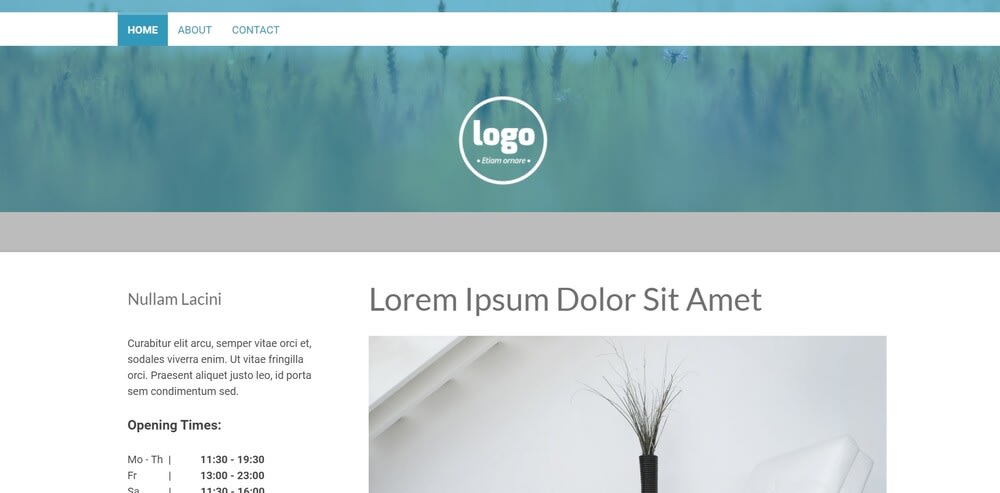 You can also use it for a hair salon's website to which you can add an online store to sell hair products (as many of the best hair salons are doing). The theme is very easy to navigate, helping you provide a good user experience.
Pick the Right Jimdo Template to Launch Your Online Store in No Time
With e-commerce steadily growing over the past years, now is the perfect time to launch your online store. Jimdo provides visually appealing and easy-to-use templates. With the platform's web editor, you can easily customize the different elements of the template you choose and get the first version of your e-commerce store up and running quickly. Jimdo is great for beginners and is ideal if you're looking to launch your website quickly.
» Looking for a website builder with more themes and customization options? Check out Wix or GoDaddy.