Squarespace is undoubtedly one of the best website builders out there, thanks to its full marketing suite that features built-in SEO tools, a social media app, and a native email marketing system called Squarespace Email Campaigns.
While Squarespace Email Campaigns has all the basics covered, you may want to use an email marketing integration to enhance control and functionality. So, to help you find what you need, we'll look at the best Squarespace email marketing integrations, including their prices and features.
» Need a website to increase sale conversions? Check out our top 10 picks for the best website builders.
1. MailChimp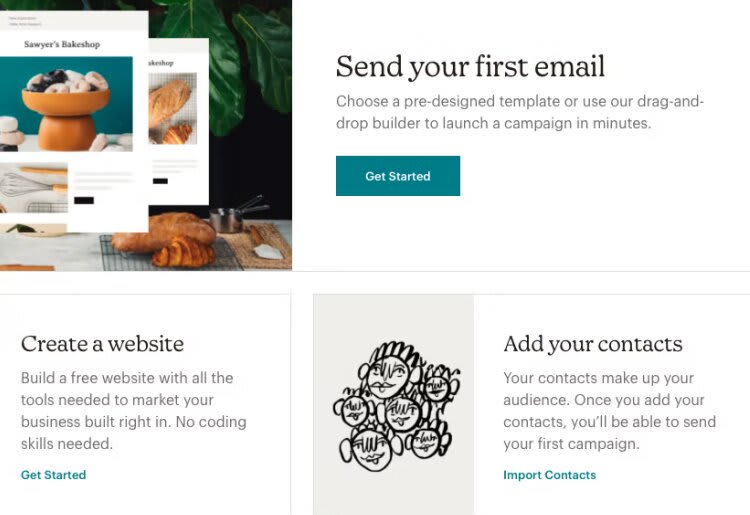 Best for: Small/medium-sized business owners looking for beginner-friendly options.
Price: Free/$11 - $299 per month
With a market share of nearly 70% in the email marketing niche, MailChimp is undoubtedly the leader and the most widely known platform for email marketing. And for a good reason: it has a generous free plan with all the essential features, it's very user-friendly, and it has solid automation features.
Mailchimp is best for the owners of small and mid-sized businesses, even if they've never dipped their toes in email marketing. Plus, MailChimp has native integration for Squarespace, which is excellent news if you want to use both.
Its key features include an easy-to-use email design tool, emailing automation, audience segmentation, and powerful AI-enabled analytics features.
With its free plan, you can send up to 2500 emails monthly and manage a list of up to 500 subscribers. With the Essentials plan, you get up to 50,000 subscribers and 5,000 monthly emails for $11/month, while the top-tier plan costs $299/month if you want unlimited contacts and 150,000 email sends per month.
2. ActiveCampaign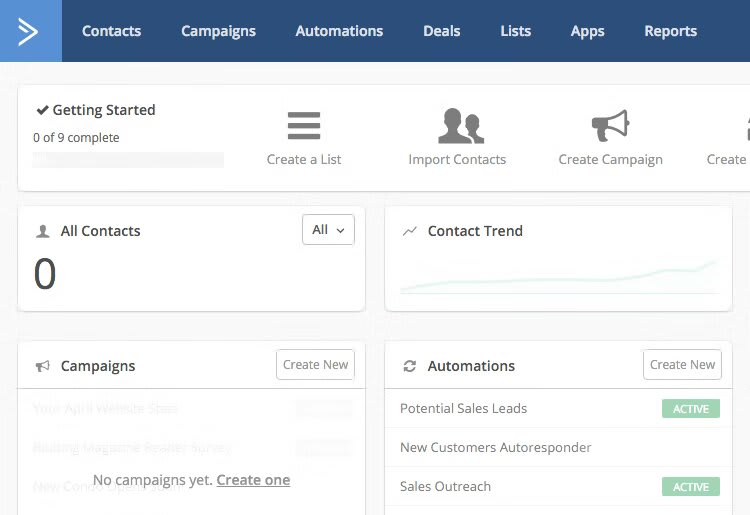 Best for: Automated marketing campaigns.
Price: $9 - $149 per month
ActiveCampaign is another top choice for email marketing and one that is easy to integrate into your Squarespace site. It's a powerful automation platform that can also serve as a CRM.
ActiveCampaign is ideal for business owners who want to automate their marketing campaigns as much as possible and spend less time managing their marketing content while increasing its impact.
ActiveCampaign is packed with unique features (depending on your plan), such as marketing automation, the possibility to create landing pages or use SMS marketing, or predictive content and scheduling.
Its pricing depends on the number of contacts you have and the features you want. For a 500-person contact list, a Lite plan would cost you $9/month, while a Professional plan would cost $149/month.
» Not sure how to get more exposure? Follow these tips to promote your website.
3. MailerLite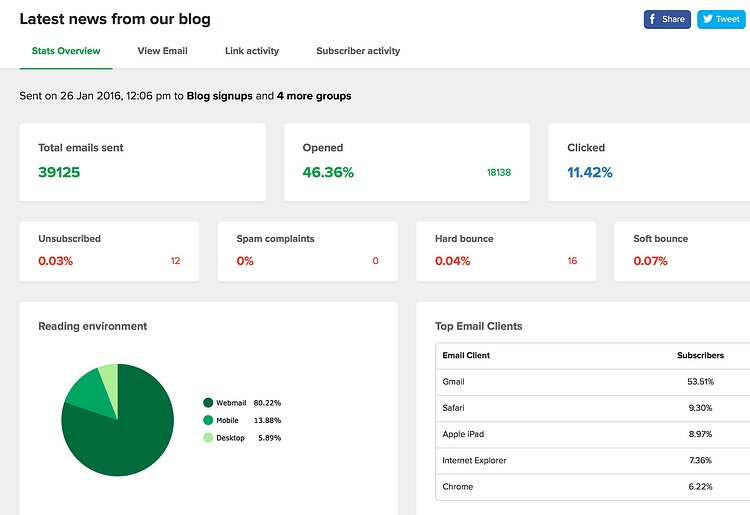 Best for: Businesses that need affordable yet powerful emailing features.
Price: Free/$9 - $19 per month
MailerLite is a great email marketing solution with a simple and intuitive UI that helps you grow your audience faster and make more sales. It's also straightforward to connect to Squarespace, thanks to its existing integration for MailerLite Classic.
Like Mailchimp, it has a free plan that can get you far: with it, you can send up to 12,000 monthly emails to a list of up to 1000 subscribers. Advanced techniques cost from $9 to $19/month.
MailerLite's clean and functional design makes it particularly easy to use, and you can also send, auto-resend, and automate targeted campaigns.
4. Klaviyo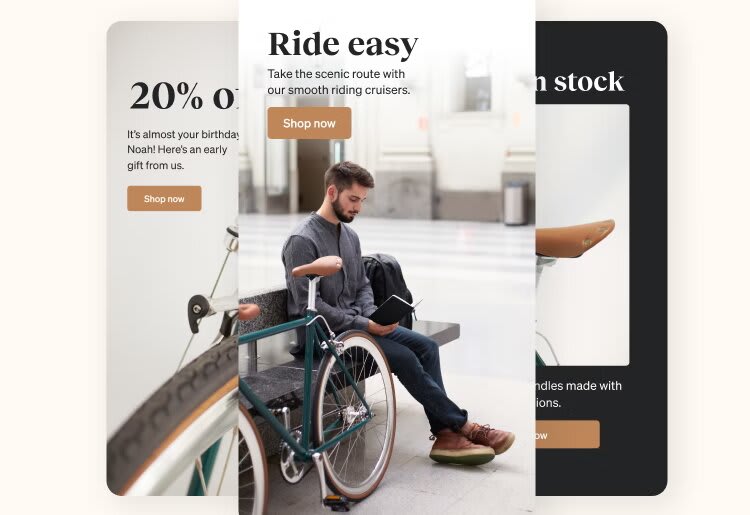 Best for: Scalable, complex custom flows and email personalization.
Price: Free/From $20 per month
Klaviyo is a platform that offers powerful personalization features and enables you to deliver the most relevant content to a customer at the perfect time. It doesn't have a native integration for Squarespace, but you can connect the two apps via their APIs or through Zapier.
Its free plan is ideal if you want to test the platform and have up to 250 subscribers. Higher tier plans' price depends on the number of contacts you have and start at $20/month.
» Want to improve user experience for your site? You should know about these types of website navigation.
5. Pipedrive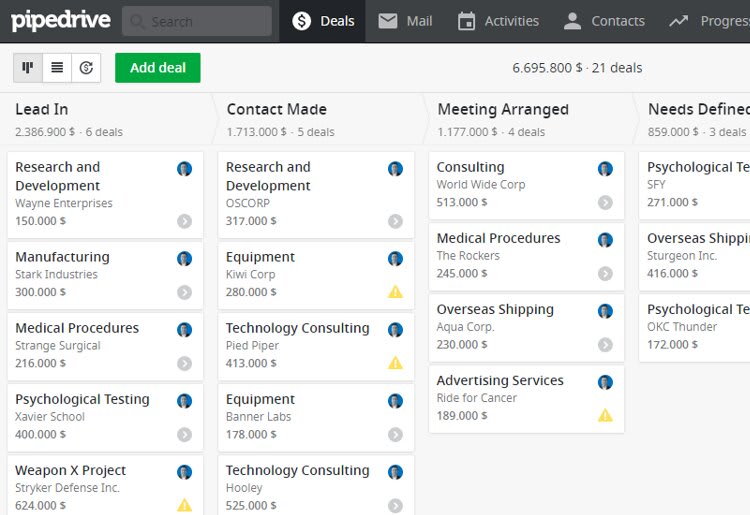 Best for: Companies with solid sales processes wanting to take them to the next level.
Price: $14.9 - $99 per month
Pipedrive is more than an emailing platform: it's a CRM and sales management platform with solid marketing features. You can connect Squarespace Scheduling with Pipedrive, or you can also use Zapier's integration for this.
Pipedrive's strength lies precisely at the intersection of CRM and email marketing, enabling you to build strong customer relationships with the help of its email segmentation and analytics tools.
It costs from $14.9/month to $99/month based on the number of active deals and customers you manage.
6. ConvertKit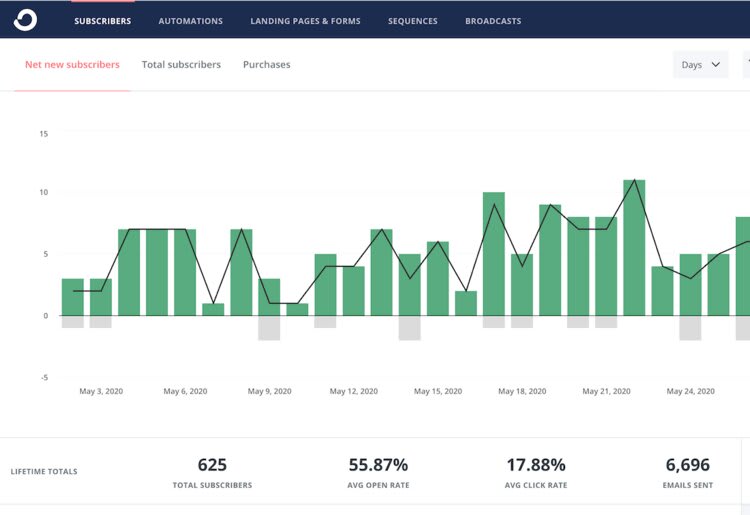 Best for: Creators wanting to monetize audience and grow it efficiently.
Price: Free/From $9 per month
With ConvertKit, you can sell digital subscriptions and products, create landing pages, tag and segment your audience, and much more.
To connect ConvertKit to Squarespace, you either need to create email forms in ConvertKit and add them to your site, or use Squarespace's native forms and send the info to ConvertKit with Zapier.
Its prices depend on the number of subscribers you have and start at $9/month. It also has a free plan you can use to test the platform, although the best features are reserved for paid plans.
» Want an easy-to-build website? Try Wix.
7. iContact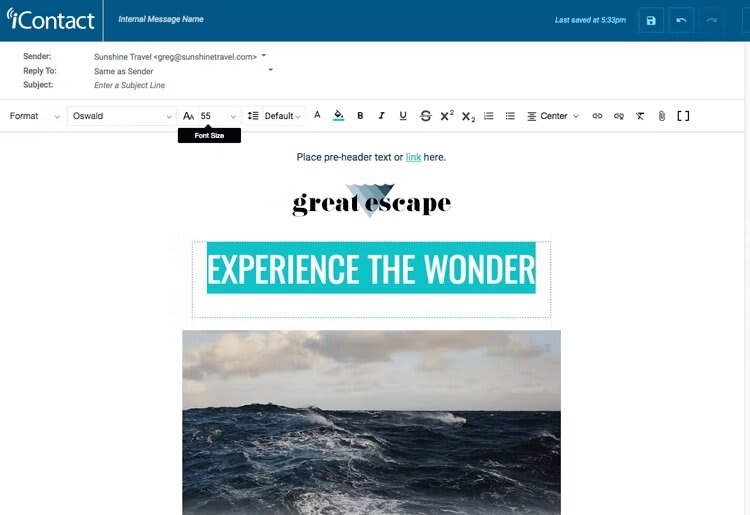 Best for: Small/mid-sized businesses who need to quickly set up email campaigns.
Price: Free/From $23 per month
iContact is a very simple and intuitive platform for email marketing that allows you to personalize and automate your emails. It integrates with Squarespace via Zapier and enables you to create stunning emails to engage your audience easily.
It features hundreds of predesigned emails to help you get started. With iContact, you also get an intuitive drag-and-drop editor and the possibility to create landing pages and automate your campaigns.
The cost depends on the number of subscribers you have and starts at $23/month, but you also have a free plan for up to 500 subscribers to test the platform.
8. Constant Contact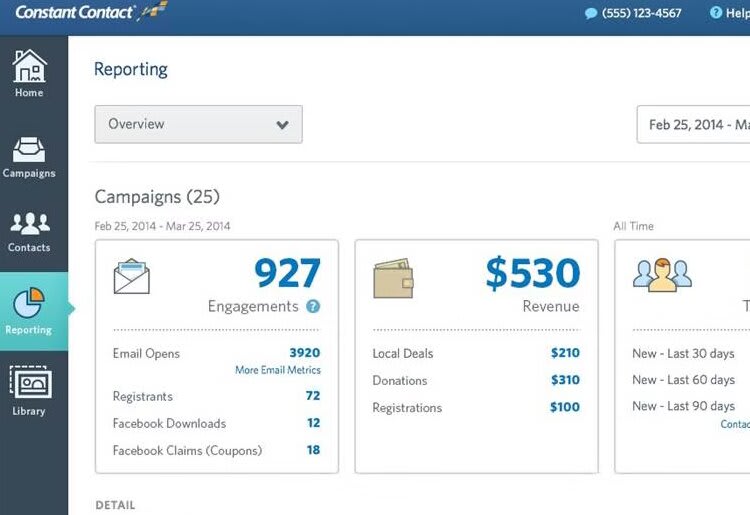 Best for: Small businesses new to email marketing that want a simple, scalable, and intuitive tool.
Price: From $9.99 per month
Constant Contact lets you stay in touch with your audience easily and efficiently via email. It also helps you create and manage social media ads and grow your audience quickly. You can manually embed a Constant Contact form in Squarespace, which is not as difficult as it sounds.
Its email editor is very intuitive and helps you easily create beautiful emails, and you can even personalize emails dynamically.
Its prices start from $9.99 for its basic plan or $45 for its advanced plan, depending on the number of subscribers.
» Want a website builder with marketing tools? Try Network Solutions.
9. Privy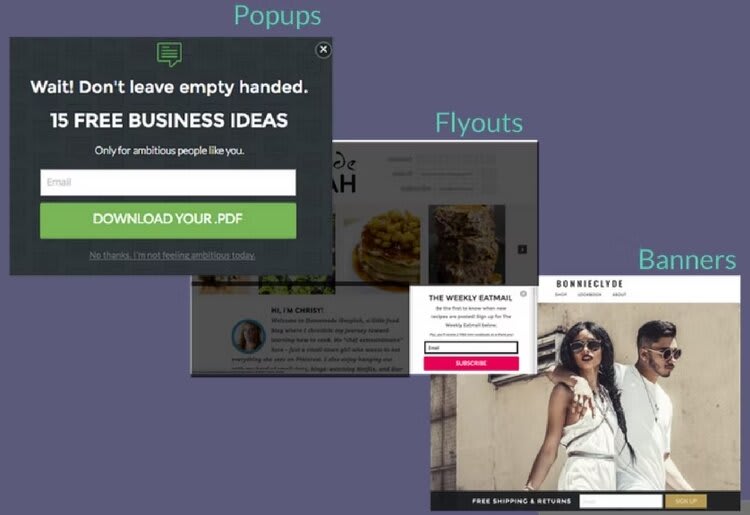 Best for: e-Commerce businesses.
Price: Free/From $15 per month
Privy is a powerful email & SMS marketing platform that enables you to automate and scale your campaigns. With its integration with Squarespace, you can add website forms, exit intent popups, and banners (depending on your type of website navigation) to grow your mailing list efficiently.
This software is best for automating your email marketing as much as possible and having it generate sales on autopilot. You can use it to send welcome emails, abandoned cart emails, and many other email sequences, cross-sell products, and grow your list.
Privy's prices start at $15/month and depend on the number of contacts. The free plan lets you test the platform for up to 100 subscribers and see if it's a good fit.
10. Referrizer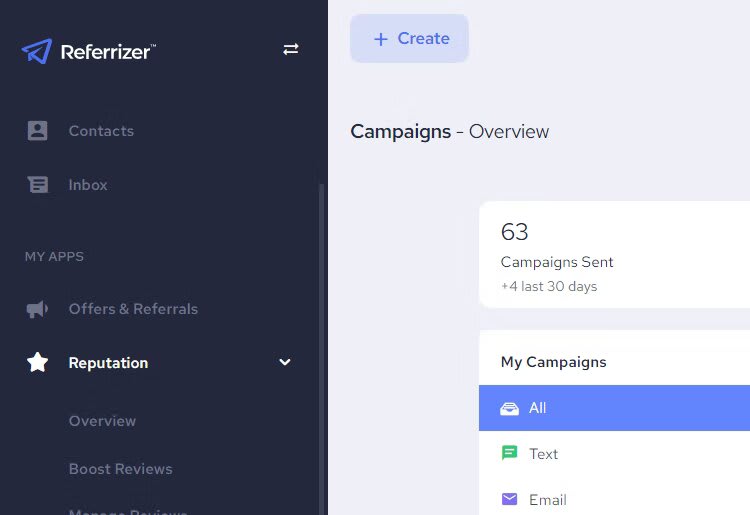 Best for: Brick-and-mortar businesses.
Price: Free/From $299 per month
Referrizer is a referral marketing platform ideal for brick-and-mortar businesses looking to promote their services efficiently, regardless of the number of locations they have. It helps them boost retention and enhance their reputation through automated review campaigns and SMS campaigns.
Referrizer has a free plan, a Basic plan that costs $299 a month, and a Premium plan that costs $399/month.
Start Growing and Monetizing Your Audience
Squarespace is a powerful website builder with a lot to offer, such as dozens of beautiful themes, SEO tools, and marketing tools.
However, if you want to grow your email list and monetize it efficiently, you are best served by a dedicated platform such as the ones listed above.
» More: Try these customer review templates to capture feedback for your website.