In a Nutshell
Web.com is one of the most well-known hosting solutions in the industry. It's also a simple DIY website design option for businesses that don't know much about design. Plans are all-inclusive with domain names, hosting, and other features included. Web.com also has a professional website design plan for those who don't want to do a thing. SEO & PPC management and other tools are also available.
pros
Easy-to-use builder for beginners
Lots of features included
Even lowest tier plans come with a lot
cons
Small limit for email storage and accounts
Pop up suggestions can be annoying

Web.com Visit Site
Web.com at a Glance
Price: Can be starting from, range, average
Service type: DIY, DIFM
Turnaround time: N/A
Customization level: Editable templates, final say, unlimited number of revisions
Mobile responsive sites: Yes
Web.com Web Design Examples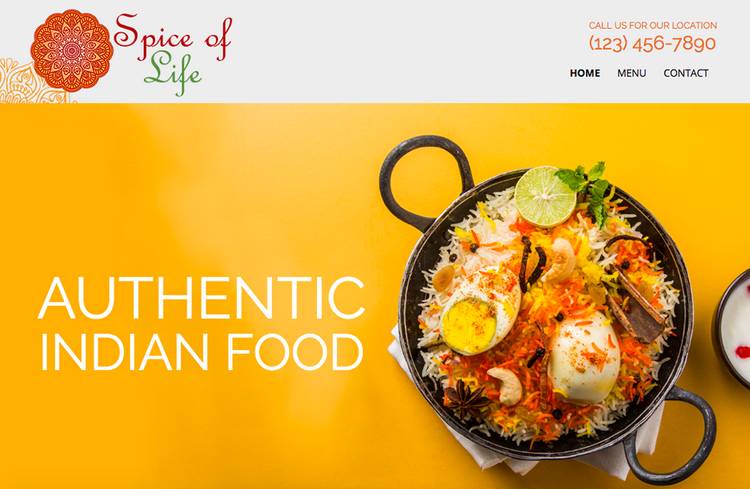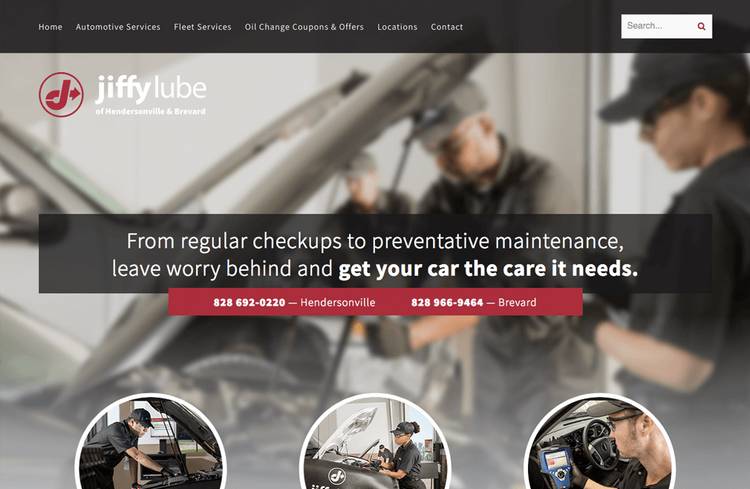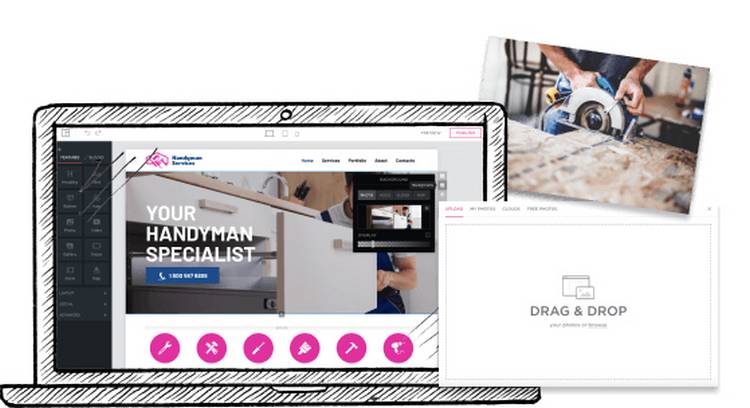 What Services and Features Does Web.com Offer?
Like most DIY website builders, Web.com also offers professional website design in case the thought of designing your own site has you scared frozen like a deer in the headlights. But unlike most website builders, Web.com's expert design option is really the meat and potatoes of the site. Meaning, the DIY option sort of plays second fiddle to the expert option. Web.com is pretty much saying, 'yeah, you can design your own website, and we'll give you the tools. But with pros to do it for you, why would you bother?'.
The premium Web.com option provides you with a team of expert designers to create a professional website design along with SEO-friendly content, quality control, and some important extras like social media marketing, SEO and PPC management, and Ecommerce solutions.
That being said, the do-it-yourself option is still a good choice if you are strapped for cash. It has industry-specific templates to use as a springboard. You can customize the color scheme and design of the template to fit with your branding. Web.com also lets you add site content, including text, images, social media buttons, HTML snippets, search bars, contact forms, and other web pages. What's nice is that you get unlimited pages regardless of which plan you sign up for. There's even a spell checker to catch basic mistakes in your copy.
Web.com has a tremendous library of stock images with more than 200,000 items to choose from. You can embed videos and images and take advantage of the image optimization tool to really make a winning design. We like that you can create custom forms, display Google Maps, and add a subscription application to your site, as well.
For online stores, Web.com includes useful features like secure payment processing, product shipping, and quick checkout. There are also marketing analytics that can offer invaluable insights into your business process and help improve visibility and performance. Things like search engine optimization, site statistics, and customized URLs can all boost your rankings.
Prices, Plans, and Value for Money
Web.com has a somewhat confusing pricing structure. If you do some research, you'll see prices like $1.95, $2.95 per month. But that's not an accurate price quote. Those are deals that Web.com runs for certain features like basic website hosting, and they only apply to the first month. For website designing, here's a more realistic look at what you'll be paying:
Price per month for annual plan
Number of payment processors
SEO tool for Google ranking
Profile in online directories
Reputation and review management tool
It's not $2, but that's still pretty affordable. All plans come with domain name and hosting included, responsive pages, unlimited pages, and performance analytics. Additionally, you'll get an SSL certificate, privacy protection, and daily backup with each of these plans. Email storage that comes included with all plans is capped at 2GB, and you can have up to 5 email accounts in total.
You'll unlock more features as you upgrade your service level to include things like marketing tools and Ecommerce solutions. What's nice about Web.com is that you get a lot of features even with the Starter Plan, so if you are a new business and don't have a big budget to spend on your website (which you should regardless of your budget, but we digress), you can still get an attractive website design along with important functionality like hosting, mobile-responsiveness, and website analytics even with the basic plan.
Ease of Use
To get started, you'll choose a plan, choose your domain name, and fill out some basic information. Then, you can get started designing your website or giving over the details about your professional website design to the experts (depending on which plan you've chosen).
Web.com has a large library of templates you can browse, and it even has a nice preview feature that lets you see what the template website design will look like with its various pages, setups, and devices (this is a more recent feature that Web.com added, and it has added significant value to the product since).
The drag-and-drop editor is the industry-standard for services looking to create a fast and easy process for its customers. Web.com incorporates the drag-and-drop functionality into its website designer. So, you can simply and quickly arrange page elements to suit your design intentions, create product pages, and promote your online services. You can add more pages or remove them easily, change colors, fonts, and other aspects of the page, and add images to spruce up your design. What we also like about Web.com is that it allows you to switch templates if you change your mind or your branding changes.
All designs are mobile responsive, and as we said, you can even see what the site will look like on desktop and mobile.
If you opt for the professional design option, Web.com's team of experts will take care of everything from start to finish. Tell them a bit about your design goals, business requirements, etc. and then they'll get to work designing a rough draft. You'll be allowed to make revisions until you are happy with the finished results.
What People Say About Web.com
"I can't say enough good things about Web.com. This company has such incredible products, not to mention a customer service team that is second to none. And I would be remiss in not mentioning the SEO Department, who has gone above and beyond to ensure that I was satisfied with the services I am receiving. Not only does Web.com deliver on their promises, they do it with pleasure and aplomb. Thank you, thank you, thank you!" - Patie Morton
"Web.com makes advertising and SEO much easier for me as I have little to no time to do it myself in addition to not having any online marketing experience. Web.com relieves me of having to worry about online marketing and I know they are displaying pertinent ads at pertinent times with pertinent content. I am very satisfied with their performance and the results I have obtained. Focus on running your business and let Web.com focus on getting you business. Web.com is easily accessible and they are available to help you with your advertising and SEO needs. I wish I had hired them sooner." - Bryan Caddell
"Web.com is instrumental to the success of my business. Internet traffic to my web page brings an abundance of new customers to my salon." - Amanda Thompson

Web.com Visit Site
FAQ
Q: What are other Web.com services?
A: Web.com offers WordPress website building, hosting plans, domain names, SSL certificates, cybersecurity, and more.
Q: How do I get in touch with Web.com support?
A: Web.com has tech support via various telephone numbers and social media contacts.
Q: Is Web.com trusted?
A: Web.com holds an A+ with the BBB and is a trusted Bing partner as well.
Bottom Line
Web.com powers more than 3 million sites to date. The simplicity of the tools make it a good option for beginners, but the professional website design team can help take your site design to the next level if you are looking for something really eye-catching. With additional services included, like domain name, hosting, and SSL certificate, businesses can check off a lot of their boxes with this single service. And the Web.com pro website design services give you an even more professional style to your website design.