In a Nutshell
Squarespace is among the top names in DIY website designing. That's because it features hands-down the most impressive, beautiful templates in the industry, has an easy to use platform, and includes loads of extra tools in its plans. Plus, you can connect multiple third-party apps to manage directly from your site. Add to that an affordable pricing plan, and Squarespace is an obvious winner.
pros
Stunning, industry-specific website templates
Lots of tools added in
Sync business management apps seamlessly
cons
No autosave feature
Not suitable for multilingual websites
Not great for deep menu hierarchy

SquareSpace Visit Site
Squarespace at a Glance
Price: $12-$40 per month
Service type: DIY, 3rd party DIFM and full service with continued maintenance
Turnaround time: DIY
Customization level: Editable templates
Mobile responsive sites: Yes
Squarespace Web Design Examples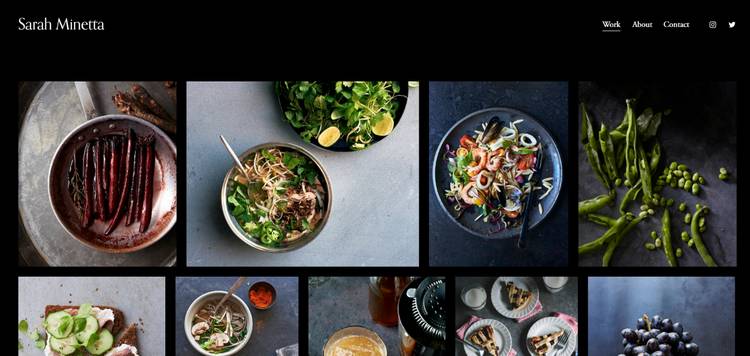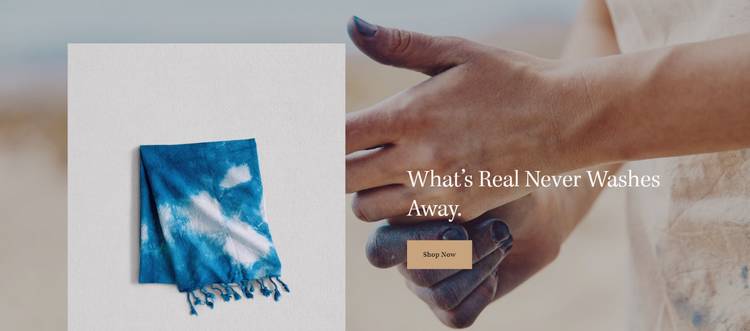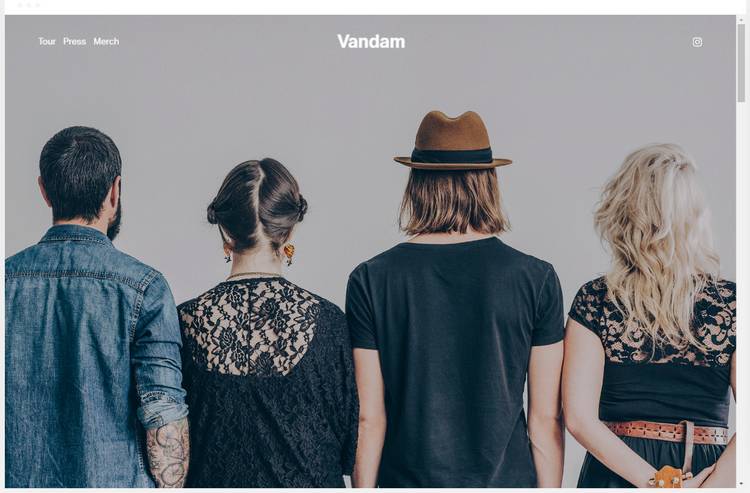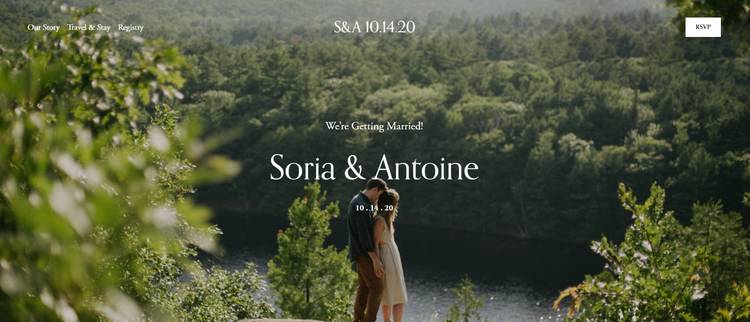 What Services and Features Does Squarespace Offer?
Squarespace is a good option for online stores, portfolios, and professional website designs. With a subscription, business owners can create a website, host content, register a domain name, sell products, review reports and analytics, and manage just about every aspect of their business. Here are some of the features we were particularly impressed by from Squarespace:
Templates
Squarespace has premade templates that you can customize. This is nothing new in the website design industry. But what makes Squarespace different is the quality of its templates. Just a quick browse through the template library will reveal the level of expertise that is involved in Squarespace template design. The colors are rich, the details are exquisite, and the themes are vibrant. When you look at a Squarespace template, you are looking at a work of art, and your customers will also be taken in by the level of professionalism that these designs exude.
Aside from the outstanding quality of design, Squarespace templates are available for specific industries and business needs. You can get an Ecommerce template or one for blogging, online stores, photography, portfolios, musicians, and more. So, you aren't scrolling through thousands of irrelevant templates; you can cut right to the chase.
Connected services
Online payments, social media, marketing tools, shipping, music, and video feeds from YouTube, SoundCloud, Spotify, and more directly on your site. Sync your Ecommerce and business management apps like Apple Pay, UPS, and PayPal to make life easier for your customers and your staff. Whether you want to connect your wedding registry or sync up with OpenTable for better restaurant management, Squarespace makes it easy.
Analytics
Squarespace offers powerful analytics tools so that businesses can keep an eye on website performance and track important metrics. The in-depth reporting feature offers perspective on things like where most of your traffic is coming from, which pages or products your visitors are most interested in, and exactly which aspects of your site, products, or content they're interacting with the most.
We like that Squarespace Analytics has multiple view options, too. You can get a general traffic overview to see site visits, unique visitors, and pageviews fluctuate over time. Businesses will also be able to get an activity log to see how much time visitors are spending on various pages, where they're coming from geographically, and which keywords are bringing them to you. The analytics tool is particularly helpful for Ecommerce analytics, offering insights such as sales overviews with a time map of performance metrics, visual reports of purchases funnels, and abandoned and recovered cart stats.
Hire an Expert
Squarespace also offers an expert design option that lets you hire a team of professional designers to do all the work for you. These are third-party designers that have years of experience designing and developing. Hire an expert based on industry, by expert, or project type (you can choose from SEO to full site builds to small site tasks depending on your needs).
Prices, Plans, and Value for Money
Squarespace is also a popular choice because it offers competitive pricing. If you're used to seeing hundreds of dollars for website design, this will be a relief. Squarespace has multiple plans ranging from $12 to $40 (when billed annually), depending on what you're looking for. You get a lot for that monthly fee, including unlimited storage, free custom domain name, and an SSL certificate.
Price per month (when billed annually)
The personal and business plans are great if you're just looking for a basic website builder and don't need more in-depth Ecommerce solutions. We recommend splurging the extra $6 for the business plan because it comes with a ton more functionality, including unlimited contributors, $100 Google Ads credit, fully integrated Ecommerce, unlimited products, customized CSS, and a lot more.
You can also choose to pay for the service monthly, but you save 25% when you go with the annual plans.
Ease of Use
To design your website, you'll start out by choosing a template. Squarespace has a free trial so that you can test out the hosting and design tools for free. Once you've chosen your design, you'll select a custom domain name, which comes with the first year free when you sign up for an annual subscription.
Next, you'll customize the design to fit your business persona and requirements. Squarespace has a ton of customization features with hundreds of fonts, colors, stock photos, etc. You can even create a logo using the logo maker if you don't have one already. But what's really cool about Squarespace is that it lets you connect all sorts of external business management tools for more global functionality and smoother overall running of your business. You can add things like an online booking app to schedule appointments directly on your website, connect social media accounts to automatically upload content across your channels, and use payment integrations to accept online payments. Squarespace makes it all a much smoother, cleaner, easier process.
Finally, you can use the Squarespace platform to promote your website via email marketing and social media channel connections. It's a pretty all-inclusive solution that works smoothly and is intuitive to use.
As mentioned, Squarespace also has a pro option that lets you hire out the entire project. Obviously, if you choose this option, the process is even simpler.
What People Say About Squarespace
"I absolutely LOVE Squarespace. I moved after getting sick and tired of WIX having to manually move site elements in desktop AND mobile view. I endED up soooo frustrated and wasted so much time bcz it was so slow!! Squarespace took some time to learn and get familiar with but once i did oh my god, life savior, quick, easy, intuitive, fabulous! I dread to think having to go back to wix again. I even tried weebly as its a cheaper but had the same issues as wix, time consuming and slow! The peace of mind i got from squarespace is totally worth the extra pennies, and ofc the website looks professional and fabulous. Very Happy!" - Akanksha Kalra, May 2020
"I have been using Squarespace for over 5 years and I will never change to any other option! Not only does every template work on any mobile device or screen across the board, but their customer service is extremely reliable even during the Covid-19 crisis. Squarespace takes great care of their customers and they make it easy to contact them! I have tried every other option and they are the best platform to build a website that is easy enough for a child to navigate and fast to load globally. 5 stars always and forever!" - Tasha Bleu, April 2020
"It's explanatory, easy to use and looks very professional. I would highly reccommend using squarespace over any website builder." - Charlotte Godwin, March 2020

SquareSpace Visit Site
FAQ
Q: Is Squarespace reliable?
A: Yes. Squarespace has good online reviews, an A+ BBB rating, and reliable uptime.
Q: Can customers leave reviews on Squarespace?
A: Yes. Squarespace offers a few rating and review widgets you can add to your website by pasting the code into the code block.
Q: Does Squarespace use plugins?
A: Yes. Squarespace uses plugins, which are basically snippets of code that allow you to add more functionality to your website.
Bottom Line
Squarespace is an excellent solution for businesses that want a clean, easy to use, and feature-rich do-it-yourself website designer. The product comes with a lot of additional benefits like domain name customization and analytics. Squarespace website designer has a ton of functionality, including style editor, free Google and Typekit fonts, custom CSS, video backgrounds, galleries, audio collections, and more. And Squarespace is known for its award-winning template designs. So, whichever one you choose, your website design will be wow-worthy.