In a Nutshell
It's the age of the geek, and Hibu is embracing that. A digital marketing solution, Hibu uses Smart Sites to increase your business' visibility, SEO rankings, and overall site performance. Speaking 2 languages, Hibu uses data to talk to Google and visual appeal to speak to your customers. The end result is better lead generation, more quality conversions, and greater results all-around.
pros
Smart Site tech for greater optimization
Impressive breadth of features available
Excellent SEO, PPC, social media marketing tools included
cons
No pricing information on site
Not a good online store solution (limited products)

Hibu Visit Site
Hibu at a Glance
Price: Customized per client
Service type: Full-service website building, DIFM
Turnaround time: 7-10
Customization level: Fully customizable
Mobile responsive sites: Yes
Hibu Web Design Examples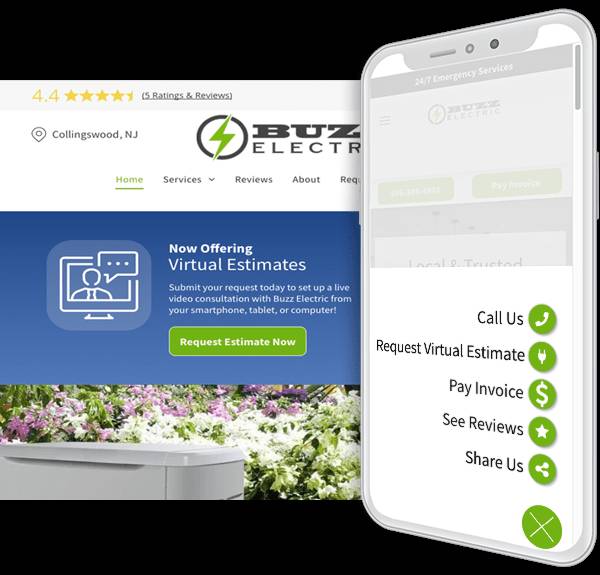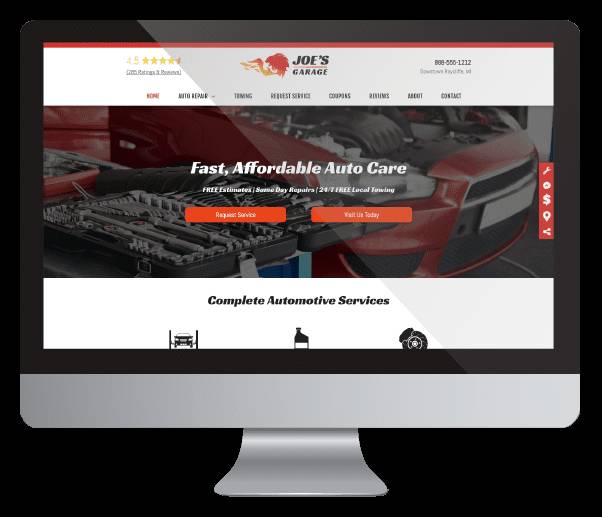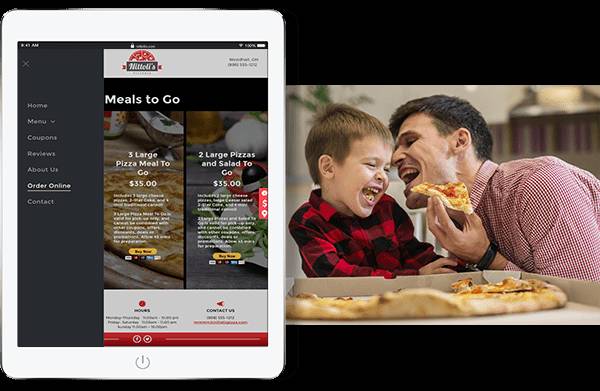 What Services and Features Does Hibu Offer?
Hibu is a team of serious professionals. These guys are the tops in their fields. So, it's not surprising that the website designs that Hibu puts out are second to none. If you're looking for a top-quality design job, you can't go wrong with Hibu. And honestly, that's just the beginning.
Beyond the actual visual appeal of the websites designed by this brand, Hibu is all about the tech. It uses algorithmic technology and data to build business websites that actually work with the spiders to increase your search rankings, visibility, and overall success. Basically, Hibu has looked at the website design trends to see what's worked and what hasn't in the past. It then built a system that utilizes the SEO best practices, the right types of engagement, the best type of content, etc. for your audience. And that's what Hibu website designers use to create your website. So essentially, what happens is that you get greater visibility, maximized conversions, and more high-quality leads.
Here are a few notable features that Hibu uses to create top-notch website designs:
On-site interactions
Everything is online today, so your customers prefer and actually expect to do most or all of the process online. Hibu-designed sites give businesses the ability to offer online solutions like online payments, pay in advance, gift cards, and online ordering to their customers.
Integrations
Hibu sites are fully synced with all of your other business management apps. From your Google information to your Facebook page, Waze, Trustpilot reviews, and more, Hibu makes it easy for businesses to maintain their web presence and manage their businesses seamlessly.
Other important features Hibu includes are:
Mobile responsive sites
Social media integration
Optimized for voice search
Engagement menu to drive contact
24/7 support
Live or virtual appointment scheduling
Built-in Hibu Dashboard analytics 24/7
This is what really makes Hibu stand out. It offers a suite of tools and functionality that most website design services aren't even aware of or don't have the capability of offering. It provides businesses with a kind of next-level website design that will differentiate them from the competition.
Prices, Plans, and Value for Money
One thing that many businesses will not appreciate from this brand is that it doesn't publish any pricing on its website. Hibu customizes its pricing structure according to the particular needs and specifications of each client. So, the pricing model isn't cookie-cutter, just like the rest of the Hibu services. A few reviews online mentioned a starting price of $99 and as high as up to $449, but we couldn't reach Hibu to get a decisive answer on that. There are also optional monthly fees ranging from $99 to $159 for website security, hosting, support, and maintenance.
Ease of Use
In terms of usability, Hibu is excellent. Sign up takes a few seconds, just fill out the form. Then, a few things will happen:
You'll get a call from the Hibu sales team with your personalized quote.
Agree to the terms, and you're on your way.
Give over your vision for your website design to the Hibu design team. They'll ask questions about your design preferences, styles, type of content required, and what the purpose of your website is. The details are important to get the whole thing right, another thing that Hibu is very good at.
Hibu's design team will build a mockup of your site and send it to you for approval.
You'll receive access to your website's backend so that you can control every aspect of it internally using a private managers' dashboard.
This usually takes about 7-10 days, but it can take longer if you spend more time reviewing and making changes to the draft that's sent.
While you are in control of all changes from there on in, Hibu support is always available if you have any questions. The maintenance and support are ongoing, so Hibu is with you for the rest of your website's existence.
What People Say About Hibu
"Hello, I've had a website with Hibu for quite a few years now. I have been very happy with my sales rep at Hibu, Gerry Elberson, and Hibu, overall. When I need a change or update, Gerry is on it immediately!! As a customer, I feel taken care of, important, and heard. Upgrading a website is extremely important and Hibu makes it easy. Gerry always takes the time to explain how I can keep up to date with technology. Thanks for everything!!" - Lillian Freeman, July 2020
"Professionalism and Efficiency
I have to share with everyone what a great account manager we have!! Dawn Turano has been polite, profesional, knowledgeable and most all efficient as no other person. Being a customer with Hibu for over 3 years, we have had our ups and downs, but since Dawn became our account manager she has restored out faith in the company by helping us resolve some previous hiccups. Not only did she fixed previous changes, but mainly helped us plan our company's brighter future using the right tools Hibu has to offer us. She provides us with all the right information about Hibu's services and carefully explains all the details with every step we take in the making of a better website for our company, definitely the Best. Thank you Dawn!!" - Tania Equivel, July 2020
"Great experience!
The hibu team has been an awesome resource for our website and marketing. Tallen is friendly, consistent, and thorough. I really appreciate his knowledge and great customer service skills. I'm excited to see the continued growth of our dental office with Tallen's guidance. I highly recommend their services!" - Jessica Puckett, July 2020

Hibu Visit Site
FAQ
Q: What does HIBU mean?
A: Actually, nothing! CEO Mike Pocock said he just made it up, it sounded good, and then it stuck. Like Google or Yahoo!
Q: Does Hibu have built-in analytics?
A: Yes, Hibu provides reporting for all aspects of the service it offers and makes it available 24/7.
Q: Can I trust HIBU?
A: Absolutely, the company holds an A+ rating from the BBB, maintains a strong, positive social media presence, and uses safeguards to protect its customers.
Bottom Line
Hibu is one of the most professional website design firms you will find in the industry. Using the kind of tech that some businesses only dream of, Hibu creates Smart Sites that are fully optimized, increase visibility, generate more (and higher-quality) leads, and perform better all around. Tying in all aspects needed for business success, Hibu also throws in some juicy extras. With additional services ranging from social media marketing to customer reviews management, listings management, on-site SEO, and video ads, Hibu really creates a full package deal for its customers. If you're looking for professional, superior quality, and proven success, Hibu is a great choice.