Nowadays, there are many different ways to set up your business phone system. IP telephony—or Voice over Internet Protocol (VoIP)—has been around for some time and has become more popular than the analog system because it offers considerable advantages.
Yet, for some companies, completely moving over to an IP telephony system can be complicated. Fortunately, SIP trunking offers an in-between solution that combines conventional and IP telephony systems.
The only question is, which is suitable for your business? Here's what you need to know before choosing between SIP trunking and VoIP.
» Want to make your telecommunications more efficient? Check out our top picks for the best VoIP providers and services.
What You Need to Know Before Comparing SIP and VoIP
SIP (Session Initiation Protocol) is a signaling protocol used to facilitate real-time communication between two or more endpoints on IP networks, including video, voice, messaging, and other communication services.
SIP is commonly used to support VoIP, but not all VoIP is backed by SIP. Moreover, SIP is not the only type of protocol that can back VoIP. Other protocols, such as H.323 or MGCP (Media Gateway Control Protocol), can also be used.
This makes the question of SIP vs. VoIP slightly more complicated.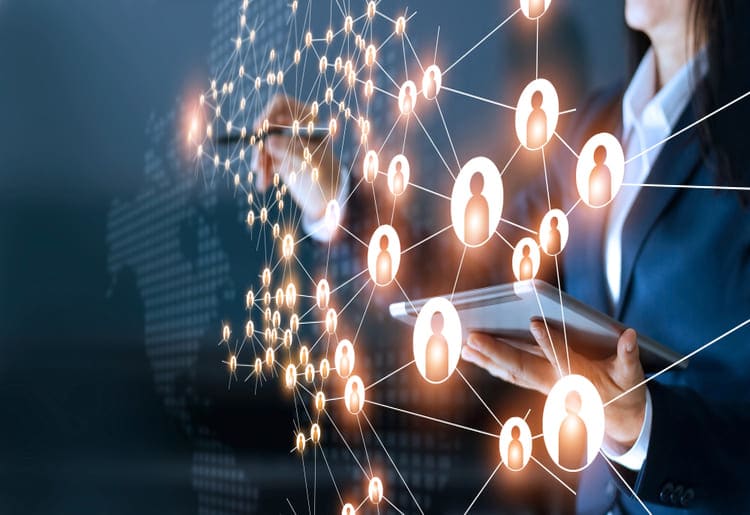 SIP Trunking
SIP trunking allows you to connect your on-site phone systems, such as PBXs, to the public switched telephone network (PSTN) using the Internet.
It also allows you to make and receive calls using your existing phone equipment without needing dedicated phone lines. Instead, voice and video calls are routed over the Internet using the SIP protocols.
» Take a look at these essential tech gadgets and systems for successful businesses.
Advantages of Using SIP Trunking
Cost-effective. Traditional phone lines often require lower upfront investment and ongoing maintenance costs.
Scalable. Easily scale your phone capacity up or down as needed.
Increased interconnectivity. Connect multiple locations or remote workers seamlessly.
Customizable. Choose between a wide range of functionalities such as call forwarding, voicemail, and call transfer to help improve the efficiency of business operations.
Disadvantages of Using SIP Trunking
Requires an Internet connection. SIP trunking relies on a stable Internet connection to function. If the Internet goes down, so does your phone service.
Unpredictable. The quality of calls may vary depending on your connection.
Security vulnerability. Be aware of security concerns related to hacking or spoofing when transferring data over the Internet.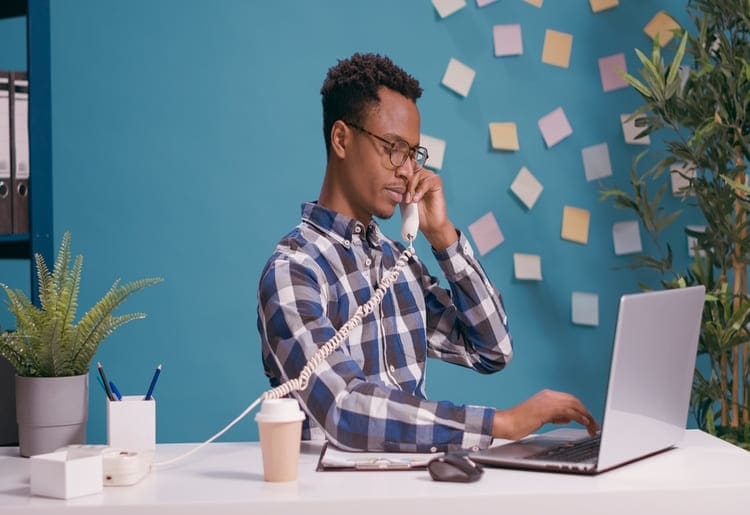 VoIP
VoIP is a technology that allows you to make and receive phone calls over the Internet. It works by converting analog audio signals into digital data packets, which can be transmitted over the Net.
Calls can be made by using a VoIP phone—a special phone designed to work with VoIP service—or through a computer or mobile device using a VoIP app. These calls can be made to other VoIP users or traditional phone numbers.
» Here are the best cloud-based phone systems for your business.
Advantages of Using VoIP
Cost-effective. You don't need a separate phone line and often pay lower fees for long-distance calls.
Portable. Make and receive calls from any location that has an Internet connection.
Scalable. Add or reduce lines and features without much effort.
Easily integrable. Use VoIP services with other technologies, such as CRM (Customer Relationship Management), to help improve customer service and sales.
Flexible. Easily add advanced features such as call forwarding, voicemail, and conference calling.
Disadvantages of Using VoIP
Requires an Internet connection. VoIP requires a stable Internet connection to function.
Unpredictable. The quality of calls may vary depending on your connection.
Security vulnerability. Security concerns related to hacking or spoofing.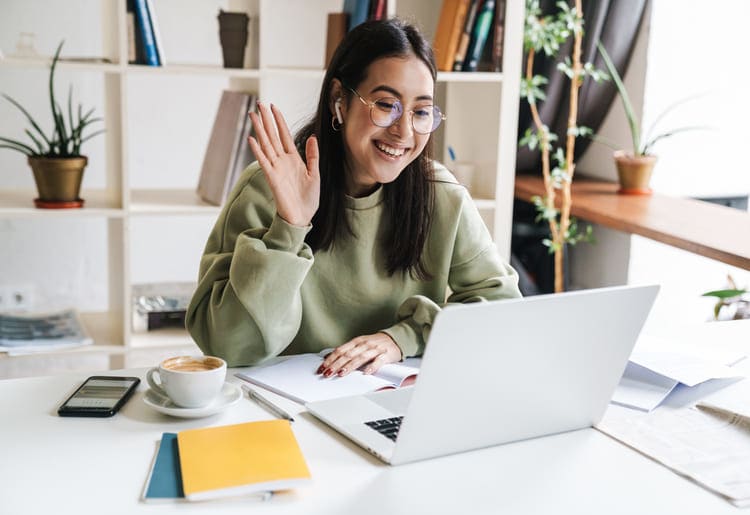 So, Which Is Better for Your Business?
Choosing between SIP trunking and VoIP for your business will depend on your specific needs and priorities. Both technologies offer similar advantages and disadvantages—which can be mitigated through proper planning. So, the best option for your business will be the one that suits your business's budget, size, and location best.
In general, SIP trunking is a good choice for businesses that have an existing phone system and want to add Internet connectivity to make and receive calls.
On the other hand, VoIP is better for businesses that want to replace their traditional phone lines with an Internet-based phone system altogether.
It's worth noting, though, that the global VoIP market has shown steady growth and progress over the last decade. In fact, experts predict that it will reach $102.5 billion by 2026.
In the United States, according to FCC Order 19-72, phone industry regulations that require telcos to provide landline services across the country ended in August 2022. This means that the traditional landline phone and the jungle of messy copper cables will inevitably disappear because analog technology is more expensive to maintain.
But, even though technology is continuously changing, you can leverage what is currently available, reliable, and secure—such as VoIP systems—to set your business up for success.
» Looking for reliable, high-quality VoIP services? Try Nextiva or FusionConnect.