It seems the era of fixed landlines is coming to an end as these technologies can't keep up in today's digital world. In 2015, British Telecom announced that their PSTN (public switched telephone network) lines would be turned off in 2025. Similarly, Australia stopped the use of ISDN (integrated service digital network) systems in 2018.
On the contrary, VoIP (voice over internet protocol) offers a cloud-based alternative with multiple benefits: cost savings for telecommunications operators, better call quality, and more useful features for businesses.
If you have doubts about switching to cloud-based systems, here's what you need to know about the difference between PSTN, VoIP, and ISDN to choose the best system for your business. Spoiler alert: It's simpler than you think!
» Check out our top picks for the best VoIP providers and services.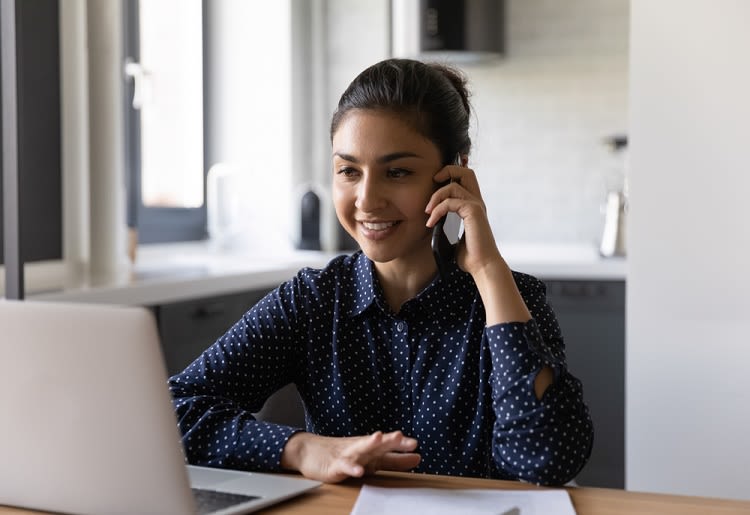 What Is PSTN?
PSTN uses a circuit-switched network, which means that a dedicated circuit is established between the caller and the recipient for the duration of the call. The signal is transmitted through underground copper wires installed across the country.
Businesses have used PSTN in the past because it's more reliable and offers a more stable connection that is less likely to be interrupted during a power outage.
What Is VoIP?
VoIP uses a packet-switched network, which means that voice data is divided into small packets and sent over the internet. Instead of a physical PBX in your office, this phone system is in the cloud and can be managed from there. This reduces the need for phone lines, which results in a considerable reduction in operating costs.
With VoIP, you get advanced caller identification, better control of call waiting, and the option to integrate an IVR (interactive voice response). Calls can be recorded and received over email, and you can even get analytics and other useful information that help your business move forward. VoIP is particularly useful for a remote workforce as it can be accessed from any device anywhere in the world, providing scalability and customization.
What is best for your business depends on your needs, but VoIP is cheaper, easier to set up, and provides more flexibility—ideal for small businesses. In fact, recent research says that at least one-third of businesses with fewer than 50 employees are using VoIP.
» Follow these steps to find the best small business phone service.
What Is ISDN?
ISDN was born out of necessity when analog phones failed to make long-distance connections. By being able to transmit data and voice over a digital line, ISDN offers better call quality, video conferencing, and other useful features.
When it launched, it provided consumers with better pricing and higher bandwidth internet access. Needless to say, it is much more flexible than a PSTN line but less cheap. Moreover, ISDN's speed topped out at about 128 Kbps. By today's standards, with domestic connections going up to 1 Gbps, this is pretty slow.
» Use these tips to monitor your call center quality.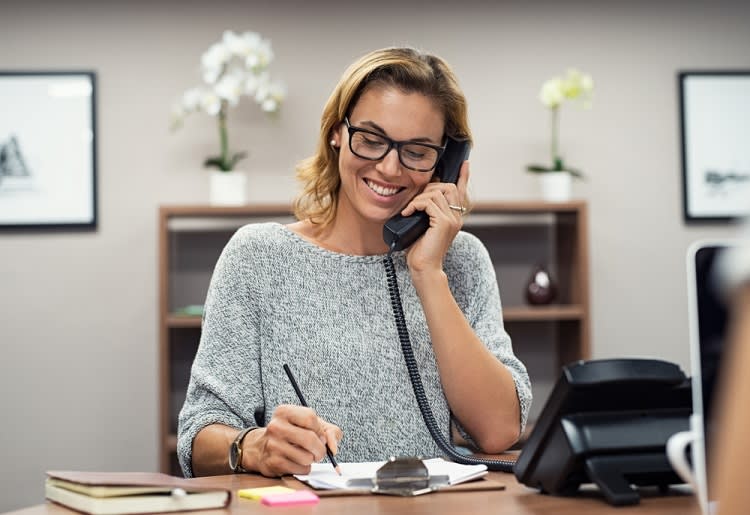 PSTN vs. VoIP vs. ISDN: Pricing
Maintaining and setting up the copper wires PSTN relies on can be expensive. Plus, you'll need a separate line for each employee. This can cost around $100 per line for smaller businesses. Larger businesses will need a KSU or PBX, which can cost up to $800 and $2,000, respectively. Not to mention, you'd have to purchase handsets at around $250 apiece.
For an ISDN system, you'll be charged approximately $500 for installation and $60 per line, depending on your service provider. It is also costly to make calls with bearer channels.
VoIP offers significant savings compared to traditional lines on calling and hardware. You'll pay around $30 per user per month—no installation or hardware fees. That's significantly cheaper than PSTN and ISDN systems!
PSTN vs. VoIP vs. ISDN: Network Flexibility
PSTN may work for you if you operate a phone primarily for bookings or are a sole trader. On the contrary, if you require multiple numbers, queuing, and hold music, you'll find that ISDN is a more flexible option. However, it still uses a physical PBX on the premises.
Today, businesses need something even more flexible than ISDN. That's where VoIP comes to the rescue! It's stored on the cloud, and call switching is managed there. It's also easy to connect to your ethernet or Wi-Fi configurations.
» Looking for a scalable VoIP provider with useful CRM integrations? Try Vonage.
PSTN vs. VoIP vs. ISDN: Connection and Speed
In terms of connection and speed, VoIP is the clear winner. PSTN and ISDN need to be installed, while VoIP is a plug-and-play option.
A minimum speed of 90-100 Kbps is required to achieve a voice call of sufficient quality. This is quite low by today's standards.
» Check out our top tips for successful virtual meetings.
PSTN vs. VoIP vs. ISDN: Reliability
Because PSTN doesn't rely on an internet connection, it can power through network crashes and electrical failures. This also means PSTN is impervious to hacking, making it a secure and reliable option. However, PSTN is unreliable in terms of futureproofing, as most PSTN lines will be switched off by 2025.
When it comes to VoIP, voice quality and uptime are only as good as your internet connection. VoIP is also vulnerable to electrical failures, so it's always recommended to have a backup power supply. In terms of security, servers are constantly monitored and checked for vulnerabilities.
ISDN boasts better speeds, call quality, and connection than PSTN and VoIP. However, ISDN systems are prone to failures that can take up to 72 hours to repair. Like PSTN, ISDN lines are not futureproofed and will be switched off by 2025.
» Want an advanced VoIP solution? Check out RingCentral.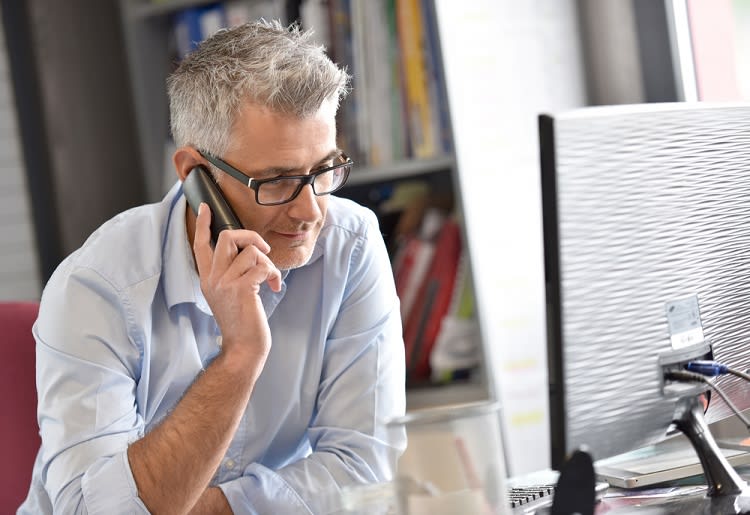 Bottom Line: Which Phone System Is Best for Your Business?
According to a report from Global Market Insights, VoIP services are predicted to grow to $55 billion by 2025. This report also highlights that 90% of VoIP users saved on international calling, 40% saved on local calling, and 30% saved on teleconferencing.
VoIP is evolving and is predicted to be more efficient in the coming years, thanks to 5G networks, AI, and smarter voice assistant apps. This shift will enable faster data transfer speeds, higher definition video content, consistent streaming, and smarter customer service automation.
For now, what is certain is that the time and money saved by businesses that are adopting VoIP tech will hold them in good stead for the future.
» Ask your VoIP provider these questions before signing.